HP
-
hp 15 laptop
I am disabled and live way out away from the nearest town. I bought a HP Laptop 15 in September 2015. By November it was freezing up when changing screens. I called HP and they sent me a new hard drive the next day. Then four days later they sent a technician out to install the hard drive. It came with 4 discs to run after replacing the hard drive. He started the first CD, took a picture of it then left. The first CD never finished installing despite several attempts by myself. I called HP back. They sent me a FED EX box three days later. I sent it back to them. They had it for over a week, sent it back still not working. Two days later I had another FED EX box, only this time the FED EX guy packed it for me after reopening the first piece of tape because I forgot to include the 'Yes try to save my data' form. A week later I called to check on it and the technician said it needed a new motherboard. Meanwhile, "Peter" my case worker said if it isn't fixed this time, when they send it back to me broken, I can return it and they will replace it. Instead, I just got a phone call from someone I have never talked to who says now, "there is liquid damage" we are not going to repair it or replace it.
I have never been treated with such disdain and disrespect by a company I have been purchasing from since XP on my first desktop.
I will NEVER buy another HP and will tell anyone and everyone I see looking at them my story and tell them to buy ANYTHING BUT HP unless they want to throw their money away.

TRACY H. BURNET TEXAS
HP
-
smartfriends services
HP Smartfriends tricks you into signing up for an automatically renewing plan that withdraws money from your account with no authorized pre-approval. I recently received an email regarding a failed credit card transaction (due to a changed card number) for the automatically submitted payments threatening to terminate my "services". However, on going back through my emails, I found out that I had not used or had any contact with HP Smartfriends for over two years. Needless to say, I did not give them any updated credit card information for a service that I do not use or plan to use. They now call me literally EVERY SINGLE DAY, despite my emailed response stating that I had no desire to continue my service.

They are sneaky and dishonest business that I highly discourage every using.
HP
-
service
I purchased a new HP touch screen monitor for a Windows 10 computer. The screen was not working properly so I called HP customer service. First they told me my warranty was expired even though the monitor was only several days old. Then they said I needed to purchase a HP service agreement to get the issue resolved. I agreed, and was then on multiple occasions called the special number for people who have handed over money for superior service. I was put on hold, transferred around, and then disconnected. I never got ANY service. Don't sign up for service with HP. I got the monitor working, with no help from HP, and the product itself is quite nice.

I am currently fighting the charge through the credit card company. HP keeps insisting they helped. They did not.
HP
-
customer service
In December I sent my laptop to be repaired by HP since it was still under warranty. When I got it back 2 weeks later, the touch screen had a huge crack down the middle. This crack was not there when I sent my laptop away. I called HP and they told me to send it back to be replaced. It took HP 4 weeks to fix the screen and send it back to me. I can't believe it should take month to replace a screen especially since they were the ones that broke it. When I finally got it back, I realized that they had wiped my hard drive and all my software, programs and files were deleted! Even though the original issue I had with the laptop had nothing what so ever to do with my hard drive. When trying to download Norton Antivirus back onto my computer I had an issue, when I called Norton they explained to me that most of the drivers were not on my computer and that they would install them for me for $130. Since I am in University and need my laptop, I had no other option but to pay the $130 fee. However, I don't understand why HP did not download the drivers for me since it was them who got rid of them and therefore making me pay extra for something I should not have to. I am very unimpressed with the service I received from HP and I will not be purchasing my next laptop from them.
HP
-
pavilion laptop
Purchased laptop 6-2015 at Staples in Newport, OR. Problems include tiles freezing, computer randomly closing, lost e-mails, audio and DVD malfunctioning. Took computer back to staples x 2 was told they were unable to fix, advised to contact HP. Spent 20 plus hours on phone to India without resolve. Manager at staples spent 2 hours on the phone just to get HP to send a shipping box. Sent computer back to HP 2 times. The first time letter stated problems replicated and fixed. Computer was not fixed, sent it back again was told unable to replicate problem. Spoke with Todd who rudely stated he would not "keep trying", computer mailed back to us still broken. Spoke with case manager Ashley Boosye 877-917-4380 x 7813803 site 52 was told she would honor the warranty and a full refund would be given. She asked for another faxed copy of original receipt, she admitted she already had been faxed this information but stated " things go missing around here" and requested another fax of receipt, which was done the next day. Ashley called he next day stating she talked with her boss and a full refund could not be given. When we first talked with Ashley we were told that she is the one who could make these decisions that there is no one "higher ' up than her.

Requesting HP honor the warranty and verbal agreement given by their representative
CSO order number BHLN297801
Serual number 5CD5050L5Y repair date 2-4-16
HP
-
customer service
The hp uk customer service has always been the worst in the world and nothing is ever done about it - despite people trying.

They are unprofessional rude and uncaring. I can't wait to get rid of my hp laptop so that I never have to deal with them again. People live in mighty dread of their hp things going wrong.

Some don't even answer the call properly saying "haych pea" instead of "aitch pea" how very unprofessional.
HP
-
customer service
I recently received a second replacement to an original purchase of an HP 9630 Printer. The first printer was purchased in January of 2015. That printer was replaced by a second printer in May of 2015. That printer had problems in January of 2016 and was replaced with an officiate 8610.

The HP Support person told me that the warranty of the new replacement printer would run from January 22, 2016 to January 22, 2017. She also offered me an extended warranty that I purchased for an additional two years @ $34.99.

The next day my confirming email from HP the warranty was from January 2015 - to January 2018. It effectively was one year less than what I was told.

I called back the next day and the rep told me that they understood the situation and my claim was being forwarded to their "adjustments" department. He told me that I would get an email from them correcting the error. I also happened to get a call back from him asking if I wanted to enroll in their "instant" ink program. I mentioned that I hadn't seen an email confirming the change in dates. He said that there was no need to worry and that he personally would probably be sending me the email.

Two days later I had not received the confirmation back from HP and called them. The rep today kept telling me "to be honest" my warranty ran from January 2015 and would have expired in April 2016. The care package that I purchased would only carry me through January 2018. This would have been less than two years when I was expecting three full years.

The rep checked with her supervisor and said that none of my prior conversations were correct and that I should go by the original follow up email. I essentially was told one thing and given a different version the next day. I had purchased the extended warranty on false pretenses.

I decided to cancel the HP Care Package since you can not believe a thing that HP is saying to you.

I am greatly disappointed in HP and wonder if the US management realizes what a disservice their customer support team is going for them.

I greatly doubt if I would ever purchase another HP product again.
HP
-
"smart friend" plan
On Jan 8th my backup to the WD My Passport resulted, somehow, in my People Contacts in Outlook 2013, to disappear. I found them under "I cloud contacts, but was unable to transfer them back to my Outlook. The first "technician " named Bruno at HP found the list but was unable to make the Transfer. He just quit unannounced after he did a restore to an earlier date, but that did not rectify the problem. There was no call from him after our "disconnect." I reestablishment my contact with "Smart Friend" and got another technician, named Colby. I encouraged him to check with Bruno for what had transpired. He claimed he did check his notes, kept me hanging on the phone, one time for over 30 minutes without any activity. Eventually he said he could not find the "I cloud contacts list" saying "there is nothing there." Whatever that meant, and then he unexpectedly terminated the chat. Having received such despicable Treatment, I will cancel my :Smart Friend" Plan.
HP
-
instant ink delivery
The first delivery I received through the InstantInk program was defective, and my printer stopped working. Although my account was billed for the second delivery, I never received it. I called customer service 15 minutes before closing, and waited on hold until exactly closing time at which point I was told that the department I wanted was now closed. There is no email option for customer support, and I work during the day, so in order to straighten this out I must do it during working hours, which is not possible or wait until the following weekend, during which time I will not be able to use my printer. Never had any problem when I bought the toner at the store, only when I started the InstantInk delivery option.
This review was chosen algorithmically as the most valued customer feedback.
bought a computer 6 months ago at wal-mart because i only like windows 8, not 8.1 or 10, so i bought this new hp 2000. at first, all was fine but then, i could get on google to play my music or purchase movies, but i couldn't play my movies. i didn't think a lot about it because i watch the movies on my google nexus, but the computer wanted to upgrade...
Read full review
This review was chosen algorithmically as the most valued customer feedback.
My order was switch Your cart Back to shoppingLive Help Print Your items Product nameEstimated ship dateQty.Total HP ENVY 750se Desktop HP ENVY 750se Desktop N3G97AV#ABA_1 Hide customized details Blu-ray Writer and SuperMulti DVD burner HP Wireless 802.11 a/b/g/n/ac 1x1 with Bluetooth M.2 NIC (Stone Peak 1) No Additional Security Software HP ENVY 750se...
Read full review
HP
-
envy x360 laptop
I purchased a new laptop a couple of months ago, a HP Envy x360, and without a doubt, it is the WORST LAPTOP EVER! If you even breathe on it, it moves to any place but where you want it to. I have owed a lot of HP's, but this is the worst and I will never own another one because of it. It is so touchy that you spend all your time trying to get it to do what you want it to, instead of what it wants to do. I absolutely hate this laptop! I think you should take it off the market and refund every ones money.
This review was chosen algorithmically as the most valued customer feedback.
It has been a year and several phone attempts and sent computer back 3x to them it still is not working it takes 10 minutes to write a 30 second e mail sometimes it actually types backwards locks up doesn't respond they told me my warranty was up several times before the year was actually up. they said they are going to replace it with comparable system but...
Read full review
This review was chosen algorithmically as the most valued customer feedback.
Dear Sir/Ma'am, I would like to request a refund. When pushing the SmartFriend product to me you represented that your technicians had the ability to remotely log into my computer system to clean out all corrupt files and recover my files. You convinced me. However, after I signed up for your service I was given the run around for two days, and none of your...
Read full review
HP
-
printer hp oficejet 5740
Will never purchase another HP printer or product. Purchased HP Office jet 5740 HP has "wired" this printer to sell more ink products. My work is constantly interrupted with messages that ink is low, I need to order ink, do I want to purchase ink, ink cartridge is not an HP (I've only used HP cartridges), paper low, use certain kind of paper... you've missed a reward. CRAP ... Can't figure out how to stop this annoyance and I don't need this interruption and grief when I'm trying to work.. NO MORE HP Products.
HP
-
pavilion 550-a114. computer terribly. slow and constantly locks up
I bought this computer new never used before and have had problems since the first boot. i updated my old windows vista to this new computer with windows 10. nothing but problems. takes more than 10 minutes just to boot if it even does. I have very fast business class internet so it is not my internet connection. if it happens to complete the boot up, 90% of the time you will log into a program and it will freeze/lock up within a few minutes . sometimes a system reboot will help until it decides you've worked long enough then locks up again. i have turned off all of the useless apps it forces you to use to help speed the reboot up but it doesn't seem to help. i got my old computer out still running windows vista and i have no problems with it. this computer is a waste of time and money and causes nothing but frustrations.. buyer be ware.. DONT BUY HP!
HP
-
hp officejet pro 6830
Although this is a very poor product it's is not about his that I am writing to complain but about the attrocious customer service. I called in on a Tuesday to complain about my printer giving me a print head error to which they told me that they were having issues with this printer and would therefore be sending me out a new one for next day delivery. When I asked what they were sending me, I was told I would be getting a brand new printer never used by anyone. One the printer arrived 1 day later than promised, I plug it in to realize that it was giving the same error. When I contacted the customer service number I was told that the product they sent me was a retrofitted item and they would be happy to replace it for me with another model. This was a Friday morning I told the gentleman the importance of having this to me ASAP. I have a home office and needed the pro Inter urgently. I was told it would be sent out and if not before by Monday I would receive it. Monday around noon I decided to check with ups who told me they had nothing for me. I then proceed to contact HP. I spent 40 minutes on hold and nothing was resolved. I had to hang up and call them back again to get this resolved... Again I spent over 1/2 hour to finally get someone to tell me that they were going to ship out a new printer the same day and that I would be getting it who thin 48 hours. This is not the proper way to deal with customers. Misleading and misrepresenting will NOT make people happy and make them want to buy your product.
HP
-
hewlett-packard desktop pavilion 500-c60
I bought this computer over a year an half ago, as soon as it turned one year old, have had nothing but problems with it, plus talking to your tech supports. I had to have a new a hard drive and recovery disk sent to me and I had the Geek squad put it in. It worked fine for about a month, then I got the same problem again, saying that No boot disk detected or hard disk failed. I did call support, they just transferred me to 3 different agents, almost the 4th one, but I said no and hung up. I ran the diagnostic tests that they suggested before, the first one passed, so the computer worked fine for a week, then I got the message again of No boot disk detected or hard disk failed. I am absolutely disgusted with this computer, your company and your support. Most the time you can not understand the agents, because you hire foreigners, even for the United States customers. I bought the HP computer, because I had one for over 8 years and never gave me any problems, so I decided to buy another because Windows XP was not going to be supported any more. I would never recommend this company for computers again.I don't know what kind of product you make or the hard drives you put in the computer, but its not quality like it use to be.
HP
-
hp smartfriend service
I was having problem with my hp spectre x2. I had connected it to an external monitor (Asus pb278q) using hdmi. It used to work fine but starting from about two months ago, the display started acting strangely, i. E. Flickering, showing only partial screen or distorted pictures, and going completely blank after a short while. I checked the monitor with my macbook pro using hdmi as well, the monitor worked fine. The display of the hp spectre x2 also worked fine. I figured it was due to the graphics card going bad. At the same time I was also having bluetooth problem, my microsoft surface mouse and inateck bk1003e keyboard could not maintain stable connections. Since I bought an hp care pack for additional 2 years of warranty, I felt at ease and called hp tech support on august 31, 2015.

My ordeal started right there. I wasted hours and got transferred 6 times (!) and went through tech support, customer service, sales, and back to tech support. I had to describe my problem almost every time. Finally they claimed it to be software problem, not hardware problem, therefore care pack won't help me. I got roped into signing up for its hp smartfriend (Subscription) service for a year at $200 and got put on hold again. By now it was dinner time, I decided not to wait anymore and hanged up.

On september 7, I called back with the case number (3019630558) waited another 20 minutes before talking to a live person. Unbelievable, I had to describe my problem yet again! I don't know what the heck the case number is for! The tech rep just asked me to check this and check that, including checking the mouse and keyboard to make sure they have battery power and they could work (Ironically) with my mac! Then, finally advised that I need to erase my drive and reinstall the operating system!

The problem is: if reinstalling guarantees it will work, I probably weren't against it so much, but I have no guarantee and I do not have the time to just test it out for the heck of it! The service and the advice offered are useless, from my point of view. I would rather just take the computer to some local shop and have it looked at.

Since I had determined that the hp smartfriend is neither smart nor a friend, I decided to cancel the service and have my $200 refunded. The service rep reached me today (September 17) and told me, since I have already used the service, I owed them $100 (Regardless whether it was useful service or not) and they would only refund $100!

My advice: think thrice before you sign up for this service!

The resolution I seek? Get the thing working again or replace it with a working one (Either with my current hard drive installed or its content replicated). If the company sends me a new, working spectre x2, I can get the hard disk content replicated myself and then send the non-working one back to hp!
HP
-
hp customer service
Mon 3 - first time i call and place the order, she tells me it'll be at my door in 3-5 days

Fri 7 - second time someone tells me there is a shipping delay with PUROLATOR - assured me it would ship by mon/tues - and that shes contacting them and said she will call me back within 24 hours
never called back

Tues 11 - live chatted with someone who stopped responding to me - so i call in and was told that the laptop that i ordered that was READY TO SHIP was being BUILT and that was why it hadnt shipped yet. he said to wait for wednesday/thursday and that it should ship by then
no shipping

Wed 12 - i go online to check my order status to see if its shipped, and it said no order found
so i call in, the girl tells me that HP is in the middle of splitting into two separate companies and that was why there was a shipping delay ON THEIR END she said she would contact back office as to why the order looked like it was cancelled but there was no cancellation request (this was at midnight when they were closing phones)
ive heard nothing back so far

thurs 13 - call in, ask for supervisor and was told that there was no supervisor, so the woman told me she was head for Canada (right, like she'd be answering phones like the others below her) was told that shipping was closed for five days, she ignored what i told her that happened yesterday - that there was no order found but no cancellation request, told me she would email shipping to expedite the order she promised that she would call me TODAY to tell me what they said - then she told me to call their complaints line, because complaints are important and help them fix problems, gave me the number, and then HUNG UP
called complaints - no such number is in existence
She called me back. Someone cancelled my order without permission or a request. She told me they might not have any more of those laptops in. I never got an email confirming a cancellation. The charge is still on the credit card. I asked for a cancellation email and was told I would get one shortly (still haven't received it) and she hung up.
We are here to help
16 years' experience in successful complaint resolution
Each complaint is handled individually by highly qualified experts
Honest and unbiased reviews
Last but not least, all our services are absolutely free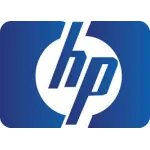 HP contacts