Homechoice complaints
281
This review was chosen algorithmically as the most valued customer feedback.
We were made move from our home by westward housing so that they could sell the property. We were offered a 4 bedroom house in winsland avenue totnes, the house is a max 6 person house and there are 7 of us. My husband is disablededd and I have 3 disabled children. I told westward housing that we didnt want the house as it is far to small for us as one of...
Read full review of Homechoice
Homechoice
-
Fleecy sheets
My name is Oscar Sekga

My Botswana ID is [protected]

I placed an order for 3 pairs of fleecy sheets. and only 1 pair was delivered.

If you are not able to deliver its better for me to cancel the order and have the money reimbursed into my account.

My reference number is [protected]. I believe those details will be enough for you to trace my order.

Regards.
Desired outcome: I opt for a refund.
Homechoice
-
Parcel not delivered
I have ordered 9 piece panda bath set from Homechoice on 21st of May 2022 my order number [protected] and still waiting for my parcel. It's been more than a month but there is no one willing to help from homechoice. I have been contacting them everyday but they always telling me that they are doing follow up.
Desired outcome: I would like a refund and apology
Homechoice
-
Mini Oven
I purchased a Mini Oven stove, it worked for a couple of months then stopped. I requested for it to be returned. The collection took more than 2 months. Then 4 full months still have not received back the stove and yet I do receive debit orders from Home choice. I am honestly not happy with their service. It's extremely poor because I had to be the one doing the follow ups. Nobody from there had ever contacted me to advise how the far is fixing the stove going to take and when can I expect the stove back. Whenever I call I receive different stories about the stove. Just a few a minutes ago I called again and they advised that the stove was supposed to be delivered in June and yet I have not received any contact. Apparently the courier took back the stove to their warehouse not sure why was that. There is some much that is not clear as to where is the stove
Desired outcome: It would really helped to be contacted and informed that the Mini Oven will be delivered soon and soon next week
Homechoice
-
Harrrasing phone calls
I have never contacted or ordered anything feom Homechoice nor have I ever given permission for them to call me. They call me on a daily basis after I have repeatedly asked them to remove my details from their database and not contact me again. According to the consumer act it is my right to request to have my details removed and that they shoud then do so!
Desired outcome: REMOVE MY DETAILS FROM THEIR DATABASE AND NEVER EVER PHONE ME AGAIN
Homechoice
-
Laptop returned
I bought a laptop and it wasn't working so I returned it back via they courier service but I'm being charged for it even though I don't have it now I'm being black listed for their unprofessional service its been 3 years now they've been harassing me with debt collectors I've been trying to clarify my name with no luck when I went to report in one of the branches at Maponya mall I was told the matter was escalated I asked for a head office they said we have none around joburg the only follow up I'm getting is calls from debt collectors claiming I must pay I must tell my story over n over again regardless of the documents I asked to send as proof which was their courier receipt confirming the pick up of a returned laptop I've ran out of options my name is been dragged in dirt by *HOME CHOICE*
Desired outcome: I would like them to clear my name from the black list and stop calling me because I don't owe them a dine
This review was chosen algorithmically as the most valued customer feedback.
I am first buyer with Homechoice, Placed an order on 12/06/2022 and I've received a message telling me that my order is packaged at the warehouse. Then when I log in to my account, I got a message telling me that I should pay R 100 before 30 June 2022. On 19 June 2022, I deposited R 100.00, which I was told will reflect on their side after 24 hours on their...
Read full review of Homechoice
Homechoice
-
Complaint
My name is Sbongile Mahlangu Ref: Home Choice 2188802

I have an account with Home Choice for a number of years, and recently I discovered that someone ordered on my account when I saw a debit order of R1600, I immediately called their customer service and the lady I spoke to did not show any sympathy but insisted that I ordered., I emailed and in response they promised to investigate And on Thursday, 16 th 0f June 2022 I received another notification for an order on my name. This is frustrating and above all they do not sympathize with me as a customer.

Home Choice use to be one of my reliable online shop but this experience has changed that perspective.

All I want is for them to resolve this issue, I will settle my account and close this account, they are so unreliable than they use to be.!

They keep telling me to wait for their investigation, I have been emailing to no avail they are not responding.
Desired outcome: Please remove the orders that I did not order for me to settle my account and close this account!
Homechoice
-
Unauthorised credit card charging & awful customer service
The customer service at home choice is an absolute horror, it's been a mess from day one really my first read flag should of been the delivery guy who refused to come into my building, they delivered the wrong couch to my house then kept deducting my account, even though I have asked a 100 time for them to come get this rock they call a couch out of my damn apartment. I am so disappointed really! This is messing with my credit score! It's an absolute nightmare, I would definitely not recommend this has been a horrendous experience!
Desired outcome: Come get this damn coach and stop deducting my card
Homechoice
-
Order paid but not received
I ordered a Zuri Ochre 1 Ply 3kg Mink Blanket on the 05/05/2022 and made the payment immediately and also sending proof of payment to their specified email. 2 days later I phoned as the status on the order was still awaiting payment only to find they allocated the amount to my customer account, they did fix this but then the amount was +- R50 extra because the rude consultant kept saying there was not voucher although I paid the amount showing at checkout which included a R100 voucher. 2 days later my order was handed to courier and 3 days it was to be delivered and nothing. I called them they said the courier is returning the order because he could not make delivery of which he NEVER phoned me to. Since 13/05 I am requesting call backs, sending emails and even called the consultant said they have a network problem I must phone another time (Imagine). Please I want my money to be refunded to the account that paid and order cancelled. My number is [protected].
Desired outcome: I would like the account that paid for the cash order to be credited and order cancelled. Homechoice needs to provide better service to clients.
Homechoice
-
Homechoice Account
Can you please close the account I on 2019 I ordered 3 Blankets I failed to pay the account and Home choice handed over to Lawyers the Account

I paid through Lawyers account now on my credit score account still appears owing I've settled the account through in Lawyers

Please help me by closing the account it's running my name.

I've settled the account
Desired outcome: I'd appreciate a response or Close the account
Homechoice
-
Return
My name is Gladwin. I ordered a double duvet set in November 2021. I was due to pay a monthly fee of R260.13 each month. But I later received two sets of orders which the second order I never even ordered. I called homechoice inorder to return the order that wasn't mine and they approved that they would take it back. I later returned the order to them using one of their delivery van's on December 2021.

Now homechoice are saying they have not received any order in my name or account number and I should continue paying both the orders they gave me even though I returned the second order. Now I am paying for both those orders which is unfair on my behalf.
Desired outcome: Resolve the return order and fix my account Balance as it is already in arrears.
Homechoice
-
Service
I ordered a comforter with Homechoice and they delivered what I did not want. I smsed on their return sms and they never responded. I sent another sms but still no reply. I decided to call and a order for pick up was made. They gave me a reference number but its been a month going to 2 with no assistance. I called again and told to go to the branch which I did, still no assistance. The service is really bad
Desired outcome: To come fetch the comforter so I can order what I want
Homechoice
-
Order not delivered
I ordered a bedding on the 5th of March 2022(Order number [protected]) and on the 15th of the same month I received a message that my order (PFS [protected])was delievered to my door-step mind you I'm in a rural area not even close to town Mount Frere Eastern Cape I called home choice and they confirm that it was delivered by DPD laser invoice number (HMC21026950)and a fraud case was open and they said I should wait for 30 days they will call me with the feedback but they did not call me up until last week asking for a payment for 2 months how do I pay for something that I did not receive and it is not even my fault please home choice fix this
Desired outcome: I want home choice to delivery my parcel
Homechoice
-
I'm complaining about my account because I didn't get my paid up letter
My account was handed over to debt collector and I paid the account via debit order,and the debt was paid up but didn't receive the paid up letter , now when I phone the debt collector they tell me the account was closed on their side but has the outstanding of R51 they can't give me the paid up letter because of the outstanding amount,the account went to home choice march 2021.
Desired outcome: I want the paid up letter
Homechoice
-
Laptop
In february 2022, we submitted a laptop which has some malfunctioning issues through nelspruit showroom and after assessment we were told to pay access in which was done.

Since then no progress report is given instead upon arrival we are told the problem is with the service provider in capetown.

We must indicate that this is frustrating because the laptop was purchased for a child at university and is now hampering his efficiency whilst the account is expected to be serviced without the gadget.

Iam left with no choice but to approach the media for such poor service received through your nelspruit showrooms.
Desired outcome: the laptop to be sent to my son at the University
This review was chosen algorithmically as the most valued customer feedback.
Calls i got this morning on the 3rd of May are totally unnecessary and disgusting. I expect to receive calls from the 7th day after month end, and not a first day from a long weekend. I paid my account over the weekend via eft but the first call I received was from home Choice on Tuesday complaining about my un payed account. I am so disappointed
Read full review of Homechoice
Homechoice
-
The account to be cancelled and clear my name.
Hello! I ordered a laptop from homechoice in November 2022 and it was delivered to my address but the package did not have the charger in it, therefore I was requested to send an affidavit to indicate that I received the laptop without a charger which I sent, but the matter was not attended to. One of the consultant told me to return the laptop in January since it is takung long to receive the charger and I returned it and there was no arrangements about the replacement, but I received a call from MDB on the 25th of April 2022 about the homechoice account, of which the order was returned back for cancellation hence still receiving the sms indicating that my account is in arrears and they will take legal action against me.
Homechoice
-
Service
I have a problem with my account I have been hospitalized since last year December and I couldn't manage to pay my account because of being sick I have been informing all the home choice agencies that were contacting me the whole time when I was in this hard time to freeze my account so that they won't be penalties of not paying in time but nothing was done please help you can Contact me on +[protected].
Desired outcome: I would prefer them to remove all the penalties so i can continue pay my account.
We are here to help
16 years' experience in successful complaint resolution
Each complaint is handled individually by highly qualified experts
Honest and unbiased reviews
Last but not least, all our services are absolutely free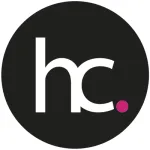 Homechoice contacts