Hebeos
-
Dress shipped to me
I ordered a dress purple top and white bottom. They sent me a dress that was very different and gold on top and purple bottom. I called them immediately and they refused to take it back. Stating that I ordered it that way, and offered to give me a 20% refund on a $200 dress that I can not use. June 13th 2022.

I sent them screen shots of my order and they still refused, offering now 30% off.
Desired outcome: PLEASE REFUND! I would like to return this dress whole and unused in the condition I received it. I would like a full refund minus shipping costs if necessary.
Hebeos
-
Wedding Dress
I ordered a wedding dress, and had it tailored to fit. There are many mermaid trumpet styles of dresses on their site, but I specifically wanted a soft lace material. The thicker material bunches around the belly, even on the models. I found a softer lace and the pics and reviews were good. No bunching in the photos. Hebeos sent me the wrong dress. I saw the dress on the website but the top was too large and the model had bunching, and that's exactly how it looks on me, AWFUL. I emailed and told them they sent me the wrong dress. I sent pictures of the different dresses, different order numbers, and they are refusing to send the correct dress. IT WAS THEIR MISTAKE but they offered me a 10% discount! THIS IS MY WEDDING DAY!
Desired outcome: I want the correct dress I ordered or a full refund!
Hebeos
-
Poor misrepresentation
This is the email I sent customer service after I tried to return the dress. They said it was custom sewn, therefore, I couldn't return it. Even after a couple of emails back & forth, they offered me a 10% refund!

First of all, the dress I received does not look at all like the one pictured. I realize everyone is shaped differently. Second, this is NOT a tailored, made-to-order dress. If that were the case, I would not have had to choose from a chart - I would have been able to give exact measurements! I expected to have the dress hemmed, but not altered everywhere else. Getting the dress to fit the way its supposed to fit is going to cost as much as the actual dress. I will say that the sewing quality was really good, but the material is awful & it looks like a 1980s prom dress! The actual dress is "poofy" on the hips, but not on the website. Also, the circular "breast pads" look absolutely ridiculous! They're extremely noticeable & it looks like my nipples are hard & showing through (which they're not because the pad is so thick). I feel like this dress was poorly misrepresented. I'm glad we only ordered 1 of the bridemades dresses to see how it was going to look before buying all of the bridesmaids dresses! I would NEVER consider recommending this company to anyone! I've gotten 2 emails from their customer service & they basically say "too bad". Before I even placed the order, I looked on their return and refund page to see if there would be any issue if I needed to return the dress & it didn't seem like there would be one as long as I contacted them within 14 days, which I did.
Desired outcome: Would like a 100% refund
Hebeos
-
Wedding dress order
I ordered a wedding dress from this company and when I received it, i tried it on and put it back in the bag it came in (just a fedex envelope, no bag)

the dress came inside out, which they may have done on purpose? I dont know. When I tried it on the white pads over the breasts are very distracting and looks cheap! The waist on the dress is very itchy as well. I had to go back and forth with customer service to be told there is a 20% restocking fee and we did not "custom order" this dress. It was ordered as shown on the website. The photos on the website make the breast pads muted which they are NOT. I will not be ordering from this company again and will be sure to tell everyone including my wedding party NOT to order the dresses we had picked out from Hebeos. product looks cheap.
Desired outcome: Full refund- no restocking fee.
Hebeos
-
Prom dress
No one will respond to my E-mails or give me a tracking number. for order # U30220426021724962, We ordered this Prom dress in April and still have no dress. You have your money from my account the 1st day, where is the dress. Her prom is in about 2 weeks.
Desired outcome: Send me an E-mail to tell me the status of my order. ( [email protected] twcny.rr.com )
Hebeos
-
Horrible product and service they dont refund
The company sent me a dress that looked nothing like the picture or description of what I ordered. I ordered a watermelon pink dress with beading that was the same color as the dress. What I received was an orange peach dress with silver beading. I contacted customer service and they refused to accept a return or give a refund stating that all dresses are individually made and you're stuck with the dress. How can a company get away with sending you faulty products and then refusing to refund, yet state on their website they offer refunds. Lies! Do not order from them.
Desired outcome: I want a refund for the dress. Not the shipping but the dress. I will return the merchandise.
Hebeos
-
Poor customer service and bad dress quality
I ordered a customized dress. I was told they would send me a tracking number which they never did. The dress just magically arrived one day.

When I tried it on, the dress did not match the measurements I sent them, and the quality of the material was very bad. I could not wear it. It was very itchy.

They refused to fix it or let me return it.

I do not recommend them!
Desired outcome: I would like a return but they refused.
Hebeos
-
Hebeos
I bought two wedding dresses from this company for my wedding. They were supposed to arrive well before my wedding and did not. When I emailed about it, I was told that they had a lack of fabric and would not be able to get them here in time. I had to scramble to buy a used wedding dress because they did not notify me until I reached out only weeks before my wedding. I requested a refund and was told that they would not refund my money but would send the wedding dresses when they were ready. This has been an absolute nightmare.
Hebeos
-
False shipping times/stops replying when you want refund
Placed my order in march for my daughters prom dress in may. Was told it would be delivered by april 15. April 7th received email stating it would be pushed back a week…april 22 still no dress…sent an email to check on delivery status, was told to be patient and it will be there by april 30th…. Checked on the order again april 27th to finally be told it won't arrive by prom on may 7th but yet I am not going to be refunded my full amount? Makes no sense to me! So i'm out a dress and my money?! Will be turning into better business bureau, reporting on every site I can, and disputing through my bank bc I will get my full refund back from these crooks!
Desired outcome: Entitled to my FULL refund!
Hebeos
-
Very Frustrating Company to Deal with !!
DO NOT BUY ANYTHING FROM THIS COMPANY!

I placed my order D93220408195855647 on the 9th of April and still waiting to receive my dress for my rehearsal which will occur on the 7th of May! They said they will send my dress before the 6th of May ! I will wait if I don't receive it I am definitely going to look for my rights according to law and I will physically be visiting their store in UK if that is the case !
Desired outcome: VERY FRUSTRATING COMPANY TO DEAL WITH!!!
Hebeos
-
Dress
Hebeos is absolutely a rip off.

I ordered my daughter's dress early March we were supose to receive it no later than April 7th.

I messaged them and they said wait a few more days.

I kept waiting and everytime I messaged they would say wait a few more days I just received the dress,not only was it late,but wrong color ,not as expected and didnt fit correctly.

An they refused to give my money back and tried to offer me 10 %

I have been going back and forth sent them pictures as requested and they still refuse.

Absolutely horrible company!
Desired outcome: I would like a refund
Hebeos
-
wrong item /color sent
I ordered a wedding dress in ivory and received a white dress. There website states if I received the wrong color they will issue a full refund. Upon receiving the dress I immediately requested a return with full refund with no reply for 3 days. Then they offered me a 5% discount if I agreed to keep and pay of the dress.

What am I going to do with a wedding dress I don't want or fit into?

By day 5 they had stopped replying to me once I denied their "offer"

I am within their return guidelines and they completely ignoring my requests.

Do not buy from this company!
Desired outcome: Full refund
Hebeos
-
Wedding Dress
DO NOT order a thing from these crooks! I oreded a wedding dress, took about 4 weeks to arrive, was just rolled up in a ball when I opened the dil package, tried it on, was too big, and poorly made. Cheap Cheap Cheap! Dress was $250.00 without shipping, and I contacted the " customer service" inquiring how to get in, because it just wasn't going to work. I waited 2 DAYS for a reply, in which they informed me it was custom made ( no, it wasn't, I never provided my measurements) and was told to take it to a seamstress. I replied back saying I wasn't able to do that, and again asked for a return address. Then that told me I'd be charted a 30% restocking fee. Their website said they'd do returns, no problem. They are liars, and I'm still waiting for return instructions. Every day it sits here in my house, my refund gets dwindled away, that is if course, if they ever reply with the return instructions. I cannot even believe the scam they have going.

DO NOT DO BUSINESS WITH HEBEDOS, YOU'LL BE SO SORRY!
Desired outcome: PLEASE BE HONEST! AND LET ME RETUN THIS BY TELLING ME HOW!!
Hebeos
-
Returns near impossible
I wish I saw this site before I ordered the dress. And it also appears no one's problems have been resolved.

I was skeptical about ordering the dress as the pricing was very reasonable and the dresses so beautiful.

The site says returns are easy. They are on a completely different time zone so communication is slow. But basically they asked like 5 different questions over a week's time only to say, "Oh well you ordered the wrong size, sorry there's nothing we can do. Go to a tailor to see if you can have it altered". There is no returning the dress. I am stuck with it and it doesn't fit. The sizing is definitely not US sizing and I ordered a size up to be sure. Disappointed and angry.
Hebeos
-
Flying Orb Ball
Transaction # 7SC66658F4246850N

Drebest Pre Ltd. $ 36.98

Payment # YT213312126604416

Shipping to :
Kristine McCollum
730 N. 80th Street
Seattle, WA 98103

Purchased and paid for thru PAY PAL on Nov. 27, 2021
I STILL HAVE NOT RECEIVED THE PRODUCT - it was a Christmas gift - but if you finally ship it I can use it as a Birthday GIft in January.

Theresa Bombaro
Desired outcome: Either the product to be shipped ASAP or a refund of the money I paid for it thru Paypal
Hebeos
-
Wedding dress
My daughter purchased a wedding dress from Hebeos. She ordered 2 sizes bigger than she actually is just to be safe. The dress was so small we couldn't even do it up. I need to therefore return the dress but Hebeos are asking me to order a new dress before they will send a returns label. I cannot afford to do this. I need the refund to be able to pay for a new dress. Several emails have been sent, with considerable delay from Hebeos everytime. They still will not send a return label. My daughter is devastated and very stressed because of this.
Desired outcome: To be able to return dress and get a full refund.
Hebeos
-
return policy
this company states that you can return an item within
14 days, but it is clear that they have no intention of sending you return instructions because they continue to ask you questions about why it doesn't fit, request photos of you wearing the dress, request your measurements and generally waste time with unnecessary correspondence so the time will run out for you to make this return.
It is not enough to simply state that it doesn't fit and you want to return it.
Hebeos
-
Wedding Dress
Ordered a wedding dress on July 22, 2021 from Hebeos. When it arrived, it was not hemmed and there were rips and tears throughout the dress. I contacted the company to initiate a return for a refund and they sent me an email telling me to find a local dress alteration company to make some alterations. YOU HAVE GOT TO BE KIDDING ME. ALTERATIONS WILL NOT FIX THIS DRESS. I WANT A FULL REFUND.
Desired outcome: Full refund
Just a few of the pictures showing some of the damage.
Hebeos
-
Return policy
As per the refund policy, it is stated that dresses will receive a full refund if the customer is not happy or the item is faulty. The item that I received was a completely different colour to what was shown in the picture. So I kindly asked for a refund and I was denied. This place just wants to take your money. Don't waste your time. I'm so upset, I've now lost $200. As you can see below they have copied the photo from white fox boutique and claimed that they used the same material which it is not. This is shown in the photo of both dresses next to eachother on the bed
Desired outcome: Full refund
Hebeos
-
Product/Customer Service/Return Policy
My order number is U30210629170849550. I ordered PO16033PO1252 & PO16033PO1408. I placed my order 6/29/2021 paid $54 for expedite delivery and received them on 7/14/2021. I was so dissatisfied I emailed customer service the same day I received them. Since then I have over 20 emails back and forth without a positive resolution. Both dresses do not look like the picture they have on website. Dresses are cheaply made. Both dresses are A-line but they have to much volume and feel heavy. They have cheap lace not like the one on the picture. Last I heard is if I return dresses I would not get a refund instead I would be charged a 30% restocking fee and be responsible for all shipping fees.
Desired outcome: Return Dresses/They should make it clear on website you will not receive the exact dress they promote
We are here to help
16 years' experience in successful complaint resolution
Each complaint is handled individually by highly qualified experts
Honest and unbiased reviews
Last but not least, all our services are absolutely free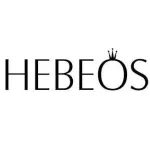 Hebeos contacts