Overview of Hebeos customer experience
Hebeos is an online retailer specializing in wedding dresses, prom dresses, and special occasion outfits. The company offers a wide range of stylish and affordable designs, but customer feedback has raised concerns about product quality, customer service, and overall satisfaction. Many customers have reported receiving dresses that didn't meet their expectations in terms of design, fit, or material quality. Some have also experienced issues with sizing, with dresses arriving too small or too large despite providing accurate measurements. Additionally, consumers have encountered difficulties with the company's return policy, which can be stringent and challenging to navigate. In some cases, customers were unable to secure a refund or exchange, leading to disappointment and frustration. On the customer service front, Hebeos has received mixed reviews. While some shoppers have had positive experiences with responsive and helpful representatives, others have reported long wait times, unresponsive communication, and inadequate resolutions to their concerns. It is crucial for potential buyers to be aware of these issues when considering purchasing from Hebeos. Reading detailed reviews, analyzing customer photos, and understanding the company's policies will help ensure an informed decision and a better shopping experience. Overall, Hebeos offers a vast selection of stylish and affordable dresses, but potential customers should weigh the pros and cons carefully before making a purchase.
Newest Hebeos reviews & complaints
Dress did not fit at all and did not look like in their website
I ordered a dress and sent my measurements so that for sure it would fit. The dress did not fit at all, it was totally off. When i try to returned it they told me to keep it and that they were going to return a portion of what i paid which they still have not done so, since April that ordered it.

They do not have an US address to send the dress back and to send it back to Asia costs so much that it does not make sence to send it back. Until todays date im still waiting on my refund and the dress is in a bag that im ready to just donate, no one would like to buy that dress in their right minds. It does not even look like in the picture.

What they do is that they take pictures from another websites to place them in their website so it would look good for people to buy their products i think, because the dress that I got was not even close to the picture. DO NOT BUY ANY DRESS FROM THIS WEBSITE HEBEOS is a bad experience all around...
Claimed loss: They have not refund my money since April 2023 and not is the end of November
Desired outcome: That they refund my money completely because of the bad experience all around.
This review was chosen algorithmically as the most valued customer feedback.
My daughter ordered a bridesmaid dress on 9/19/2023 and we never received the dress. She sent several emails inquiring about the dress and received a tracking and a statement saying "your dress will arrive within 5 business days". I email Hebeos customer service and the representative, emailed me back say that the dress was delivered on the 29th of July. I...
Read full review of Hebeos
Dresses
This business is a scam. I will never use them again and I will try to warn everyone I can to stay FAR AWAY from this website. They advertise "Worry Free Returns" and post that clearly under every dress on their website. They did not let me return my never worn, original still with tag dresses, because it was somehow my fault. They asked me to send photos of me wearing the dresses to show they didn't fit. Then they asked me to send photos of myself using a measuring tape. Absolutely not. I'm 5 months pregnant and it was not "worry free." Now, I'm out $300. They offered me a coupon at 50% of cost of dresses. Absolutely not.
Wedding dress
I bought a wedding dress, came in packed in plastic wrap. The smell had a unknown chemical that was awful. To top it off the dress was bigger than expected, and they refused to do a refund.

This company is a scam, they dont care about the customers and should be closed or bang to sell in USA.

I paid over 200 and they told me to keep the dress and resale it however they have advertised their return process is a smooth hassle free one.

Steeling peoples money.
Desired outcome: I need a refund complete.
Won't accept returns
The website says, "1)Worry-Free Returns are available for standard sizes within 14 days. Custom sizes are final sale.

2)Please make sure they are in their original conditions - unworn, unwashed, unaltered, undamaged, clean, free of lint and hair and with tags intact and attached."

However, I have a standard sized dress that does not fit well around the top and the neck area gapes open and the sleeves make it so I can't move or lift my arms to hug someone. They said sorry it doesn't fit, you should get a tailor and make the alterations. I will never recommend or buy from this company again.

August 2023
Desired outcome: If I send the product back they should give a refund.
Dress
Don't shop in this website, no matter how pinched your budget is or how nice the dress is. You can find the same dresses on other sites. Even if their information is off they will tell you that you can't return it. They offered me a return option, then rescinded it with a policy that is not available on their site. It took three messages for them to respond to my request for a refund. Then they repeatedly asked for more information to stall time. Their are other places with excellent customer service.

Tip for consumers:

I don't care what the other reviews say, don't do it. I was actually just going to exchange the first dress I bought for a different dress, but now I don't want anything at all. Their customer service is on con artist level.
Desired outcome: I want a full refund since your policy doesn't state that their is a restocking fee or that if their measurements are off a refund isn't available.
Returning a product
I received a dress that I would like to return to the company. I am within the 14 days. When contacting their custom support asking about a return they follow up with changing me a 15% restocking fee. This is not on their return policy. I explained that and they then stated I could keep the dress for 2"% of its value. This is a wedding dress, it's not something I want or can keep.
Desired outcome: I would like my refun back in full without a 15% re stocking fee.
mother of bride dress
we order a dress hebeos turn out material is very poor and quality is worse ( see pic) when you want to return no respond at all. i have to go through paypal open a claim, then they respond. the return address is way in china cost me $66 ship it back (see pic), when they refund not even half the money. this china site is a rip off do not buy from them.
This review was chosen algorithmically as the most valued customer feedback.
On 6/5/23 I received two dresses from Heboes which I need to return because they do not fit. I am unable to zip them up, they are tight in the bust and arms, and they are both too long, even when I am wearing heels. I contacted Heboes immediately, and requested product return forms. Rather than receiving the forms, I was informed that I needed to provide...
Read full review of Hebeos and 1 comment
Dress not what I was expecting
I ordered a standard size dress. I had to pay 20.00 shipping. The dress will not fit. I have emailed and asked for the information to return the dress. The keep giving me the run around suggesting I keep the dress for another occasion, donate it or take it to an alterations store. They keep offered a coupon for percentage off of another item. I don't want anything the have. The company is a total rip off! A total hoax!
Ordered 2 dresses and want to return
I ordered two dresses on the website for a bridal party and wedding. One dress did not fit (too small) and the other one did not look like the picture. It seemed to have extra fabric in the front with extra fabric which would be ok if I was trying to hide a pregnancy (I'm not pregnant!). I contacted customer service to return them, but they are giving me the runaround! First they asked for pictures of the dresses, which I complied. Then they wanted me to take measurements to see how they didn't fit even though I ordered standard sizes. Now they're offering me a voucher to have them altered when the occasions I was going to wear the dresses to have come and gone. They seem to be completely ignoring the fact I want to return the dresses and not keep them, considering I will never ever wear them!
Desired outcome: I want a refund and to return the dresses.
Bad costomer service, and asking and taking more money, not taking my problem seriously and just ignoring it.
I ordered a black gown for my gothic wedding. First they sent confirmation right away of order. But they take a long long time to respond to emails and questions ect. Second they have really really bad communication and costomer service, they lie about orders and the amounts and any extras. They take more money than they should. They have really exstreamly bad policy about cancelling order due to their incompetent behavior. I have been screwed over by them not 1 time, not 2 times, not 3 time's, BUT 4 TIMES IN TOTAL. I will never ever, ever do business with them again and I will never never refer anyone to them ever. I have made a bad review on them even on Facebook. I have told friends and family and other bride's to never order from them.
Won't Accept Return
I ordered a dress to size and it was much smaller. I immediately contacted the company. I had to contact them multiple times before I got a response. The "customer service representative" continued to send me the same email for multiple days in a row after I continuously requested to just return the dress. Finally, after a week of back and forth, they said they are unable to accept a free return. I don't understand, I believe this to be a very simple thing to do.
Desired outcome: I would like to return the dress for a full refund.
I do have an update - after SEVERAL emails back and forth, expressing my insane dissatisfaction with the whole experience, they agreed to take the dress back and issue a full refund, except for the shipping costs. I am not holding my breath but I will update if/when I actually receive the refund. I have a feeling I am going to pay for a shipping costs and not get refunded, but that is only speculation.
product delivered and customer service
Absolutely horrible quality and customer service .

The dress is not the size ordered - the bust is extremely large .

There are various rips in the fabric and the stitching is just horrifying.

The dress is uneven and there are various areas with pieces of fabric being ripped or not stitched.

The company will not issue a full refund and has no intention to help

Please see pictures attached
Return
I followed the sizing guide and ordered a dress. It does not fit. I cannot get it zipped up all the way. I followed the procedure to return it. They will not accept it. This is unacceptable. It does not state anywhere that returning an item never worn would be so difficult. I want to return it and they will not provide me with the proper paperwork. I deserve a refund.
Return not accepted
I recently ordered a dress for my wedding. The shipping email stated they were carefully crafting and packaging my order. It arrived balled up in a plastic bag and had little resemblance to the picture in the website description. I requested to return the item within 7 days. The "customer service representative" responded with an option for a 13% discount. When I did not accept that, they finally offered to accept the dress back but with a 10% restocking and dry cleaning fee in addition to shipping costs, but still no details on how to return it. The dress has the original tags and has never been worn. This company is a sham and should be banned from practicing business on the internet.
Desired outcome: Requesting a full refund
You sent me the wrong dress
The dress I ordered is totally different than the one I received and badly and cheaply made. It has 3" hem that looks horrible. The material is cheap inferior quality and the lace color is white instead of gold. Tthe dress cost $125 and it looks like a cheap $10 dress. I tried to call and there is no contact phone number. I am so disappointed. I think Hebeous knows the heap quality of their garments and they don't give ou the phone number so that they don't have to face all the complaints from their inferior quality garments.
Desired outcome: Return garment and get my money back.
They told me I could return it
I ordered the dress to try on with knowing they had a return policy.

I got the dress and took it out of the bag. Immediately knew it was a no. It looks absolutely nothing as pictured on line. Okay no worries I can return it right…. Wrong. I have been going back and forth with " customer service" for two weeks now. Them replying send pictures, which I did of the dress and the advertised dress. They reply oh I am so sorry take it to a tailor. I tell them a tailor could not make the dress they sent me look even close to what is pictured online. They then said sure send it back. It's over $100 to ship this back to China in the allowed time to return which reis exactly what they want. This company is terrible and I would tell any bride to skip them and go to Azazie they are great. I'm so upset while planning a wedding over $200 and time and stress of this company.
Desired outcome: A full refund
Shoes
I ordered some shoes and when they came they were too big. So I contacted Hebeos and they responded telling me to "send a picture" so I have 5 times in one week, yet they keep saying I need a pic to show why I am returning them, and I have sent multiple pics. I feel like they are stretching this out so I can't get a refund which is absolutely ridiculous. I wish there was a number I could call. I just threw $80 away because they are not accurately doing their job.
Desired outcome: The company probably can't read my mind but if im asking for a refund because the shoes are too big, then it's there in black and white....Please send me a shipping label and refund me my money please and thank you!!
Prom Dress
Ordered my daughter a prom dress, the color she chose was the "color as shown". I paid for expedited shipping, the dress came two days after the latest promised date. It arrived the wrong color and a completely different dress. I contacted the company to return it, the told me it is the same color in the picture I sent them and made no comment on the fact that it looks nothing like what we ordered and then told me the best they can do is a 13% discount. They have not responded to me since. I contacted PayPal to get them to help me. What an awful company!
Desired outcome: Full refund including my shipping costs and a prepaid return label
Frequently asked questions (FAQ) about Hebeos products and services
Collect Your Trust Badge
Be recognized for outstanding customer service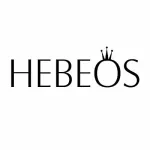 Hebeos

contacts
We are here to help
19 years' experience in successful complaint resolution
Each complaint is handled individually by highly qualified experts
Honest and unbiased reviews
Last but not least, all our services are absolutely free