Gym Company complaints
196
Gym Company
-
Closer of the ormonde gym
Good day

My name is Linda Mathe I received a message on the 13/05/2022 advicing me that the Ormonde GYM company will be relocating to Winchester as of the 15/05/2022 I have being calling the Winchester branch and I have being moved from pillar to post. All I want to do is to CANCEL my membership because the Winchester gym will not work for me as I stay in Ormonde.

Can somebody please help

Regards

Linda Mathe
Desired outcome: Cancel my contract as it is over two years
Gym Company
-
Fraudulent account created in my name
Good Day I received an email from the Gym company to inform me of a membership in my name that was created in 2017 and how that I'm owing them for those years and to my recall I did report my personal belongs being lost around the same year the membership was created I need someone to assist me in reporting this please so they can also remove that fraudulent account in my name.
Desired outcome: For this account created in my name to be canceled as I'm not the one who created it
Gym Company
-
Ormonde Branch closed
Ormonde gym company is closed and I did not get any notification, only heard from other people around that I need to go to Winchester hill branch to either cancel or continue with my membership should I wish to do so. I chose to cancel my membership because I used to walk to the Ormonde branch and going to Winchester will cost me to request an Uber going there. Upon arrival at Winchester Nelly the receptionist told me that I need to pay approximately R1100 cancelation fee and a member can anyway be moved from one branch to another as long as it's less than 10 km away as per contract. I requested the contract that I signed instead I was emailed a new contract saying the original one will take about a month to be available. I can suffer because Ormonde branch failed to pay its rent, why should I be penalized for their frustration?
Desired outcome: Cancel my membership without any penalty fee because it's not my fault that the gym is closed.
Gym Company
-
Ormonde branch non-platinum customers being upgraded
My name is Gordon Davids a Ormonde branch Platimum member who feels it's unfair for non-platinum members (Ormonde) upgraded to Platinum status without paying Platinum subscription fee (branch relocated to Winchester Hills).

We can't have the same Platinum option benefits but pay different subscription fees (Standard vs Platinum status).

UNFAIR!
Desired outcome: Requesting my Platinum subscription fee be decreased from R399 to R199 with immediate effect.I do know a lot of The Gym ex-Ormonde branch non-platinum members (colleagues/family/friends) but they're not aware of my complain
Gym Company
-
Lack backup generators during load shedding.
I have recently joined Gym Company Flora Centre, specifically for the classes they offer between 17:00 and 18:00 .I went there three times this week eager to get started,surprise surprise Loadshedding all three days.Total darkness ,no generators ,no backup lights nothing .Can you please do something about this, I mean really ,is this how you treat the people that keep you guys going ? I already regret joining.
Gym Company
-
Spinning Class : Atteridgeville
I am a member at the above-mentioned gym and I am just not impressed with what is happening with the spinning bikes at the gym. The class which consist of 15 to 17 bikes has only 9 bikes that members can use and the rest of the bikes are out of service. This is being happening for over two months now. We suppose to fill in the list before the attending the class which is okay however why fill in the list knowing very well that you are not going to get a bike working there.

Another is the power generator which I do not understand why the gym is not using it like any other shops around Nkomo Village. Load Shedding is here to stay and which means if there is no power then we are unable to use all the machines which uses electricity, this consist of the Spinning class too. Something needs to be done as this is really frustrating to pay for maintenance fee and nothing is maintained.
Desired outcome: HIGH PRIORITY
Gym Company
-
Lack of Generator as a backup during Loadshedding
I am Adv Masipa Solomon a member of Gym Company in Atteridgeville.

My complaint is that since there is load-shedding, it seems the Management of this establishment has not made any provision for Power during load-shedding.

I find this totally unfair because without Power one cannot operate a radio and enjoy Spinning.

I request this matter to be addressed as a matter of urgency because it is really irritating so say the least.

My email address is [email protected] and office number is 012 358 8988 and my mobile number -079 327 4079.

Thanking you in advance.

Adv Solomon Masipa.
Desired outcome: Backup generator is available as I understand from the Shop management and other shops use same during load-shedding by paying certain levy of some sort,
Gym Company
-
broken air condition at baragym company
a humble request can you please fix the air conditioning at Baragwanath Gym Company

ever since the gym started operating after Covid, the Studio where aerobics are taken place the air conditioning I don't know whether is broken or the manager doesn't want to switch it on

On Tuesday (5/04/22) I attended the step class then the room started to steam up and the floor started to slippery . when we try to complain non of the managers were present the front line ladies told us that they are gone and we ask the consultant gentle to assist to solve the problem suggesting that if we could open the door so that air can rotate in, He told us that it is not possible to open the door then we try to explain to him that we are going to fall because the floor is too slippery

so can we please get this matter resolve?
Desired outcome: I would like gym company to fix the air conditioning, please
Gym Company
-
Cancelling of my gym contract
Good Day,

I joined Leading Edge Gym in Goodwood and paid them regularly every month they deducted their payment, recently I got a shoulder injury and I went to them to ask if I can cancel my Gym contract as I wont be able to attend the Gym as I currently under physio and they did not wanted to and only to find out they were close during the Covid period last year and I was not at the Gym but they still deducted the membership fee every month. So after several attempts of asking Leading Edge to cancel my membership I stopped their debit order on my account, please assist how can I be helped to get me out of this membership as due to my shoulder injury I cant do my weights lifting, my name is Nelson Buffet [email protected]

Thank you in advance.

God bless you.
Desired outcome: To cancel my membership and contract with this Gym Leading Edge
This review was chosen algorithmically as the most valued customer feedback.
Good day 7605170252083 I have tried for weeks to call Winchester Hills Gym Company, the phone just rings and cuts off. At times it will be engaged to no end. The thermometer does not work, making the Covid 19 Protocols null and void at this facility. This has gone on for weeks and nobody seems fazed. I m on a platinum package and was advised that i will...
Read full review of Gym Company
This review was chosen algorithmically as the most valued customer feedback.
My membership no. -74678U I'm 19 year old straight out of high school 9 months ago a gym company assistant approached me convinced me that the gym is the best gym. Little did I know that I was expecting my mother to pay for my gym contract by giving me the required amount every month my mom lost her job. I didn't even start at the gym /using the facility...
Read full review of Gym Company
This review was chosen algorithmically as the most valued customer feedback.
Good day I would like to lodge a complaint against Gym Company Bara. My contract has lapsed and I signed a cancellation form and the gym company in Bara refuses to cancel my contract. I am a cash premium payer and thats because the gym company messed up my account and I opted to pay by cash. I have spoken to the manager at gym company about my predicament...
Read full review of Gym Company
Gym Company
-
Gym company debit order
I signed up because of misleading information, i did not even know it was a 3 year contract .I have never even attended the gym even once.They refuse to cancel my membership and tell me that i need to bring in another member to continue from my account because they losing a client.i do not know what to do because deductions are still going on.its so disappointing to be robbed off like that and I want to be refunded my money
Gym Company
-
Bad service at newtown gym by tracy
Good Day

I received BAD Treatment at GYM Company Newtown, From TRACY — IM paying every month 25 Th however their system shows arears as debit order request is on the 1st of Each Month — I was advised it will be fixed once I send my ID, However that was not done as they advised the Copy is Not Clear. Today I was not allowed into the GYM however I pay Monthly on the 25th. I request That the Membership be Cancelled as I cant pay and not access the GYM please not any cancelation fees will be paid by TRACY: My cell 0825379365
Desired outcome: Cancel Membership... Correct BAD Treatment that is happening @ Gym company Newtown
Gym Company
-
Unfair blacklisting
Joined gym company's when i was still at school and couldn't afford because a guy adviced me that a student will gym for free for 3months. Went to gym for probably 3 weeks not everyday due to transport and never went again. Next thing i know after school i was blacklisted. Just need to know how to go forward so to br removed for the list. Thank you
Desired outcome: Removal of blacklistinb
Gym Company
-
Contract cancelation
R04680 (MF1631292H211115) - Since August 2021 I have sent numerous emails, requesting to cancel my FitExtreme Randburg gym contract (I then learned that FitExtreme was taken over by the Gymcompany Randburg Bromhof.)
I signed a month to month contract with FitExtreme. The Terms and Conditions states a months written notice to cancel the contract. Gymcompany absolutely refuses to cancel unless i come to their gym for an 'exit interview'. They have no right to change the [email protected]'s
Desired outcome: Immediate cancelartion of contract
Gym Company
-
Cancellation of gym contract at gym company
To Whom it may Concern

This e-mail serves to inform you of our intend to cancel my son's Gym contract.
Could you please inform me as to what the agreed cancellation fee was as I could not find the amount nor the method of calculation in the contract wording.

Could you indicate where my son was informed as to what a "NCPA accepted reasonable early cancellation fee" is. Or please indicate what method or amount the NCPA recommended as a fair cancellation fee

Kind Regards

Roelf Strydom
Desired outcome: Need the contract cancelled
Gym Company
-
Unfairly blacklisting
I have been having this issue when the consultant known as Shane Mpofu and his manager Lerato Mkhize from Doornfontein branch signed my contract without verifying the dates. I then realized that there was was something wrong with the way the contract was signed with wrong dated I then made them aware that we are 2020 but the contract has different dates e.g. 07/01/12 and the other date signed 07/01/19. I was not happy with the way my contract was handled. Spoke to the manager and nothing was done.. then the country was on lockdown I received calls in exchange with vuchures. I was promised that their will cancel the wrong contract and sign a correct contract agreement. But to my surprise my money was debited I then went to the bank I showed the false contract gym company. The bank managed to block gym company from taking money in my account.
I was informed that I was blackedlisted. This is unprofessional and its daylight robbery. Pls address this matter as I'm looking for legal ways to resolve this issue.

Regards
Sharon sadomba
membership No.33998 D
12965 D receipt No. R299.00
Desired outcome: my name is unfairly blacklisted. pls remove my name
This review was chosen algorithmically as the most valued customer feedback.
Good day my name is Lindokuhle Ayanda Cele with ID number 9411245342084. I rejoined Gym company (Arbour Crossing) on the day 03-Sept-2021. I joined to get a platinum membership and after all my details were taken I was made to sign a contract I didn't sign up for which is the black tag. I am highly disapointed by the customer service I got from Vinai...
Read full review of Gym Company
Gym Company
-
I have cancelled but they say I must pay
Good morning

I have cancelled my membership with Aurbour crossing because I am relocating somewhere else for work now they say I must pay it only joined on the 24th of August I have not been on the gym n it less then 8 days please assist with this because the person who is helping is not assisting at all I cannot pay 1480.80 for cancellation of less then 8 days.
We are here to help
16 years' experience in successful complaint resolution
Each complaint is handled individually by highly qualified experts
Honest and unbiased reviews
Last but not least, all our services are absolutely free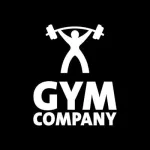 Gym Company contacts