GolfNow
-
Monthly play coupon value (reduced from unlimited value to $10)
I signed up as annual golfpass member in the golfnow family dec 2019. At that time the terms and conditions stated
"all golfpass program members will receive one (1) golfnow promotional code (the"play promo code") per month while their golfpass membership is current and valid, which may be used to redeem one (1) hot deal* tee time of any value.
Now golfnow has changed the terms to" "play" benefit after june 18th 2020. Golfpass members will receive one (1) ten dollar ($10.00) promotional code (the "play promo code") per month while their golfpass membership is current and valid.

What a huge reduction in potential benefits I have lost. This seems like an illegal change. A classic bait and switch that failing companies attempt.

I am only asking that I receive my any value coupon each month thru november.
GolfNow
-
Tee time booking error
I was charged a service fee of $4.95 when tee time booking gave me an error for the Brambleton Golf Course on July 7 at 12:50PM. There no way to contact GolfNow due to an infinite loop in the their contact information. How many other people had this problem and could not get this money back?
GolfNow
-
Unable to stop membership subscription
GolfNow is taking a payment of £9.50 every month from my Card. When I log on to the GolfNow site and try to manage my account, there is no card detail and no means of cancelling membership.
GolfNow do not offer a means to contact them to cancel membership
I wish to cancel membership as I get no value from this.
Please help to cancel this payment as it is without doubt a fraudulent payment
GolfNow
-
Tee time booking attempted
I was charged a service fee of $4.95 when tee time booking gave me an error for the Brambleton Golf Course on July 7 at 12:50PM. There no way to contact GolfNow due to an infinite loop in the their contact information. How many other people had this problem and could not get this money back? I am going to submit this to the Better Business Bureau.
GolfNow
-
Payment withdrawn from my bank account
Tried to book a tee time using my app and it kept giving me an error after entering my debit card information. I tried 3 times but got the same error. My debit card was charged 39.13 the next day. Tried calling GolfNow's customer service phone numbers and no matter what time of day they were closed and you were not able to leave a message.
GolfNow
-
Double charge for online tee times
I booked, twice, a Hot Deal on the Ingleside Golf Course website. Only because it was encouraged due to COVID. They charge my AMEX card what is advertised BUT I am also charged $15 from GolfNow. Why?

This has occurred twice before I discovered it,
I am NOT. GolfNow member.
There is no reference to GolfNow on the course's website.
Please let me know why.
When I notified Ingleside, they recommended calling for my tee times which I will do in the future.
My question is why you charged me that fee.
I would like reimbursement of $30 for each felonious fee you charged
This is not acceptable.
GolfNow
-
Reservation
We were looking at the app to see how it worked - we accidentally made a reservation but immediately tried to cancel it — Also the golf course wasn't even open with COVID - but there was no way to get a credit and no way to send an email or call anyone to assist - We have been trying to get a refund from the moment we looked at the app — Don't use this APP -
GolfNow
-
Membership
On june 3rd of 2020 I put in for a membership with golf now. At that time I was offered a free laser gps and a dozen golf balls. On june 16th I texted customer support about my membership and was told at that time all the laser gps were sold out. How come I wasn't told when I subscribed that there were none available. Or even after the fact they ran out. From june 3rd to june 16th no one gave us any information that they were none. Is this some kind of scam. Now it is the principle of this argument
This review was chosen algorithmically as the most valued customer feedback.
I have been using GolfNow for several years and this was the first time I had to cancel a tee time due to an unexpected meeting. I called and actually got through and was told to cancel online and that I would not be able to get a refund however I would receive a credit that I could use on my next reservation. I thought this was odd since all the previou...
Read full review of GolfNow
This review was chosen algorithmically as the most valued customer feedback.
I purchased a gift card On May 8th or 9th, 2020, for my husband not knowing that he does not like to use GolfNow. He looked at the website and saw that the gift card could be returned. I called and spoke to a person there on May 11th. That person told me he would write up a claim and someone would be returning my call in 4-5 business days. I have not heard...
Read full review of GolfNow
GolfNow
-
Refund due to rain
Did not refund my money after the course called to say that the course was closed due to rain on May 15 2020. Then there is no way to contact them. They have a chat that does not allow you to chat with anyone and disconnects when it does not know how to reply. There is no number to call and no information on the site. I have called the course and they also have no information on this company.
The policy on the site says that they will refund the entire amount (along with fees) if the course cancels due to weather, but they have not.
Seems very much like a scam as you cannot contact anyone for resolution.
GolfNow
-
A t-time that I paid for but didn't get
ordered a t-time for meadowlark golf course on may 4th
the lady that took it said I hadw a time for 2:15 on the 7th of may.I gavemy credit card number she said thank you and said your all set.I never recieved a conformatiom number.When I arrived at the course at the said time they sad there was no t-time under my name.I was embarresed and humiliated and demand a credit tomy card number or I will seek legal action. thank you.
GolfNow
-
Booking confirmation was not honored at the course. I was still charged
I booked tee time in cabo san lucas at the cabo san lucas country club. When I got to the course they said my conformation number did not exsist. I had to pay again and was charged by golf now. I ended up paying almost 720.00 dollars for 2 palyers. Golf nows charge was the hot deal of the day. 160.00. The course charged me 200 per teetime. I defnatily feel scammed. My confirmation number is 330573458 on wndsday feb 5 2020 at 12:30. I will be disputing this charge with my credit card company.
GolfNow
-
Cancellations of tee times
I made a tee time, and canceled it within an hour. The tee time was for 2 weeks out. Golf now charged my credit card $126 to cancel. They claim it's was a hot deal, I never noticed anything about a hot deal, all the prices were the same. When I canceled it was not not clear about charging at all. They should at least let you know you are going to be charged $126 and getting nothing in return. I only found out I was charged when I saw it on my credit card. I'll never use golf now again, what a ripoff. I'll never use golf now again.
GolfNow
-
Booked tee time agreement was not honored
I booked a tee time for 0800 Monday 10/21 for a round of golf and breakfast for $ 25.00. When I got to the golf course, they change my tee time, charge me full price and no breakfast. I was also charged for online booking and convenience fee in which I am still owed. Horrible experience, pro shop grumpy old guy was suspicious and condescending. Please make this right..
In
GolfNow
-
Booking golf reservations
On Sept 23rd I had trouble navigating thru GolfNow's web site with the intention of booking a reservation for 3 golfers at Rollling Meadows in Niagara Falls ON Canada.
Somehow I found that I had booked for 4 golfers confirmation #328574467. I should have stopped there. Instead I quickly attempted to delete 1 golfer. I ended up cancelling 3 golfers.
And still being billed for 4. Then I called customer service explaining my situation and he booked 2 golfers charging my credit card $82.47 confirmation #328575275.

I asked if it would it be possible to put the $84.47 towards the payment of my initial booking? So that I will only be charged $164.93 at the end of the day? I would accept the extra golfer as a no show as a lesson learned.
They offered me promo codes that have so many restrictions they are all but useless. I can't see how I can be charged for 6 golf reservations when only 4 were available in the first place. Any assistance with this matter will be gratefully accepted.
GolfNow
-
Golflogix / golf now app collaboration
Saturday, while at work, 9/14/19 I booked a TTime through GolfLogix App. I left the app to verify that the date and time was OK with my group. When I went back I did not hit the dropdown date box and scheduled it for 30 minutes from the time I was on the App. I immediately tried to get back into the App to fix the date and there was no means to do so. No response from GolfLogix on Saturday. I called the golf course to let them know that we would not be there in 15 minutes. they understood but said they would not cancel the TTime as you guys would likely decide to move it to another date. Finally got a response Golf Logix during the week that has lead me to you GolfNow. I understand that there are certain reasons that appointments can not be rescheduled. I was not trying to reschedule but was merely trying to fix an error and schedule the proper date. I am asking that you help me with a refund or credit. The GolfNow confirmation is #328347284. Red Wing Golf Course, Virginia Beach VA confirmation #GONSE/6847. Please advise on how this can be fixed. I can send you the confirmation correspondence if necessary. Thank you!
Ben Gonse
(757)560-6762
[email protected]
GolfNow
-
Booking service
Booking ref: 326903245
Upon receiving confirmation of my paid for 2 Ball at Longhirst Golf Club Lakes course, I realised I had booked the wrong course as there are two and I should have booked Dawson.
The confirmation email and website has no mechanism to change my booking from one course over to the other at the same club. In fact there is no provision to make any changes at all. I was automatically directed to a Golf Now pay page to complete my booking so it wasnt til after I had paid that I was told it was now a 3rd party booking.
The phone numbers on the email don't work, a complaint I noticed as I came on here to make my own complaint.
I have phone the golf course and they swear they can't do anything about it and can't switch me over from one course to the other without Golf Now doing it.
Mental.
Reflects really badly on both golf club and horrendous booking service. And the guy in the pro shop smugly told me it was the biggest booking service on the planet, clearly he has never suffered its biggest pile of steaming faeces service...
GolfNow
-
Lightning - money back
Hallo,
We have now twice send you an email and we phoned you, because of the ligthning.

Group name: hans keller - (239) 558-5318
Confirmation #: 325588147
Golf course confirmation #: keller|25648
Date: tuesday, june 18, 2019
Tee time: 11:56 am
Golf course: copperhead golf club
Golf course address: 20910 copperhead dr, lehigh acres, fl 33936 (map it)

Copperhead has also give you the information, that the course were closed.
I can't understand why you not give us the money back.

Please, please give us an answer to this email-adress: [email protected] de

Kind regards
Hans keller
GolfNow
-
Getting double charged for golf
Hi, Lynnwood, Washington and I booked a tee time at 11:34 Monday, 5/27 at Dobson Ranch golf in Phoenix, AZ. I booked for 2 players and just 2 played. Looks like I got charged for 2 additional players. Just my friend and I played. The gentleman in the club house and the marshal on the course knew there were just 2 of us. Is there a way you can refund me the 2nd twosome charge?

Thanks
We are here to help
16 years' experience in successful complaint resolution
Each complaint is handled individually by highly qualified experts
Honest and unbiased reviews
Last but not least, all our services are absolutely free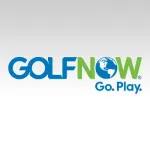 GolfNow contacts