GolfNow
-
Cancellation policy misleading
I had friends coming in town so booked a foursome... Never used golfnow before so thought prepaying for round was standard. I read cancellation policy on website and it said 48 hours prior to round. Friends decided to play earlier tee time at same course. Golfnow would not let me cancel citing it was a "hot deal" and subject to an entirely different terms of use policy. I then called course and they said they no longer had that tee time for me so I thought all was well. Nope. They didn't pay course they just kept my money. Deceptive business practices.
Desired outcome: Refund. You can keep your booking fee but not the courses money. That is shady.
Booked a foursome for 4/15 and prepaid for rounds... Needed to cancel since tee time no longer worked for group. Called to cancel on 4/11. They would not let me cancel or offer refund 3.5 days in advance of round. Course has 24 hour cancellation policy. They stole $189 from me this is a scam company.
GolfNow
-
Refund requested.
Booked a foursome requesting one golf cart for one golfer who is unable to play without one. When arriving at the course was told there were none available as the course was too wet to use them. 3 of us golfed except for one guy would had to turn around and drive 1.5 hours home as there was no cart for home. Refund requested $42.75 CDN.

April 27,2022 11:03 booking at Greenacres Golf Course, Richmond BC Canada

Brian Stephens

778.291.4907

604.644.0032

[email protected]
GolfNow
-
Woolston Manor Golf Club, Essex England
I had a tee time for 3 people 10.04.22 at 12.56pm. When i arrived at the first tee they were backlogged and running nearly an hour behind. There was a about a group of 22 players that were all waiting to tee off and my tee time would of been pushed by over an hour.

We wanted to cancel with the club as we were not happy to over an hours so they said i should contact Golf Now for a refund.

You can see that i then booked to play Theydon Bois GC on Golf Now and played that course instead.

Leon Strevens 07957141043
Desired outcome: Refund of £78 please.
GolfNow
-
Received a christmas gift
I have been receiving a christmas gift card from my wife with Golf Now. Their website is returning an error message while trying to redeemed it. Last year I also encountered the same issue, and called them up and on that same day, they applied the gift card to my account, no that big deal. This year however, they "filed" a case for review, and told me that within 5-7 business days, I will be receiving an email. 5-7 days passed, and this has not being resolved. I called and asked for a refund to be issue, and yet they told me that it will take even longer. This is un acceptable business practice, and I will never recommend to any of my friends to use them ever again.
Desired outcome: A prompt and complete refund!!!
GolfNow
-
Golfnow ripping off people - don't book with them
I booked a round for me and my wife, when we were driving to the course, we received a phone call from the course warning us that the course was flooded and in bad shape. We asked the guy how bad it was and he said that the course should really be closed so he felt he needed to warn us. We told him that we will cancel instead of driving 45 minutes to a course that's flooded. He put us down as cancelled. When I got home, I checked our Golfnow account and seen that it was listed as cancelled, so I left it. When we received the bill, the full charge for the booking was charged to our card. I contacted them and they said, "oh, the course was not technically closed". Basically, they want to find a loophole to steal money. Don't be stupid, do not book through Golfnow. I will lobby everyone that I golf with, not to use golfnow again, what a scam they are.
Desired outcome: Warn people of this scam
GolfNow
-
Frequent access error
I used to use ur app' for golf in US for the long time.

i like ur system, useful, resonable.

but recently it happened again when i tried to checking my reservation on this app'.

no access, of course i couldn't confirm my reservation, this week too.

tried erase and reload the app' many times, even log-out and in(also alert my id&PW are invalid Huh...)

there are nothing i can anymore.
GolfNow
-
Unauthorized golfnow annual subscription fee
On June 22, 2021 my checking account was hit for a charge of $97 for a subscription I had cancelled 2 years prior. In June of 2020, my account was charge twice for $97, but was ultimately returned last year. This year it happened again, after multiple attempts, I still have not received my $97 refund.
After several emails and 3 separate conversations with customer support, I was originally told I would have my refund within 10-15 days. It has now been over 60 and still waiting.
Everyone on the phone has been extremely nice and apologetic, but at the end of the day, I still have not received my refund.
Case # 07369541

Thank you,

[email protected]
Desired outcome: Refund $97
GolfNow
-
The refund policy
I tried to cancel a tee time on Friday booked for a foursome that Saturday because I got corona virus. GolfNow wouldn't allow me to do so. I called the course and got it cancelled that way. Again. Because I have coronavirus. And I was charged the $200 for 4 players plus the $12 convenience fee. Golf now is an absolute joke and I want my money back and to warn others that their service is horrendous.
Desired outcome: Refund my money
GolfNow
-
Tee time
I booked and paid for a tee time at Lakeland Village in Allyn WA and 20 seconds after I realized I made it for the wrong week, Aug 28 should have been Sep 4. I immediately called the golf course. They said they couldn't cancel the Golf Now time but could make the correct tee time. I then called Golf Now and was stern and ended up talking to a supervisor. They would NOT refund the money and would only, One Time Only, issue a credit. I'm currently trying to use the credit for the correct tee time but the credit takes 24 hours. Terrible customer service. They do not issue refunds and are very restrictive on how to use/issue credits. I will not use Golf Now ever again.
Desired outcome: Full refund
GolfNow
-
Refunds
I accidentally booked a reservation twice, with different credit cards, I called to get a refund for one of the reservations I was told that I can only get a credit. They will only give a credit not a refund for one of the reservations. Was told the credit would only be accepted for Monday through Thursday after 12 pm when I objected I was put on hold, when the CS agent came back, I was told I would be credited for anytime up too three years. I was not requesting a credit I wanted a refund back to my credit card. I accepted your credit however I will be disputing the charge with my credit card provider
Desired outcome: Refund my money to my credit card
GolfNow
-
Trying to get a refund which is proving to be very difficult.
I scheduled a tee time for two at Stoneybrook Golf Club, 21251 Stoneybrook Golf Blvd, Estero Florida 33928 inadvertently for Tuesday June 22nd at 7:18am. I meant to schedule for Monday the 21st and didn't realize that your calendar started on Monday, not Sunday and clicked on the wrong day. I called Stoneybrook and cancelled the tee time but they said I had to contact you which has been a bit of a nightmare. All the phone numbers I called said they were closed. Please advise how to cancel and get the my credit card a refund. Getting this far has take a great deal of my time and I hope you can resolve this for me.
Thank you, Don
GolfNow
-
Royal links golf course
I arrive one hour early for tee time. Starter did not recognize my voucher and I had to pay $200 cash to play. He was nice to me and my son before he refused to honor my voucher. This is the only time I was refused or unable to play. It's frustrating because I'm usually not home but traveling on the road. I enjoy the app usually and want to continue.
Desired outcome: I want my money spent back. Where did it go?
GolfNow
-
Misrepresenting golf course
The website which I was excited about stated 18 holes for $14 confirmation #345657827 for 3. We played 9 holes (the course is 9 holes) went into the club house to let them know we would be going around again mgr Andy said it's only 9 holes, I've played other 9 where you just go back around again (Lakeridge Golf course, Virginia, ) no extra costs .GN website states 18 holes.mgr called Golf now then mgr Andy got indignant with mewas and stated GN said it was 9 . The reason I played Oakmarr was because it said 18.I had 2 other players who were disappointed that the GN and Oakmarr did not honor the purchase price stated on the website (see attached). I paid for what was advertised! I'm the customer.
I would like GN to credit my golf pass account for the 3 purchases to make it right
Desired outcome: Refund or golf pass credit for 3 players
This review was chosen algorithmically as the most valued customer feedback.
I made a reservation at Jonathan's Landing in Dover, DE. I read the reservation request the next day there was a note that they were not accepting oui-of-state players due to a governor's covid19 order. I called the golf course and they didn't know about it. I tried to submit a cancellation with golf now but they wouldn't accept it. I was unable to get...
Read full review
GolfNow
-
Gift card refund
$400 gift card balance never used will not refund never resolved.

5 calls, 15 emails, 2 chats, zero resolution.

Given the run around, brush off, excuses about procedures/ processes that don't exist meaning they don't implement any process other than PUSHING OFF. All lies. HORRIBLE horrible no HELP, no RESOLVE, all LIES about their guarantee of refunding unused gift cards.

NEVER go through this company.
GolfNow
-
Membership
"Golf Now" I just received my credit card statement Oct.23rd. I noticed a charge of $199 from Golf Now.
They say I signed up for a membership on Sept. 12th.( I did not ) I called, a girl told me she could not refund my money because it's past 30 days.
I live in CT ! who signs up for a golf membership in Sept. ( now Oct. ) golf season could be over any day ! she was not helpful, could not get me a supervisor, she said they would call in 24 / 48 hours. We shall see.
GolfNow
-
Customer service
I downloaded "golfnow" for the first time and I find out my email had been disabled? Their customer is horrible and do not understand English or know what to do. 2 wks later, my profile is still not fixed😡😡 I've called the 2nd time and they claim it's been expedited. No one has made an effort to fix my email/profile. I have to check out as guest when I book tee time. I can't log in or use my profile whatsoever.
This review was chosen algorithmically as the most valued customer feedback.
800-278-9702 is the number they give to the vip pass holders, but only if you are so lucky to actually get someone on the 844 phone number and find this out, so blow it up! I have the vip pass and they say there's a special number for us to call in to get support, but it's not listed anywhere? And, because they have this number, they don't offer the live...
Read full review
GolfNow
-
Account
My account with Golfnow was hacked and 3 reservations were made - 1 as a tee time, 1 as a Prepaid round and 1 as a Hot deal. As is typical Golfnow gives worthless $10 promo codes working people cant use during the week so they end up not refunding any money in the end. Golfnow started a fraud case on it but if it is like their refunds it will be worthless to me.
GolfNow
-
Cancelled this app as soon as I mistakenly bought it, through their support team.
I have gone through every means of removing my account from this app, yet they have tried to remove $107.00 from my bank on no less than 5 occasions, (make that 6 I just saw they tried again)? I can't even use my card bcuz if I get a payment on that card from my business invoices, I immediately send it to my personal bank acct. this is ridiculous! I've contacted them numerous times, to the extent I'm ready to hire a lawyer to address this situation?
I'm going to charge them with attempted fraud!
They've tried to remove funds from my account at least 6 times ?
We are here to help
16 years' experience in successful complaint resolution
Each complaint is handled individually by highly qualified experts
Honest and unbiased reviews
Last but not least, all our services are absolutely free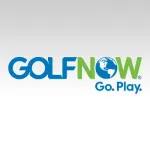 GolfNow contacts