The complaint has been investigated and resolved to the customer's satisfaction.
Gateway
-
Worthless computer
Gateway Computers & Home Electronics - www. gateway. com

MY husband purchased me a new laptop computer 10/06 from Best Buy. Since then the "mother board " has been replaced 3 times since 4/07. Does this seem normal on a NEW computer. It has been sent out to Best Buys service Center 4 times to have repairs. Spoke my frustrations with Best Buy who said that they could not do anything since we did not purchase the extended warranty. I could understand if the computer was 3 years old but for a brand new computer to have this many problems is not right. They directed me to Gateways Corp. Office who is a joke. They are very rude and do not know how to treat a paying customer. I spoke with Jennifer the first time on 7-12-07 who told me that I would need to fax my paperwork so it could be reviewed. At this point my computer had the mother board replaced twice. Once on 4/13/07 and then again on 7/10/07. I never heard anything so I called back and got Erica who says that they never received anything even though I still had my fax sheet saying that it was a successful fax. She stated that at this point that they still would not do anything about it. So sure enough it went out again for the third time and had to be sent back for repair on 9/17/07. I called Erica back to let her know and they were still not willing to exchange my computer because it has been sent to Best Buys service center and their center has not looked at it yet so they sent me a box for me to send it to them when it come back form Best Buy. Well I did just that and they sent it right back to me stating that they could not find anything wrong with it. I called Erica back 10/10/07 to let her know that and she said that they would not replace a working unit. I told her that it may be working now but more than likely it will break again in 2-3 months and by then the manufacture warranty will no longer available. She says that they will extend the warranty for 90 more days but if the mother board goes out again after that I will be responsible. I dont think that this is fair. This computer has been in the shop more than I have had it. I spent 1100.00 on a computer that is worthless.
Resolved
The complaint has been investigated and resolved to the customer's satisfaction.
The complaint has been investigated and resolved to the customer's satisfaction.
Gateway
-
Horrific customer service
On 2/28/06 I purchased a eMachines package deal from Best Buy. I had the unit for about nine months when the problems began. The computer required several attempts to boot up. I called Gateway tech. service for help with the problem, but everything we tried did not help. Called a second time, same results. I informed the tech. that I was going to bring the unit into Best Buy for testing, which is an authorized repair facility for Gateway. The testing cost me $69.00, the results, a hardware problem. The unit was returned to me with the motherboard replaced. I had to return on 2/27/07, one day before the warranty was to expire, with the same problem. Again, a motherboard was installed. The machine seemed to be working fine until 7/11/07, when at this point, it would not boot up at all. Brought it back to Best Buy and was told that it was past warranty, and that I would have to deal with Gateway.

I called the tech. service number and explained my problem. I was told to write to Consumer Service and enclose the repair records. The person who called, was rude and almost robotic in the way she explained their answer to my letter. I was not going to receive any service, replacement, or refund for the machine because I did not have the repairs done by Gateway and the warranty was over. When I explained that the problem started while under warranty, and had not been repaired successfully, she said they did not repair it so they have no records of repair. I told this person I thought she was being rude, she hung up on me.

Next, I wrote to the "Executive Response Team". Received a call from Gateway. To my horror, same women, same answers. Not as rude this time, but I sensed a hint of enjoyment in her voice. I will next try the Attorney General's Office of SD, BBB, local television station. I will not quit until I have exhausted all my options.
Resolved
The complaint has been investigated and resolved to the customer's satisfaction.
Gateway
-
Poor customer service
I have sent my desktop computer (still under warranty) back to Gateway twice since April. The first time the hard drive crashed - for no explicable reason. They first sent me to Best Buy as they say they have a contract with Best Buy for repairs. Well, Best Buy told me that they are an authorized repair center... but I would have to pay for the work. I did not leave the computer - instead I called back Gateway - who informed me that I was misinformed by the previous rep at Gateway and that Best Buy was right. She escalated my call to the next level. The next rep I spoke with told me that they DO pay for the Best Buy repairs but that for some reason Best Buy has been confused about that. I have to laugh out loud over the confusion regarding Best Buy.

So instead of dealing with Best Buy - Gateway sends me a hard drive - which is also defective. At this point my hands are up in the air so I sent my computer to gateway for warranty repair. What a process - they send you a box that you pack the computer in. Then, because I work for a living I have to wait until a Saturday to take the box to DHL which was supposed to be open and was closed. I finally get the computer to DHL (the next week). NEXT, the computer comes back nearly two weeks later. I now have to wait until a Saturday to go FEDEX to pick up the computer. I get it home and when I finally get some time set it up. I had to call Gateway because the computer still would not boot up -and the tech support had to walk me through the setup process again. All is well - I thought until we realize the internet port is not working... it is now dead. SO, the process starts all over again - Gateway sends the box - I send them the computer - they send it back to me nearly two weeks later - this time a cd is still in the drive (ABCM is written in black marker on the cd). PLUS... I have a continual error message that drive D is full - apparently drive D is a drive that Gateway put on the computer for recovery.

Now, my USB ports don't want to function properly - they won't read any media attached ( portable storage, ipod etc). The computer is thoroughly screwed up. I have had it with Gateway. I'll never buy Gateway again. I'll be calling them today - and complaining - plus I'll be going to the courthouse this week to file a lawsuit... unless they send me a functioning computer - I am done with sending my computer back and forth.

Lastly, someone needs to teach them how to properly package a computer for shipping - both time the packaging was falling apart inside the box when I received it. I am so tired of their poor customer service.
This review was chosen algorithmically as the most valued customer feedback.
We purchased our first computer, a Gateway, in 1998. It ran like a top. We were so pleased with it that when it came time to buy a new computer, we bought a second Gateway. What a mistake! Since purchasing our Gateway 420GR in late December 2004, we have: Gone through two monitors. The first 17 inch flat screen LCD died less than two and one half...
Read full review of Gateway
The complaint has been investigated and resolved to the customer's satisfaction.
Gateway
-
After a year and a half of owning my 46& Plasma TV died!
After a year and a half of owning my 46" Plasma TV is died and is not repairable per DecisionONe. My 3 options are to downgrade to a 42" TV, attempt another repair (which is useless) or WAIT 6 MONTHS FOR A REPLACEMENT. This is absolutely absurd! I kindly asked for a possible upgrade to a 50" and paying the difference - not happening. I asked for a refund and accepting the 42" - not happening. How can this be allowed? This is by far the WORST customer service I have ever experienced. From what I see, Gateway is still very much in business but has left all their Plasma TV owners in the dark. I have no choice but to defer to a lawyer and demand a refund.
GATEWAY 42" Plasma TV purchased 2 1/2 years ago almost to the day developed 1 and sometimes 2 wide vertical black lines about middle of screen. When I called tech support I was told it possibly was a "XR board" at an approximate cost of $200. In addition they could set up a third party non refundable repair for $500. That would include a $200 trip fee, $250 labor fee, and a $50 diagnostic fee. I said thank you and checked in the Seattle area for a local repair. Everyone I talked to would not take the unit because they said GATEWAY wouldn't sell parts to them. I called GATEWAY again to get a "factory authorized" repair person in my area and was told they didn't have any listings. As part of this conversation GATEWAY again mentioned their 3rd party fix - but this time they said to expect about $1300 for a repair.
I again searched for other repair facilities that would at least look at the unit to determine if it was hopeless. I found TELETRON SERVICES in Seattle. They determined it was a bad "PDP" with the following quote, "if part was available it still would NOT be economical to repair"
I am now looking into the class action suit -

Gary Anderson
Redmond, WA.
Resolved
The complaint has been investigated and resolved to the customer's satisfaction.
We are here to help
16 years' experience in successful complaint resolution
Each complaint is handled individually by highly qualified experts
Honest and unbiased reviews
Last but not least, all our services are absolutely free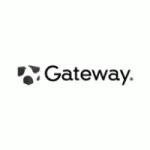 Gateway contacts