Gameloft
-
Asphalt 9 : Legend (Windows 10 - Microsoft Store)
Please I have a serious issue and thousands of people or maybe million have the same issue and struggling with it .. Simply All Asphalt 9 Players on Windows From Egypt can't Access Multiplayer Mode for even one race since the British Update …

It keeps loading and no matching or even an error appear only loading to infinite ...

Kindly check this issue please you are loosing a big fan base because of ignoring us !
Desired outcome: We want to play multiplayer mode like the rest of the world players !!!
This review was chosen algorithmically as the most valued customer feedback.
I have played City Mania for nearly 3 years now and have lots of experience in this game. However, City Mania is in a dire state of content, and event bugs and it has many concerning issues. The Stamp Hunt Missions rarely grant you the much-needed stamps for the respective events whether you have a 40 or 80% success chance. That is so absurd, the chance...
Read full review
Gameloft
-
March of empires
I have written so many e mails [email protected] and the same useless advice. I cannot connect to the game - I was told to uninstall it and now the page to install it does not load. I payed a lot of money to play this game. I work on line so my internet is fine. I want a full refund. my game is ruined because of this. Marilina garbini I have sent powerpoint pictures by e mail to game loft and still no help!
Desired outcome: full refund
Gameloft
-
multiplayer on asphalt 9
Hi my name is James and i love playing asphalt 9 and the only problem with asphalt 9 is the ranks on multiplayer because their are higher rank cars and lower cars in on race and that is fair on other cars. Why cant all the cars b at the same rank and all the higher rank cars race against each other and all the lower rank cars race against each other instead higher cars and lower rank cars in the same race and that is not fair on other cars
Gameloft
-
Asphalt 8: airborne
2021/12/29 I opened my Asphalt 8: Airborne offline and played for a while, everything was working fine until I wanted to play with my friends, I turned my Wi Fi on and all of a sudden the game tells me I have been banned for 14 days due to suspicious activity even though I didn't download the app for a third party website, I downloaded it in the Microsoft Store and I don't even know how to hack. My Player tag is TheHarbinger581, and here is my email address [email protected]
Desired outcome: I hope you guys can resolve this issue as quickly as possible. Thank you for the amazing game.
Gameloft
-
Asphalt 9 Legends.
The chatting side of clubs is not displaying to me. I mean when a club member writes a message to the club his message does not displays to me .And niether my message is being showing to the other club members .
Please resolve this matter as earliest so I can chat with my clubmates .It causes so much problem to me and also for my clubmates.I love Asphalt 9 legends so much that I can't leave it for any price .Please accept my demand and repair my chatting side so that I can chat with my all clubmates.
Gameloft
-
Asphalt 9 legends
Ever since the new download on December 14th for Asphalt 9 Legends on the Nintendo Switch, every multiplayer online race is glitching or an many cases...FREEZING! When it freezes and then reboots, all other players are continuing the race and severely screwing up my online rank. Ironically, it seems to happen when I am leading a race. This is total BS as it this has costed me 1500 rank points and demoted my rank down to a Pro after reaching Elite position in the Finest Royals Limited Series. If this issue is not fixed soon I will post a sample video on our Youtube channel of what is going on. Please fix this immediately!

Driver 3089
Player ID a07238
Gameloft
-
Modern Combat 5
I have spent substantial money on this game (upwards of A$100). Around four months ago it ceased working and began freezing at the loading screen.

I did a hard reset of my iPad, logged in and out of Gamecenter and even completely uninstalled and reinstalled the game.

I then submitted a request for technical support via the Gameloft website. Their response was to suggest ways to resolve connectivity issues (which I did not have, my internet and every other app works fine) and then to reinstall the game (which I had made clear I had already done).

The most disgusting thing was that when I resubmitted my request for help I got the same generic advice each time despite my emphasising in stronger and stronger terms that I did not have connectivity issues and I had already tried reinstalling. I think that the technical support function is a sham, it is automated advice and they have absolutely no interest in providing any support. Upon providing this advice they would close my complaint almost immediately so I had to resubmit a new one each time.

Needless to say I wont be playing any more Gameloft games and I can only warn others to stay far away.
Desired outcome: Fix the frigging game
Gameloft
-
Asphalt 9 (Nintendo Switch)
I have arthritis and recently purchased a controller with a Turbo feature. It aids me by pushing the Turbo button for me. It is not the best solution, but it does help me to not have pain in my fingers. I was playing in career mode in a race that did not use resources. I left my controller unattended and when I returned to the game, my 4, 800 in game tokens were gone, and the game was making unauthorized purchases from the Nintendo eshop for more tokens. I contacted Gameloft about this problem and they were willing to refund one of my "several purchases". I am unclear how many "several purchases" are, because I cannot find record of them through my bank. I asked them if they would restore my lost tokens and they said "No, we have rules and we cannot break them for you".

Below is an experiment I have conducted and the email that I sent to Gameloft to get there response. So far they have not contacted me.

Dear Gameloft,

Just to see what would happen, I recreated the event that led to all of my tokens to be consumed by Asphalt 9 while my controller was in the turbo mode. It took 44 minutes for the software to "glitch" and enter a race that would start to consume my tokens. After my 380 of my newly acquired tokens were used up, the software "glitched" again and went to the Gameloft shop and started to purchase a "handful" of tokes. After it purchased these tokens, it went back to the race to consume the newly purchased tokens. After those were used up it went back to the store to purchase more.

I have used my turbo controller in the past and have not had problems of the software to go rogue. But after the latest update, I have not only had it happen once, but now twice to me. This leads me to believe that something malicious was done in the last update to the Asphalt 9 software.

Even though I cannot prove it, I feel that dishonesty and maliciousness on the part of your company to penalize me for my medical condition.

I have explained that my arthritis prohibits me from making to many repetitious button pushes for fear of having great pain in my finger joints. I have explained that it was an accident on my part for leaving my controller unattended that led to me losing 5, 000 tokens in the first place. I feel that I have not gotten satisfaction from Gameloft in the handling of this matter. And after the conduction of my experiment about how an unattended controller locked in the turbo mode, could "on its own" go to the shop and purchase items for real money, I feel this is theft on the part of Gameloft.

I have taken measures on my end to try and put a stop to Gameloft from making unauthorized purchases in my name. This includes to password protect my Nintendo Store, both in opening the store and to requiring a password to make a purchase.

This experience has made me feel both bitter and violated. I put trust in a company and gave them permission to "come into my home" and provide me with entertainment. In turn I was lied to and stolen from.

Again I do not have proof, just the "coincidence factor" that maliciousness is taken part on behalf of Gameloft. I am poor and do not have the resources to pursue this matter legally. So bravo Gameloft you made a couple of bucks off of a 51 year old, arthritic, 8th grade Science teacher.

End of email.
Desired outcome: I would like my my game tokens restored, my purchases to be refunded, and an apology given to me for the inconvenience this has caused me.
Gameloft
-
MOE - very rude player
#408:168 the HUH alliance player is disgusting and in my opinion should be banned from the game - global chat this morning at about this time - the players name Darktypoon -

Please look into his behaviour as it is really and truly disgusting. Nobody has to hear things said about one's mother etc.

Kindly do something about this or direct me to the place where I can officially complain
Gameloft
-
game
I have been banned from my account after accessing it for the first time today in over a year. I do not understand how Ive broken any terms by not playing.

i stopped playing at some point 12/2019 due to illness and attempted log once last year, that was unsuccessful and I gave up. Now Im ready to continue playing its not possible, please can this be explained.
Desired outcome: reinstated
Gameloft
-
Asphalt 8
I just started playing the game about a week ago and was still very early in unlocking cars, career mode, ect. I did nothing to alter the game and believe I only had 2 cars unlocked, but my account was banned claiming I altered the game. I do not want to restart my progress and want my account back. This has been my favorite game to play since school started and it has been unrightfully taken from me, I will not wait 14 days and will not restart my progress.
Desired outcome: Restoration of banned account
Gameloft
-
I was being banned by the game but I didn't did anything wrong.
I've just played peacefully and enjoyable but suddenly I got banned from the game without even doing anything wrong. Please, fix it. It's the only game I have and so, I want to enter the game again. It's been a game for the rest of my life and all I did there was have fun. I wanna bought some new things for my character . I wanna finish all ghe levels also.
Gameloft
-
Banned for no reason (asphalt 8)
Friday the 20th of august I went on to play asphalt 8 and it came up with a letter saying I was banned for hacking. I was very confused as I would never and cant even hack.
I was wondering if I could get my account back I don't remember a lot of my details only is that I recently got the app and my profile picture if an australian flagged helmet with a pink background.
Desired outcome: if possible to get my account back asap cause i really enjoy the game and its fun.
Gameloft
-
World at arms falsely banned account
My account was banned on 23/07/2021 even though I have been playing this game over six years i.e. world at arms honestly and fairly my avatar name is Decimator general of faction tiger hunt top 200 of UK stats I have sent several emails to developers stating my innocence and to check my base and stats which would prove my case but all I get is automated reply really disappointing. I play on windows10 on fusion tablet can anyone help me out to resolve the issues that have been subjected on me falsely.
Regards
James John Sanders Brown.email address is [email protected]
Desired outcome: Reinstatement of my account.
Gameloft
-
The entire company
⚠️read this⚠️vivendi... You guys absolutely suck lmao like you guys ruined everything bring back the old gameloft games not shitty p2w games. Bring back old gameloft games do you morons know how many childhoods you ruined? Just stop being a shitty company if you guys want more money just bring back the old gameloft is not that hard! Vivendi and your stupid team is ass! Now I know you guys dont listen to your fans but... Please read this gameloft has become ea you guys need to listen to your fans and if a guy whose on the team just send this to your ugly ass ceo. Complaint over!
Desired outcome: old gameloft games are the best
Gameloft
-
Sniper furyonly r
Spent ages and up all night for new soldiers, completed using rubies I had hard earned. Only for the game to suddenly say I had not completed the special event and deleted the higher grade soldiers which I know I had won as I had already alocated the soldiers to my base. This game is a complete piece of shit. I will unistall it imediatley, it crashes for no reason and the adds to get stuff only half work. This game should be removed from the microsoft store. I feel sorry for anyone stupid enough to pay money for this piece of garbage.
Desired outcome: Remove from the Microsoft Store
Gameloft
-
Dragon Mania Legends
I am one more "ignoring" of my contacts with you from deleting this game ( again) and NOT reloading it. Don't blame this one on COVID19, either. That would be like blaming your car because you forgot to fill the gas tank!

I'm waiting, not only for a response, and ( also two dragons I PAID for, but also the game to even load ( and it's not my device as other gameloft games load just fine. )

I love this game and wish you guys would fix it. I do not want to make the next goodbye final. I would have to let my community members know why.

Sincer,

Betty Cox
Desired outcome: Fix this game
Gameloft
-
War of lords
I was level 33 played for 3 years. Just purchased lottery and extended game items. Today I'm back to level 1- What the hell? Need a refund or reinstate back to the highest level. This is the second time its happened. I play every day. I need some resolution. This is robbery at its best. I'll continue to complain until I receive notice back.

[email protected]
Desired outcome: refund or reinstate to highest level/
Gameloft
-
Je me plains du service client
Bonjour,
Je joue au jeu wwa depuis plus de 6 ans dernièrement j ai eu des problèmes pour me connecté a mon jeu j ai contacter le service client qui ma donner un numero 483377 je les ait contacter depuis plus 1 mois et toujours même problème ont s occupe cous et toujours rien. Alors svp aidez moi j en peux plus de cette incompétence merci a vous
Desired outcome: résolution de mon problème de connexion avec dédommagement en unités boss
We are here to help
16 years' experience in successful complaint resolution
Each complaint is handled individually by highly qualified experts
Honest and unbiased reviews
Last but not least, all our services are absolutely free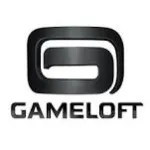 Gameloft contacts