Frigidaire complaints
675
This review was chosen algorithmically as the most valued customer feedback.
On July 6, 2010 (just a little over 5 years ago), we purchased a FRIGIDAIRE 14 seer R410A gas A/C and heating system from a registered contractor for NORDYNE, LLC, the manufacturer and warrantor of the equipment. The SOLE reason behind our decision to choose this equipment, over other touted brands at the time, was the 10-Year equipment operational warranty...
Read full review of Frigidaire
Frigidaire
-
electro range, refrigerator and microwave
Who do you contact to join the class action suit or is it just a blog? I bought three stainless Electrolux appliances: the free standing Range EW30EF65GS, a beautiful ICON side by side Refrigerator E23CS78HPS and the microwave that matched. The only thing I did right in the kitchen appliance overhaul was to buy a Bosch dishwasher. All of the Electrolux appliances started to fail six weeks after delivery. I've had good service but that was because I PAID for an extended warranty
Frigidaire
-
frigidaire professional stand alone refrigerator
I will never buy another Electrolux product again nor will I ever recommend anyone to buy any of your products. You have the worst warranty customer service I have ever experienced! I purchased a frigidaire professional stand alone refrigerator and freezer a little over a year ago. I had custom cabinets built around the units and it looks beautiful. Too bad I've had constant problems with the temperature on my fridge part. Three times I had to throw away all of the food in my fridge because the temp went up n my food got ruined. Finally a repair man said it's an internal freon problem n can't be fixed. This was going on for about 3 months! So finally after having a$3000 fridge that's been broke more than its worked it was being replaced only now the model changed so I have a fridge next to a freezer that don't match! The fridge was delivered on Thursday and guess what it doesn't work and is leaking freon onto my wood floors! You know what I was told after being passed back n forth to 3 different customer service people? That a service man has to come and try and fix my supposedly brand new fridge 3 times before they will give me a new one! I was delivered a broken fridge and u want to come fix it! Unacceptable! Guess I have to get lawyers involved because I cannot take such a poorly run company anymore!
Frigidaire
-
oven vent
The stove and oven work well so far; installed two months ago. I needed bisque color and options are very limited. The oven vent design is poor. The heat from vent blows in your face if your standing in front of appliance while the oven is on. Company states this is the way it is made and will not let customers speak to technical dept. I filed a review at frigidaires site but it isn't posted Model # FFGF3023LQ
Frigidaire
-
new gallery - refrigerator / ice maker is low end - works never
Purchased NEW Frigidaire appliances(ALL) in 2012 for kitchen remodel. The Gallery French door-ice maker works for 3 months at a time. The service people came 5-6 x the first 18 months. Then I gave up and ran a h20 line to the WHIRLPOOL refrig into the garage( the former kitchen ref. ) why did I switch?
The idea was to move ice front the garage to the kitchen via a Picher and that worked for 1 yr. too much h labor - but I did it. Then the ice maker head built up condensation too large to open ice drawer...

This fk'in thing is junk and I am now of th opinion to buy anther and ship this one FREIGHT COLLECT to the Frigidaire / Electrolux Corporate office to the ATTN of the CEO. anfd then redirect it to his wifes attention at their home ..

I do not believe it is my responsibility to replace on my dime... Electroluxx/ Frigidaire _ YOUSxxUCK
Frigidaire
-
ice maker
The tech came out 4 times to fix my ice maker. And it still not fix only had my frigidaire refrigerator 7 months and been having problem with the ice maker ever since. The tech was suppose to call me back but never did. They are the worst company to deal with. Very unprofessional. And the tech does not know how to fix it.
This review was chosen algorithmically as the most valued customer feedback.
On tuesday, may 12, 2015, I put a potato in the microwave, pressed the "potato" button on the automatic sensor, after a few minutes I smelled smoke, checked the microwave and the potato was on fire. The microwave was black inside, and no longer worked. My house was full of smoke. I am writing this complaint after reading several other complaints on the...
Read full review of Frigidaire
Frigidaire
-
non existent customer service
Called frigidaire customer service (Cs) department. After waiting on line for 10-20 minutes each call, I was finally transferred to a supervisor. This process took 1 hour and 40 minutes. Everytime I asked to speak to a supervisor, the person insisted on helping me. When I told them I wanted a supervisor because I had a complaint against an employee in their cs department, they would put me on "hold". What they really were doing was placing me back in the phone query from the very beginning. Waiting again for the same cs department. This didn't happen just once but 6 (Sis) separate times. 1:40 minutes wasting my time. I will never purchase a frigidaire product again. Horrible cs
This review was chosen algorithmically as the most valued customer feedback.
Purchased the above Frigidaire refrigerator December 2012. I noticed that there is at least 1 other complaint about this same model on this forum. The ice maker stopped dumping ice but continues to dispense water. Causing a flood of water out of the front of the refrigerator. I called a service technician and he informed me that this is a known problem with...
Read full review of Frigidaire
This review was chosen algorithmically as the most valued customer feedback.
I purchased a frigidaire washer, dryer, dishwasher, stove, (2) Fridge, and microwave. Six months after I purchased these items the dryer went out called service and they repaired it.Six months later the fridge stoped working giving a error code SY EF called they said it was out of twelve months service agrrement the following month my back two isles on the...
Read full review of Frigidaire
Frigidaire
-
replacement value
I purchased a Frigidaire microwave with extended warranty. They sent a technician out to check a problem with the door and promptly said they would send me the amount that I paid for it. Sounded good except that I still had 2 years left on the warranty and they said they had fulfilled their part of the contract and that I would have to purchase another extended warranty to cover the new unit when I buy it. When purchasing a warranty for 4 years it should be good for 4 years. If you have a warranty on a new car and you have a problem with it they don't cancel the remaining warranty. It is for the full warranty period.. You don't have to buy a new warranty for the car and neither should you for an appliance. Further more to purchase that same microwave it will cost me another $70 because of the price increase since I purchased the first one. Oh, and I'll have to install it myself and I'm still waiting for the voucher or check to arrive in the mail.
I pretty much expressed my view of my experience with Frigidaire's warranty policy. I think it was pretty clear and seems very logical to me and I'm sure to most people. I'll be glad to hear form you on this issue again.
Frigidaire
-
refrigerator
Bought a frigidaire 3 years ago, but after 14 months it died - had a leak and wouldn't stay cold. Would have been $800 to repair. Called Frigidaire and had to badger customer service into doing something. Out of one year warranty but shouldn't a product work for longer than 14 months?! Apparently they agreed because they gave me a rebate of a few hundred dollars towards the purchase of another unit, I bought one for $925. Bad mistake. 16 months later, I have ANOTHER fridge with a leak, and spoiled food. I called customer service...they can't have an authorized repair person here for two days. Bye Bye food. And they haven't even guaranteed to pay for the fix...they have to "see" what's what first. My repair guy (who is so great he didn't even charge me to take a look) says it's a leak and the part where it's leaking is aluminum and can't be fixed, only replaced. At least $300 for parts, more for labor. The fridge was only $925. Better just to buy another...uh, didn't I JUST GO THROUGH ALL OF THIS NOT EVEN 2 YEARS AGO! MY GOD! This company sucks. This is the shoddiest manufacturing and product I have ever had. I have another fridge that has worked for 20 years. This brand? No bueno. Horrible, horrible product. DON'T BUY IT!
Frigidaire
-
poor service n inefficient staff
I bought a 25ltr convection on 13th Jan. I was provided with a misprinted users manual that is completely a big mistake made by the company. We R just fed up with their service becoz even after complaining so...so...many times they have failed to provide a right manual n a proper demo. Every time I complained they only mislead. I'm not even provided with the grill rack. The dealer says to register the complaint in the customer care and customer care says to complaint to the dealer n now they have become silent. Irresponsible, misleading staff and service. I have no trust left for this company.
Frigidaire
-
I will never buy another thing from frigidaire
Purchased Frigidaire Gallery Refrigerator, double wall oven, and dishwasher thinking I was getting a higher end product. I was completely wrong. We have had every appliance worked on since purchasing. Oven heating unit went out, circuit board in dishwasher went out, and the refrigerator has had more problems than I can even go into but have replaced coil, circuit board, and icemaker worked on at least 4 times. We have replaced everything needed and refuse to put any more money into these POS appliances. The refrigerator/ freezer icemaker leaking all over my hardwood floors and have buckled even before I could get the water turned off. The customer service has been absolutely the worst. I will NEVER purchase another product of theirs and just want everyone to think twice before purchasing anything from Frigidaire/ Electrolux! Money Down the drain. Consumer BEWARE! Awful decision!
This review was chosen algorithmically as the most valued customer feedback.
We have a beachhouse in the Phils, we bought an Electrolux fridge in April 14, 2014 and went back to Australia the next few days. The fridge was off the whole time while we were away. When we went back on January 12, 2015, it was making a very loud noise and not cooling/freezing at all. It was under warranty and they sent a technician in. When the...
Read full review of Frigidaire
This review was chosen algorithmically as the most valued customer feedback.
Purchased a home in 2011 that had new appliances included with the sale price - still had packaging on the appliances - had a fire in the oven as the heating coil is defective and was cracked in a number of places - very brittle. Customer Service Reps are useless as they claim that they need the purchase receipt as I could have gotten this anywhere -...
Read full review of Frigidaire
Frigidaire
-
oven blew up
We purchased a gas range November 28 It was plugged in December 19 and both ignitors shorted out. NEVER Again will I deal with Leons. We didn't receive a call back for 3 days from Electrolux. Leons was unable to help and Durhams' finest also took days to return phone calls. Long and short of it is the oven is still not repaired.
No Christmas dinner and still waiting to cook the turkey. I will tell everyone I know not to go to Leons
The complaint has been investigated and resolved to the customer's satisfaction.
Frigidaire
-
dryer could house on fire, electrolux won't do anything!
I owned an electrolux dryer which caught fire and damaged the home I was renting. Electrolux has given a vague excuse on why not to accept claim on September 18th, 2014 my home was caught on fire by an electrolux dryer. I was able to get myself and the 3 kids out of the home safely. The home as a whole is still intact but much of what we owned was damaged due to the fire or the heavy smoke damage. I was forced to keep my family of 5 in a hotel for one of the weeks that we were homeless, and the other week I spent on the couches of friends/family while I searched for a place for us to live. I contacted Electrolux and started a claim with them as I did not have renters insurance at the time and they came out and did an evaluation of the damages/incident. I received no answer from anyone at the company for 2 weeks, and in fact called and left voice mails for their representatives to no avail. Last Friday on October 24th I emailed Gregory Hoff whom is the VP of Risk Management explaining the situation and the treatment I have received from the company. A representative of his called me on Saturday to tell me that they would not be paying out for the claim, but could not tell me what caused the fire only that "it was not something they would cover". An independent investigator, fire marshall, and fire department all determined that it was not the fault of lint build up, clogged vent hose or anything that was preventable and that it was indeeed an issue with the dryer. This particular dryer is also one that is part of the current class action suit against Electrolux for dryer fires, of which is going through settlement as I type this.
Resolved
The complaint has been investigated and resolved to the customer's satisfaction.
The complaint has been investigated and resolved to the customer's satisfaction.
Frigidaire
-
double oven will not heat after cleaning process
I used the self cleaning process on my oven and it would not heat. I had it repaired under warranty. Now I cleaned it again..and once again it will not heat. I called the repair service and they now tell me that everytime I use the self cleaning process I will have to have it repaired. The cost will be in excess of $300.00
Is there a class action suit for these defective appliances?
Resolved
The complaint has been investigated and resolved to the customer's satisfaction.
The complaint has been investigated and resolved to the customer's satisfaction.
This review was chosen algorithmically as the most valued customer feedback.
Has anyone had their Electrolux oven fixed after it showed a F15 code. My oven has been rebuilt 2 times, and I still get the F15 code making the oven inoperable. I feel like this is a problem that cannot be solved. And as any of you out their with Electrolux products know, the company is no help. They just give you the run around.
Read full review of Frigidaire
We are here to help
16 years' experience in successful complaint resolution
Each complaint is handled individually by highly qualified experts
Honest and unbiased reviews
Last but not least, all our services are absolutely free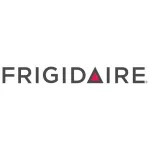 Frigidaire contacts