Express Scripts complaints
127
Express Scripts
-
Dexilant
Express Scripts has refused to fill my prescription saying the drug isn't covered in their plan. The problem is I have a long history of gastrointestinal issues and have been diagnosed with Barrets Esophagus. I've tried every medicine available and nothing helps like Dexilant. Originally I was given authorization to use it but had surgery to repair a hiatal hernia and the doctor told me I would no longer need to use any PPIs so I came off of the drug. Two years later when I was diagnosed with the Barrets I was told I need to be on PPI medication for good because Barrets can lead to cancer. Now Express Scripts doesn't want to approve it. Currently still waiting for an exception for over 30 days after my doctor wrote a letter explaining my need for the medication due to my extensive 10 + year history of using alternative drugs with no effect.
Desired outcome: Dexilant exception to be approved
Express Scripts
-
Prescription Services
On a regular, ongoing basis Express Scripts has failed to accept nor fill my prescriptions, causing me to be without on many occasions. Their representatives and system refuse to accept my prescription information from my doctors, and they fail to contact my doctors to get the "special" authorization that ONLY they, not any other pharmacy, require. Any other pharmacy can fill the script no issues, but Express Scripts can't. If I wasn't forced to use them, I would have stopped a long time ago.
Desired outcome: Start actually accepting scripts to fill them
Express Scripts
-
Pharmacy
My child has cystic fibrosis. Her medications keep her alive and give her quality of life. The amount of incompetent, uncaring people that work for Express Scripts is astounding. My daughter is on many specialty meds and we're FORCED to use Express Scripts. Express scripts has not shipped a prescription that they have had for several weeks and she's now out of her medication. A medication that can NOT be interrupted. How absolutely appalling is this?! Unacceptable
Desired outcome: My daughters prescriptions to be handled appropriately and in a timely manner
Express Scripts
-
Failure to Deliver Precription
On August 30, 2021 I received an email from ExpressScripts that they were processing 3 of my prescriptions. On September 17, I received 2 of those prescriptions. When I called to ask why I had not received the third prescription I as told that there was no active third prescription. I advised the person on the line that I had an email from ExpressScripts listing all three active prescriptions. I was advised that they could not locate that email and that only two of the prescriptions were active. I advised them that it was fine if they needed to reach out to my doctor to confirm the third prescription, though it seemed ridiculous. When asked what shipping method I wanted I advised that I thought they should send it same day delivery for free, as this is a medication that causes serious withdrawals. I was basically told they couldn't do that. I felt that there was absolutely no responsibility taken for this mess up and whenever I tried to ask questions about what happened to the third prescription I was never given a clear answer. This was the absolute worst customer service experience I've ever had. At this point I'd rather pay full price for my prescriptions then use ExpressScripts through my insurance.
Prescription #: [protected]
Invoice #: [protected]
Desired outcome: That my prescription be overnighted for free.
Express Scripts
-
Medication refills
I ask that my prescriptions be put on profile and not fill it before it is due. My Doctors have asked you the same by writing it on the prescription. As a result I end up with to much medication at on time .
If my doctors change my meds I'm left with medication I am unable to use and my money is waisted. I can't get a refund. Why don't your company put med's on profile ? What can I do to have my request possible ?
Express Scripts
-
Billing on FSA card charges without appropriate receipts
My names is Jose Hernandez and my Anthem Blue FSA card provider alerted me that due to several submittals of billing without appropriate receipts submitted by Express Scripts they were locking my card. I have called Express Scripts customer care several times to explain the issue and to request appropriate receipts and all they send me is itemized billing for whole year of 2021. Example - one charge is for$119 in March 21, 2021 but when I look at the itemized billing that I was provided, I can't find a receipt for $119 even when I try to add charges close to that date.
Desired outcome: Provide appropriate receipts to submit to Anthem Blue FSA card for unlocking card
Express Scripts
-
Prescription for Lorazepam
I absolutely hate this company! I am on Lorazepam, which I have filled by a local retail pharmacy. Recently, my doctor sent a new prescription by mistake to Express Scripts (which I have asked be removed from my file). I needed my prescription July 2. Express Scripts received the new prescription June 29th and said it would be delivered by July 3rd. However, when I tracked the shipment I found out I would not get it until July 9th! They use DHL and as a cop out they say they have no control over when deliveries will arrive. Lorazepam is a benzodiazepine and if you stop taking it abruptly you can have a seizure. If I end up having a seizure, I will take legal action against this company. People need their medications! How can they be so grossly incompetent, yet still remain in business.
Express Scripts
-
medications not delivered
my medication was sent to the wrong address back on may 27th still have not received was told must wait 30 days for lost medicine when the dhl tracking shows was sent back to them i have severe health problems and now am out of medicine for had emergency refills done once at the price for 5 days worth that i usually pay for a months supply have called and talked to them a half dozen times each time they act like its the first time i've talked to them worst service from any business i have ever gotten in my 62 years on this earth i just need my medicine not asking for anything free
Express Scripts
-
Unable to get medication with prescription from doctor.
A few days ago my doctor tried to get me medication to fix a problem with me being constipated. The doctors office was told (Express Scripts) I would have to have this problem for 3 months (Express Scripts) before I could receive medication (Linzess). I called Express Scripts myself after talking to Alex who I explained I had major surgery on 12 April 2021. And told him all the over the counter medication I have tried with little on help. Alex talked to Authorizing Section. He came back and told me to have doctors office to call [protected], and tell then the same and should not be a problem. Doctors office called the above number and Jeff told doctors office I would receive medication only after I was constipated for 3 months. Does any one with 1/2 a brain understand this? So I guess the next step is go to ER.
Desired outcome: I need the medication (Linzess), now not in 3 months.
Express Scripts
-
Cosentyx
In November I received notice that Cosentyx was no longer going to be covered by Express Scripts. I immediately contacted by prescribing physician. They contacted Express Scripts and were told that since there was a prior authorization on file that was good until 11/2021, that the medication would be covered until that time, and no action was needed to prescribe a different medication or additional steps needed by the prescribing doctor. I have a copy of the letter sent to my Doctor, informing them that coverage would be provided until 11/2021. I tried refilling the prescription on February 4, and have received nothing but a run around. They are saying it is not covered, a different PA is needed and they keep canceling the order. I called and was on the phone with different reps for 1 hour and 20 minutes on February 15 to try and get a resolution and clear action steps that needed to be taken to get this resolved. I still have no direction and their attempt to communicate any status of this has not happened.
Desired outcome: Resolution to my issue
This review was chosen algorithmically as the most valued customer feedback.
I have not got my meds in a timely matter, since they switched to dhl express scripts. I really dont what to do!!! My last four refills just sit somewhere after dhl gets them. If I don't get my meds my eyes get irritated and I risk getting infected. I call express scripts and they tell me to call the usps. That does not work
Read full review of Express Scripts
Express Scripts
-
Prescription
My husband had his regular diabetes check with our Dr, Wednesday, January 20 2021. Labs were done and the Dr put in a prescription for Jardiance, with Express Scripts. This medication is not available for him at the local Dyess AFB, pharmacy, where he gets other proscriptions filled. On Thursday, January 21, the Dr calls at 8:00 a.m. and informs my husband that his blood tests show, that he will be over medicating, if he continues the Jardiance, so he's to stop taking this medication. After speaking with the Dr, my husband called Express Scripts and lets them know that he doesn't want the prescription for the Jardiance sent to him. The representative says that the prescription had not been processed yet and that she will put in his request, not to fill the prescription.Monday afternoon, January 25, the prescription from Express Scripts is delivered with the mail. Tuesday morning, January 26, my husband calls Express Scripts and asks why the prescription was sent. This representative, tells him that it was mailed early, Thursday, January 21. She told my husband, that his Dr had to be the one, to let them know that the prescription shouldn't have been sent to my husband. She says that she doesn't know what the representative that my husband spoke with, on Thursday, January 21, told him and that he will still be charged $29, for the Jardiance that he was told would not be sent and that he can no longer take. Very rude to insinuate that my husband is lying, and very rude not to do anything to fix this problem. Why would one tell him that the prescription would not be sent and another says it was mailed out, early, the very same morning, that he was told that it had not been processed. Ironically, neither my husband, nor I, have ever had a prescription, filled and delivered in less than a week. The normal expected time for delivery of our prescriptions, a has been around 10 days.
Desired outcome: The representatives at Express Scripts should keep better records and do as they say. They should have better training for customer service. Also, my husband should not be held responsible for paying $29, because of their mistakes
This review was chosen algorithmically as the most valued customer feedback.
Let me start off with I hate express-scripts. I am a veteran of the Air Force (retired) and was a medic when I serviced. My complaint is that I have to take Amitiza 24 mcg every day and it needs a prior authorization which I did not know this because I had this script wrote for me in Oct 2020 with refills and it got approved. When I went to have it refill I...
Read full review of Express Scripts
Express Scripts
-
Medicare part d medicare drug coverage
Patricia L Stevens
DOB 6-25-48
ID # MOO996933281

The formulary list Losartan as a covered drug with limits on qty. I take 2 per day at 50mg. They continue to harass my doctor for an exception as to why it can't be 100 mg once a day. (90 pills for 90 days instead od 180 pill for 90 days. Why should I have to break a pill to comply with how I am supposed to take it? I have written two letters to their Medicare Review Dept per their instruction and also faxed them to the number they provided. They now claim never having received them.. It's a lie. Can you help me.
The complaint has been investigated and resolved to the customer's satisfaction.
Express Scripts has left an official reply on this complaint.
Express Scripts
-
Cosentyx
For many months, we've been trying to get cosentyx delivered to the pharmacy here in nampa, idaho without any avail. I have been calling everyday for ten weeks to get this medication delivered to the dermatology in nampa, idaho. I need this medication badly; for I am breaking out all over my body. Your people have not been very helpful; they are full of lies. Each time I call, I get a different message of deliverance day. They tell me they have to evaluate the situation and set a new shipping date. In other words, it never gets to the dermatology in nampa. I need this medication as soon as possible to take control over my outbreak. This is inge boyette at [protected]@hotmail.com.
Resolved
The complaint has been investigated and resolved to the customer's satisfaction.
This review was chosen algorithmically as the most valued customer feedback.
Express Scripts has business deal with hospital (at least the one I use). so all the prescriptions went direct to this company. After Dr visited, I got a call to confirm the prescriptions and mailing. Luckily I asked how much? Price was about 2-3 times more than the pharmacy that I normally used. I had to call to my dr office office to make sure they never...
Read full review of Express Scripts
This review was chosen algorithmically as the most valued customer feedback.
On november 15 I put in for refills on two medications It is now december 11th and they have not arrived They claim my address is undesirable even though I get usps every day and they them selves have delivered me several orders in the past I am currently on my 24th call to the company I have had 6 promises of shipment and they have never shipped These...
Read full review of Express Scripts
Express Scripts
-
epi pens delivered warm, twice
About two weeks ago my daughters epi pen refills arrived at my house, warm and in a bag that had various tears, and the boxes were crushed and the pens were loose in the bag. I called customer service and they psyched me on to a pharmacist who said that even if they were left in the truck for a few days they would be fine. But because of the damages they would send replacements. When I asked if they could just put them in a cardboard box like they used to, she said no. I mentioned that the last time they were shipped to us they came in a box with a small ice pack. She insisted they never did that in the years she had been with the company.So today I get the replacements and they are very warm to the touch and the boxes are once again damaged. It's annoying to be told that something that was done less than a year ago was not something that ever happened, and then to have heat sensetive medication delivered warm. I don't really trust that t medicine is safe, especially since she tried to gaslight me about the last delivery we had. If I had another choice of pharmacy I would take it, but if I don't use mail order I don't get a discount through my insurance.
Express Scripts
-
unauthorized usage of my debit card
Today I noticed that Express Scripts ran my debit card for $120.00 authorization for a prescription. Apparently, according to the customer service representative, my doctor sent a prescription, TODAY, to Express Scripts. This is not true because my doctor would contact me prior to submitting a refill due to the glucose testing that needs to take place every 90 days. So here is the first untruth. Then the customer service agent advised me that Express Scripts did not run my card for $120.00 for the refill, although the refill cost $120.00 and my bank confirmed that yes today the company ran my card for an authorization. She advised me that she confirmed with her supervisor that Express Scripts did not run my card. So this blatant lie went on for about 10 minutes with her stating that there is no authorization when I was sitting here looking at the transaction and had spoken with my bank who confirmed that it was not a miss billing and yes Express Scripts charged my card, without my authorization. I advised her to remove my card number from their billing system as I never confirmed automatic billing. Every prescription I receive I get a call from them and they request my billing information. She stated that my account did not show auto-billing. So with that statement she confirmed the transaction was unauthorized because the only way an account can be charged is with auto-billing or by speaking with me in advance.
This review was chosen algorithmically as the most valued customer feedback.
I instantly could tell that my thyroid med wasn't working. Hair started falling out. I looked at pill bottle said generic. Called they said they were making synthoid now and this was their generic version. They told me this twice. Third time I called they said that was not true. So they were giving me wrong med and lying about it. This has caused my health to deteriorate. Hopefully it will improve when the correct med arrives.
Read full review of Express Scripts
We are here to help
16 years' experience in successful complaint resolution
Each complaint is handled individually by highly qualified experts
Honest and unbiased reviews
Last but not least, all our services are absolutely free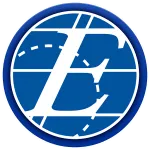 Express Scripts contacts
Express Scripts representative
ExpressRxHelp