Expedia
-
Unable to use our credit
My husband and I have flight credits towards DELTA airlines with Expedia. I always book my own travel and went to our coupons to search flight and use them for an upcoming wedding trip. The credit was not applied to our purchase. Online offers a customer's service number to help use the credit, figuring we would just get it applied back to our card. Instead, the service team tells us we cannot use them because we didnt call them to book! And then they said they could reschedule our flights to apply the credit, but the tickets they offered doubled in price! We get passed down to 4 different reps to get NO WHERE. EXPEDIA HAS STOLEN OUR MONEY - $260.29 each. With no way of using our credit towards booking, and they cannot help with the current booking, and only be able to "help" by rescheduling our flights completely with double increase in pricing... That is ROBBERY. WE WANT OUR $$ BACK!
Desired outcome: We want our money back on the card we purchase the flight with.
Expedia
-
Refund not honored after cancellation within hours
Booked a flights on United to Houston from NY. After booking I realized I have airline credits from United. Called Expedia customer service to apply the credits. Expedia Customer service informed me they could not apply the credits I will have to book directly with the airline. I called the airline and re-booked the flights directly by United the representative said they will cancel my flights with expedia. This happened within hours of my initial booking with Expedia. I checked my trips and saw that the trip was cancelled. 2 days later I see airline credits issued instead of a refund. Called Expedia representative and was told I could not receive a refund because I did not request a refund the airline cancelled the reservation not me.
Desired outcome: Please Refund
This review was chosen algorithmically as the most valued customer feedback.
We are 2 families (4 adults and 4 children) that booked a trip to Thailand in late October 2021. Expedia rates for Air Canada roundtrip and hotel package from Toronto to Phuket, Thailand departing June 20, 2022 for 19 days. The price was so lucrative and we booked it. Itinerary 72178497790672 Itinerary 72178498119497 Original flights were departing...
Read full review of Expedia
Expedia
-
Not refunding a payment taken out of our account when they said it had been cancelled.
I made a booking at a Days Inn on line. I then wanted to change the booking to another hotel, I could not do this so started a "chat" The operative said she had to cancel one and make the new one.

She then phoned me to sort out the payment details, while I was on the phone I double checked that she could cancel the first booking and make the second. She confirmed that everything had been done and was sending me a cancelation booking email and the confirmation of the new booking.

I printed out the new booking and thought nothing more of it. To hold the booking and pay at the hotel a card number was given and they said we could pay on arrival.

On my return two days later and checking the bank account I found that the first hotel had taken the money out of my account.

Contact was made with Expedia straight away. They said that it would be looked into and it would take 72 hrs.

While on a "chat" with them they tried to contact the hotel via phone but no reply. They tried several times no reply. Apparently there was a problem with their phone line.

I was also told that this would go to the cooperate team for an investigation and the phone calls would be listen to to verify my claim.

After 4 days I called back via "chat". Still waiting to hear from the hotel.

Email sent on the day after my first complaint, no reply.

In all I have now telephoned them been in touch with them 10 times each time I have been told that it will be escalated each time I have to go through the whole story again, each time I am told they will call the hotel, each time i say it is not the fault of the hotel but your operative who did not cancel the booking as asked.

Each time I am told that someone will call me back and now here I am a month later and still no refund.

I am normally on the phone for 45 mins min. I have to insist to speak to a supervisor, It has cost me some much time and money and still nothing has been resolved.

To me it is simple their agent did not cancel a booking as requested and now I am the one who is left with the missing money. Also cost of so many telephone calls and frustration.
Desired outcome: To be refund the initial cost and some compensation not a token.
Expedia
-
Vrbo
I have been trying to rebook a reservation since January. The homeowner is not being cooperative after she would not refund the money back in 2020 when covid first hit. She opted to let us use it as a credit for a future booking. The property is owned by Ann and Gary Yu. I have been dealing with Ann. She would not let us book on the dates we asked for even though they were available on the vrbo website. I tried to explain to her that some of our jobs will not allow us to go on vacation at certain times of the year. She refuses to give us our money back and vrbo will not do anything but contact the homeowner, who is not even responding. I am not sure why vrbo think it is okay to treat customers this way. This is very unprofessional and certainly not good business. I no longer trust Ann Yu and am beginning to feel the same way about vrbo since no one there will help either. I am writing you because you are the parent company and hope that someone can help us.
Desired outcome: I would like a credit so we can rent from someone else.
Expedia
-
Refund for flight canceled by the airlines itself.
I had my flight on 9th of march from TAMPA, Florida. But my flight was canceled by airline itself and since i had to get the refund initiated from the agent (that is expedia) they said the refund was initiated on 10th of march and after 2 months and 8 days i still have not received the refund and i have called like more than 12 times but they answer the same every time. I have no idea who to contact now. When i try to contact the airlines they ask me to contact the agent. My itinerary number is (Expedia itinerary: 72246860460066)
Desired outcome: Need my refund as soon as possible
This review was chosen algorithmically as the most valued customer feedback.
I booked a rental car and paid for it before my trip but when I arrived at Martinique A. Cesar Airport, there was no car or no one waiting for me. I called the number that Expedia provided me but no one answered. I had to take a taxi to my hotel. The next day I tried to call the car rental company again but the lady who answered my call couldn't even speak...
Read full review of Expedia
Expedia
-
Refund not given even though hotel rooms not available
I reserved three rooms at Quality Inn in Hudsonville, Michigan (Itinerary numbers: 72240570881427 and 72240575127486). I knew i was going to be in after midnight and I called the Hotel to discuss this. The receptionist assured me this would not be a problem since the room was already paid for by Expedia and she would make a note at the desk that I will be in late. I got to the hotel at 12:35 and was told that the reservation was cancelled after midnight and that all three rooms have been sold. (Really? 3 rooms reserved in a half hour time after midnight?). Expedia won't give me a refund because the hotel won't agree. When I persisted at asking the hotel who was the receptionist on duty at the time I called (Thur morning May 12) was told to get off the premises of the hotel. Then they threatened to call the cops if I didn't leave. This is not my fault. Obviously the hotel is not going to agree to give the refund to Expedia when they are clearly in the wrong. My contract was made through Expedia, however, and I need Expedia to give me a refund for the three rooms ($641.96 and $292.68 or a total of $934.64). Thank you!
Desired outcome: I need Expedia to give me a refund for the three rooms ($641.96 and $292.68 or a total of $934.64)
Expedia
-
rip off
I need to contact Vrbo who I understand you took over in 2015. I have been accused of damage in one of their cottages and will be defrauded of £150 in the next few days. I cannot make any sense of their web site and this is a matter of urgency. I did not even use the table I am accused of breaking so most certainly do not owe anything.

I do not want to take it further but most certainly will if need be. I have rented other cottages from other people and have never been ripped off by any other owners.

My contact is [email protected] Please assist me in this before the money is taken

Thank you

Mrs H.M Doyle
Desired outcome: I would appreciate a response please.
Expedia
-
Expedia Reservation 72232703854210
What a circus show it has been trying to cancel this booking - refund the 3 x flights and have the baggage credited to Aegean Airlines Booking Reference MAR48M under passenger Christine Kiparoglou. Expedia has sent me around in circles for weeks - WEEKS. I made many phone calls early on, only to receive conflicting information from Aegean Airlines and Expedia. Phone call to Expedia on 14 April with Jennifer, 24 April with Raven, and numerous emails after, plus 3 phone calls today, the 3rd one being 1 hour and 15 minutes long. I am seeking a FULL refund, not a partial one (59.07EUR per passenger, not 31.99EUR per passenger), and the baggage purchased to be added to Aegean Airlines Booking Reference MAR48M under passenger Christine Kiparoglou. I at the very least deserve this after what I have been put through to get this issue resolved. I have also raised a Complaint Case #114217239 while on my phone call this afternoon. I am more than happy to discuss this on +46 (0) 706 151 908.
Desired outcome: A FULL refund, not a partial one (59.07EUR per passenger, not 31.99EUR per passenger), and the baggage purchased to be added to Aegean Airlines Booking Reference MAR48M under passenger Christine Kiparoglou.
Expedia
-
Expedia
My family booked booked flights to Bermuda through Expedia during the pandemic. My father passed away during the height of the pandemic, so we couldn't immediately take him home to his birthplace to be laid to rest. However, once we were able to make a plan for this purpose, my brother bought plane tickets for his family on Expedia. He purchased what he thought was "covid insurance" on the initial tickets to protect them financially from any issues that may arise during these uncertain times. However, they lost out on several hundred dollars from that, as it did not even cover Expedia's own cancellations/ flight changes. Then when we decided to cancel the flights due to the Canadian government's recommendations due to Omicron's rise, credits were offered for flights. But we have now learned in trying to rebook flights to take our father home to be laid to rest, that the credits they were issued are so limited, they can not even be used for it's intended purpose, which will mean my brother will have to forfeit over $2000. The credits can only be used on the exact airline, going with the exact layovers, to the exact destination. It is even further complicated by the fact that these factors that now have to be exactly matched, are not even things my family chose. These were Expedia's cancellations of their initial booking & their rebookings on other flights, & were not done by the customer. Expedia has taken advantage of these paying customers; first with purchased covid insurance that was forfeited by the company's own cancellation process, and now by having ridiculous limits placed on time, destination of flight layovers & partnering airlines, making the credits basically impossible to use.

Their choice now is to either not attend our own father's service, or forfeit their initial purchase & repurchase - which would be financially crippling to their family.

I feel that people should be warned - as this is predatory to people in general, and then especially in a family's time of grief to put this level of undue hardship on them. The expiry dates were one thing, but having to book the exact flights during a specified time period is impossible. It is not for a vacation that can be taken anytime, it is for a funeral!
Desired outcome: No restraints put on the flight credits.
Expedia
-
Hotel Reservation
On April 11th 2022, I made reservations at the Best Western Plus Ruston Hotel using Expedia. My itinerary number was 72284336244067, check-in was for May 11th, and check out on May 12th. On May 11th I called the hotel for confirmation about my booking. On May 11th, after calling the hotel, I was informed there was no confirmation, reservation, or itinerary number under my last name, phone number, email, or anything else. I then contacted Expedia to advise. After 4 hours of trying to resolve the issue, the relocation team set my family and me up at a different hotel name Hampton Inn Ruston reservation number 72302735478628 at 5:58pm central time. Because supposedly, there was one room left, I made payment using my Visa credit card ending with 9576 with Expedia immediately. Upon arriving, at 3:30 am the hotel advised they were completely booked and had no rooms available. They advised that Expedia did not notify that they had already collected payment from me and matter of fact in the notes had entered to "collect payment". Once again now at 4 am we called Expedia again and waited and waited and waited while Expedia tried to find another hotel. While I'm holding for Expedia to find a hotel for us, my husband eventually found something on our own. I am simply asking for a refund that was charged to my credit card of $149.91 for services not rendered. I have gone through customer service, relocation, and supervisors and am having problems with them processing my refund. The latest problem is they will refund the credit card that ends with 9628 which is an Expedia virtual credit card and not mine. I informed the supervisor that I do not have a credit card that ends with 9628 and that is not the credit card number that I gave to the relocation team. He acted as though that had to be the credit card that was given because otherwise how would they had gotten the card information. It took the hotel to call me to say that the supervisor was not being truthful and that he knew the card is an Expedia virtual credit card. I was also advised that Expedia would NEVER send over the customer's actual credit card information, and this is the reason why Expedia uses a virtual card. But to be called a liar by the supervisor is disrespectful and unprofessional. For him to act as though he knew nothing of Expedia practices to use a virtual credit card for their transactions is appalling. For the last three days, I have literally been on the phone each day for over five hours either trying to get either a room or receive a refund. I would like my money back on the actual card that was charged which ends with 9576.
Desired outcome: I would like my money back on the actual card that was charged which ends with 9576.
Expedia
-
Car Rental
I recently booked a Dollar car rental in Atlanta Ga. This was on 4/30/2022 for pickup at 3:30. Itin: 72292140001267

Everyone with reservations waited about 2 hours to get a car. No explanation was given. When I finally got the car, it had a bad bounce (like a tire out of balance) and loud roar from the rear end. It was difficult to even carry on a conversation while in the car. It was if they pulled the car out of the maintenance shop without being repaired.

This was a very unpleasant experience and would appreciate Expedia's assistance in working out some form of credit from either Dollar or Expedia.

Cathy Roop

[email protected]

817-905-7683
Desired outcome: A partial refund or credit voucher
Expedia
-
Priceless Car Rental Agency
Dear Expedia and Priceless Car Rental Vancouver: 10 May 2022

I am writing to share my poor rental experience at Priceless Car Rental and to explain how this business does not meet the quality we have come to expect from Expedia over our last 24 years of use and tens of thousands of dollars spent on flights and many dozens of car rentals from major companies.

Last week I made a 12-day reservation through Expedia.ca for a Nissan Altima offered by Priceless Car Rental for a reasonable rate (Reservation # 72299573390036). Today I worked with Harsham at Expedia's chat line to try to add days to the car rental period, however, the local Priceless office kept us on hold excessively long before referring us to the Vancouver airport Priceless office. They did not answer. Thus, I simply drove to their Vancouver rental facility where four young men were at work but not tending the phones. English was not their first language and there appeared to be some hesitation in dealing with phone negotiations. They said they let the reservations office in the US do that work and though they saw the Expedia and my calls come in, seemingly didn't answer.

Their "lot" has 8 rather well-used cars in a space shared with several other businesses well away from the airport.

I asked to add a day to my contract and even pay the full day rate and they dithered for a while, said they couldn't assure it was possible, then gave me the phone number in the US reservations (the same one that had referred me to them – 410-255-9100) and so I called that office from their shop to find reservations had closed 3 minutes earlier. They nodded that reservations were US based and closed at 5:00 PM. Maddening!

The shop attendants also observed that they could not waive the $200 cancellation fee AND that there would be a $20 per day fee for taking the car out of province (I needed to go to Alberta). This was nowhere to be seen in the advertisements and I now face an additional $240 hidden charge that none of the other majors (Hertz, Budget, etc.) charge.

My recommendation is that Expedia.ca not carry Priceless Car Rental as a client until their level of service, reservations, and interactions reach the level of the other rental agencies at the Vancouver Airport.

Additionally, I intend to take a version of this letter to my Public Medium Blog, the Vancouver Airport complaint line and the other car rental competitors so maybe other customers can avoid the difficulties I have encountered. It raises serious concerns about roadside service, car problems or accident resolution, especially if encountered out of town or province. They simply don't have the network to provide service other than locally. Maybe their appropriate market is a local inexpensive rental but this should be specified. They are in the same category at the Rent a Wreck company it seems.

Sincerely,

Lee Foote

Expedia.ca customer

[email protected]
Desired outcome: Trip cancellation without penalty. I don't want to do business with this company. I will go to another major agency.
Expedia
-
Service from Expedia following a cancelled flight
I was notified to contact expedia to rebook, after British Airways cancelled one of my flights. 51 minutes later I am still holding as my flight has not been changed yet. I don't know what your staff do when I'm put on hold. They must head to the bathroom or to the shop because this is ridiculous. I will never book with expedia again. Pure incompetence! Seemingly Im on to the Phillipines!
Desired outcome: Call me on 00-353-86-8060388. I only want to change a flight not take over the airline!!!
Expedia
-
Expedia Booking flight
I had a phone call with Stacy to try and book a flight with Delta. I had two flight credits to use and specifically asked them in the beginning if I could combine those two credits to use for a flight and she said yes. It came time to pay for a new flight and she said that she can't do that as I am only able to use one of the credits to cover the cost of the new flight. The price difference after the credit was $170.99 which I paid for. My remaining credit with Delta is $197.20 which would have covered the rest of that cost. I am extremely frustrated why I am unable to do this and the fact that she said I could at the beginning of call as that is why I asked the question of how it worked.
Desired outcome: Please just use the rest of my credit with Delta(197.20) to cover the $170.99 I just paid for the new flight
Expedia
-
flight Itenirary 72249297350856 ID 3WAVC4
I booked a round trip flight on Expedia in March. Flight was cancelled by British Airways April 27th. We are departing May 10th. The flight leg that was cancleded is going from Heathrow to Oslo on May 26th. After spending 4 hours on a call (which we recorded) it was determined escalation was necessary. We were promied a call back my management of Expedia. No one called us or emaild us. We called again and spent 3 more hours on the phone. Nothing was solved. After asking for management we were routed to India, even though we asked for Euro or US to help us.

Background: I have a medical condition and high risk pregnancy, and should not be flying more then absolutely necessary. I am also not able to fly red eye, or early morning flights. Doctors note is available if needed.

Our flight leg back of the roundtrip starts in Miami on 25th, and arrives in London 26th at 10:50 am. British airways has only 1 flight going 26th, which departs 7:30AM meaning that we obviously cant make that flight. We asked to be rebooked on another direct flilght same day or a refund of this last leg (London to Oslo) of the flight, so we can rebook a new flgiht through another carrier. Expedia refused.

Expedia offered:

1-To give a full refund of whole flight. If we accepted this, we would have to pay 3X more to rebook. This then obviously is not an option. Why would i pay 1000 or more USD to rebook a flight where the rebooking was necessary due to cancellation by airline.

2-That we pay out of pocket for a hotel, and stay until 27th. On the 27th they offered us a flight with a lay over of 14 hours via Helsinki. Why would i accept to stay overnight and pay for a hotel out of pocket and then take a 14 hour flight via Helsinki, when my original flight was a 2 hour direct flight and i didnt need to spend the night and pay for a hotel in London?

None of the options offered gave us a direct flight on the same day (May 26th, London-Oslo.) or comparable terms to what we booked originally.

Since no viable option was offered, and still no contact by management we want a FULL REFUND for flight as well as compensation for this hassle. We have decided to not fly anymore since rebooking is 4X more expensive now, and you destroyed our plans completely. PLease refund us, as well as offer compensation for our troubles and lost plans.

Yana Eganova and Ole Fischer
Desired outcome: FULL REFUND for flight as well as compensation for this hassle. We have decided to not fly anymore since rebooking is 4X more expensive now, and you destroyed our plans completely.
Expedia
-
Over Charged (Itinerary # 72299293346876)
Hi Expedia Team,

I have just purchased the above itinerary multi-city ticket. The price at price summary / check out was $2774.8, which was clearly stated in AU$. The purchase price however has come through at AU$3,174.80. This was not stated / shown anywhere on the booking site, nor had I agreed to any purchase price changes on submission of my payment.

The tickets were purchase at approximately 16:40 AEST for Dylan Preston and purchased with an international credit card Melissa J White.
Desired outcome: I would like this issue resolved immediately and the difference to be sent back to the card of purchase.
Expedia
-
1. Not able to understand agent. 2. Excessive charge for airfare when I have photo of airfare that was to be charged. Ripped Off.
Both my husband and I made reservations through Expedia for travel to Lisbon and back from Barcelona to Lisbon and back to Miami, business class. Total airfare was $4,672.70 for both tickets. Expedia Itinerary Number: 72106096256204. Due to testing positive for COVID my husband and I were not able to continue our trip through Spain. He came back when he tested negative and I came back a few days later. Somehow, I was charged $8,501.80 for a one-way fare from Lisbon to Miami. I have a copy of what Air Portugal was charging that day and it was not what I have been charged.
Desired outcome: I want a refund of the amount. Air Portugal was charging on April 18th $2,782.00 per person, which is still way more than we paid, but that was what they were charging at the time.
This review was chosen algorithmically as the most valued customer feedback.
I reserved a car in Puerto Vallarta to pick up at the airport on march 27, 2022. I went to pick up car, after having already paid for insurance and the rental. The agent told me that they required an additional $950 US dollars for insurance. I said no, forget it then. Then, this other guy (time share OPC) says, "I can get you a discount. For only $550...
Read full review of Expedia
We are here to help
16 years' experience in successful complaint resolution
Each complaint is handled individually by highly qualified experts
Honest and unbiased reviews
Last but not least, all our services are absolutely free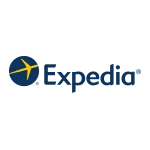 Expedia contacts