EuroDate.com complaints
29
Newest EuroDate.com reviews & complaints
Account sign up
This morning I tried to create a account with my own email address and said it was invailid. So I used me other email but I had trouble with my alternate email. So I tried again with my email and eurodate said email already in use and I have no recolation about it. So I contacted support team and all they did was give me a link. When I tried to get on every time the registration box keeps popping up in my face and I cant get out of it. The support team wont help like I requested
Unauthorized charges
Around June 21st 2923. The site said ut was for free. Lie. Then it was 10$ a month. Lie. $30 a month 99$ to usd Oo 16$ charges unauthorized to chat a with fake people who work for company.. as soon as u ask them to go to what's app they go nuts. This u a fraud

. T he customer service won't delete my profile they are useless. I want legal action taken to this website
Dating app false advertising
Euro date dating app is a fals advertising app. Ad says free browsing but you have to buy into credit system to talk, write, or video chat. Video chat only works for males not for me I'm female. Yet I still get charged video credits! That's not right. I have spent $2,000 in one month maybe more! I just want my money back! I'ma widow and I'm just going to stick to finding me a man in America.

Everyone iv so the man to call me they right away try to get me to stay on chatting. Today at 2:30am I rudely told someone I'm done with the games. They're not real people looking for love like me.

Thank you

Sandy R.
Desired outcome: I want all of my money back.
Is EuroDate.com legit?
EuroDate.com earns 38% level of Trustworthiness
SAFETY ALERT: Our evaluation of EuroDate.com found a legitimacy rating indicating a low level of trustworthiness at 38%.
EuroDate.com protects their ownership data, a common and legal practice. However, from our perspective, this lack of transparency can impede trust and accountability, which are essential for establishing a credible and respected business entity.
We have received reports that the website associated with EuroDate.com is selling fake products. If you are considering purchasing products from this website, it's important to do additional research, verify the website's legitimacy, and consider contacting the manufacturer to determine the authenticity of the products.
Complaints Board has received reports that the website may be a possible fraud. To protect yourself, consider using a different website. If you find that the website is indeed fraudulent, report them to us, to help protect other consumers.
We found that the website EuroDate.com is based in a high-risk country and appears to be selling well-known brands at unusually low prices. This could be a sign of potential fraud or counterfeit products.
We conducted a search on social media and found several negative reviews related to EuroDate.com. These reviews may indicate issues with the company's products, services, or customer support. It is important to thoroughly research the company and its offerings before making any purchases to avoid any potential risks.
However ComplaintsBoard has detected that:
We found clear and detailed contact information for EuroDate.com. The company provides a physical address, 2 phone numbers, and 2 emails, as well as 4 social media accounts. This demonstrates a commitment to customer service and transparency, which is a positive sign for building trust with customers.
The age of EuroDate.com's domain suggests that they have had sufficient time to establish a reputation as a reliable source of information and services. This can provide reassurance to potential customers seeking quality products or services.
Eurodate.com has a valid SSL certificate, while Scammers can obtain a valid SSL certificate by using fake information or by using a stolen or hijacked domain. In some cases, they may even use a certificate issued to another legitimate website.
Our scan shows EuroDate.com website is free from malware and phishing activities, which are types of online threats that can include viruses, worms, Trojan horses, ransomware, and other malicious code, as social engineering tactics used to trick users into sharing their personal information.
Eurodate.com has been deemed safe to visit, as it is protected by a cloud-based cybersecurity solution that uses the Domain Name System (DNS) to help protect networks from online threats.
EuroDate.com as a website that uses an external review system. While this can provide valuable feedback and insights, it's important to carefully evaluate the source of the reviews and take them with a grain of salt.
We looked up EuroDate.com and found that the website is receiving a high amount of traffic. This could be a sign of a popular and trustworthy website, but it is still important to exercise caution and verify the legitimacy of the site before sharing any personal or financial information
Our Conclusive Verdict: The company has a low level of trustworthiness. We advise being cautious when dealing with this company and to read reviews carefully, being mindful of any negative comments or concerns before engaging with the company.
So called online dating service
For the 1st time in my life, I decided to try online dating this year the beginning of March 2023 and my freaking badluck it had to be Eurodate I ended up with. Eurodate is a SCAM! SCAM! SCAM! Not one of the dozens of 'men' I spoke with wanted to speak privately, no email, no text, nothing! They only wanted to chat via Eurodate site, therefore I had no choice but to keep topping up if I want to continue to converse.

All the 'men' kept asking me the same questions over and over again despite my direct and succinct rsponse. They however, did not resposnse to anything I asked, they procrastinated and never fully answered my questions. This, I realize later, was to make the time pass while my credits were running down. The whole point of this fake site is for the unsuspecting idiot(s) to keep paying and paying and paying only to speak to a computer or their hired employees who pretends to be single men looking for a relationship. My one and true regret is that it took me $1500! to realized that this crap was a scam! Even though, I suspected something was off by the amounts of responses I was getting on a daily basis. Please people be smarter than I, listen to your gut if it is tells you and keep telling you that something is off, something just does not seem right. Listen to your gut, listen to your instincts! Cost of living is way too high, to be giving away our hard earn money to millionnaires, who only sit on their tush and collect from every ortifice.

Thank you
Desired outcome: Shut them down!!!
Their lack of disclosure about how they charge for their services
As many, I signed up to EuroDate, hoping to meet others who wish the same.

The main complaint about EuroDate is their lack of clear, concise and easy disclosure, as to how EuroDate will charge for chatting or sending messages to the people the customer is trying to communicate with.

The EuroDate model is designed to charge per message or per chat engagement or responses. Anyone who has been in other websites of this industry will reasonably think, the charge would be per month for the use of a platform to communicate with others. EuroDate takes advantage and literally fails to disclose CLEARLY how a customer messaging or chatting in their platform, will quickly use the so called "credits" bought. A customer may think, these "credits" are to be for monthly usage, when instead, are "charged" per message.

Another failure of EuroDate is NOT to disclose in clear BOLD, CAPITAL NOTICE, that once your so called "credits" are used, EuroDate will automatically will re-charge the customer's credit card to keep the conversation going, WITHOUT a warning if such re-charge will be approved by the customer.

It is clear EuroDate has intentionally designed their credit card charges and re-charges and billing, to automatically charge their customers, until they find out, EuroDate has billed high amounts of the so called "credits". In essence, the disclosures are well hidden to the public and consumer.
Desired outcome: It is my contention, the lack of clear, direct and simple disclosure of how EuroDate charges the public and its customers may be utter misrepresentation. Therefore, I request a full refund of $19.99 and $15.99.
I switched to J4Date.club
All these super model women have nothing to do but chat with me all day and night? What a bull crap! Since they all played stupid when asked to exchange contacts and to go to a free site, I figured out they were paid models and their job was to separate me from cash. I started using J4Date.club

on friend's advice (he met his wife there) and I could easily get quite a few women talk on phone, and show their faces on skype calls, so I know they are real. I'll continue there, cause this platform seems more credible. Eurodate is a well polished scam with multitudes of staff members who pretend to be interested in you. Very often they use photos of other people (paid models) and pretend to be these people. Just avoid this garbage!
Spending money to speak to bots
I began speaking to this man 3.5 months ago. After several things seemed inconsistent, I asked out if he was a real person or just employees. He assured me by sending live videos in real time. As the conversation progress I mentioned I would be visiting family in the same country. The individual made arrangement with me and then asked about certain gift items. I said yes I would, no intention to. 2 days before my arrival o was told he has a 2 weeks trip out of the country. The exact 2 weeks I would be visiting. When I confronted him he began to be abusive,saying he is sorry for me. I would like all my money I spent talking refunded
Desired outcome: All the money used to chat and for subscription to be returned or at least 50 percent
The exorbitant charge of dating sites
I agreed to pay $19.95, but they charged my bank automatically close to $600, and there is a big difference between 20 bucks and 600 dollars. I've been on other dating sites and they charge exorbitant fees and when you ask the girl for contact information they refuse to give it (after you spent a lot of money already). Sometimes I think they make money for getting you to spend money. Perhaps this isn't true, but I wouldn't be surprised. I think these type of sites are for the jetset people who don't mind spending $10,000 or more in the first few days of communicating. If you're just a person who wants to find a date then you'll spend hundreds of dollars just to get a date which never comes, or just never pans out; either way. With the amount of money I spent on dating sites I could have went to a stripper bar and got whatever I wanted. Why strip the guy who is honest of all their money and nothing to show for it for whatever reason in the end? Avoid video chat in eurodate, it will cost you hundreds of dollars in the end. Did you know they charge for all that communication that you do on eurodate? Every time you communicate you lose money. And not just that, you lose lots and lots of money, it's almost as if someone stole your account and was using it without you knowing; that's how bad the charges for communicating on eurodate is. I know people find real love on dating sites, but some dating sites just bilk you for all you have and in the end for whatever reason you don't have anything but lots of charges to your account.
FAKE company
Hello,

Eurodate is a fake dating site with the only purpose to drag money from women looking to find the real relationship.

They use fake non existing profiles of men keeping the photos of models and drag women into talking by charging £1 for each minute !

The man obviously refuse to take any contact number to further communicate by phone.

This is shame that this site still exists!
Euro dating
Very difficult to stop

sending me emails
Horrible scammers! The administration of the site is just as fraudulent as all their scammy profiles.
It's one of the lamest sites I've ever dealt with. I'm going back to J4Date

- the site I had used before all this Covid-19 disaster. Having spent Christmas alone (of course I haven't met any genuine woman on Eurodate) I was recalling how I used to spend holidays in Ukraine meeting beautiful girls. I really want to do it again, but now I'm focused on marriage and I'm going to act according to this mindset and desire. Sorry, I got side-tracked. The goal of my review is to let the readers know about uselessness and hoax of Eurodate. You can hardly meet a genuine woman there who would pursue a real relationship. There are plenty of bots. Plus some paid workers are employed and thrown in there for good measure. To cut it short, it's total garbage, not worth a cent!
Eurodates
Omg... Where do I begin..

Ladies please beware of eurodates... Sp I created a profile without paying.. Was spammed by lots of guys... Turns out everyone was an employee of the company (free member). What does this mean? Their job is to get us to purchase credits, text and email them on the site. They get a percentage of the profit... Never will they contact us on our personal instagram, twitter, faceboòk, email or text accounts. Even if we ask them to. They are not looking for love, they are in fact making money. To prove this I found a picture of a dirty diaper and uploaded to my profile. The spsm texts and emails continued from these fake suitors. Please avoid this site.
Desired outcome: this site does not offer women any chance of meeting an eligible man. 0% chance. therefore it is a scam. it should be prevented from operating...
unauthorized subscription and debiting
I signed up, but didn't subscribe, I then bought tokens to chat, but it was quite expensive. I cancelled my account. A few weeks later my account was debited, keep in mind I only used that site one day and never again.
they said it takes 10 days for a refund, and I'm still waiting no one responds to your messages. they just read your messages but you don't get a response, this app is quite expensive
Desired outcome: my money to be refunded with immediate effect
Erodate .comi
Unethical conduactI am complaining about your overcharging of me for multiple use of fees of $23.99 from at least septermber of 2021 to October of 2021 .My bank ttell me they have blocked at least 50 transactions and this site is know as fraudulent I find is very sad . I believe what is happening is the fee is paid and then it is multiplied .
I have reported this problem to the fraud team at the NAB that suggested i get back to you Please repay funds so I can cntinue
Desired outcome: whatever has been overcharged
Eurodate
It just got to be too expensive, the one guy I chatted with kept asking for gifts and they are not free, so I figure he has to be making money or some kind of perks, Everytime he gets a gift. So that told me I am not going to find my soulmate or anything else. I've read the reviews, I should have read them to begin with but didn't do that. I was sad that I had just broke up with someone, and that was taken advantage of.
Signing up
Hi there. I'm trying to sign up on the website and it needs me to confirm/activate my account via email. Problem is I'm not receiving any email from Eurodate, no matter how many times I try. Please assist me.

Email: [protected]@gmail.com
EuroDate.com
I signed up not even 3 hours ago and agreed to only 19.99 I called my bank after 15 pending transaction of 15.99 unauthorised funds. And like previous subscribers I 2 found out your scam in the first hour... algorithm answers...lol who do u think you are pulling a move like this..

The models you hire as a scam will now be taken to task with your company unless you refund me every cent and ensure you shut this down. This is a fraudulent operation . SCOTLAND YARD SHOULD BE MADE AWAY OF.
Desired outcome: full refund
SOL - payment issues - refund
I just have deleted my account from Eurodate.com with huge disappointment. I was using their services since October 2019 and spent a substantial amount of money (€2.99 + €19.99 + €20.99 (28.10.19) + €20.99 (4.11.19) + €20.99 (10.12.19) + €59.99 (20.2.20) + €59.99 (28.2.20). All these transactions can be seen on my bank account statement. In the beginning I used to purchase credit packages and unused credits were being possible to carry forward to the next month and so on, but now their policy says that you must renew your membership every month, for example, €59.99/150 credits. Their services are overpriced, money-oriented, and not satisfactory at all. Almost 16 months of experience and with keen observations now I understand that their users are not real people. In your search, you will never see someone from your town or country. They seem operators or fake people hired by God knows who. You will receive a lot of romantic letters, photos, and often videos by no means, and in order to unlock them, you must pay a huge price. Do they really pay? The users would ask did you see or read them? I used to focus on a couple of members I was interested in and had the impression that let's get to know each other in the messages and one day you would decide to meet up in real life. It was going perfect until I used to ask to organize the first physical meeting after 9 months or 11 months, but members used to become silent, diversify, make excuses and sometimes avoid or ignore the conversations. Research has claimed that real people - humans - meet up in real life maximum within six months if they are involved in an online relationship. There are so many other issues, people fake their town, occupation, keep changing the cities they live in. They never justify in conversations, communications are inconsistent provided the pervious chat, you receive sometimes Russian message from English users. Member in Michigan (USA) is always online during the UK daytime and offline during the night. Members never shared any information about other popular and well-established social media accounts (like Facebook, Instagram, Twitter, LinkedIn, WhatsApp, or contact number, they must have at least one) so you can communicate outside this pricy application, however, they are romantically interested in you. All members are good looking models, professional, romantic, well-maintained physique and yet they are single and would remain single for me and everyone paying to the platform. In the US sometimes people's marriages do not survive for 16 months and here I'm still struggling to see my romantic interest in real life after 16 months of conversation. So my demand is can Eurodate give me at least one user's real identity so I could travel to their city or country and see that they really exist on Earth? If not then (regardless of their terms, conditions, or policies), they must refund all my money back to my account.
Online dating service
I signed up for this site about a month ago. Lat week I logged on and provided payment information to begin corresponding with people that had contact me. I agreed to a fee of $19.99. Shortly after logging on, I was prompted to "refill my account" which I attempted to do over and over because the charges were not being approved. I called customer service for the site and was told to change internet servers and credit cards, which I did. Again, it appeared that the charges were not going through, so I tried over and over to "refill". eventually I gave up after exchanging a few online messages and emails. Apparently, the charges were going through and I was charged 5 charges of $15.99 on my American Express, and 10 charges of $15.99 on my Chase Visa. I contacted both credit credit cards and was told to work it out with the company. Euro-date is a scam with robots that keep you online, while using up the credits and prompting you to "refill". I have canceled my subscription and would like a full and complete credit.
Misled on costs of service and false deduction of credits on account
Cost of services:

Basic Chat costs 1 сredit per minute;
Offline Message sending costs 1 credit per message (160 symbol limit);
Mobile App Message sending costs 1 credit per message (160 symbol limit);
Email costs 10 credits each

Above are some of the costs to participate in this site.

My credits were used while I was online with other online members as we were chatting in real time therefore both online... But when questioned where and how my credits had been used... I was informed I had used them offline. How? I was informed of this by an agent on live support and told after checking the chat logs showed I was chatting offline... Which is impossible. Each message used one credit when it should have been one credit per online minute.
I resigned I was not getting anywhere and clarifying with the agent that to chat online with a member they must display the green dot by their profile photo... Therefore I was happy I understood the one credit per online minute... And decided to purchase a further 20 credits, just to test a theory, as I wasn't convinced by the agents explanation.
I started an online live chat with a member and within the one conversation I had 11 credits taken from me for 5 messages within te one conversation... Possiblt over two minutes which still should only have equated to 7 credits.
I tried to explain this to th e agent once more but it was like talking to a brick wall... He was agreeing my credits had been used in an online chat but was not grasping that this shouldn't have happened.

The upshot of it is that the costing policy says one thing and the system does another... in the favour of the app... of course.

Feel totally frustrated and ripped off and very very disapointed.

Don't sign up
Frequently asked questions (FAQ) about EuroDate.com products and services
Collect Your Trust Badge
Be recognized for outstanding customer service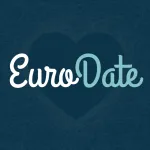 EuroDate.com

contacts
We are here to help
19 years' experience in successful complaint resolution
Each complaint is handled individually by highly qualified experts
Honest and unbiased reviews
Last but not least, all our services are absolutely free