Embassy Suites complaints
80
Newest Embassy Suites reviews & complaints
This review was chosen algorithmically as the most valued customer feedback.
Embassy suites Miami airport. This airport is extremely loud! Not only does it feel like the airplanes are taking off in your room, there is also a train that drives by that honks regularly. My children were exhausted, and couldn't even sleep because of the noise - it brought them to tears! The front staff is rude and incompetent. They make you feel like...
Read full review of Embassy Suites
Embassy suites paradise valley arizona by hilton
They try to charge me $250 for smoking in the room which I did notqs do. I went to leave and they ha $250 smoking charge I talked to Cameron the manager downstairs & and explain to him I had medical medical marijuana terminal with cancer and that's it just smells like pot I wasn't smoking it and took it off but then later I found out they put it back on and after I he give me a receipt already.when i call they zaid the maid found ashes on patio?250 one of the maid said without even asking me never mind they charged $10 to park when they have a huge parking lot nothing else out there
Desired outcome: Refund & comp two days for my time. I stayed 5 days nevee whnt out on patip i ha ve a dog.
This review was chosen algorithmically as the most valued customer feedback.
I was charged over $140.00 for a double suit. I was told I had yo pay $280.52 for early check-in. When I went to check in I found out it's no such thing and I needed to pay $41.00 for early checking when I arrived if they had a room available. I called from the hotel the lady answered the phone was rude and hotel staff checking me in was rude I just wanted...
Read full review of Embassy Suites
Is Embassy Suites legit?
Embassy Suites earns 91% level of Trustworthiness
SAFETY NOTICE: ComplaintsBoard has analyzed Embassy Suites and determined that it has perfect credibility and is completely trustworthy, with a legitimacy rating of 91%.
Our scan shows Embassy Suites website is free from malware and phishing activities, which are types of online threats that can include viruses, worms, Trojan horses, ransomware, and other malicious code, as social engineering tactics used to trick users into sharing their personal information.
Embassysuites.com you are considering visiting, which is associated with Embassy Suites, is very old. Longevity often suggests that a website has consistently provided valuable content, products, or services over the years and has maintained a stable user base and a sustained online presence. This could be an indication of a very positive reputation.
A trust mark has been identified for a embassysuites.com, but it is important to verify the trust mark and its source to ensure that it is legitimate. Ensure that the trust mark is genuine by clicking on it and verifying its authenticity through the issuing organization's website.
According to our analysis, Embassy Suites appears to be offering travel services on their website. While many travel companies are legitimate, it's important to be cautious and do your research before booking a trip to ensure that you are getting a good deal and not falling victim to a scam.
Several positive reviews for Embassy Suites have been found on various review sites. While this may be a good sign, it is important to approach these reviews with caution and consider the possibility of fake or biased reviews.
Embassy Suites website is deemed to be popular and indicating that it receives a high volume of traffic. It is important to be cautious when using a highly trafficked website, as it may be a target for cybercriminals looking to exploit vulnerabilities or steal personal information.
This website offers payment methods that provide the option for customers to get their money back, which could be a positive indicator of the company's commitment to customer satisfaction.
However ComplaintsBoard has detected that:
While Embassy Suites has a high level of trust, our investigation has revealed that the company's complaint resolution process is inadequate and ineffective. As a result, only 8% of 80 complaints are resolved. The support team may have poor customer service skills, lack of training, or not be well-equipped to handle customer complaints.
Embassy Suites protects their ownership data, a common and legal practice. However, from our perspective, this lack of transparency can impede trust and accountability, which are essential for establishing a credible and respected business entity.
Our Verdict: Embassy Suites is highly recommended company, but beware of poor customer service. Their 8% Resolve Complaints rating is a cause for concern. We advise using their services securely and reviewing complaints beforehand.
This review was chosen algorithmically as the most valued customer feedback.
Stayed at the Embassy for 2 nights March 12 & 13th. Sarasota, fl No room service...18 floors with 2 small elevators had to wait 20 miniutes and more. Then there were at least 15-20 people jammed in because of tired of waiting This hotel is a fire trap Resturant was on the 8th floor the problem had to take a elevator Meeting rooms were on the 9th same...
Read full review of Embassy Suites
Advanced purchase reservation
I am in the process of moving across country and a week before my movers were scheduled to arrive I booked a hotel in a different city/state each night for 5 nights until we reach our destination. I booked one night for Jan 5th check in and Jan 6th check out at Embassy Suites by Hilton St. Louis St. Charles. 3 out of the 5 hotels I booked for this trip are Hilton hotels. I get to move out day today and the movers let me know they are delayed by a day so now my trip across country is delayed by a day. I called all 5 hotels and this is the only hotel that refuses to help me, even the other Hilton hotels! I called 3 times and was on hold for about 1.5 hours getting transferred around to different people. The first person kept us on hold about 30 minutes saying she was working on it and then disconnected and never called back. The second person said that I could book another advanced purchase reservation for April or May then pay an additional $50 for to move my reservation for this hotel back by a day. I thought that sounded totally ridiculous, so I called back a third time and this time spoke to a supervisor that said there was nothing she could do to help me and said it was my fault I booked an advanced purchase reservation and that I should have paid more attention to the website. She also said I didn't have the option to book another advanced purchase reservation and pay the additional $50 since I wasn't within a 3 day window of my check in time. She continued to try and end the call as she said she couldn't help and no matter who I speak to they will tell me the same thing. I didn't even realize I had booked an advanced purchase reservation until I checked my credit card and saw that the transaction had already posted for $143.85. The website is misleading as I certainly had no idea what I was getting into. The only thing I thought I was booking was for the Hilton Honors rate. I have been part of Hilton Honors for years and never heard of advanced purchase until today. I wasn't even asking to cancel and get a refund. I was simply asking to change the date by one night! I even offered to pay the difference between the rate I booked and the new rate for that next night or to pay a fee to have the reservation modified. To top it off when I asked the supervisor who I could speak to to file a formal complaint she referred me to the website. The customer service was overwhelmingly rude and negative. Hilton obviously is only in it to get your money and they have no commitment to their guests. I will never, ever stay in another Hilton hotel the rest of my life. Now I'm out $143 and still have to book a hotel in that same city just one night later. It certainly won't be a Hilton hotel!
Desired outcome: Please refund
I'm complaining about a late check-in and other issues...
I made a reservation at the Embassy Suites in Sacramento for me, my wife, and 3 children. We arrived on 11/12/22 around 2:30 and did the pre-checkin thing, hoping our room was ready and to get an early check-in. This was after calling in the morning before traveling to Sacramento, and we were told our room might be ready early, but check-in time was 4 PM. Our room wasn't ready early, but they said they'd text us if it was available so we walked around the Capitol and waited for a text. The text never came, but that's okay, so we returned just a few minutes before 4 PM to check in. Our room — for which I had made reservations and paid for over a month prior — still wasn't ready. So, we waited in the lobby with 3 kids. And waited. And waited. And waited. I finally walked back up to the front desk and Cookie checked on our room around 5:10 PM. It was finally ready — we made our way up there and were inside by 5:20 PM.

Our purpose for traveling to Sacramento was for a concert. It got postponed, but I decided to take the family down from Redding (a w.5 hour drive), because I have stayed at Embassy Suites many times Ii the past and thought it would be fun.

I felt like Embassy Suites didn't care one bit about me or my family, our business, or even attempted to make us feel welcome. To top it off, we only had 3 towels in our room, the handheld shower didn't work, and the river view I specifically purchased was completely blocked by a tree.

The concert will be reached, but I don't think I want to stay at Embassy Suites when that happens, because I don't feel like my patronage is values or important to you.
Desired outcome: Refund, response, apology, or a credit of some sort.
This review was chosen algorithmically as the most valued customer feedback.
I was there on vacation and fell on a spill. I was totally surprised that no one checked on me the next day, we had to take ubers the rest of the time we were there because my back hurt too bad to walk very far. We did do an insident report and have a copy if you need me to email it to you. the room was in my friend's name Jody Giggy conf # [protected] From...
Read full review of Embassy Suites
room service
Hello: On July 07/22 my wife and I stayed at Embassy Suites Lynwood Washington. My family and I have stayed many times in the past and really enjoyed it. Briefly what happened to us was we ordered room service, After a normal amount of time it arrived, but with a thud at our door. When my wife opened the door there was no one to be seen. We brought the tray in, and it was a mess, the fries were cold to the touch. The drinks tasted weird. We only tried the drinks because they had covers on them. Now the restaurant is closed so I can't explain to them what happened. In the morning at check out I asked the person if I could use my 5 dollar voucher and she said you did not order food so you can't use it. I could see that she was busy so I left the voucher thinking she could apply it later after realizing her mistake. We are very disappointed, for one we were both very hungry, and for two we were lied to. Yet even after she said I did not order food the hotel put $46.00 on my credit card, and still did not take off the 5 dollar voucher. I believe I am not asking too much to be compensated for a meal we were afraid to eat because of safety reasons and generally ruining our stay. Thank you and Kind Regards Barry and Virginia McMaster
Desired outcome: Would like to be compensated I believe that is not asking too much in this situation. Thank you.
Hotel Embassy suites Anaheim North. Horrible
Hello,

This was the most horrible stay and experience I've ever had at a hotel. I specifically picked this hotel to have a special night with my daughter and because you advertised room service. I called at 6:30 to order and was told, "what? We don't have that!" Yet all over

Your website it has pictures of it.

I asked for a supervisor or manager and he said, "Oh, she went home sick and might be in tomorrow." Tall Indian man and he just laughed.

You advertise in room movies. You have nothing of the sort. I had to wait two hours for a working remote and when maintenance finally came he said, "Don't use the guide or Order button, we don't provide that service." You have the oldest standard channels. Yet it says you offer in room movies to order.

Again, another lie and false advertisement.

There was a lime on the floor in plain site clearly from a previous guest. My shower was filthy. Didn't even use it. The cabinet/closet smelled like mildew. It was nauseating.

I'm a writer for a very popular OC Newspaper and I intend to write an article this week about my experiences at your hotel. It was deplorable and I'm giving management a chance to make this right.

Regards,

Krista Johnson

Room 737.

Embassy suites Anaheim North

Checked in July 8 and out the 9th
Desired outcome: I want every penny of my money back including the 50.00 meal I had to go and get myself from your bar and wait an hour for and the food was horrible.
outdated, noisy and dirty
We stayed in the Embassy Suites in North Charleston, SC this past weekend

6-30 thru 7-4. this was probably the worst hotel I have ever stayed in. Mold in the bathtub, faucets leeking, loud, elevators take for ever--Nothing good about this hotel
Desired outcome: Really -I would like half of my money back as it certainly wasnt worthy of my hard earned dollars
This review was chosen algorithmically as the most valued customer feedback.
Hello, From June 10, 2022 - June 12, 2022 my family and I stayed at the Embassy Suites in Miami Florida by the Miami Airport in rooms 634 and 424. Each room was roughly $500 for the entire stay. Our stay was horrible. I am a Diamond member to Hilton, and several of our family members that attended our trip was as well. Upon arrival, we noticed the toilet...
Read full review of Embassy Suites
Ripped off at an embassy suites in Las Vegas, NV
On May 9th,2022, My wife and I went on a presentation with our autistic son at Embassy suites hotel on university blvd, for tripps plus, (who brag about having their presentations in the hotel for years by the way with a typed letter) I, a 65, elderly man, got pressured into buying a vacation discount club membership for $4698 with my credit card, that night, we found hundreds of complaints about them and tried contacting the company via their "contact us" form and the very next day we called the customer service line and tried cancelling it and they told us to send an email, we did, they didn't respond our request so the next day May 11th, we emailed them telling them we were coming over to the hotel and went in person where the presentation had been held, looking into our refund, they did stall tactics and threatened the police on us, so we called the police on them, we called thinking the police could help us and Benjamin with Tripps plus lied and told the police we just had to call the" finance dept" to get a refund, when the police officer asked why I couldn't just get a refund, it had been less than a day of purchase. So we went back to our hotel and called the supposed "finance dept" and was told to send another email, so we sent another email, and no response after that. The tripps plus employees were rude, cussed at me, threatened to hurt me and caused more a scene than I did, all I did was sit on the couch in the lobby waiting for their boss Jack Keefe, that supposedly was coming over to "help me" but never came.

So we filed complaints with the Nevada state attorney general who says you have 3 days to cancel any purchase contract, back in May 11th 2022. As well as the FTC, and news channel 5 las Vegas and the Nevada Better Business Bureau, our complaints are still pending review. We finally disputed it with our credit card under the guidance of the FTC, but the owner of the company Jack Keefe with Tripps plus says he is pushing back on it and won't take off the charges regardless. I have called dozens of times and left messages with no return calls and sent them six emails asking for a refund, they won't help us, they keep offering me partial refunds in the emails. I really don't know what to do, I have an autistic son and am elderly and cannot handle any more stress, plus we are both recovering from having Covid. Please help. I have tried everything I can to obtain for a full refund of $4698. The hotel manager was no help & took their side! This scam company with hundreds of complaints on Yelp, the BBB of nevada and on the scam report website. They are ruining their reputation. I am letting everyone I know that Embassy suites are letting this fraud company do their scamming in their hotel. This has caused a financial hardship, arguments with my spouse and I and my autistic son to be confused to why mommy and daddy are so sad.
Desired outcome: a full refund
Solicitation call
Your representative just told me "[censored] you"

I have received about 12 calls from y'all this past month and every time I tell them to quit calling me and remove me from the call list.

When I told your rep I would be doing much better if they would quit calling me he told me "[censored] you". This call took place at approximately 6:45 Friday evening on 3/25/22.

Regards,

Paul Heinz

[protected]
Desired outcome: Remove my phone number from all calls from all affiliated hotels
Refund Deposit
Prior to Covid-19 as chairperson of our family reunion committee. The Embassy Suites in Orlando was selected to host our family reunion. We anticipated an approximate number of at least 300 family members. The Sherman and Extended Family Reunion was to have taken place June [protected]. We placed $500.00 down on a contract.
The location is Embassy Suites 8100 Lake Street Orlando, FL
Because of Covid-19 many of our family members expressed a strong refusal to take part. Many months later, hotels including Disney closed.
I have been unsuccessful in getting a requested refund, or voucher for stays in the future.
I'm a Hilton Honors member [protected].
I'm requesting your assistance in this matter. I can be contacted at:
Johnny Stewart
2842 Rodman Street
Hollywood, Fl [protected]
[protected]@gmail.com
[protected].
Desired outcome: Refund deposit
Dec 06, 2021
10:24 am EST
Bed bugs
I booked two rooms with points for My 42 Wedding Anniversary on September 3. My daughter was visiting with my grand kids as my guest. I booked at the Embassy Suites at Perimeter location. I was assigned room 509 snd 510. After coming in from a event, my daughter and kids showered and laid down. One of the kids notice 2 red bugs crawling out of the pillow on one bed. Then they moved the pillows other other beds snd saw several more. My daughter call me and told me to check my room because the have bugs in thier beds. I told her to take a picture and go to the front and ask to be moved. They moved her to room 514. I sent a message to the manager letting him know that there was a infestation and clearly the clerk knew the bugs were there. I told him the kids were spooked and would not lay on the beds. I told him I would like to get my 40, 000 points for my daughter's room returned /reinstated to me. I feel like I should get my entire 80, 000 points returned. We had to purchase spray to ensure nothing was on our clothes or luggage. I have stayed at this hotel nearly 12 times with no problems. The manager said he would give me 10, 000 bonus points, which he failed to do. I am totally disgusted with stay and will never reserve here again. Disgusted with the entire stay and I pray that you all disinfect that entire area. I was already Leary to a murder reported at this location, totally turned off and disappointed.
This review was chosen algorithmically as the most valued customer feedback.
I was hurt by this and I'm still ticked off about this! I told the manager and every single employee that I deal with seizures, memory loss, and hearing loss. I also spoke of it during my interview. Almost all of the staff seemed respectful of what I deal with, but some just didn't understand, which is fine. One day, things were going good until I was in...
Read full review of Embassy Suites
This review was chosen algorithmically as the most valued customer feedback.
I stayed at the embassy suite downtown Charlotte for 3 nights. There was no information about being forced to pay vallet parking. The person who took my car said he wouldn't charge me because the website doesn't have anything about paying for parking. The front desk lady explained it would be a $150 hold til my stay was over. I look at my bank I go and I've...
Read full review of Embassy Suites
This review was chosen algorithmically as the most valued customer feedback.
I left my car at Embassy suites hotel Miami-Airport at a secured parking lot. When I came to pick up my car I found a bullet hole in my right fender. Hotel had only one person on duty at the front desk. I was asked to complete a guest statement and was assured that I will be receiving a phone call on Monday from a hotel manager. It has been 4 day...
Read full review of Embassy Suites
This review was chosen algorithmically as the most valued customer feedback.
Embassy, husband and I had reservations at the Embassy Suites by Hilton Dallas DFW Airport South. We initially were assigned room 314, then moved to room 407. Both rooms were infested with black winged carpet ants. They were on the bed, walls, carpet, tables, curtain and bathroom. AC witnessed bugs in RM 314, Ashely saw video for RM 407. I've attached videos
Read full review of Embassy Suites
Indoor pool /room
The pool are had appox 30 kids in it and none looked over 14 with no adult super vision.they need phone and cameras in pool house.and make sure people are following the rules.and a max amount of people in the pool and time limit so others can enjoy the pool as well.
We couldn't enjoy ourselves because was too worried of those other children.we left and went to our room and called the front desk.they where not aware of what was going on and was gonna go check.
I also shed the sheets, etc off our beds b4 checking out.aslo being courtesy to the housekeeper.
On the bed my grandsons ages 3 and 8 were sleeping on there was no mattress protector and they were itching.I letted the desk person know.
Have stayed at a few other Embassy suites before, no problem.
We might consider this one again, if they fix these .
The price we pay, we should have better.
Not a 1 star hotel.
Collect Your Trust Badge
Be recognized for outstanding customer service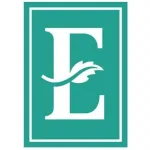 Embassy Suites

contacts
We are here to help
19 years' experience in successful complaint resolution
Each complaint is handled individually by highly qualified experts
Honest and unbiased reviews
Last but not least, all our services are absolutely free