DST Exports
-
Furniture-Royal Swing
I bought a swing through them in June 2021, I received the product with so much hassle w.r.t customs , I had to pay more on the customs than the price of the product. I was promised my destination home delivery, but they play game to get whole money when in transit. They are tied up with their shipping partner.

I got a broken item--The product with shipping , cost and customs costed me over $5000 , so much pain in the process, but the product came with missing nuts/bolts and broken and damaged. Its been over 6 months and I still didn't get the product replaced. I can provide all the pictures to whoever require for proof.

I would suggest to buy this product in US itself , with reliability and trust.

I don't recommend this manufacturer. I am not going to remove this review until my issue is resolved.

I can be contacted for proof and verification at 469-777-9758.

I expect the product replacement or refund of the money I put in. The product lying down in my home from past 6 months unable to assemble or use.
Desired outcome: Refund of the money or replacement of the product.
DST Exports
-
Royal swing_Dallas , my replacement product and missing parts
Correcting typos——

Don't buy from them. They are not trust worth. Very cheap quality and poor workmanship. I ordered a Royal swing from them and I received a damaged product. It's broken with missing parts. It's been over a month and the product is lying in my living room Unassembled. I was promised that they would send the missing nuts and bolts and it's been over a month. I lost trust in them.. They play all the gimmicks for full payment at the time of delivery of the release document. Out of 2 lakh 15 thousands, I paid 2 lakes and said that I will pay rest 15000 after the product is released, but .their shipping counterpart and him play the game and make you pay in full and they don't respond after the full payment. I was promised to send the missing nuts and bolts the next week air shipment, nothing received yet. I was promised door delivery at the time of order, nothing is done. I ended up paying $1700 for shipment and delivery apartment from labor transport. They promised for sending replacement seating that came broken, but it's been a month, nothing is done. My 5000$ worth product lying on ground useless from past one month. Their product is only for decoration but not quality for daily usage.

I will only honor and respect and delete this review after I receive the product I am promised. I tried to attach photos but due to the size limit, I am unable to. Please call me at my number and I can provide the facts and proofs at 4697779758, if required. To Dallas, Texas.

I would not advise or suggest this manufacturer. I can only trust if they keep up the word.
Desired outcome: Send missing parts and replacement seating
DST Exports
-
worst company ever; wedding mandaps
Good day to you and thank you for reading .We are an event company based in Malaysia and been in this business for the past 10 years. We decided to cater our customers for their wedding with a good design of mandap from India . So we look through some websites and came across this company called D.S.T Exports based in Patiala India . The sample designs published in this web portal by D.S.T Exports claiming to be their handwork was astonishing . I decided to contact a person ( Mr.Jagjit) who's name and contact number stated in the website and made a deal with him .I stressed to Mr.Jagjit more on the quality(hand work) and design I expected in the deal which he promised and assured me of good quality by showing some of his samples in their website www.dstexports.com to get my confidence in his product .
The terms and conditions are that I have to make the full payment of USD7565 for the product inclusive of the shipment from India to Malaysia port prior receiving the items, which I did (bank transfer prove attached). Later after I received the product on my side I discovered all the items the welcome lady statue total of 8pcs (picture attached) purchased and the mandap set (picture attached) seem to be too roughly made and are in inferior handwork quality and many are out of shape. My customers(bride & groom) refused to except this product due to the inferior hand work and quality, hence it has cost me dearly and lost my business reputation .I have sent a complaint notice to High Commission Of India in based in Kuala Lumpur, Malaysia and they promised to investigate in this matter . I advice customers/manufacturers those who intend to purchase products made of fibers with any company online to be wary of their quality especially the handwork which are very bad touch and misleading through their sample pictures in their website. Thank You
Company Name: D.S.T.EXPORTS
Proprietor : Mr. Jagjit Singh Deepak
http://www.dstexports.com
The complaint has been investigated and resolved to the customer's satisfaction.
DST Exports
-
Wedding decoration fibre pillars and arcs
The supplier DST Exports delivered products which are not as advertised in his website / Alibaba or other websites that his advertisment appeared in, the products were of poor quality, manufactured in a shoddy manner, diagram was not provided in order for us to assemble, painting work, and the designs/patterns on the fibre pillars are not symmetrical, the artwork is botchy,
the pillars do not have support framework to hold its own weight, the figurines on the pillars are very blur. Even though we went to
his factory he did not show the sample of the product when i gave him the printout of the advertisment, he mentioned that he will send me exactly that, but when it arrived in Malaysia, the design was totally different, I will not rest here, how can the internet allow such people or companies to advertise, or operate on the internet. Please look into this the internet is causing more fraud than anything else. Pls inform the appropriate authorities regarding this. We went all the way to India, Jagjit Singh spoke so well like a professional only now we have come to know that he is a fraud.
Resolved
The complaint has been investigated and resolved to the customer's satisfaction.
The complaint has been investigated and resolved to the customer's satisfaction.
This review was chosen algorithmically as the most valued customer feedback.
last year i was looking for indian furniture for a asian wedding company. i came across dst exports who promised me the world and swore there craftsmanship and service was above all the best. i placed a order in th region of $25000 and sent the money as promised. 6months later the goods arrived where as it was ment to be 30 days. the furniture did not look...
Read full review of DST Exports
We are here to help
16 years' experience in successful complaint resolution
Each complaint is handled individually by highly qualified experts
Honest and unbiased reviews
Last but not least, all our services are absolutely free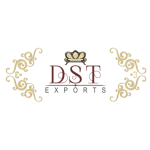 DST Exports contacts