Damelin Correspondence College [DCC] complaints
302
Damelin Correspondence College [DCC]
-
Itc Listing
My course with damelin is resovled long ago, i was already given my refund, after the refund was done Damelin listed me on itc? I have tried numerous times to resolve this issue, i need this taken off my name as we are in covid and my credit is taking strain.

I have been having this fight with damelin for more then a year now,
Desired outcome: Damelin to remove me from Itc
Damelin Correspondence College [DCC]
-
Damlin correspondence services
I attended a course at damlin to add on subjects did all my tasks and then when I went to the other school we had to do our end year exams the school told me to redo all my years work because it's not what the department of education wants from us I contacted damlin but no response so I had to pay that school to redo all my work when I was finally contacted they told me I did not qualify for a refund, then I did the cancelation but no response
Desired outcome: Cancelation and clear record (desired a refund)
Damelin Correspondence College [DCC]
-
Exam results
Kindly assist I wrote exams Nov 2020 haven't received my results . Student 437124 . Was advised i need to pay R450 before I get my results . Which I did made a payment but still no results . When i try to call one consultant advised that my payment is not showing and i sent a proof of payment. And I submitted financial account 1 and management 3 assignment since 2019 and resubmitted 2020 and 2021 still no results. Dont know who can help as I tried to make calls to help and presently calls are not picked .
Desired outcome: Get all my outstanding results
Damelin Correspondence College [DCC]
-
No response to cancellation and refund request
I have been enrolled since October 2020 and I have not consistently had access to my study material. I have tried phoning; sent numerous e-mails; and even been in touch with my sales consultant. Roughly three support tickets will be noted from my profile. My courses have been visible twice, only to be removed again the next time I log on.

I enquired with my sales consultant as well, who requested my student number and account password. I sent this through to her and the next time I tried to check online, I was not able to login to my profile. I phoned support and they confirmed that my password was no longer associated with my profile, meaning that it must have been changed. I never consented to this and was not made aware of any changes to my profile. I managed to manually reset the password and although I could thereafter log on, still no courses were visible. I got the impression that I was locked out of my account so that I would not be able to keep checking and querying the issue.

Despite this, I requested confirmation of assignment due dates telephonically and was still only given vague feedback to submit what I can in order to eventually be allowed to write exams.

The problem is that I have been paying my studies for months in advance whilst being unable to actually study. If I cannot get support in simply accessing my material, what hope do I have of getting support when it comes to queries relating to the content of my courses?

I have requested cancellation of my course and a refund of the funds paid and provided the necessary documentation on 23 February 2021, but have not even received an acknowledgement to this request in nearly 2 months. Their call centres are extremely backed up and when you do manage to get through to someone, they just refer you to a different person who is never available.

I would appreciate if I can be given confirmation of the cancellation and a timeframe in which I can expect the refund to be processed.

My student number is 444355.
Desired outcome: I would appreciate if I can be given confirmation of the cancellation and a timeframe in which I can expect the refund to be processed.
Damelin Correspondence College [DCC]
-
Failure to provide Results after numeriors calls and lettes
We have written seveal emails and had many calls to Damelin to resolve outstanding Results and outstanding assignments. Damelin continue to deduct mony fees, but fail to provide the paid service. Empty promises from Olivia Denis, Head of Faculty. She made a commitment 01 March and agreed to provide urgent feedback on 04 March on all outstaning queries, but today Damelin blantley inore my calls even when leaving messages.
Damelin Correspondence College [DCC]
-
Diploma still not awarded
Good day

Am student no:428908, resisted with the school year 2016 and enrolled in Supply Chain Management and Logistics, finished my modules in 2018 and passed all of them, my problem is I have not been given or they have nit sent me my award, I have tried to call and send email and I always reach a dead end, emails I don't get any replies and calls am told to make a follow up after 2 days I do that and still no help it has been almost 3 years now still waiting for my diploma and really disappointed with the school because I wat to further my studies with a different institution and I need my ward.

hope this platform will help me because the DCC team has failed to assist me for 3 years now.
Desired outcome: Please send call me or send me and email so we can discuss when can i get my award and how
This review was chosen algorithmically as the most valued customer feedback.
I have registered to study with Damelin in 2018 where I was advised by Xoliswa from the Durban Central branch that I qualified for free exams and that I just required to attach the email, confirming same by Mala, to my exam registrations at every session. I had paid a R5000 deposit and thereafter made monthly installments until December 2020, which mean...
Read full review of Damelin Correspondence College [DCC]
Damelin Correspondence College [DCC]
-
Struggling to get results
I don't understand why is is difficult to get exam or assignment results this really affects with future plans. I will never recommend DCC to anyone. More than 50 calls were made to resolve this matter but to no avail. The staff seem to don't know what they are doing. You wait too long on the phone for a matter that can't be resolved. Everytime I am told to call next week, this is unacceptable, time consuming, annoying and destroying people's careers.
Desired outcome: Exam and assignment Results since 2018 to date.
Damelin Correspondence College [DCC]
-
Wrong password to student portal and being avoided
I registered at Damelin on December 2020 to write my matric, and I paid the full amount of R37 290. Till this day I can't get access to my student portal because I was given a wrong password. I tried calling the student support they don't answer and I emailed but I don't get any response. When I call it says they are experiencing a high call volumes.
Desired outcome: To give me my money back so that I can register to another college for this year
Damelin Correspondence College [DCC]
-
Damelin college service
It started 31 Jan 2021 when I registered and paid for a Diploma in graphic design and media at Damelin College Randburg on the website. We applied for the part time course as offered on the website.

Two days later the sales consultant calls to say they can't find the payment or the application on the website. I needed to send screenshots of all the information I provided with a proof of payment. Once this is done they will release the acceptance letter.

Two days later the sales consultant calls to say that the course is no longer being offered part-time even though it is offered on the website. She then goes on to say that the centurion campus may be able to assist with a blended learning option. We then waited 3 weeks for feedback.
After numerous follow-up emails I decided to call the campus myself for assistance.
After asking to speak to management they eventually put me through to the general manager who was the first helpful person in this process. She got it approved with the academic manager for a blended learning course and only certain modules to accommodate the part time option. She then handed us over to her student advisor to finalize the details.

The student advisor asked us to come in to the campus. Mind you, we don't stay anywhere close to this campus. After making arrangements we go in just to find that my brother does not qualify for the course that initially he was accepted into. He needed to write a RPL test to get in. Also because we initially started to process with damelin Randburg she was unable to assist and we then had to go to that campus. All this could have been a conversation over the phone.

We then made our way to Randburg to a consultant who kept us waiting for 30 mins. When he did get to us he told us that the arrangement we made at centurion could not be done at this campus. After 2 hours of trying to explain and asking him to speak to the centurion campus GM who again was very helpful and told them it was approved.

The next day the consultant called to advise the course can be offered with the arrangement we had initially requested. All that was needed was to complete the RPL test.
My brother then completed the test and the results were sent to the campus. This same consultant could not find the results. I had to ask him to find out where the results are usually sent. A hour later he calls to say he found the results all is sorted I can make the payment for the deposit. I asked him to send me an acceptance letter. Which he said he would but all was sorted. Despite my better judgment I made the payment. Just to find that 30 mins later the consultant did not open the results which denied access to the course.

He then suggested other courses but it could not be done on a part time basis. After 2 months we eventually decided to call it quits. He then advised me that a refund can take up to 3 months. This is R10550 we talking about that I need to wait 3 months for.

I am livid to say the least. I am now waiting for the refund forms from the account department and no luck.
The service from damelin is pathetic and they are super unhelpful to a student looking to further their education.
Damelin Correspondence College [DCC]
-
Exam results student no 441659
Student numbers 441659I've been sending emails, phone calls without any help. I haven't receive my results for 2019 and 2020. We paying lots of money to br treated like this. You guys are so unprofessional and incompetent. Maybe its time I involve my lawyers
Damelin Correspondence College [DCC]
-
Pathetic service
Student number:439087
I would never refer or recommend Damelin to any of my friends because of the no service policy they have especially if you have paid up your fees. I have done all my assignments and never received the marks for those, in 2019 I struggled to get the timetable and the results fast forward to 2020 . I got my timetable on time without hassles and I was thinking we are improving, the first subject I had to write I went to the exam centre only to be told the was a mix up I won't be writing no courtesy from Damelin nothing at all, until the results have to be released another nightmare 1 of the subjects I wrote was missing, I contacted them via email on the 2nd February 2021 no response, I decided to call and I was told the matter will be escalated to exams, 3 days passed no communication from them I call again this time I was told they will investigate another 3 days passed I called again they told me they told me that we will be sent communication why we didn't receive our results and my name was on the list, I waited in curiosity to see what could have been the problem days went past I called again this time around the lady who was assisting showed no interest at all Because she didn't even bother asking for my student number and told me she will escalate my matter to exams and I asked her, whose will she be escalating if she doesn't have my student number then I knew then that somebody is not doing her job...till to date am still waiting for DAMELIN. STOP WAISTING OUR TIME AND MONEY
Damelin Correspondence College [DCC]
-
Beyond Pathetic Service
My nightmare began back in 2019, when I received my very first statement of results and was slapped with a failing grade because of not submitting an assignment. Keep in mind, that Damelin will not permit you to write exams if you have not submitted your required assignments. I also had received my results for that assignment, so how could I not have submitted it?
I requested for the marked assignment to be returned to me numerous times and to date, I have not received it. I am told they cannot locate it.

This was the first red flag. The first of MANY.

During the last exam period, I received my timetable which stated that I was to write 2 of my subjects on exactly the same day at exactly the same time. When I queried it, I was told I must just write one after the other. Two 3 hour papers consecutively. Anyway, I studied accordingly. The day before I was scheduled to write my exams, they sent an email changing the timetable.

Upon my arrival at the exam center, I was told there was no exam paper for me and had to wait about an hour while the invigilator did her best to call around and have 1 of their staff members locate the question paper. This is definitely not the kind of stress needed at that time.

I wrote my exams in December 2020 and have still not received all my results. I have still not received all of my assignments. I have sent countless emails over the past couple months but nobody replies. I call them everyday and the only response I get is that they will escalate to the relevant department and get back to me. Nobody has provided me with feedback.
Desired outcome: I want my exam results and marked assignments returned to me.
Damelin Correspondence College [DCC]
-
Incompetence
437397-statementof results

Response from years of calling and emailing, the below was the response received.

"good day
Ive been to the statement of results department and they informed me that the was no request made for the statement so I requested on your behalf
You can expect the statement latest friday.. Should you not receive it by end of day friday please give us a call monday
Thanks"

Since june 2019 I still have not received my results. When I eventually received my results I had a 65% mark with a fail but the pass mark is 40%?

I have emailed and called back countless times since still no rectification of this gross mistake and my life must just be on hold.
Desired outcome: Correct statement of results as well as an official document of my Diploma.
This review was chosen algorithmically as the most valued customer feedback.
In 2019 I regiested for a course with Damelin and paid my course in full on regiestration. For months, stuggled to get any information from them as my account reflected unpaid (their error). It took months to get this sorted, as a result I got so frustrated and decided to cancel and apply for a refund. This process then took months to sort out, and my...
Read full review of Damelin Correspondence College [DCC]
Damelin Correspondence College [DCC]
-
Course I have applied for
I Applied for a senior certificate amended course in October 2020
I paid my Deposit and have been paying my monthly fee since December.
Every time I try contact the school no one answers the phone
Emails get ignored as well.
I managed to get hold of Rodley who advised I contact a different number but received the same result.
I phoned student support this morning and stayed on the line for 20 minutes with a auto response in the back ground.
I have been trying to get answers on my course for weeks now with no response.
Desired outcome: I would either like a response and assiaatnce OR termination of contract and refund as i am highly upset and don't see why I am paying for a service I am not receiving
Damelin Correspondence College [DCC]
-
Refund not being paid.
I had received confirmation that my request to cancel my course with Damelin Correspondents college in May 2020. Since then I have contacted multiple departments including department heads and they all reply apologizing but nothing has been done.

I have no idea what else to do as I have tried Facebook messaging. Directors have not replied and all departments just blame each other for not getting back to me.
Desired outcome: My refund to be paid
Damelin Correspondence College [DCC]
-
Refusal to refund fees paid
I have applied for my daughter to do matric in 2019 January. I then Paid 10 000.00(Ten Thousand) in advanced for the fees. The application was later unsuccessful.
I completed the refund forms and submitted it at braamfomtein Centre and was told and emailed that my documents are in order . I ve been calling since June 2019 without getting any assistance.

I have sent emails to the following people
Customer Care", "Refunds", "[email protected]", "DCC Support", "[email protected]"
[email protected]
[email protected]
Desired outcome: Getting refund of Ten thousand back
Damelin Correspondence College [DCC]
-
Unable to access training material after numerous requests
I have been struggling with getting Damelin Correspondence Collage to address my support issue. Registered my daughter for one of their courses in December 2020. The course material was supposed to be available on the 15th of January, as per their student portal but till today the 29th of January it still is not.

I have tried numerous times to mail and call them. Calling is an absolute waste of time as they just hang up and claim the line keeps dropping. Mailing them is no help too as they keep responding that the matter has been escalated. what is so difficult about availing study material, or at the very least provide feedback when there is a delay.

Student Number: 444539

Contacted the lady who helped me with my registration Sibongile Thusi, she tried to help escalate this on my behalf but since it is still not resolved I guess she too is struggling.

Can Damelin please give me the service I pay for, or just refund my money so I can go where I will get better service.
Desired outcome: Training Material and proper support
Damelin Correspondence College [DCC]
-
Deregistration nightmare
I enrolled with Damelin in 2019 and I never received any communication from them. To my surprise I now have a debt on my name due to Damelin but I have never received any school related material from them, never wrote an exam nor test or even submit an assignment . I tried to get the debt removed but I am not taken serious. This is messing up my credit. I am disappointed in the way this matter has been handled! This place lacks basic communication skills. I just need them to remove the debt which they have placed on my name as it is blocking me from going to another educational institution.

My student number is 441997, my email is [email protected] and contact number is +27 78 478 2421.
Desired outcome: Remove the debt on my name and de-registration
We are here to help
16 years' experience in successful complaint resolution
Each complaint is handled individually by highly qualified experts
Honest and unbiased reviews
Last but not least, all our services are absolutely free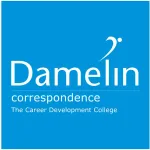 Damelin Correspondence College [DCC] contacts
Damelin Correspondence College [DCC] representative

Damelin Correspondence College [DCC]