Damelin Correspondence College [DCC] complaints
297
Damelin Correspondence College [DCC]
-
Waiting for my certificate for too long student number (438583)
I finished my course last June 2021 as I was writing my 2 last module and I

received my results at the end on August 2021. I then sent an award request to Damelin Correspondence college on the month end of August 2021 in order to receive my certificate but since I have been following up with them but they're not able to deliver and no explanation or what so ever was given to me

Thank you for helping

Bongane Malaza

0785438649

Student number 438583

[email protected]
Desired outcome: I would like to receive my certificate
Damelin Correspondence College [DCC]
-
Damelin correspondence matric rewrite
I am very disappointed with this institution. I wanted to upgrade my matric marks and i was looking for a school to do that. I then decided to go to Damelin in Cape town and the gentleman his name was Hyram assisted me. He explained to me that i will have to attend when its time to write tests and he explained to me that there will be classes like a normal matric school regularly and they will also be recorded uncase i miss a class due to work. I then thought to myself this is the perfectly institution because it will accommodate me with classes and that's what i need. He also explained that the timetable and schedule of when i need to attend or write a test will be sent out a month or more in advance. He encouraged me to register before the deadline and before classes begin. He said classes will begin around 15 feb 2022. On the 02 february after we had our conversation he sent me the forms and the contact and advises me that i need to pay the deposit for my application to be processed. I sent the proof of payment on the 04 feb 2022 along with all my documents and i never heard from him or the institution ever since. I started to get worries because i was afraid that classes have started according to what he told me and i still did not get any feedback. On 21 feb 2022 i decided to send an email to follow up on the application, he did not respond to me then i sent another emai and he told me that i should wait to receive an sms from head office with a student number.

On the 3 march 2022 Hyram send me an email saying once i receive my student number from head office i should log in on the dcc website blah blah blah. I then replied to say i am following up as i still have no student number and i am still not registered.

Eventually he sends me a student number and when i log into DCC portal there is nothing about matric on there no material nothing. And i have been enqiring about this being told that it will be escalated.

Around 15march 2022 i see that my matric subjects are appearing and there are assignments due in April. And i saw no classes or recordings whatsaoever. It was all a lie. On the 24 March I then discovered that when i logged in there is a section that was labeled matric learning hub i clicked and i saw that there are ongoing classes and the classes have been going on since 14 february. When i tried to access the classes and the recordings i got an error to say that I'm not registered to perform this action i coldnt access any classes.

I saw there was a livechat feature and i chatted with someone called Vashist and advised that i cannot access any recordings of the classes and that i am missing out and when i gave him my student number he told me that he cannot assist me because i am not registered for Damelin Matric school and i need to contact whoever and i did exactly what he told me, i never ever received a response from that email address. I also sent an email to Hyram to explain what happed and enqired about it, he told me to send an email to support which i did with no response. After 7 days of sending these emails with no response i decided to visit Hyram in the office on the 31 March. I asked him why am i not granted access to classes yet he told me i will receive classes and that recordings will be available. He told me he also does not understand and that he has inquired this with head office they are refusing to give me access to classes. He also told me that he was under the impression that i will get classes that's why he mentioned it to me. I complained and said i have no support and no one to consult if I'm stuck. Exams were going to be a week alway and i still am clueless.

I then told him that it is pointless if they are not willing to give me classes yet they are expecting me to pay 17 000 in fees for the year for what exactly. I might as well just study on my own, i advised him that i would like to deregister. He told me to send him an email and he will send the deregistration form. I did that and sent the forms back on the 1st of April 2022 and i still have no confirmation about what is going on, and today Damelin decides to take the debit order now i am super concerned. I hope you will acknowledge my complaint and assist me to deregister as i don't want to be owing Damelin at the end of the year.
Desired outcome: I would like to be deregistered and recieve deregistration confirmation
This review was chosen algorithmically as the most valued customer feedback.
I have been speaking to different people from this institution to pay my refunds after i cancelled my subscription in Feb 2020. I spoke to the following people but realised they are taking me for granted. Phillip Slatter | Operations Manager Graig Aziz Johan Koekemoer Shakier Achmat Emails sent everyone these guys but no repsonse, proof attached and i...
Read full review
Damelin Correspondence College [DCC]
-
Refund
I have registered with Damelin and paid deposit for my books. I never received my books and requested a redund within thr given timeframe. My refund was approvedaccording to them but they never paid me my refund. This has been going on now for 2 years. Nobody assists me. They transfer me from thr one department to the other. I have emailed more than 5 different people. Nobody replies. I need my refund back ASAP
This review was chosen algorithmically as the most valued customer feedback.
Good Evening, Please find attached all emails to DCC, 172 in total I could only attach 62 emails will send the rest this afternoon. I have also lost a good job opportunity because of Dameline, I this is the right time to get legal guidance. Below is just a handful Of people I have begs to help me at DCC but thy chose to ignore me. Craig Aziz...
Read full review
Damelin Correspondence College [DCC]
-
Over 12 month delay in REFUND
It is now 12+ months after the refund was agreed to between DCC and I, yet no refund has been received, nor is the end to this issue in sight.

I am continuously following-up just to hear I am on a critical list for the past 12+ months, yet no refund has been made. It takes more than 3 e-mails to get a generic "your on a critical list" or "its with the refunds department" reply. I am no closer to resolving this than what I was 12 months ago

I have the e-mail proof of the finalization in March 2021 and subsequent e-mails thereafter.

Regards,

JP
Desired outcome: The refund agreed to would be appreciated
Damelin Correspondence College [DCC]
-
All I am asking for is the money owed to me
I need assistance, Damelin College in Mowbray asked me to do work at their premises on December 21.

It is now over 2 months that I am waiting for them to pay for my services, first I battled to get in touch with the GM who was the one that asked me to do the work.

When I did get hold of him he told me it is their HO that is holding up the payment, emails and calls do not get answered.

Is there someone out there that can assist me with this dilemma?

Thank you and have a lovely day
Damelin Correspondence College [DCC]
-
Refund
Damelin Centurion overcharged by adding a module 2 times in my account. After paying the full settlement and reviewing my account as I did not understand why my fees were higher than my classmates I enquired and was told they removed it but they didn't, I filed a refund request of around R10 000 and never received it or any communication about it. I have called several times and emailed yet found no help.

Contact me on 072 067 9714

Or email: [email protected]
Desired outcome: Please respond to my request which is overdue the 90 days policy. Please refund me
Damelin Correspondence College [DCC]
-
Refund
Good day,

Dealing with Damelin has been a nightmare from day one. From registering for exams to getting results for exams and assignments is extremely frustrating! I submitted assignments in 2018 that I still have not received results for.

Unfortunately due to personal circumstances, I had to ask for extension a couple of times. Due to the fact that I am not receiving feedback and constantly have to follow up, I eventually just gave up and requested a refund. The person assisting me with the refund is Natasha Martin and the service I received from her was great, she tried to assist me to get results and also tried to assist with an extension. Unfortunately her collogues also let her down with lack of feedback and I once again just decided to cut my losses and just salvage what little money I have left and requested for the refund to be processed.

The refund application and supporting documents was sent on 12/11/2021, on 22/02/2022, Natasha confirmed that the refund has been processed and it was sent to finance for payment. On 01/03/2022 I enquired because I haver not received my refund and Natasha replied saying she will follow up. It is now 2 weeks later and still no reply or refund. Several emails was sent to Natasha for feedback with no reply, I also phoned a couple of times with no success. Please let me know what is going on, I just want to get this nightmare over and done with. I will never in my life recommend DCC to anyone!

Long distance studying is hard enough and dealing with an institute that does not care for their students just makes it worse. Please contact me on email or on my cell if you need my student number but I am sure Natasha will also be able to give it to you.

Thanks,

Susan Louw
Damelin Correspondence College [DCC]
-
Damelin services
I have applied for a course a year and a half back. Paid them R22 900. Afterwards I wanted to switch my course. Since then I have called them numerous times and sending email on email. I even been to Damelin in my area. They said They can't help me. They called about the course I applied for but every time I explained to them I want to switch and they said They will get someone in touch with me. Since then no call!
Damelin Correspondence College [DCC]
-
Damelin Randburg
My name is JOHN F MITCHELL student number 201709792

My journey started with Damelin in July 2017 very excited to be here and to experience the student life. In 2019 things started to change where there were no lectures available which my whole grouped left for other universities I stayed behind why I don't know.

In 2020 thing where upside down all the subjects for 1A and 1B where done instead of getting 2A and 2B, I got 3A and 3B instead , which I complained but got no response from anybody ,told Elisabeth about it on several occasions but nothing was done. One of the Subjects was financial Management which you had to do Financial Accounting 2b first before you can attempt to do financial management which I failed, I told the lecture about this but there was nothing he can do about that. December of 2020 one of my subjects was project management the day I went to write the exam on the notice board was the class number as many other exam before, sat down to write the exam at the last two questions I was tape on my back told me I was in the wrong class, hand in my paper move to the other class where I had to start from the beginning, finally finish my paper.

On the day of collecting my marks for my results everything ells was there but Project management paper was missing, nobody could give me a response on where it is. I had to go back and forth for 3 week to sit on them to find my document.

After 3 week finely got my results which I missed the supplementary test date and this was on Friday afternoon which I was requested to write the exam on Monday which I was not ready, spoke to Manager where he promise me past exam paper just to help me, which never happed which he came up with all the excuses.

The story with business management 3B on the result shows that I got a 53% which is a pass according to them it was signed by the manager and academic manager, Maggie made and error was supposed to be 41%, my question to them was how could this happen and what other mistakes did you not do that the student did not pick up. My classes is clashing told the Manager about it according to him there is nothing he can do about it and this is Financial Management again still did not do Financial Accounting 2B. They want me to pay for a class I cannot attend and which I'm going to fail again.

Told Henk about this, his attitude was it's a mistake so what. I'm at this point in my life so disappointed and demotivated with Damelin staff that don't give a dam, People that started with my are starting with their Hones degree at other institutions and I'm stuck with this, do you know how demotivated I am and frustrated, sick because people that don't give a dam by Damelin.

Spoke to Maggie about my transcripts so that I can move to another institution, this is the second week I'm still waiting.

My Name is John F Mitchell student number 201709792.

Last year I was block from writing any test and exams, this was my second year first semester which I ( finish 1st year and third year )I did receive an email from you that you send to Tunga last year ,where you wanted me to finish last year ,but your staff is making it so difficult for me to progress. I am so tired of fighting with Damelin ,I was support to finish last year, I don't understand I'm bringing my part with full payment and doing my studies ,but Damelin is messing me around and messing with my future, I have lost career growth at my company, I have lost future positions because my company have paid for my studies in full for my premotion but Damelin have blocked me all the way because of my studies.

I have finished second semester second year but I'm still waiting on my results. The confusing part is that on my Damelin app Shows I failed my second semester first year witch I did not even had the opportunity to write the test and exams because I was blocked. On the app it is Information systems 2B I pass, there was business management 3b that I pass to but now its missing ,I wrote Financial accounting 1B that its not even showing that I ever wrote the exam witch I got 83% online, business management 2B showing failed that showed last year and this beginning of this year but I did not even write the exam till January the sub was 18th because exams clash again ,but for the assignment 1 (73%), melty choice 87% , Test /Assignment 78% , I have ask the part time coordinator of Damelin, why did I not receive my results because my work need it for their records ,the response was she will email it to me but to date nothing and today she is not in. I am beyond frustrated, I feel like a total looser from 2017 to date 2022 still issues still problems and I'm still here.
Desired outcome: Nothing have done to my problem
Damelin Correspondence College [DCC]
-
Non return of assignments student no: 443049
1) Overdue return of three Assignments submitted for marking. viz:-

Educare Didactics N4 D1006159B mailed 5 May 2021--177 days overdue

Education N4 D10061520A mailed 14 February 2021----232 days overdue

Child Health N4 D10061521A maoled31 March2021 198 days overdue

2) Many emails to the Assignment Dept. remain unanswered.

3) Very anxious to have these assignments returned as I have applied to write exams and need to know the results of my Assignments.

4) Mail to the Student Services Team Leader remain unanswered

5) I am using the following email address :- [email protected]
Desired outcome: The urgent return of the marked Assignments
Damelin Correspondence College [DCC]
-
no communication from damelin
Good day

I am so desperate for help and please see transcript that's added from one of the consultants.

I joined damelin in January 2020 and I enrolled the HR diploma N5 course.

Since then I have had no communication from damelin.

• I have no idea who to speak to

• I don't know where I need to go to write my exams

• I don't know where to view my marks obtained

• I cant get through to anyone to explain this to me and my course has been paid already.

I was doing 2 subjects with damelin, after I did my assessments or assignments I was supposed to go and write my exams, however that's when covid pandemic started and I didn't have funding for it.

I have since paid my course in full- please see paid up letters.

So I would like to write my exams to continue with my qualification.

Can I please ask that you send me the results for my assignments I have done in 2020 and then tell me what I need to do, if I would like to finish my qualification.

Regards

Denielle
Desired outcome: i would like CLEAR communication as to what i need to do to finish my studies
Damelin Correspondence College [DCC]
-
Overpayment
From Mr R. Leballo 7607015609081on behalf of my daughter D Leballo no 0209240091088

Afternoon Im so dissatisfied regarding how the consultant handled my payments. I registered with Damelin Bloemfontein and paid full amount without discount according to policy.

After settling full payment I was informed a week later that I overpaid fees.

I contacted the accounting section and was informed I will receive my refund after 90 days which it's unfair for me and not my fault but theirs.

These is unprofessional for someone dealing with funds.

These is unacceptable and not my fault
Desired outcome: Please refund me urgently
Damelin Correspondence College [DCC]
-
Issuing of results
I received a call today from this number 0318141144,I forgot her name from the Head Office.

She called me telling me to pay the balance of my daughter's fees of which I have signed up for monthly debit order. My balance is R18000...

Alternatively she told me to pay R1009...in order for Bontle to receive her results, otherwise the results won't be released.

I am failing to understand that because my debit order is running every month and I am not in arreas.

Why was I not advised about the SPECIFIC conditions of releasing the results? Where is stipulated?

No one told me about it like they told me about R450 that I had to pay before writing the examination.

I am not happy about that. Student number is 444663.

Hope you find this in order.

Sharol Ramatsetse

0720375497
Desired outcome: To be clarified about the matter by being called.
Damelin Correspondence College [DCC]
-
Online certificate never sent
I registered and paid for a certificate in 2019. I was told it will be emailed in February 2020 and till date, I haven't received a certificate. I have called and every time I get told that someone will call me back, no one ever does! Today I called and I want my full refund, Taking people's money and time is theft and i don't want the certificate or excuses I WANT MY FULL R10K REFUND!
Desired outcome: I have called and every time i get told that someone will call me back and they never did
This review was chosen algorithmically as the most valued customer feedback.
My self and my wife both registered to further educate ourselves so we decided to do that through Damelin Correspondence college. My spouse paid R3000 on the 20 January 2022 and I paid my deposit R3000 on the 21 January 2022. It took them 3 days to register us and provide us with student numbers to access the portal. Upon accessing the portal we could not...
Read full review
Damelin Correspondence College [DCC]
-
No assignment results provided 6 months later!!!
I have submitted assignments to the college in August 2021 and despite numerous emails and phone calls, my results are still not available.

I have made complaints to their own complaints department, the office of their COO and The Department of Higher Education. Alas, nothing has been done to assist me. They also never send you your results out of their own, you always have to call and email about 10 times before you get them.

I am now in my final semester but it is impossible to plan accordingly without first receiving my results from last year. How this institution is still standing is mind-boggling as I know for a fact that this is the same exact issue that my fellow students are facing.

To any prospective student reading this: PLEASE RUN AWAY FROM DAMELIN AS FAR AS YOU CAN!
Desired outcome: I want my assignment results emailed to me.
Damelin Correspondence College [DCC]
-
No feedback!!! No assistance!!!
I have been trying to register for almost 2 weeks to write my matric in Jule. registration closes on the 31st of Jan. received a list of schools to write and register and each school tells me they are fully booked. I have logged calls and spoken to Ismail which wasnt very pleasant helpful and rude. I was told they will get back to me within 24-72 hours it has been over 72 hours now. Also Sibongile advised I do not have to do my assignments hence I am struggling to find the text books which my assignments needs to be done and need the text books only to find that theres a section in all study material that 40% of the marks will count towards my end results, since last year its been a nightmare and I have spoken to so many people who really struggled with Damelin. Also theres no tutors available. I have requested someone to call me hence I need help and no phone calls or e mails. This is only a few issues I addressed as there is so much more.
Damelin Correspondence College [DCC]
-
Refund
Hi. Damelin college is one of the college I will never talk about or give any good reference to any internal or international students. I have been asking for refund since 2019 it had never happened than lies and empty promises this could lead to a legal process.
I paid school fee at damelin College in cape Town and they were not ready for the course that my brother had to attend so we had to switch to another college and college promised to refund and how ever all procedures were followed and a refund date was set on 2019 but since November 2019 till today its empty promises from Naomi, Naidoo and many more from cape town.
Students name Austin G kauzeni.

Very tired and unhappy with Damelin
Desired outcome: Legal procedures
We are here to help
16 years' experience in successful complaint resolution
Each complaint is handled individually by highly qualified experts
Honest and unbiased reviews
Last but not least, all our services are absolutely free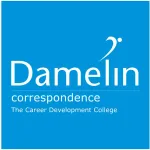 Damelin Correspondence College [DCC] contacts
Damelin Correspondence College [DCC] representative

Damelin Correspondence College [DCC]