Country Club Hospitality & Holidays complaints
260
Country Club Hospitality & Holidays
-
False commitment
Undersigned Membership No: DT/71/0884 dyd 29th April, 11 became member of above on said date. We were called by Mr Puneet Kakkar & Mr Ajay aggarwal-Assistant Manager of Country vacations/ Country Club & were explained that yoiu will enjoy me, bership for five years in Country Vacations & resorts Hotels of Countrty Cub in India & in Overseas.

We enjoyed seven days holiday with the help of Country Club Hyderabad in Amrutha Castle (Country Club India Best western Amrutha Castle) Hyderabad from 24th tro 27th June 11 & in Country Club International Medchal from 2nd to 4th july, 11) without any charges exception for guest charges

We requested for two days stay in Countryt Club Gurgaon from 11th to 13th July, 12 & have beenm informed by Mr Davender of Preet Vihar New Delhi Office that you are not entitled for Country Club. In case you wish to avail, we are supposed to pay Rs 3100/ per day per room. This fact was not conveyed at the time of mebership. This is titally fraud on the part of Country Club. They should specufuically indicate in eriting that members are not entitled for Country Club Properties.

Please look in to this matter & a line in reply will be highly appreciated.

Earm regards.

Mrs & Mr S K Mehra
The complaint has been investigated and resolved to the customer's satisfaction.
Country Club Hospitality & Holidays
-
Not satisfied
my name is raj kumar iam one of this system victum. last month i went to one company in bur dubai the give me presintation for arroun 2 hours . they was explain to me them program . and i bought it after three days i called them many times no one responding . i want to advice you people that beware of the company country club they are here in bur dubai taking alot of money from the people and not giving services not even the custumers services suport us .try to save your money and take care about your money.
Resolved
The complaint has been investigated and resolved to the customer's satisfaction.
The complaint has been investigated and resolved to the customer's satisfaction.
Country Club Hospitality & Holidays
-
Fraud - fraud
hi, my name is rajashekar reddy from, i have been given false commitments by Countryvacations that i can cancel it anytime and after paying the money they say it cannot be cancelled and money cannot be refunded. they are doing this to many people every day. they force and trap us to take decision in 30 mins. put loud music so that we cannot hear others conversation, they tell us to switch off mobile phones before going in. This company is a big fraud. i have also pasted the youtube link about tv5 uncovering their fraud in rajamundry.
Resolved
The complaint has been investigated and resolved to the customer's satisfaction.
The complaint has been investigated and resolved to the customer's satisfaction.
Country Club Hospitality & Holidays
-
Country vacation's fraud schema
I took country vacation membership from country vacation, sarjapura bangalore in sept 2012. I was lured with many benefits like:
1) country club membership for lifetime.
2) country club events: it was told that there were several events organized by country club and I would get free passes for new year and other special events.

Here is the catch... While giving membership they will assure you that they will help in any issues in services provided by country club. But in reality, they throw their hands by saying country club is different entity and they don't have any authority to address their issues. Interestingly, country club says since you got all promises/commitments from country vacation, then talk to country vacation staff. Beware! This is worst than any government staff.

Here are my list of issues:

Permanent membership card: I have called several times to kormangala customer service numbers regarding permanent membership card since dec 2012. Every time I called them, they gave me 1 week deadline but till today I didn't get the card. Not even single time; I got any follow-up call from customer service. I also informed it to sukanya in sarjapura office and she said she would follow-up but even it is not happened.
New year passes: I called several times during dec 2012 for new year passes and everytime it was told me that I would get passes in last week of dec by courier. I called till 30th dec 2012 and I got same response from kormangla as well as sarjapura office. I went to sarjapura office on 30th dec 2012 to inquire about it and reception told me to go to kormangla office to collect. Why should I go to kormangla office to collect passes when I have paid entire money. Even for bank loan. , mobile connection, internet connection, company sends its employees to customer's place. Instead of rectifying own mistake, receptionist was telling me to go kormangla office. I am definitely not happy with service as well as communication.
Event calendar 2012: till today, I didn't receive event calendar for 2012. The last communication was done on 11 feb 2012.
Valentine day event at sarjapura on 11 feb 2012: I inquire about the event at kormangla office. She has no information about the event. I went to sarjapura office and talk to suknya about membership card as well as event calendar. I also informed her about the inquiry I made in kormangla office about valentine day. She said that she would do follow-up and she provided me temporary blue pamphlet containing events till march 2012. I asked her about valentine day and she told me that if event was specified in the pamphlet then you can join the event free. On valentine day 9pm, when I came to sarjapura office along with my wife, it was told me that the event was not for members but opened for all. And everyone including members had to reserve the table by paying the event money. I talked to avinash (Event coordinator) about what was promised me on 11th feb 2012. He told me if promise was made by country vacation team, I should discuss with them, not with country club team. When I went to country vacation's office, reception was telling me to talk to suknya and she was not in office. Is this the way you guys solve problem, just passing customer to different people? It seems to be worst than any government office. Anyway I tried to call to suknya and all she could do was to sms me & ndash;"who is this?" she didn't care to pick-up the call. Even when I sms her that I am country club member and has to talk to her, she didn't bother to take call. Hats off to your service and thanks for spoiling my first valentine day after marriage.
Events at sarjapura club: since nov 2011 till feb 2012, only paid events are organized. None of the free events (Weekend events) are organized. There is no communication provided for cancellation of event or any paid event. No card is provided for country club lifetime membership. How come I access country club service by using country vacation card when these two are different entities?
Cancellation of membership: I asked them to cancel my membership. And country vacation says they don't have cancellation policy and they are not ready to cancel the service. When asked about poor service provided, they put all blame on country club which is different division and is not part of country vacation. I am not able to understand how come they provide country club event calendar and lure customers by highlighting benefits of country club.In reality, there is no benefit of country club at all. How come service is not having any cancellation policy? What should a customer do if he is not happy with the quality of service provided?

Details:
Country vacation membership number: dt82#1430
Contact number: 9008025188
Email: [email protected]

Kindly let me know if any other member of country vacation is also got cheated by these fraud schema of country vacation.
—

Best regards,
Sandeep fatangare
Resolved
The complaint has been investigated and resolved to the customer's satisfaction.
The complaint has been investigated and resolved to the customer's satisfaction.
Country Club Hospitality & Holidays
-
Cancellation
cancellation of my membership (CVHYD4club30LB91794) due to fraud from Country Vacation

Hello All,

This is regarding cancellation of my membership (CVHYD4club30LB91794) with the country vacation, a part of country club because of your fake commitments and false information being provided by the executives.

On 1st Sep 2011, received a call from your executive Mr Prakash, regarding free Gift coupon during our shopping at big bazar, Hyderabad. My wife and I went to Amritha castle to collect our Gift &free holiday package of 7 days, but before passing the gift they forced us to attend some seminar. In the seminar two of the executives accompanied us and started explaining about Country vacation membership. Seminar hall was very congested and music was on.

They started asking very personal question and on objection they replied that such discussion is just a part of their seminar. There they fascinated us and offered the membership of country vacation. The offer included:
· 7 days and 6-night hotel accommodation.
· Lifetime club membership
· Holiday across the globe.
· 4-5 times Function hall booking.
· Rent and Sell out of membership to anyone (to be done by the agent with 10% interest.)
· Tie up with SBI Credit card and HDFC credit card with 0% interest rate on EMI.
· Family insurance for 6 Lac
· Gold card
For the above-mentioned offer they charged us an amount of Rs 1.98 lakh. On denying this offer they started negotiating and reduce the amount to Rs 1.68 lakhs for being non-residential of Hyderabad and for housewife (as my wife is a housewife and 2night 3 days holiday package (including Airfare)).they didn't given time to think and forced our cell phone to be off.

Meanwhile they initiated the agreement procedure and asked for my credit card and swiped Rs 68000, 50000 and 15000 in a min. They did the transaction while the discussion was on. On disagreeing, executive and manager tried convincing for the closure of the proposal to an amount of 1.38 lakh, and persuaded us to avail the service and when desired they will help us out for rent or sellout. Left nowhere unwillingly did a transaction of Rs 5000 for the closure and signed the document.

On confirmation, except first three points they didn't comment anything about the other services in the legal document. On verification came to know about the company and how many fraud has been done.to their customer.

Reading the reviews and other details I approached Mr Gupta, customer care manger to cancel my request but he denied.

I don't have any faith on the company after reading the customer reviews, no tie up with bank, no commitment for selling this membership and fraud Commitment by the executive. No time has been given us to think about this membership.

To resolve the problem, I would like you to credit my account for the amount charged for this proposal as I disagree to carry on the membership.

Please help us from country vacation.

With rgds,
Subhash
Cell- +919533390729
Resolved
The complaint has been investigated and resolved to the customer's satisfaction.
Country Club Hospitality & Holidays
-
Fraud
Hi I had purchased vaction plan from country vacation's ( Country club). I was promised a site, Life time membership and 1 week vacation for 5 years. I recently tried to book for a vacation and they are asking me to pay 6000/ rs for maintenance charge. Till now i have paid 1 Lakh 20 thousand. I dont understand why i have to pay 6000 per year and all i am gettimg is a week vacation. The team also promised that there would be a club house, schools attached to the project where the site is allotted and have taken the Maintenance charges for the Plot as well. However there is no development that has happened in the said area. I am not happy with the response i am receiving. I was never informed about the maintenance charges in 3 years, they cancelled the vacation even without informing. Please somebody help to get me my money Back
Country Club Hospitality & Holidays
-
False promises
I also fallen in to the trap of getting some plots at Tumkur paid more than 1.5 lakhs for me and my son.
I paid in 2006 till now nothing happened, now I am retired so I got time to run around, but nothing is comming from these chaters.
I want to approach the consumer court, has any one taken the legal help can you please share some details so that I can also file a legal complaint and recover my money.
Country Club Hospitality & Holidays
-
Cheating or fraud
I have been offered a free one week vacation in india and called to collect the free coupons and a one hour presentation in their Dubai Hotel . They gave me bogus presentation and compelled me to become the member. Now I am trying to get my money back. Can anybody infom me where can I make a complaint in dubai ( Is there any Public consumer protection body or office in dubai) Please email me at [email protected] or call me on my Mobile 0552581447
Country Club Hospitality & Holidays
-
Membership
I received a call from countryclub dubai sayig that I have been selected for one week free holiday voucher in india and come to their hotel in burdubai with family for the free coupons and a one hour presentation. After presentation they pressurised me to become a member on the same day with lots of offers. I am not yet convinced. Now I want a refund of my money I paid. Where or whoo can I approach to file a complaint in dubai.
Please infom me by my email id [email protected]
Country Club Hospitality & Holidays
-
Commitments?
SIR
It had all begun on 23rd September 2010 when I, unaware of the appalling and inexcusable attitude of the country club sales people, took a step to upgrade my membership. I never knew that I will have to call, talk, plead, beg and fight for the promises they had made at the time of registering me as the member. I was committed to receive the following benefits in return of an upgradation amount of one lac twenty thousand rupees.
•Free trip to Dubai for 6 nights/7days inclusive of apex air fare
•Free trip to Kovalam for 6 Nights/7days
•30 years of hotel stay in STUDIO room.
Prior to this I was given a membership approval sheet stating that I have acquired a membership for rupees 1 lac twenty thousand with no pending dues. But after a fortnight when my login and password were made, it came as a bolt from the blue that their site showed and still shows a payment due of around fifty five thousand rupees(Rs 55389 to be exact). When asked Mr Rakesh about it, he commented "ye toh badhi mamuli si baat hai"(it's a tiny little problem). I had a lot of verbal arguments with them but all in vain. The story does not get over here.
The other online specifications in my account carries tones of mistakes and speaks volumes about the technical people present in this fraudulent company.
As mentioned above Mr. Puneet had promised me a trip to Dubai in the first week of December at the time of getting my membership upgraded. But due to unavailability of the same I was guaranteed a holiday package in Kovalam for 6 nights/7days. After regular efforts, talks on the phones with heated quarrels, personal visits to the office, etc., I was given a 3 night stay at Kovalam(charged me Rs 2100/-). But there was another fraud in store here too. The above package promised to be given as complimentary (for which I had asked number of times from country club office as well as the person concerned who called me from Hyderabad Office) was given to me from my 30 year of stay at the hotels. And that's not all, a holiday of 6 nights/7days was deducted after giving me the above 3 nights package. The above case was done after visiting my account which is a crime under the Information Technology Act.
It has been ten months that I have not even received my permanent member cards after false commitments had become a common phenomenon from this company.
I had sent various emails asking them about the status and action on this issue and complete negligence had been seen. Due to the above experiences I finally wanted to cancel my membership to get my refund wherein again regular mails and notices were sent.
As a proof, I hold the agreement given to me by country club(in a physican form), all the screen shots of my account stating that my account was solely operated by them in making different reservations. It is also a proof of what the system showed in the past if they might have changed it now. I also hold proof of all the mails sent to them in my e mail inbox to which no replies were made.
Thereby, keeping in mind the above context, I want to file a complaint against the company so that my hard earned money is returned to me and also, no other innocent people are further cheated by this company.
MY MEMBERSHIP NO. IS CC06DELKOOL30L225
CARD NO(through which payment made).-####
The complaint has been investigated and resolved to the customer's satisfaction.
Country Club Hospitality & Holidays
-
Country club india fraud
I was cheated out of Rs. 5L by Country Club India. They promised us a plot and after we paid they would not answer.

I have been unable to recover this money and we have no place to live.

I filed a FIR. Here are the key people in Country Club India:

Y. Rajeev Reddy

Y. Siddharth Reddy

Y. Varun Reddy

D. Krishna Raju

S. Subba Rao

Y. Manjula Reddy

Y. Subba Rao

D. Venkata Kishore

D. Venkata Raju

Indukuri Raju

K. Satyanarayana Raju
Resolved
The complaint has been investigated and resolved to the customer's satisfaction.
Country Club Hospitality & Holidays
-
False commitments
This country vacations is a fraud company which makes their business with all false statements. They never bother about our requests or complaints once they receive their money.
Once they got money they never help us in booking the holidays and they never return our money. Their false commitments like ...
1. They will offer life time membership with 7 holidays per year.
2. If we book ealier like 45 days prior we can get 14 days per year.
3. Whenever you want you can cancel your membership and they will return your money.
4. Discount on flights
5. Discount on food.

Since few months i am trying to book holidays but no one is helping, and all are saying that bookings are not available now

and COUNTRY VACATIONS CUSTOMER CARE ITSELF TOLD THAT THEY MADE FALSE COMMITMENTS.
PLEASE EVER EVER BELIEVE THEIR WORDS.
Country Club Hospitality & Holidays
-
Life time use of club facilities cheated
I have taken Country vacations 5 years membership which they have promised along with the country club life time membership & use of gym & swimming pool. Also along with it 1 year use of new constructed gym & spa beside the old building. After 1 year they are telling this 1 year free is for all facilities & to use it now we have to pay annual subscription charges. I have complained the same to customer care team in July11 & contacted they too, but there is no response from them. They have cheated me. Please help in filing a consumer complaint against this company.
The complaint has been investigated and resolved to the customer's satisfaction.
Country Club Hospitality & Holidays
-
Cheating by country vacatioons, pune
I have done agreement no dt54#1629 dt 22/8/10 & paid rs 1.6 lacs to them by citi credit card as mr rashid confirmed that they are having tie up with citi bank & they will convert into 7 year interest free emi. unfortunately witout checking with bank I have done payment & next day I came to know that what ever they are saying is totally wrong.
Now after approacing to country vacations they said that their tie up stops with citi bank & its with standard chartered & hdfc. hence I have applied hdfc credit card, recd & approached to country vacation but not getting any further positive responce.
Pls see the communication below with country vacation with no results even after so many verbal & written followups.
I am also having written confirmation from mr khatpe that he will resolve all the issues by 10th sept 2010' now almost 1 year is over.
It would be very helpful if I will quit here & received my total invested amount of rs 1.6 lacs with interest.

Pradeep kumar tomer
Chennai
M-08754504176

Below are some communication with country vacations :

From: "pradeep tomer"[email protected]

To: [email protected]

Cc: pradeep. [email protected]

Subject: cheating by country vacations-contract no dt54#1629

— forwarded message —
From: "pradeep tomer"
To:

Date:
Subject: cheating by country vacations-contract nodt54#1629
Dear sir,

With reference to contract no dt54#1629 dt 22/08/10 agreed at pune, I have discussed the following points between mr rashid sheikh - 9673994495, mr jeevan-9271208277 & undersigned with my family but unfortunately till now neither of the commitment have been fulfilled:

1. I have been informed that if you can do payment through credit card from citi bank & standard chartered, you will get 84 interest free monthly instalments i. e. 7 yrs since "country vacations" are having tie up with them, however when I vave confirmed the same on next day both citi bank & standard chartered have refused clearly that there should not be any deal from "country vacation".

I was ready for agreement only since I was ready to pay installments monthly not the interest part.

Now, pls let me know who will pay the interest for same & why mr rashid sheikh had given me wrong information. is it my mistake that I have trusted you without confirmation from bank before card swaping/agreement.

Above problem is very serious, pls concluded on priority.

2. i have been trying to contact above person but they are not lifting mobile & if lifting sometime then giving excuses that I am driving, busy with someone, call you later, etc.

Apart from above I have tried to contact mr ganesh-08149120710 who referred me for this, ms chitra-020-66499523 & customer care nos-020-66499523/534/502/533 for help but not received any proper feedback

3. I have asked for details filled up on that day but still no one is acting for that. I am not expecting the reasonably fare service if you are professional. apart from agreement I do not have any document. at least make a system so that I should get complete written information.

4. no information for free gift i. e. laptop or tv although while agreement comitted to get within a weeks time ?

5. no further communication have been received even after 15 days from your end exept welcome letter (that too after followup with customer care deptt.

Now, I am requesting you to resolve the above issues which should in our mutual benefit & sustain a relation in long run.

Awaiting for your positive reply.

Kind regards,

Pradeep kumar tomer
Resolved
The complaint has been investigated and resolved to the customer's satisfaction.
The complaint has been investigated and resolved to the customer's satisfaction.
Country Club Hospitality & Holidays has left an official reply on this complaint.
Country Club Hospitality & Holidays
-
Need refund
Hi,

I am Sunil Thacker, On 20th august, 2011 I took the membership of Country vacations-Pune, Maharashtra, India, and in one hour I got to know that this is a big time fraud company. All that sales people promises is a big bunch of lies. They promised that they will get EMI's done, later they said we don't do that. They promised squash, TT, Tennis, Swiming pool, SPA, beautiparlour and so many other games and fun things to be there in Pune clubs and I got to know that none of these facilities are available. When we check the internet, so many people complain that they don't get hotel/resort reservations done, because they say its not available. So all in all whatever they promised, all the services that they talk about, none of that is available. When I asked for refund, which I asked in just one hour, they said this is non refundable and I will not get my money back. I have a chain of 20 emails with various folks(Sonia, Hemant, Asif, Rakesh) of country vacations. But still nothing has been done from their end.

Request for any help or guidance.

Regards,

Sunil Thacker
(09049277577)
Resolved
The complaint has been investigated and resolved to the customer's satisfaction.
The complaint has been investigated and resolved to the customer's satisfaction.
Country Club Hospitality & Holidays
-
Non refund of membership amount
We got a call on 17th July saying we got selected for a package tour/resort and asked us to collect the gift voucher at spencer plaza. We were asked to attend the presentation and got traped.

Smart and trained sales men (Karthik & Nithin) cheats people based on the situation and circumstance by giving false commitment.

(False commitments) …..
- Membership amount paid is the deposit which will be returned in 2 years with 12 percent interest if you do want to continue the membership.(There is no such refund I think)

- Don't have to pay the AMC charges annually, Only in the case of availing a trip for that year you need to pay 6000/- (either you use it or not it is compulsory to pay the AMC cost for renewal)

- Package contain 14 days where 7 days we could use and 7 days can be rented or gifted to your friends (As such there is only 7 days )

- Abroad airline cost 20% to 30% Discount (No air fair is free)

- No charges of package tour – Pick up / Drop / Sight seeing / Room
(After membership everything has cost associated, for the room they also collect utility charges of 700 which is not communicated)

- All Clubs has facilities like swimming pool, indoor and outdoor games etc., Aslso there will be Dance classes & karate classes for Kids during weekend.
(In Chennai out of 4 only one place has the facility which is far away from the city)

- During the tour – A cook will be given to prepare the food, we need to provide the raw materials. This is for local and abroad.

Accomodation - Accomodation will be provided up to 8 adults, (but it seems accomodation will be provided to only 2 adults & 2 kids)
He still attracted that Medical Insurance of 6 lak (3 for each) is available. So far I don't have any doc for that.

Its all well planned, Nithin collected our card saying what type of card it is by the time Karthik showed the agreement and quickly take us through saying these are the things that we discussed and asked us it sign it…. We could only realize the impact after we came back home & read the agreement.

Nitin said that the for ICICI card they will convert the amount to EMI of 12 months free of Interest & processing fees, but later learnt that there is no such scheme with ICICI Bank.

I had a bad experience for Booking for Hotel reservations also.

I asked to book Hotel accomodation at Mysore on 29th - 30 th July, Nitin & Kathik told that it should not be a problem and aksed me to book the Reservations. I booked my Reservations later lerant that the Hotel is under renovation & it could not be booked.

One more Instance is the Kodiakanal booking, which I asked to book from 13th august to 15 th August, Karthik said that It is booked & you will get a call from customer care later when I called the customer care I lerant that it is not booked & they need our photos & otherdocuments for booking which was not communicated to us by either karthik or Nitin.Except photos I have given all my documents to Nitin, not sure what they have done with them.

Now Based on all the above facts, I do not want to continue my membership with country vacations & wanted to cancel my membership & want my Rs 80000 refund as soon as possible.

Till now I did not received any memebership cards which were supposed to get in 4 days & I have not utilized any of your services.

Please do the need ful & provide my Rs. 80, 000 amounts as soon as possible.

Name : Shobhan Kumar
Amount Paid : 80, 000 for 10 years membership
Membership of Club and Country vacations
Location ( Chennai )
Email ID – [email protected]
Mobile No - 9176616651
Resolved
The complaint has been investigated and resolved to the customer's satisfaction.
The complaint has been investigated and resolved to the customer's satisfaction.
This review was chosen algorithmically as the most valued customer feedback.
The senior executives of Country Club (India) Ltd., in New Delhi in collusion with their head office in Hyderabad have fraudulently cheating me of Rs.135, 000 (One lakh thirty five thousand only) and subsequently forged my signatures on their purported agreements without my consent and knowledge to coerce me into the membership of their clubs.
Read full review of Country Club Hospitality & Holidays
Country Club Hospitality & Holidays
-
Big fraud
Never take/accept any offer from Country Club (I) Ltd. Membership. The crooked Sales guys of Country Club will give you lots of commitmentsa and offers in terms of membership benefits, and will simple take away your money.

There are 1000+ complaints posted about Country Club at various Consumer forums.

Unfortunately I am also a victim, so just felt alerting you too. I have already registered a case against CCIL in New Delhi Consumer Court Forum, Udyog Sadan. Case No. 62/09. The case is on and court has already issued a notice to CCIL.

If you go through the enclosed mail transaction below, which I have been sending to CCIL then you get the detail story and how they treat their members.

Pass on this message to as many people you know and alert them. Share with your all friends and relatives. .
The complaint has been investigated and resolved to the customer's satisfaction.
Country Club Hospitality & Holidays has left an official reply on this complaint.
This review was chosen algorithmically as the most valued customer feedback.
Country club oman is not fullfilling the promise. Also not ready to refund the money which has been collected. Implimenting hidden charges in the contract. Join to put complaint : [email protected]
Read full review of Country Club Hospitality & Holidays
The complaint has been investigated and resolved to the customer's satisfaction.
Country Club Hospitality & Holidays
-
Fraud
hi to all who read this,
wish to inform you that please do not become a member of this club anytime.
they are expert in marketing tactics, they will do some useless presentations
to your family and children, show you nice exotic locations, and label these as there own properties
they will ask you to pay money by credit card, debit card, cash or cheque .
once you pay, they will forget you
they will not reply to you,
will promise to call you back,
and like fools you will keep on waiting.
no promises will be kept
they will ask you to pay more money,
they will not tell about any rules ofcom pany.
no refund of money
resorts are poor quality
no bookings will be done
ask you you pay extra 600-800/day of your stay.
please help me, reply
Resolved
The complaint has been investigated and resolved to the customer's satisfaction.
We are here to help
16 years' experience in successful complaint resolution
Each complaint is handled individually by highly qualified experts
Honest and unbiased reviews
Last but not least, all our services are absolutely free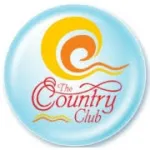 Country Club Hospitality & Holidays contacts