College Board complaints
70
Newest College Board reviews & complaints
This review was chosen algorithmically as the most valued customer feedback.
Hello, My name is Matthew Zavala, and I am the Principal and AP coordinator for the Maple Leaf World School - Hohhot, PRC campus received our level 2 College Board code this past August 2023. We were delighted to share the news with students and parents about our success and the ability to order AP exams, offer AP courses, and registered as an official AP...
Read full review of College Board
SAT Score
This is a very high priority case as we are razor close to our application deadline date.

My daughter took SAT on Oct 7th. Her score hasn't been released and we have a deadline for submitting our college app in 2 days. I have been on phone with your customer service in Phillipines for 2 long days. I need my daughter's score released so she doesn't miss applying to her schools.

Her case number is [protected]

All our efforts to speak to someone in the USA have failed. Could someone at College Board please send me their phone number so I can call them back?
Desired outcome: I need her SAT score for the exam she took on October 7 released today
SAT Score are not received.
Hello,

I wanted to inquire if anyone has encountered the issue of obtaining scores from CollegeBoard before. My son took the SAT twice, on June 3rd and August 26th.

We find ourselves in a hopeless situation, having reached out to College Board over 100 times through emails and calls. This ordeal is taking a toll on our child, and we are desperately in need of support.
Desired outcome: Obtain SAT scores from the college board.
Is College Board legit?
College Board earns 91% level of Trustworthiness
SAFETY NOTICE: ComplaintsBoard has analyzed College Board and determined that it has perfect credibility and is completely trustworthy, with a legitimacy rating of 91%.
We found clear and detailed contact information for College Board. The company provides a physical address, 9 phone numbers, and 2 emails, as well as 3 social media accounts. This demonstrates a commitment to customer service and transparency, which is a positive sign for building trust with customers.
The age of College Board's domain suggests that they have had sufficient time to establish a reputation as a reliable source of information and services. This can provide reassurance to potential customers seeking quality products or services.
Collegeboard.org has a valid SSL certificate, which indicates that the website is secure and trustworthy. Look for the padlock icon in the browser and the "https" prefix in the URL to confirm that the website is using SSL.
We looked up College Board and found that the website is receiving a high amount of traffic. This could be a sign of a popular and trustworthy website, but it is still important to exercise caution and verify the legitimacy of the site before sharing any personal or financial information
However ComplaintsBoard has detected that:
While College Board has a high level of trust, our investigation has revealed that the company's complaint resolution process is inadequate and ineffective. As a result, only 14% of 70 complaints are resolved. The support team may have poor customer service skills, lack of training, or not be well-equipped to handle customer complaints.
We found that the website College Board is based in a high-risk country and appears to be selling well-known brands at unusually low prices. This could be a sign of potential fraud or counterfeit products.
We conducted a search on social media and found several negative reviews related to College Board. These reviews may indicate issues with the company's products, services, or customer support. It is important to thoroughly research the company and its offerings before making any purchases to avoid any potential risks.
Our Verdict: College Board is highly recommended company, but beware of poor customer service. Their 14% Resolve Complaints rating is a cause for concern. We advise using their services securely and reviewing complaints beforehand.
SAT registration cancelled without any explanation.
My son Did his SAT testing last month in India. His test result was showing pending on website so I called 3 weeks after result date and customer service guy said his registration has been cancelled without telling me the exact reason. He did read a long paragraph about unfair testing but did not give me any specific reason. My son worked so hard for the test and his college application deadlines are approaching close. Now he is going to have do the test again in August and going to miss few college applications not to mention paying test fee and coaching center again. This is playing with students future . At least they should provide a specific reason or explanation about what happened. Poor people like us work so hard to give our kids good future . It would be nice if someone could investige this. My family would really appreciate it.
SAT Cancellation
Dear College Board,

My name is Hamad Masood Kiani and I registered for the March SAT due to take place tomorrow at 7 AM in Pakistan. I am writing to express my extreme frustration and disappointment with your organization's recent decision to cancel my SAT registration without any notice or explanation.

As a student who has been preparing for the SAT for months, I was counting on this test to help me achieve my academic goals. The March session was the last slot in which I could appear to apply for the Lahore University of Management Sciences (LUMS), Pakistan. However, your arbitrary decision to cancel my registration has not only disrupted my plans but has also left me feeling disillusioned with College Board's lack of consideration for students.

The fact that you cancelled my registration without even bothering to provide a reason or an alternative solution such as placing me in another test center is unacceptable. Your actions demonstrate a blatant disregard for the time and effort I have invested in preparing for this important exam. And now, my future and the chance of going to my dream university hangs in the balance.

Furthermore, the complete lack of communication from your end only compounds the frustration and confusion I am feeling. How can you claim to support students' academic aspirations when you fail to effectively communicate with them and leave them in the lurch without any notice or explanation?

I demand that you rectify this situation immediately and provide a satisfactory explanation for the inconvenience and stress you have caused. My SAT is scheduled for tomorrow (Saturday, 11th of March) at 7 AM PST. Kindly reallocate me to a test center and provide me with a SAT ticket.

Regards,

Hamad Masood Kiani
Desired outcome: Re-register me for the SAT due to take place tomorrow.
Unreliable service
My friends' kid attends a course. There is an invoice that states outstanding payment of $25 to settle asap. A couple of domestic and international numbers are provided too. Even after 30 consecutive minutes of transferring here and transferring there, I was not able to pay for the outstanding amount on behalf of the student. This is the lousiest service that I have ever come across. I was not asking any sensitive information but to pay for the 'so called' amount on behalf of the student. This kind of service is that total failure. My frustration was immense as I had to spend my breaktime during my office hours.
Desired outcome: Stated clearly in the information section.
SAT
Two kids took SAT 12/22 on a school day. Scores released however not showing in their accounts. I have called 5 times..emailed just as many. Emails go unanswered.calls same BS each and every time...your issue has been escalated you will receive a call blah blah...never happens. I need get these scores sent to prospective colleges.

Called again..and once again the same "your issue has been high priority you will receive a call" No..no I wont because I never do!

Ask her to send the scores since that is most what I am concerned with - they charge me..which they should not since I never got my grace period to send them free. The lady DOUBLE charged my card! She said it did not go through um seriously?

They have got to get a different company to handle these tests. This company is a joke!
Desired outcome: FIX MY ACCOUNT and refund me $36
Correction of lastname
Good day Ma/Sir. I am writing this letter in appeal,for my lastname which was wrong written as Iheanyichukwunwaizu to be correctly written as Iheanyichukwu-Nwaizu. Test Date:Saturday,December 3,2022. Registration Number:[protected] I look forward to hearing from you.
Update by
iheanyichukwu-Nwaizu happiness
Dec 03, 2022
11:47 pm EST
No response to my message yet
I was in the accommodations room but we did not receive accommodations
10/1/22 I took the SAT in Sebring Fl. I was in a room with 2 other students. I was supposed to get extended time and I was told times up and was out the door at 12:15… I told the proctor I was not done, that I usually have extra time, he said I give you 20 minutes. I said no way can I finish all sections in 20 minutes. He said do what you gotta do, Christmas tree 'em or something.

Waste of money! This was also right after a hurricane had no water or electricity. Did not interview me, just the coach who was the coord. and the proctor from out of town. They should have interviewed 2other students. They should allow me to keep these results because I need them praying the Xmas treeing didn't hurt me.I should be able totakeanotherSATonthemandgetaccommodations andmorethan1break!
Desired outcome: Keep results but get to take it again on them and get my accommodations!!!
SAT cancelled 30 min notice!! Shelton, WA
We came all the way from Canada driving for 9 hours speeding more than thousand dollars, taking time off of work, and stressing my kid out. We get there and you cancel with short notice?! You claim the coordinator was sick and you had no replacement? Are you kidding me? This is big organization so I find that hard to believe. Now you say weather? It's gorgeous here. Oh and you reschedule but now everyone has to cancel their plans, take more time off work, spend more money to travel when gas costs an arm and a leg. You might just cancel again! From the start, this organization has been poorly run: you don't post results in time, you allow the students to control the their registration without involving the parents. Yet, they are kids so the parents must get them there and pay. I never received a cancellation email.

I am extremely upset at the lack of professionalism, communication, consideration for the families and students who travelled and lost money, the concern for these kids needing their results for applications, and how poorly run your organization is. You absolutely do profit off of kids money and anxiety. Your company lacks foresight and empathy.
Desired outcome: Be given a spot in a testing centre in Vancouver Washington by October 15, 2022. To get those results within 2 weeks of the test. To have the fee waved.
SAT Testing Site Closed
TESTING SITE CLOSED TWO DAYS BEFORE THE SCHEDULED TEST. I called to have the location change and they told me the registration window closed. I did register months ago, I only need the location changed. Then the manager told me he would not change the location, he has no idea why the site closed, and nobody higher than him would want to talk to me. TERRIBLE CUSTOMER SERVICE!
Desired outcome: All I want is simple. There is another testing site that showed open seats. I would like to be moved to a new location. Doesn't seem like that big of an ask. College Board should have proactively reached out to all involved.
Missing Score
I took a $100 ap in the hopes the score would count for college credit. The scores are all released in the beginning of June. I received 2/3 scores, and was told I would have the 3rd by August 15. On the 15th my score was still missing, I called customer service and was told that my case was escalated and that a higher department would reach out in 1-3 days. They did not. Upon calling again I was told my case had never been escalated. By this point I had already had to sign up for classes so the score is especially useless. I asked if I could just get a refund and the woman on the phone told me that was beyond her. It's incredibly frustrating that I cannot resolve the issue on my own, and further more that the customer service offered is utterly useless.
Desired outcome: Please refund.
Scored cancelation
My son sat scored was canceled without any reason and this is illegal and this against low. All sat scored were approved for all students in the same school and sat test committees? Except my son.

Approved my son Sat score for 7th of May test.

Or send official letter from college board the reasons of cancellation then I will go to court against the college board

I want legal department in college board to contact me to avoid any legal action against college board

Name : Kareem Alzaher

Date of Birthday: April, 8, 2004
Desired outcome: Approved my son Sat score for 7th of may test .
my son sat scores are canceled for no reason . my son studied very hard to pass the sat exam. in same school more than 100 students sat scored was released for them ( dome international school (Saudi Arabia/Riyadh ).only my son his scored was canceled.to cancel any score for students must have report from school that something wrong happened. did you get like this reports against my son .you can ask school for camera records in exam day to be sure that my did the sat exam by his own efforts .

we as family believe than an injustice decision has been made for our son.my son win quiz be in school and his GPA : 4

I bought him sat book from UK to help him pass the exam .

he need 1150 scores to join university.

we agree to make on-line exam to prove that he was able to pass the exam .

my son name : Kareem Al Zaher

Date of birth: April,8,2004

BR

Ehab Taleb
we didn't receive any emails regarding cancelation .but call center informed us that
The complaint has been investigated and resolved to the customer's satisfaction.
May sat scores pending
Name : KAREEM ALZAHER

DATE OF BIRTH:APRIL,8,2004

EMAIL:[protected]@gmail.com

Gr : 12

Nationality : Jordan

Current place of residence :Saudi Arabia

Dear College Board.

We do not know the reason why my son was not given the SAT score, although all the students in the same committee and the same school have received their results. There is no reason that was sent. My son is going to university, waiting for the results of the month of May. My son studied very hard and I also brought him books from London to help him get better score. Because the result was not shown, we as a family do not know what the solution is. My son needs a score of 1100 for admission to the university and I am sure he got it. I took a week off from work and used to reviewing study material with son. There are no responses from the College Board. My son's future is suspended for no reason. I hope to send the results so that my son can enroll in the university

BR

Ehab ALZAHER

Kareem father

ehabtaleb. [protected]@gmail.com

[protected]
AP exam materials - answer sheets
Today, I waited for an hour before connecting with a customer service agent. The customer service agent connected. I could not hear this individual; I repeated "Hello" several times before the call was disconnected. The second time I called, I waited 50 minutes before connecting to a customer agent. Once connected, I explained that I need College Board to send me 25 more answer sheets for the AP Exams the week of May 2. First, which is true, I received 800 answer sheets. I place and answer sheet in each students envelope according to the number of exams. The representative stated that I received 800 and 25 were going to arrive during the late testing window which the week of May 18. I said that I needed them on Monday May 2. Then she said, oh they will arrive during the regular testing window; the testing window is 2 weeks. My frustration increased dramatically, after waiting for two hours, I felt like this representative was trying to appease me which did not help. I asked why they could not send the answer sheets. She stated that I received 800 so I should have enough.

Very disappointed with College Board.
Desired outcome: College Board overnights the 25 answer sheet so they will arrive on May 2. Answer sheets are not secure materials.
Testing center cancelled exam and refused makeup date
I was scheduled to take the SAT exam on March 12, 2022 at Centreville High School. Due to bad weather the school was closed. I just learned that this test center chose NOT to offer a makeup date of March 26,2022 while other locations in the same county have offered a makeup. As a result I am forced to start the process all over again and sign up for the next test offering which is in May 7. Why can't I attend another sites makeup exam? I am not available to continually prep for this exam as I have scheduled other tests and cannot possibly take the sat exam the same week that I have to take 3 AP

Exams. I took a course to prepare for this date but cannot continue to do so

For another two months.
Desired outcome: Allow me to retake the exam at another testing center that is offering a makeupExam on March 26. Please Help me have a successful SAT experience.
A service person, who attended my case of updating name and acted irresponsible.
Dear sir/mam,

I have registered for SAT March 12, 2022. I need to make an update in the legal name provided in the SAT admission ticket. The request was mailed and submitted to the collegeboard and this person ABC(not mentioning the name respecting their privacy) was assigned to deal with my case. The complain was placed on the 3rd(approx) of February. ABC mailed me on the 11th(exact) of February. They asked me to provide with certain details which were necessary to make the name change and also verify the information. I submitted the necessary information on the 11th of February itself. But, there was no updates from the person since then. I regularly tried reaching out via the same mail, but got no response. I waited for 7 days thinking it would maybe take minimum of 7 business days for the collegeboard to process the update. I had no option but to wait. By 27th of February, I started panicking since my exam was around and also the deadline to update the name was also crossed. This got me so worried. I reached out the customer service via the provided emergency number, but my call was not connected to anybody, saying "there is a lot of enquires at this hour, please wait".

Finally, by 2nd of March(today), my call was attended by a customer service personel. She took in my details and helped me file another case to update my name. Howsoever, she has told me that there is no assurance that my name will be updated since the deadline is crossed. I feel so restless. I reached out to the collegeboard for help BEFORE A WHOLE MONTH. And now they say there is no assurance since the deadline is crossed. The fault is with the collegeboard. I reached out earlier, but you have eaten up 90% of the time by acting irresponsible and not processing the case on time.

I am giving my SAT examination to get into the Ivy League Universities, which has been my dream. If my legal name in the SAT doesn't match with the legal name provided in the University Application, the examination scores will not be accepted by the college. I am already on a year gap. I can not afford to take one more year just over the mismatch of the name. I am confident to score well for the exam. I worked so hard for this, but my chance for offer is at risk due to this issue with name. It worries me a lot. The new case is submitted. I have submitted all the necessary documents for verification. The admission ticket says "any changes to be made in the admission details can be done atleast 5 days before the exam". Since the exam is on 12th and we are left with maximum 5 days to make changes(+5 days till the day of exam) before the exam, I hope something can be done. Please consider this as an emergency case and kindly get my name updated as soon as possible. That would be of great help. I hope collegeboard takes this query with all seriousness and do the needed.

With regards,

Nandhana Krishna US.
Desired outcome: I would appreciate a response about the situation as soon as possible.
Unusual Cancellation
Thank you for your response,

My SAT was cancelled and when I contacted my center and asked about cancellation reason they said they informed College Board in August 2021 about its desire not to host SAT anymore but they don't remove their name from College list.I just want to accommodate me in some other center rather than cancellation because cancellation is not due to COVID.Same thing happened last time when I was preparing to appear in December SAT.Few days before test, I was informed by College Board that my center was changed.I just want the same this time

Hope for your positive response
Desired outcome: Transfer to another center
College Board Registration
Registered my son in December for the March 12th SAT exam near our house. Deadline to Register is February 11. Yesterday (February 9th) I happened to be looking at my online credit card statement and saw a refund from college board (?!) Logged in and saw his registration had been cancelled. Called customer service who went round and round at one point telling me the reason for his cancellation was: confidential (?!?!?), the school must have cancelled (no proof of this), his school location choice was closed to new registrations (WHAT?!). In the meantime when I try to register for a new location or date, I can't see any times or locations when I get through the 10-plus pages they make you go through just to get to that point. Emailed College Board who emailed me back saying yes, they can tell me why it was cancelled but not on email - I need to call customers service. Just called this morning again (Thursday) and the customer service rep said their systems were being upgraded, call back later. Are you kidding me? The deadline is tomorrow, I can't access their system and have NO reason why his registration was cancelled. We've been planning stuff around his taking that test that day for months. If I hadn't happened to be looking at credit card statement I would even know it was cancelled!
Desired outcome: GIVE ME SOME EXPLANATION WHY HIS REGISTRATION WAS CANCELLED WITH NO EXPLANATIN OR NOTIFICAITON. ALLOW ME TO ACCESS THE DATES AND TIMES SO I CAN REGISTER FOR ANOTHER TEST.
SAT
I am very disappointed with the service i receive whenever i call the Collage Board Customer Service at [protected].
My niece took his SAT exams on December 4, 2021 and up till now (January 14, 2022), he still hasn't received his results.

I kept getting an email that his account was delinquent and i needed to make payment before the scores are released but none of the customer service reps seemed to know what i was talking about. I could see in my account that the transaction was disputed due to a fraud case i reported at the bank but for a month, all i was told was that the account was fine and to wait for the results.

They told me to wait for three weeks after December 17, 2021 which is the same day his colleagues got his results.
I waited for more than 3 weeks and i was getting the same story whenever i called.

I sent the check after getting the email again that his account was delinquent and my account got deducted with the amount on January 11, 2022 and he's still not received his results as at now.

The same story over and over again whenever i call!
I never get to speak with the manger or the supervisor when i request for that.

This is the worst customer service i have spoken to my entire life !
Desired outcome: SAT scores being available
Collect Your Trust Badge
Be recognized for outstanding customer service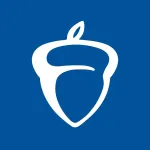 College Board

contacts
Website
www.collegeboard.org
We are here to help
19 years' experience in successful complaint resolution
Each complaint is handled individually by highly qualified experts
Honest and unbiased reviews
Last but not least, all our services are absolutely free