Coinbase
-
Coinbase Support +1~858~771~8677 Free helpline is excellent.
Coinbase does have a more user friendly interface than most but also higher fees than most. When it's having problems or #down

Report to Coinbase Helpline +1~858~771~8677 which is excellent but busy as usual.

Good LUCK if you need support, however. My iPhone died about two weeks ago and have not been able to log into my account through 2FA. I have an authenticator but got assistance

Each time they give an answer it's obvious that it is robotically completed using key words and does NOT address the specifics of your case. I've been going around in circles with these bots for two weeks now.Now the case has been resolved.
Desired outcome: Recommended to all Coinbase users.
Coinbase
-
Coinbase Support 1⃣8⃣5⃣8⃣7⃣7⃣1⃣8⃣6⃣7⃣7⃣ Free helpline is always busy.
Coinbase does have a more user friendly interface than most but also higher fees than most. Coinbase Helpline 1⃣8⃣5⃣8⃣7⃣7⃣1⃣8⃣6⃣7⃣7⃣ is always busy as usual.

Good LUCK if you need support, however. My iPhone died about two weeks ago and have not been able to log into my account through 2FA. I have an authenticator but cannot get assistance.

Each time they give an answer it's obvious that it is robotically completed using key words and does NOT address the specifics of your case. I've been going around in circles with these bots for two weeks now.
Desired outcome: Please respond.
Coinbase
-
Hijacked account
Coinbase hijacked my account in December 2021. It has now been held hostage for seven+ months. All attempts to recover my crypto have been met with doubletalk and lies. I'm sure you have numerous similar complaints against this criminal company. I think it is highly probable that purloined crypto is staked and the interest stolen. Threat made be Coinbase to refuse arbitration if class action lawsuits are joined are as fraudulent as the company. They don't arbitrate.
Desired outcome: It is not safe to have a bank account connected to a Coinbase account. They clean them out, all of the funds will vanish. I want to withdraw my purchased crypto to an honest exchange.
Coinbase
-
Deposits
my deposit was confirmed an the deposit should have cleared fine. i deposited 2500 to Coinbase and never received funds, i showed proof if identity theft and refund conformation ov funds. never got money and someone hacked my acct and transferred 31000 to Coinbase from my evolve bank checking account. They refuse to accept my proof and still deny me the money i deposited/ i am attempting to resolve without involving courts.
Desired outcome: refund in amount of 2500 and damages totaling 1490 for the work i had ti miss while investagating this claim.
This review was chosen algorithmically as the most valued customer feedback.
Back in Sept of last year (2021) coinbase decided to lock my account. I had been using that account with no problems since 2013. But I had been using it in a very simple way, I had been selling a tiny bit of btc once per month... But back in Sept I had decided to buy $10k worth of btc. So, I transfer 5k from my bank, and buy some btc, this took some time...
Read full review of Coinbase
Coinbase
-
Coinbase
I've been locked out of my Coinbase account for nearly a month now as it's "temporarily disabled".

I've had no notice or email. All my funds are pretty much stuck on the platform and getting to support isn't really doing much.

I've reached out to Coinbase on many different support channels, they have stopped replying. They don't even bother to reply to emails.

So they have pretty much stolen my money.
Desired outcome: Access to withdraw and move my assets.
Coinbase
-
Cryptocurrency broker
Coinbase is a new state of the art rip off! No phone number to talk to someone! I have been locked out for no reason, can not sign in and my coins are being held in limbo! I have already filed a complaint with the S.E.C., The FTC., The state of New York who licenses Coinbase to be a broker and the Consumer Financial Protection. You have to complain through e-mail which is a joke esp. when they send you back the same e-mail without any solution. They have no real headquarters and I believe they still investor money and buy houses and travel with it. I like to know where is government on this issue since it has been happening for about 3 years now? These scumbags are enriching themselves on our hard earned money. I certainly worked hard for mine. These millennial owners think they are entitled and believe that they do not have to work for theirs but, to simply steal others!
Desired outcome: I want my coins back so I can place them in a reputable company with an address and phone number so, clients can reach them anytime like interactive brokers!!!!!!!!!!!!!!!!!
This review was chosen algorithmically as the most valued customer feedback.
Had ADA and was collecting rewards then out of nowhere they disappeared. Rates changed to 10% of what they were for ALGO and contest entries were never confirmed after buying and selling double the requirement. Coinbase was supposed to be safe and secure but feels like crooks on WallStreet have taken over stealing factions of dollars from millions of people...
Read full review of Coinbase
Coinbase
-
Coinbase
On 3/15 my bank successfully transferred funds to CB for a crypto purchase. The purchase was completed properly. On 3/20 I attempted to make another purchase and when I hit "preview buy" a message "Acct. Unlinked" popped up. I hit the "relink your account" button at the bottom of the screen, and a new screen stated "Acct. already connected" followed by "success your acct. has been successfully reconnected". When I hit the continue button, the next screen had the same "Acct. Unlinked" that appeared after the "preview buy" earlier. After clicking on the "relink your acct" button once again, but now along with a new smaller blue bar at the top that stated "we are linking your account", followed around 4 seconds by a larger red bar that stated "we are having connection problems, but your funds are safe. Please try again later today."

This never ending loop has been going on since 3/21 when I first called CB support on the phone. They gave me a support case number and told me it was probably a "glitch" are their end that would resolve itself in 7 business days. Ten business days later the problem persists. I called a second time yesterday to support and spent 45 minutes with a staff member. Seeing that she obviously had no idea what to do to solve my issue, I finally demanded she send me up the "food chain". She agreed to "escalate" my case to the next level...and then hung up on me seconds later. I then filed a compliant case immediately thereafter on the CB compliant form. Some hours later I received an email from the compliant dept. basically admonishing me for not allowing the support staff to solve my problem!

I called support again today, and after speaking with staff for 10 minutes was disconnected once again! I have just filed a second compliant with CB. The lack of competency and regard from the support staff is quite shocking, to say the least. My only option at this point is to get my account elsewhere, perhaps Binance?
Desired outcome: To get my crypto account away from CB and to a more responsible party.
Coinbase
-
Coinbase crypto exchange and Coinbase Wallet
1) I sent a total of $2500.00 to Coinbase from 2 different banks.

2) My banks sent the money by ACH to Coinbase.

3)I checked with my banks and they confirmed that all $2500.00 had been

received at Coinbase.

4)In my coinbase acct. they showed $1250.00 total. I used it to buy ETH. I called and their support person told me to wait 1 or 2 days and check again.

5)I called them again 2 days later, then they told me to create a wallet with them and put the ETH in it. And they could trace the rest of the cash. I did that and gave them the 12-word phrase that their system created.

6) Later, about an hour, they emailed me that they didnt tell me to open a wallet and now they couldn't trace it.

7) I checked my account and wallet my cash was gone. I checked the wallet and my ETH was gone.

8) I called my banks and made a complaint and said I wanted my $2500.00 back. Then I went back to my Coinbase account and found that I was frozen out and Now, I am out $2500.00 and they stole $1250.00 in cash and $1250.00 in ETH (now worth $1400.00).

9) Help me get my $2500.00 back and I will be happy. As of now THEY HAVE STOLEN $2500.00 FROM ME.

10) IF YOU USE COINBASE YOU ARE LOOKING FOR TROUBLE.

11) ps I HAD USED THEM BEFORE 2 YEARS AGO WITHOUT PROBLEMS. BUT I WILL NEVER USE THEM AGAIN.
Desired outcome: Refund my money. Maybe this would be a good firm to begin a class action suit against their non-ethical company.
Coinbase
-
unable to retrieve lost crypto
I bought Ethereum on My Ethereum Wallet and on Oct 19th I attempted to send the crypto to Coinbase I hit the wrong button sending my Ethereum to a different type currency (CGLD)...big mistake and now because their support is so hard to use (have tried four separate times), I am out $12k. Yes, I made the mistake but they do have custody of my funds and could help me less any "gas" charges but they are unwilling to help.
Desired outcome: $8k would be satisfactory.
This review was chosen algorithmically as the most valued customer feedback.
Opened an account for bit coin to purchase a $680 dog, I waited two days to be able to make a purchase due to "funds not available to xfer from your bank." Contacted my bank three days later they said they had released the funds two days prevous. I called Coinbase to find out why they would not release my money so I could make a purchase with bit coin...
Read full review of Coinbase
Coinbase
-
Coinbase Account
Had $8,900 one day, $0 the next. No reasoning, no explanation, no customer service help, etc. I believe this happened when sent from BTC to another account that doesn't accept this transfer. This money just doesn't disappear. If necessary, I can write the program, 10 minutes, that would prevent this from happening to anyone dealing with Coinbase. It has to be put somewhere.
Desired outcome: Would like a plausible explanation why this happened.
This review was chosen algorithmically as the most valued customer feedback.
I am new to Coinbase as of 12/2021, what a BAD MISTASKE. On 1/11/2022 My acct was hack by Coinbase. but they will not take responisbily or ownership and trying to put it on someone else. It was confirmed that my acct was Hack by someone through Coinbase. My Shibu crypto totaling 11,555,194.26237 was converted and sold out. I did not Authorized anyone to do...
Read full review of Coinbase
Coinbase
-
Coinbase Holds Your Crypto Hostage
I created an account on coinbase to purchase a helium miner. I was pushed to coinbase from the vendor's site to use their crypto exchange to purchase USDC and then to pay for the ordered product.

I get to the end of the purchase process from the vendor and find that coinbase has a 9 day hold on my USDC. If you are pushed towards coinbase to make purchases, either find an alternative or walk away.

After setting up a coinbase account and purchasing USDC using my bank account, I then find that I can't use said crypto, but I can use it to buy or sell ANYTHING on the coinbase exchange.

In other words, "thanks for dumping your money into our piggy bank and as long as you don't actually plan to use your money for anything other than buying intangible goods, you can use it with our permission. However if you want to buy something real with our...I mean your money, then I'm sorry we don't allow users to spend their money unless its for us"

In all seriousness, this is the first time in my life I have been fooled into putting money into a service that I could not get out. Coinbase may be fine to use to shift crypto around but for real goods it's a total scam. Avoid like the plague
Desired outcome: I want my money released so I can pull it and use a service that actually allows me to use my money to buy goods and services not directly attached to coinbase
Coinbase
-
I want to sell my bitcoin
Do not trust Coinbase. I cannot sell my bitcoin.
I purchased Bitcoin through Coinbase. I had to connect my bank in order to transfer my funds for the purchase. I tried to sell today and was told by messages that my bank account was not recognized. I contacted customer service and they were able to see my bank account in the system and noted my email was also in the system. I could get into my Coinbase account and see my money, but could not sell today. Customer service spent an entire hour with me and could not get it to work! The agent put through an escalation request in order to get a customer service manager to contact me. Have not heard from them. It has been 5 hours! I cannot get my money out.
Judy Sykes
This review was chosen algorithmically as the most valued customer feedback.
My husband tried to email me Bitcoin from his coinbase account in an attempt to move the money from Bitcoin to our bank account. When I clicked on the email to accept thinking it would bring me to my online banking so I could deposit the funds it asked me to open my Coinbase account or set one up. Reluctantly I set up an account and then when I went back to...
Read full review of Coinbase
Coinbase
-
get error message
09154700
When I try to buy I get the message Buys Have Been Disable. I have txt with the online bot I was sent to a live agent she checked into my account but was unable to find the problems. She said she was going to escalate to upper support and you will been notified by email. I received a email saying was your issue resolved I return the NO on the email and nothing happens. I t has been going on for 5 days now I would like the issue resolved.
Desired outcome: being able to buy bitcoin
Coinbase
-
hijacked account
On December 2nd 2021 I found an attempt to take $1, 000 and $34, 000 from my checking account. Neither attempt was authorized by me and I did not have sufficient funds to cover either attempt. I also had problems accessing my account. These charges were corrected with my bank but when I contacted Coinbase all I received NO response that directly answered my concerns. All I got was cut-and-paste, canned responses that did nothing to help me and when I finally got into my account I found that my $3, 000 balance except for around $104 was gone. I contacted Coinbase about this with the same crap from them. NO responses addressing my problem and no explanation of where my money had gone. Then on or around December 13, there was another attempt to charge my checking account $34, 000 to which my bank responded to immediately. I closed my account with but I can't access the account with Coinbase complaining that my email address was invalid. I wonder if or how I am going to access my account for tax purposes at the end of the year. Based on their responses so far I'd say not.
Desired outcome: I want a direct response to my concerns that demonstrates they actually read it and I want my $3,000 back.
Coinbase
-
Loss of funds!
On aprox March 21/2021 i was scammed out of 151000.00 on my Coinbase account, , , on that date i seeked help on Coinbase support page and a box came up they said they was Coinbase support, , keep in mind this happened on Coinbase support line. Anyhow it was a first time to contact Coinbase so i didnt know how it worked they have no phone just the support line which i was using, , , i wanted to know if i could change a withdraw i just made. They said yes so i went thru the process yes i gave my password but i question it, they said they are Coinbase and if i wanted the help i needed to do so they also said i was typing the password into a bot which no human can see. After that my account was froze and over a 3 day period withdrew 151000 out of my account.I contacted Coinbase after may times and no help... Like i said they have no phone, the only thing they have for customers is a support line which is what i got scammed on. i can prove this as i took parts of their scam i took screen shots, Also after i was scammed they added support to the support line meaning now you need to submit a code from your e mail to send a support question. If that was in place i never would of got scammed, , , they also added a somewhat phone support meaning you apply for a card from Coinbase and when you get the card you can call them now, , which if that was in place i wouldnt of got scammed i would have called first. Also on the news Coinbase lost millions of customer dollars accounts between March to May 2021. I also have a account with Gemini, Kucoin, Gateio with never a problem why is that?
Desired outcome: rembursement
We are here to help
16 years' experience in successful complaint resolution
Each complaint is handled individually by highly qualified experts
Honest and unbiased reviews
Last but not least, all our services are absolutely free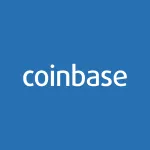 Coinbase contacts