Trade FCM
-
PAMM Account
We don't Allocate any Fund manger in compensation account. if you need one we can allocate but for that you have to Transfer your funds to individual Trading account to allocate a Trading manager

Since I was in touch with Trade FCM, I was not responsible to a single transactions.

Every mail guidance was received from Sam Walton & as instructed, I was forced to follow because my money was stuck.
Desired outcome: After all deductions the account is compensated with little amount which is not operational by me or even not responding to my mails
Trade FCM
-
Sam Walton is fake operating my trade account made full loss
Dear Complaints Board, I have registered multiple complaints but I have not received any favorable revert. My Trade FCM account is fully operated by Sam Walton & made loss in my account. He said will recover losses & transferred the money here & there saying that this is the process & asked to further invest more money to recover losses. I am nil with funds as I have lost my life earnings & savings & found my self in overdues. I am having full call records & email received from this individual. Kindly suggest me in a way so that I could raise a complaint on Sam Walton & recover my hard earned money. Even they have called me and roodly spoke to me not to call them again. I am even not having the userID & pw to look after my account.
Regards,
Haneef.
9912273786
Desired outcome: I need my Hard Earned Money Back
Trade FCM
-
Forex broker deceived and account blown off
Person from Tradefcm called me to open an account with 100 USD and 200 % bonus on total 1000 USD with 900 USD on a credit Trade started with 3000 USD.End of the day only profit was registered.They demanded more to clear the credit and to increase the leverage. The total investment was around 20000USD and the equity was amassed to 93000USD.After paying all the amount and withdrawal was requested the account was blown off.
Desired outcome: Recover the fund and punish the miscreants
Trade FCM
-
Not get any withdraw
I received a phone call from UK, Mr. Abhishek. He told me to invest in Tradefcm.com 100 USD. For one week if I am not satisfied she will refund my full amount immediately as he said. I opened the account as per Mr Abhishek. They gave me an account in iBell Marketing. MQ5 platform. But in that platform just read only mode we cannot do anything In that platform. He has shown me some profit (more than $1500) and he said after 1 month if I deposit another $400 then I can withdraw my total profit. He assured me that will receive withdrawal money in 24hrs. So, I have deposited $400 and I requested a withdrawal on 07 May 2021. After that in 2 or 3 days he lost all money in only one trade. And he said that deposit more money and he recovers all losses. Still, I kept waiting for the withdrawal. It's been 2 months but not received my withdrawal yet. Tradefcm and mq5 platform IBELL marketing both are fraught and activating by single end. Please don't invest single money also in this company.

Account Name - NILESH MORE
Account Login - 462894699896
[email protected]
Trade FCM
-
Still not get withdraw
I am vinothkumar, first call to me Joel, he is u can invest I give more profit, so I have invest 3000 dollars, but the Joel & Lucas is he can using wrong trade & loss everything, & again u can invest 500 dollar I give all your money, so I have again deposit 500 dollar, but next Joel & Lucas & vinoth & aravind Chandran all cheated my money, after one account Manger harshini is call to me, again u invest I give your all money, now I have belive that lady, I take loan & again invest 500 dollar, but still she is not contact to me & not release withdraw also, I have introduce 2 members, they are invest 2000 dollars each person, but the Joel & Lucas & vinoth & aravind Chandran also cheating that members money also, so please I humble request please don't cheat any person, we are believe your company & invest, so please release all withdraws
Trade FCM
-
Withdrawal not received
Tradefcm is a fake and fraud company. Please don't invest a single penny in this company. They are manipulating clients to get more money. They are frauds. I have lost 4600$ by trusting them.
It started in October 2020, Joel from London called and said that I will get 20%- 40% as returns on my investment every month. Than he introduced Lewis Lucas as his senior he provided me with 500$ credit bonus, so that I can watch how they work. In 10 days they made good profits on 500$. After that I invested 1800$, got three withdrawals too, and in January 2021 I took one more account of 1100$. Joel keep calling for more investment, like deposit 500$ and get 1500$ market movement is very good etc. When I told them I already invested a lot and asked for withdrawal in Jan from both my accounts they kept ignoring all my requests. And on 26 Jan they made bad deal and blown both by accounts. When I contacted them they said they will give 60% compensation and recover both my accounts. Than the real struggle starts, I called them mailed them for the compensation. But for long time they didn't replied. After one month of wait they finally provided the compensation in as credit. Joel convinced me to recover my accounts. I told him my financial condition is not good I already lost my job due to covid and my husband was hospitalized too. He need expensive injections for his treatment. They recovered my accounts in April, but whenever I asked for the withdrawal they said certain levels to be finished than only I would be able to get the withdrawal otherwise to get my withdrawal need to invest 500$ to each accounts. I dont have funds to deposit already in huge debts. One day Joel said he talked to his company and they are ready to give me withdrawal, but I need to invest 250$ to each account to get the 1500$ from each account. I deposited 500$ on 3rd May. Joel called me again to invest 200$ more to get the withdrawal. I deposited 200$ on 4th May and made a request of 1500$ from my both accounts. But Joel again called and manipulated again for more money and said I will get 4500$ withdrawal he said borrow money from someone and return once I get withdrawal of 4500$ from both accounts. I was in need of money badly so I trusted him again and made the deposit of 500$ on 6th May. And waited for withdrawal again. On 7th May got a call from Lewis Lucas and he asked for 1000$ as he make a profit of 15000$ so to get that money. I cried and begged them to give me my withdrawal ASAP. But they keep asking for money. Joel called and said he will help me and give me 15000$ just deposit 500$and get the withdrawal and once I receive the withdrawal deposit 500$ more and then the withdrawal of 15000$ from other account. I pleaded him and he showed me the withdrawal of 15000$ from my account too. I trusted them and deposited 500$ on 11th May. He assured me that will receive withdrawal money in 24hrs. I kept waiting for the withdrawal. Its been one month but not received my withdrawal yet. When I confronted them they asked for more money in the name of GST. I have all recording and other proofs to prove it.
I lost my money but I don't want it to happen to any other person. I would like to request all not to trust them at all. They are frauds. They will take your money. Please help and aware clients from these type of fraudsters.
The complaint has been investigated and resolved to the customer's satisfaction.
Trade FCM has left an official reply on this complaint.
Trade FCM
-
Made a loss and Recovered
I am trader this company and my account number is 462894703918 i Invested $100 and took company credit and started trading when i invested the balance amount of $400 due to bad market prediction my account went on loss since i did not got call i have placed bad reviews about the company but support department contacted me and got me compensation and i am trading right now and gonna withdraw $100 today thanks TradeFCM Support and Trading desk fore the support you have provided Recommended Even i posted Fake reviews since loss but company supported me hats off to them
Resolved
Thank you So Much TradeFCM Support Department to Resolving this issue .
The complaint has been investigated and resolved to the customer's satisfaction.
Trade FCM has left an official reply on this complaint.
This review was chosen algorithmically as the most valued customer feedback.
Tradefcm 100℅ cheating company. They have stolen my money. I received a phone call from a Sri Lankan girl her name is Miss. Deepika. She told me to invest in Tradefcm.com 100 USD. For one week if I am not satisfied she will refund my full amount immediately as she said. But after that when I am invested 100 USD senior account manager Mr. Abhishek he want...
Read full review of Trade FCM
Trade FCM
-
Unethical Behaviour
Mr. Abhishek told me to open the account with 100$ and after 1 month if I deposit another 400$ then I can withdraw my total profit.
I opened the account as per Mr Abhishek. He shown me some profit ( more than 1000$) but given me only 100$ withdrawal. After that he made the loss of total amount in my account and revive the same with adding some more bonus. Now my account is worth 700+ $ and Mr Abhishek is telling me to add some more amount then only I can withdraw. He didn't clear me these all before opening the amount.
Please allow me to withdraw some more amount then only I can deposit more.

C M Bhatia (account number - 46289492753)
Trade FCM
-
My fund
My balance fund after all losses compensation account is kept on un-useful. Now they are saying not to disturb, dealing with tradefcm is all loss are what.. Even they are not giving my userid and password to recover my losses all around 6500$ on tradefcm. If no reply please ban this trade broker from reach of innocent persons in the world.
Trade FCM has left an official reply on this complaint.
Trade FCM
-
Forex trading
Do not trade with Trade FCM and lose your hard earned money, this trading platform shows fake profits in Individual account & later throws pray to open pamm account providing compensation and later that compensated money with 40% deductions move again to individual account & asks to redeposit again the balance lump sum to start trading and again make you to lose the money as the market is risky
Dec 17, 2020
10:58 am EST
Dear Complaint board, Please find the attached mail snapshot showing the Trade FCM don't provide the fund manager for the compensation account & suggesting to transfer the balance remained after 40% loss to my initial investment. I have stepped into the company as an investor as Mr. Sam Walton provided trust to make only profits and showed the same to invest further till 6000$ & that to starting from the individual account with 10% commission on profit transfers. Now Mr. Abhishek who is the new fund manager allotted to me after continuous followups ignores & leave me saying that will trade from Jan'2021 as it is not profitable to him & his company to recover commissions. These mentors are continuously sparing most of time on the Forex trades only & they will be having knowledge or assumption of profit or loss. All at last all together left me with loss of my investment. And even my ID was blocked and not at all been accessed.
Nov 27, 2020
10:49 pm EST
Dear Team, This is not blank & white. All the trades are done by the Fund Manager only. The signatures to be done or the copies to be sent to the Trade FCM is guided by the fund manager Mr Sam Walton. He asked to trust for the every trades done by him. This Pamm Account concept is organised by him personally. Mr. Sam Walton gave commitments on personal calls to trust him for the trades made by him only. I have to just see the performance of the pamm account. Individual account is posted with the compensation percent of 60%. The term & conditions are clearly not described with me over phone or the signature page sent to the Trade FCM is only the last signed copy where Mr. Sam Walton pressured to do in hurry in a last moment where his complaince officer is asking on regular base. I am holding all the call recordings of my fund Manager. Either till yesterday Mr. Abhishek has called me & trended me that my account will be made inactive by the company as I have raised my concern with you. I simply require my hard earned money back. The concepts of making profits & making the clients to invest showing the bonus as profits to cover levarages any body would be attracted. Mr. Abhishek who has also told me that he will send me notice at my India location & said will inform to my banks where I invested with him for profits. Either the compensation individual account is paid for me from my actual 6100$ to 5034$ pamm account & roughly 3000$ change to my never used individual accounts. I am highlighting this concern to not down the reputation of the Trade FCM but to save other people whose hard earned money may be at the risk ofcourse attractive bonusses may be shown that nil loss will be there for their money. The acceptance or the conversation mails are even been guided by the fund manager Mr. Sam Walton to forward the mail like this. The other investor Mr. Anthony & himself Mr. Sam Walton into my pamm account withdraw but with losses or to fraud me I expect the things happend with me. I am ready with all the required copies to submit with you with all the proofs having with me. Hope for better safe guard of the people, Iam writing this not for the Trade FCM fame down.
The complaint has been investigated and resolved to the customer's satisfaction.
Trade FCM has left an official reply on this complaint.
This review was chosen algorithmically as the most valued customer feedback.
Now again my account is loss of 3168 usd, I see all day chart of gbpusd of date 19/01/2017 to 20/01/2017 till this paire chart never go down from 1.2250, how can open this big deal sell 2.0 lot size and from 1.2165 and doing big loss in my account, So as per mr. Sam walton commit me when I investing payment, that this time if I got loss in my account by mistek Then company will pay my whole payment
Read full review of Trade FCM
We are here to help
16 years' experience in successful complaint resolution
Each complaint is handled individually by highly qualified experts
Honest and unbiased reviews
Last but not least, all our services are absolutely free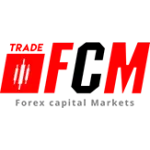 Trade FCM contacts