Green Dot
-
My card being block and it was never checked or review the customer service
Hi my name is camarlita, I've been a customer waiting patiently for them to return my call I did my end to photo copy my id and photo capture proving I'm that person and still almost two months not being HELP yet.this is my first time and hopefully it will be my last time. I like green dot it's that allrespresentive dose not no what to help me in it seems I going back

And forth that's in convent to our customer service and customer values we don't like waiting long we want it helpful and solved and satisfied
Desired outcome: So please refund me on my other green dot card so I can use my funds and every month get deposited please I really appreciated
Green Dot
-
My prepaid debit card
I won my appeal with unemployment finally and was told yesterday that I would be receiving all of my back pay today. I wake up to a deposit today from unemployment and as soon as I log into my account I'm told that my account and card was blocked due to suspicious activity. At 7:15 am I was instructed to upload a copy of my state id and I had to wait 2 days to get a response back. This is ridiculous because I have received deposits larger than the one I just received and my card has never been blocked before. I have been fighting unemployment for a while for my money and as soon as I get it it's taken away again, I need my money asap please.
Desired outcome: To take my card unblocked
Green Dot
-
Account restricted, no access to my funds for 9 months
I have an account with green dot (Walmart moneycard) in September 2021 I made a dispute for approx $150 in October 2021 I called to check the status of the dispute, due to the language barrier between myself and the customer service reps, the rep thought I said something about an account takeover WHICH I ABSOLUTELY DID NOT, I WAS ONLY TRYING TO CHECK THE STATUS OF MY CURRENT DISPUTE. ever since that day my account has been restricted and I haven't had any access to my account or my funds, but yet this company is still taking $5.99 every month even though I can't use the features of the account, then they say the only way to get my funds is if I email them specific documents, they can't do that because I never agreed to that prior to opening the account and it doesn't say that anywhere in the terms and conditions that if I don't email those documents that they can keep my money, and when I did email documents in December they said they didn't receive them or there not legible etc ..I've noticed that this is a pretty common theme and they are doing this to thousands of customers, this is nothing more than robbery by scamming, it's kinda odd that thousands of customers are complaining about the exact same thing.. I want the games to stop and access to my money.

A rep called me Last week and he promised my account would be fixed within 24 hours and I would be able to access my funds and he said he would also be crediting the $5.99 for every month that my account has been restricted, well over a week later and I still don't have access to my funds and my balance is still being lowered by $5.99 every month and he never credited the account. Why are you holding my money from me for the last 9 months ? Give me my money
Desired outcome: I want the restrictions lifted and access to my funds and my account credited with the $5.99 per month that my account was restricted
Green Dot
-
My Federal Tax Refund that I have NOT received!
My name is GARY A. BURCHAM and I have not received my Federal Tax Refund of $1,327.00 that the IRS said that it was sent to Green Dot Bank on March 23, 2022. My Taxes were filed with TaxSlayer and they gave me the Green Dot Bank routing number 124303120 and Account number 791744635678. I have tried to call Green Dot Bank and cannot talk with a live person! Please help me! My email address is ([email protected]) and my address is 305 Claiborne Ave. Fredericksburg, VA. 22405. I am sending an attached file from IRS of my refund status that said my Federal Tax Refund was sent to Green Dot Bank on March 23, 2022! It is now May 4, 2022 and I don't have my refund!

Please Help! Thanks, Please respond soon! Gary A. Burcham
Desired outcome: Please send my Federal Tax refund of $1,327.00 & I would like quick response!
Green Dot
-
My account is blocked
Hi my name is Bobby higuera and my account is blocked because I filed a complaint about a year ago that I did not have access to one of the accounts under my name because someone else used their number and email but used my information. So they locked my account but now I still haven't had my stimulus check returned to me or access to that account I called greendot and it still says I have 483.00 dollars on it. I'm really frustrated because I really need my money and I can't get it because I don't know the number they used or email but I have proof that it's under my name and social security because I have proof of my identity.
Desired outcome: I would like to access my account and get my money
Green Dot
-
Unauthorized transactions on go2bank account
I'm a victim of identity theft , my wallet and phone with all my personal information like my social security card, birth certificate and my STATE ID all my debit card my whole including my phone with access to all my bank account my personal information my whole life and I can change my password and email it don't matter aslong as they have all my identity information they can go right behind and still access all my whole life , there was money that I worked hard for stolen from my go2bank account twice this month and on 04/27/22 my dispute case was denied, if money wasn't stolen from my account I wouldn't have opened A dispute basically now I have to just let my money be stolen and forget about my money that I worked for no one else and I also have to let it go because green dot/ go2bank denied my dispute case I Need MY MONEY back this isn't fair to people who opened a dispute because there money was really STOLEN!
Desired outcome: Please debit MY MONEY that was stolen unauthorized from my GO2BANK
Green Dot
-
Green Dot Gift Card
I bought a $500.00 green dot gift card at the Hiram, Georgia Walmart store on 3 January 2022 and took it home and tried to use it on the Amazon site and it would let me charge it although I showed what I had on the card. It would even let me register it, which I tried first of all. I immediate called the number on the back of the card and the guy on the phone said he will close the card and send a refund in the mail within 2 weeks. I never received it so I called back and talked to another person (a female) which gave me an email address and told me to put the case number in the subject box and I will receive it in 2 weeks again, but still no refund. I have called 6 times and was still told I would receive a check and I needed to put a case number in. It was always a different one and I would alway have to send a copy of the receipt and a copy of the front and back of the card. 3 times I was told they had the wrong address and the wrong name or any other type of excuse. I just talked to some 2 weeks ago and he tried to cross talk and dismiss me and said it would be two weeks also. All i want is my money back because I don't have it to give y'all. I know you not hurting on money, so why is it so hard to get my money and all theses other people money back. The customer service number is just there because they aren't for the customer. Do the right thing
Desired outcome: I desire my money back
This review was chosen algorithmically as the most valued customer feedback.
You are withholding my autistic sons S.S.. I. Payment from him. I get him they card to try to teach him how to be financially responsible as soon as he accepted the 2nd part of his money and put it in vault for safe keeping you blocked his account, and if that was not bad enough you tricked him too. As soon as he locked his card you made sure he could not...
Read full review
Green Dot
-
I file a dispute over and over
I filed dispute over and over I sent in my documentations to Green Dot I sent my police report number in I send my identity theft papers and I sent when I was in the hospital papers in including a letter of dispute every time I call and want to know about my dispute they keep saying I'm denied last time it was for transactions I put the dispute back in this time it say off the right transaction which I never authorized nothing I sent my identity their paper and stating somebody stole my wallet stole my identity and use my card I keep getting run around at the runarounds when I talk to the operator like day is not doing a job and when I call back they hang up the phone and keep playing games I really need this exhaust ASAP they gave me a claim number and my new claim number is 9088-3783 gave me about four more claim numbers which I know that they wasn't doing a job correctly the other claim numbers are 8767-8923 the other claim number is 8612-8211 the other claim number that they have gave me 885-35388 the other claim number 84794412 I keep getting run around about them give me my money my dispute was for 11,618

55 I was trying to get in contact with your president mark troughton so he can see what's going on a green dot I'm behind on my bills because they won't give me my money back with someone please call me 313-234-3705 my name is Eugene Washington my address is 7320 Westwood Street Detroit Michigan 48228 that's my new address my old address was 14 590 prevost Street Detroit Michigan 48227 hopefully we can resolve this issue before I take father steps thank you and have a lovely day
Desired outcome: The outcome I want my money back into my account 11,618.55 I sent all my documentations over and over again I sent my identity the papers my police report and when I was in the hospital and when I came out the hospital
Green Dot
-
Green Dot opens your wallet to criminals
$800 dollar theft - No real fraud protection:

Green dot let someone else (cardskimmer) withdrawal money from my account, I created a dispute claim # 90929461 and it was closed and rejected because "there was no error" before I could even send them any documents like my police report number # 2022-00870431.

They sent me a new debit card to use, like this can't happen again and again and again.

How can anyone trust Green Dot bank, in this new age of cyber security they open up your wallet to criminals.

You should run, not walk away from this bank.
This review was chosen algorithmically as the most valued customer feedback.
Receive my tax money they put a lock on it, and I can't get any help please help. I received my tax money on 16 March. 2022. I haven't got any answers to resolving this problem. I use the sun feature to send money for my rent. And it blocked my account. I have a lot of money sitting in my account. I have turned in every possible thing that can prove my...
Read full review
Green Dot
-
Greendot
On the 9th of March my greendot account was blocked due to unusual activity they asked me to send my ID or Driver license for identity verification to the email when i did that realized that my driver license was expired so what i did next was go down to the DMV and apply for a new one i then sent over my expired driver license and papee from DMV hoping it would help but unfortunately it didnt so i waited to receive my driver license in the mail and when i did i sent that over to the same email with the claim number i was given. When i called them to check on the status if my acount they informed me that there is know way the block can me lifted due to the back office denied my driver license and that i would have to call who ever issued the funds to mind you this money is my Tax refund now i called the IRS and i cant get a rep. On the phone this is very upset and uncalled for
Desired outcome: I would just like my funds released to me....
Green Dot
-
Unauthorized PayPal cash out at Walmart
I been dealing with this Unauthorized Transaction claim for AWHILE and I haven't not received no help or anything almost a year ago my wallet and my phone was STOLEN with my social security card and birth certificate and State ID and all my debit cards ETC and my phone had no lock and whoever stolen my wallet and phone has access to all my bank accounts all my apps on my phone , once I purchased a new phone I opened a dispute with PayPal for the Unauthorized transactions that was done less than a week a apart and I never received no update from PayPal so I contacted Walmart and they told me to go the Walmart the unauthorized Transactions happened at and show them the receipt of the Unauthorized withdrawn using PayPal cash out at Walmart and they should refund my monsy that wasn't true that left me at a dead end I keep filling complaints and nothing please help they have stolen more than $800.00 from me!
Desired outcome: Refund my money back
This review was chosen algorithmically as the most valued customer feedback.
I purchased 3 gift cards from Walmart Store, 4610 S Coulter St, Amarillo, Tx 79119 806-354-9300. 2 of the cards were ok, the 3rd card was not. When my son opened it, in front of me, the card number was cut off and the pin number sticker was removed. I filed a case with the credit card gift card center, the first time on 02/05/22, got case # 86488189. I wa...
Read full review
Green Dot
-
Greendot closed my account and holding my $1800
I received my tax return on 3/4/22. I zelle d $200 to my mom and $200 to my mother in law. Then my account was frozen. I immediately submitted front and back of my license. 4 days passed so I called again. I was told the picture was blurry and to resend knowing this was a lie. I still submitted my ID for a 2nd time. Now, a week later, I called them again (green dot has not contacted me once during any of this) and I'm told my license seems "suspicious and fictitious" and my account is closed. They will not return my $1800. Can anyone, someone please help me phone number 631-388-9995 email address [email protected]

Thanks In advance,

Anthony
Desired outcome: I only want my $1800
This review was chosen algorithmically as the most valued customer feedback.
The card was acquired from tax refunds in early 2021. I then set up direct deposit on the account from my employer. My paychecks were being deposited regularly. In December 2021 I began having problems accessing the account online. Subsequently I began having problems using the card. I Contacted customer service around mid-December about the problems and...
Read full review
This review was chosen algorithmically as the most valued customer feedback.
I purchased 6 $500. Walmart money cards in Coos Bay Oregon on November 11. I used the first one, with no problem. However when I tried to use the 2nd one it did not work. When I called the Green Dot customer service line, I was told the card had already been used by another party. I did not give the card or number to anyone else. I live alone, and I keep...
Read full review
This review was chosen algorithmically as the most valued customer feedback.
I lost my card that had my stimulus checks deposited on it first some reason I spent 2 years trying to locate this money it was only after I was able to find an old email address I no longer used because it was attached to a prepaid phone and number I didn't have it was in 2019 but I was able to get in the Gmail account so then I found greendot emails so I...
Read full review
Green Dot
-
Invasion of privacy
Had i known these people wanted my first born & blood, I never would have bought this garbage card. Walmart was out of Apple/itunes cards so I thought I'd buy the green dot. They're all the same right? WRONG! This one wants your social security & all kinds of other PERSONAL information that everyone is always taught NOT to give out. Its inappropriate & wrong & I hope it ends up costing the company everything they have. Because lets face it, most of us bought the card not knowing the info they require (because its hidden inside a sealed package) & its not as if we can return the card, so we have no choice but to agree to their garbage terms & conditions. You dont need to put your social in for $40-50. That is asinine. Because I accidentally pressed the incorrect number on my ss number, they just stole $50 from me & cant help me recover my account or money.
Desired outcome: FIX YOUR ACTIVATION PROCESS.... I WONT GET ANOTHER ONE OF YOUR CARDS, OTHERS MIGHT. EVEN AFTER I POST THIS EVERYWHERE.
I bought 2 green dot cards at Walmart because they were out of Apple/itunes cards. Had I known I had to give them information like my ss & other things, I would never have bought these cards. I registered the cards & missed one number on one of the cards. Now they wont even work with me to get my money back. They are crooks & this is going to tbe BBB, Facebook live, Youtube, ALL social media. I've had it with these people. If you feel you can help, please do. I am so angry not even an extra lithium is helping calm me down.
Green Dot
-
Walmart money card
Last may go to Walmart purchased money card, put 300 dollars on it at register. Used phone to register it. Tried to take some money out they said wasn't my name on it that nothing matched. I've been fighting for a year with these people on the other end, I've done all they have asked of me... Now it comes to its bee to long and closed my file, huh? Really?

I have the card, packaging and receipt. Now ill contact the CEO. May not get anywhere but god dammit
I won't quit tell I receive my monies from this
Desired outcome: I WANT MY DAMN MONEY 300 dollars due!!!!!
We are here to help
16 years' experience in successful complaint resolution
Each complaint is handled individually by highly qualified experts
Honest and unbiased reviews
Last but not least, all our services are absolutely free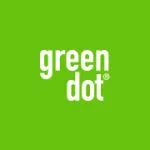 Green Dot contacts