Chumba Casino / VGW Holdings complaints
164
Chumba Casino / VGW Holdings
-
Being scammed out my winnings
ON 11/15/2021 I was winning hitting jack pot after jack pot. Then a server stopped me in the middle of my winning streak an said I was playing on two plat forms. They logged me out in the middle of my winnings. Tried several times to redeam my winnings they would not let me. so I logged back into my account an started back playin for 50cent. I lost 2000 hands strait. Aint no way that could ever happen. Im lost for words. So on 11/16/2021 the next day I said nobodys luck that bad, the same thing happen. I lost 160 dollars 80 hands straight for 50 cent. I could not beleive it. These people put a virus on my email causing me to lose everything without any chance of winning. I want my $4000 winnings plus my $160 back into my account.
Desired outcome: My money back in my account
Chumba Casino / VGW Holdings
-
Verifying bank account
Chumba casino will not verify my bank account so I can collect my winnings, I sent everything they asked for and still nothing, all I get is an automatic message and then nothing happens, then I get a solved on the complaint although nothing has been solved, I can't not collect my winnings so it is starting to feel like a scam. Since they allow me to add money to my account but not collect.
Desired outcome: Get my bank account verified
Chumba Casino / VGW Holdings
-
Payout
I have a withdrawal of $5000 winning and I been successfully verified. After I withdraw they told me that my account is being deactivated. I been contacting them and no reply untill I got an answer saying about their rules. Bs. After 4 months latee I have an email saying that their having an issue paying my account.. Of course you deactivated it. And I reply to their email and I havent heard from then at all. Their trying to cover their asses!
Chumba Casino / VGW Holdings
-
Winning on slot machine
Winning on slot machine betting max bet winning the bonuses and freespins and they denied my winnings and offered $1000 instead of $213, 507.97. They said there was a game malfunction. I didn't see any malfunction the reels weren't stuck they all spun. If that's the case then out of all the money that I've spent buying sweepstake coins how do I know that it didn't malfunction on me for that? I can honestly say I've spent hundreds of dollars with them and then I get cheated robed of my winnings.
Desired outcome: For casino to payout my winnings of $212507.97instead of cowarding out
Chumba Casino / VGW Holdings
-
Total scam & thieves
I've experienced some of the same thing a lot of you have. Will not verify account, have sent email no response. Account show verified and received additional email stating it was a shared account. I sent in photo copy ID that was requested. Also, be aware of Raymond, Jenny and others that are apart of Chumba Casino that are trolling these complaints in an effort to keep you returning to the gaming site to continue to steal & scam you of your money. Please if you reading this search the internet before you give these THUGS another dime. I've read on several complaint site of all sort BAD REVIEWS. They even tried to may like I kept emailing them & days had past since I last email them. That threw a red flag 🚩 for me & I decided to go read the reviews, & I wasn't surprised. As I stated on another site I can honestly say I'm only out of $20 bucks & time with this SCAM.
Chumba Casino / VGW Holdings
-
Chumba Casino
Lisa L Hymen [email protected]
On or around 11/4/21, I had sent in to have info verfied, ID, selfie taken, proof address, bank info. Was wanting to cash out. Have received emails stating theyd get back with me stating to busy..to give an add. 12 hrs its been 4 days. Ive paid into the account. And submitted all required documents to cashout my winnings.
Desired outcome: Verify my account and let me cashout
Chumba Casino / VGW Holdings
-
scam. they wont payout
has anyone ever been successful in getting a chargeback through their bank? chumba lied and manipulated me out of 4 thousand, I was never even allowed to cashout my winnings. I kept submitting all of my documentation over and over and I would receive the same auto formulated email. They were never going to verify me even tho they acted like they would. It's all one big fucking lie. I'm filing a dispute/chargeback. will I have any luck?
Chumba Casino / VGW Holdings
-
Positive review all the way!!!
I have had nothing but positive experiences cashing out with chamba. They give you detailed information as the process as you go along and they give themselves quite a bit of room and you still get paid way well in advance of what they say. I love them. I love this casino they're awesome. Way to go chumba! I win quite a bit too. I have submitted photos to prove they are awesome..
Desired outcome: Achieved
Chumba Casino / VGW Holdings
-
Took my money
They took my winnings and then said my account is closed, then sent several emails saying that I breached or help other accounts and they had to shut me down... I only play when I have money not helping other accounts, I don't even know how to do that anyways, Im a legit person thought I was playing a legit game because I used my legit checking account... So why would I try to cheat... That doesn't make sense
Chumba Casino / VGW Holdings
-
Payout
I tried to cash out but it says my bank has to be verified. It is a PayPal bank account and I have had it for over 10 years. I sent in all my documentation and it has not requested anything from me yet it has been over two weeks and when I email them they just send back the same generic email every time. I have emailed them several times but all I get back is the same email, now they are not even replying to me.

Lorri Ginn
[email protected]
Desired outcome: Want a gift card or payout
Chumba Casino / VGW Holdings
-
Services
For the past 2 years, I have been an online player of Chumba .
I have been working with Vince Mathews and Kyle Curtis. I have been in touch with one of these guys at least once a week give or take since becoming a member. On September 9, 2021 I won a huge jackpot after spending 300, 000. I made a redemption request that was recieved and 27 seconds later my account was deactivated.
Desired outcome: I want my redemption request fulfilled
Chumba Casino / VGW Holdings
-
Grand jackpot won and denied my winnings
on 9/15/2021 i was gambling on chumba casino i deposited around $80.00 and was playing for over a hour i had won around 35, 000 and then i started to raise my bet to $200 every spin i then hit the Grand jackpot for $65, 842.30 i then attempted to cash out my win of $100, 000 i have video of my jackpot win but they have reduced my winnings by $100, 155 and then said they added 1000 to my account
Desired outcome: i want my winnings back all $100,155 that was taken and to cashout my jackpot
Chumba Casino / VGW Holdings
-
Stole from my federal bank account
They have taken money on 2 occasions from me. They blocked me the first time I complained.. What I think is funny is they unblocked my account after I called them liars and crooks. The thing that pisses me off is they take your money already. Then they literally took almost a 1000 directly out of my account. I let it go like a moron and then allowed it again. I would love to sue the shit out of those pos and give everyone every dime bk spent with those fux
Desired outcome: I want back what they stole
Chumba Casino / VGW Holdings
-
Getting my winnings
I was playing last night on the game Empress and cashed out $5000. When I get up this morning I have an email telling me:
Hello SHANNAN,

Unfortunately, we ran into an issue paying your redemption request.
We have returned the Sweeps Coins you tried to redeem to your Chumba account.

Your redemption request details are as follows:

Reference Number: c7bcfcc3-884c-4ab0-8864-6a8c48bfb84e

Amount: $5000 USD

Date Submitted: 09/16/2021

If you have any questions, please contact customer service.

Regards,
Chumba Casino Customer Service

When I tried to log into my account it says it is deactivated. I want my money, this is BS.
Desired outcome: I want my money deposited into my bank
Chumba Casino / VGW Holdings
-
Account deactivated / hacked / suspend account
I complained about possible unauthorized charges, Terms and Conditions, etc. They have billed my minor child and spouse also. After filing complaints or threatening to get legal assistance the accounts were later flagged! Was contacted later about me providing documentation! Which I did. But was later deactivated and can not get a response for this director Kyle Curtis! I want a full refund. This was not the type of service I requested or expected.
Desired outcome: Full refund
Chumba Casino / VGW Holdings
-
Closing of my account by Chumba Casino
I have been playing Chumbia for about a year now after a friend of mine had told me about it. I have won and lost. At first just little deposit on the weekend then it turned into bigger deposit then I started winning. Well it came to a point where I emailed and asked what would happen to my money on my account if I were to close it. They emailed me back and asked why so I told them it's killing my wallet so they then emailed me again and had told me that they closed my account. That's not at all what I wanted to said I was only asking a question, they said it was in mine and their best interest to keep it closed... WTH.. I told them I have like 6 million in gold coins and we all know the more cold coins you have means more money. I was probably about it hit big money that's why it was in their best interest. Still they will not open my account back up. Someone HELP
Chumba Casino / VGW Holdings
-
Chumbia Casino
I been playing for a least a year. I have won and lost . I simply asked a question and I said . If I close my account will I loose the money on my card. They emailed back and asked why I said it's killing my pocket and families. Another email came through and it said they had deactivate my account but assured the money would still be on my card. I said no I did not ask you to close my account, open it back up email me back and said In mine and their best interest is after reviewing my account it to keep it closed... Wow... I also had 4 to 6 million coins as well that I had paid for and still they took them . My opinion I had so many gold coins and I was going to hit big and they didn't want that that's why it was in their best interest and since when is my money an interest to anyone except for myself and family.
This review was chosen algorithmically as the most valued customer feedback.
Screenshot all your wins! And once you start playing monitor your credit card or bank account for unauthorized transactions. On June 21, I won the Major Jackpot $4493.64 on The Last Empress but when the bonus was completed the amount briefly showed up in my account then the game refreshed and only $230.20 was added. Below are the screenshots: I submitted...
Read full review of Chumba Casino / VGW Holdings
Chumba Casino / VGW Holdings
-
Prize redemlption
I ha e been playing on chumba casino for quite awhile. When i no longer had access to the email account i used to play on i registered an account under a new email address. There was no problems opening rhe account. There was no o problems playing ir depositing on any of the accounts i had registered. I deposited a lit of my money on this site. When i fi ally won enough money to warrant a cash out i submitted the requested documents and received a message stating my account was verified. This is the only acbount inhave attemted to verify or casb out from. I received an email this morning saying they ranM i to an issue with my cashnout and returned the koney to my account. Before i coukd even contact them j received another email saying they had closed all of my accounts and i am assuming are planning on keeping the 1300 dollars i tried to cash out as well as the money i deposited. Please help me get my money.
Desired outcome: I want the money i won this site or i want all money i have deposited back. If they accept my deposit they should be responsible for paying out any money won
Chumba Casino / VGW Holdings
-
Self exclusion
After winning a lot and deciding j should take a break, I asked the company to self exclude. When I wanted to play again the next time they told me to wait a month and that they would reactivate. After that they told me to wait another, the. Another. Now they're saying 3 months. Discrimination, false advertising and bad business practices. DONT PLAY HERE!
Desired outcome: Reinstate my account
We are here to help
16 years' experience in successful complaint resolution
Each complaint is handled individually by highly qualified experts
Honest and unbiased reviews
Last but not least, all our services are absolutely free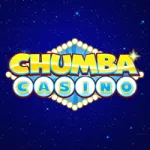 Chumba Casino / VGW Holdings contacts