Chumba Casino / VGW Holdings complaints
162
Chumba Casino / VGW Holdings
-
SC coins
I've been playing this casino for a while now and didn't have a problem until I wanted to cash out. Told me I was okay to cash out with identification I provided and then when I asked where my money is they all of a sudden tell me my bank information wasnt correct? Gave them a copy of bank statement along with other credentials for validation. They could have just corrected whatever was wrong and told me I needed to correct it myself. I decided to play some more and built to 700.00 dollars plus. I was going to fix my info and played a while longer and it ate all of my money. I'm quite angry and have let them know this. to no avail
Desired outcome: I want all of my money back. This is robbery!
Chumba Casino / VGW Holdings
-
Prize redemption
I won $200 last month on the 21 st of April it's now the 12th of may it's been well over 10 business days and I still haven't received my redemption I reached out to chumba for the past week no results for my redemption as of yet they just keep send me automated messages and it's so frustrating chumba need to do better we put our hard earned money into this to have fun not get SCAMMED!
Desired outcome: Still waiting for them to reach out to they payments team
Chumba Casino / VGW Holdings
-
Gaming
The games are rigged as an example, on roulette, the numbers would twice, each number. Double zero two times in a row, then 1 two times in a row, then 32, 2, 3, and so on. Then on starburst, nothing lined up after I paid for the 10.00 for 30.00 promo. Not one time did I get any kind of line up, on several games. This company is due to get sued for this type of cheating and when it does, I will be first in line telling everyone about it.
Desired outcome: Class action lawsuit
Chumba Casino / VGW Holdings
-
Charged multiple times
Chumba has actually been really good to me with pay outs but tonight I noticed I was charged double for two of my purchases I made. I made four $5 package purchases and it's showing 6. So I bought a total of $20 and $30 is pending. I know I did not buy all of those and I don't even have the emails for the other two credits, the other two charges are from Chumba but has other words in the name. I contacted Chumba by chat and they told me my bank will release them eventually. It's weird because a couple months back I bought a $20 package and in my bank it showed two $20 packages and I knew then I didn't purchase two but questioned myself thinking maybe I did. I swear I felt crazy cause I knew I truly didn't. I am starting to think this is some scam they pull and people probably question themselves like I did and just blow it off. Maybe others haven't and disputed it but I have bought hundreds of packages (ashamed to say) since joining almost 2 years ago and now I am unsure how many times I've been overcharged. How do I handle this and check if all purchases I made were actually made by me and prove it?
Chumba Casino / VGW Holdings
-
Unauthorized charges
Chumba casino took $700 in funds from my account on 4/10/22 then $1300 in funds on 4/11/22 back to back. These charges are fraudulent! They closed my account and won't respond to emails. They stated charges valid because it's associate to email and bank account. Of course it is they validated the information and have copies of my photo id. This is a joke and scam
Desired outcome: I want my money back!
Chumba Casino / VGW Holdings
-
Slot machine
okay I was playing mudosa slots I was betting 5.00 a spin I hit 125 free spins .when my free spins started my free spins went from 125 to 30 on the first free spin .i sad to my wife .i got ripped off then .lowerd. My bet to three dollars I said if I hit free spins ill have my video just in case it changes to less spins .sure enough I hit 125 free spins betting 3.00 I had chosen to take 125 free spins .i had my camera out .i touched 125 free spins as you can see on the video on the bottom left corner of the slot machine it says 2125 spins watch it change when I tap the 125 free spins in that left corner you see in the video it changes from 125 to 31 free spins on the first spin.i had emailed chumba casino .like 8 times I got one email saying that the machine was working right.can you please email me I can't get the video to be put on here.when you email me ill send the video to your email.
Desired outcome: they emailed me and said there was no problem on there end
Chumba Casino / VGW Holdings
-
Account
There was fraud on my account after I tried to. Ash out 300 usd and my credit cards were compromised. I contacted chumba about this and explained what happened but they didn't all I got was that I violated their terms and conditions and they refuse to reactivate my account and give me back my 300 that was used by someone else hacking into my account.
Desired outcome: Reopen my account and give me credits
Chumba Casino / VGW Holdings
-
Hackers on my account
Someone hacked my sons chumba account. Changed his password and then gambled 4,000 out of his bank account. Of course the only way to contact anyone is through email you can't physically talk to someone. He is a college student and works hard for his money and then for someone to hack his account and chumba not refund it and the fees is wrong on there part. He even got an email stating there was a breach so they were aware of it. Chumba needs to be shutdown. According to all the bad reviews they should not be allowed to be in business. They are thiefs!
Desired outcome: Want money and fees back
Chumba Casino / VGW Holdings
-
I won money, but chumba won't verify account
I have provided multiple documents and atleast have over 25 emails back and forth trying to validate my account. They asked for a statement, I sent them the bank statement. They said it was sufficient? So they asked for a direct deposit form, I sent it. It states it is invalid? Why? Now I have to wait another 48 hrs just to hear back. They have different people responding, all saying different information. No problems taking money from me but won't give me my winnings. I dont know what else to do? I'm at a loss? Wish they had a phone number. This email crap is garbage. They stole my money.
Desired outcome: Validate my damn account
Chumba Casino / VGW Holdings
-
Unprofessional and lack of customer service
My husband and I both have been loyal players since 2020. However, the way we have been treated speaks major volumes. For me, I just needed Chumba to reactivate my account and for my husband all they need to do is their job and verify his marital status. My husband just won $13k last month and it's like they don't want his service because he won a major on Dancing gold slot machine. As far as I'm concerned, I have been mistreated by Chumba several times. I'm glad that my friend works for them in San Francisco, CA. It's not what you know but who you know. Nevertheless, there are other online casinos like, Wild that pays very well. And I can't wait to tell my buddy Bryan Christopher about this website he promotes. Bad for business….
Desired outcome: It's no bother!
This review was chosen algorithmically as the most valued customer feedback.
I have hundreds of unauthorized charges to my debit card from chumba.com in the amounts of $.15 cents and $.60 cents. Even when I haven't made any purchases in any amounts chumba still charged me for purchases I know for a fact without a doubt I never made or authorized because I didn't have any money in my bank account to make purchases in any amounts. Yet...
Read full review
Chumba Casino / VGW Holdings
-
No returns/unresolved technical error game play
I play daily all day and have not received the promotional of sweet coins as I do every week as a matter of fact that my whole family entire family plays weekly and friends and they've done got their bonuses and I know it's different for people but it don't matter like as long as I'm spending money I should be entitled to get some type of sweet coins I mean friends I know they give even promotions I know cuz I asked them like I referred them to so I don't know because they upset cuz I'm making tickets and complaining about all the technical errors on there and complain about their service if they're not awarded me my my sweet coins like they doing everybody else that I have referred or invited to play so it's something going on discrimination or something but either way go I'm spending too much money everyday not to have a return like by law I should win something but how many spins how many hours I play I should win something so it's it's getting worse everyday and I don't know cuz I got my I keep making tickets and complaining and having issues but I know that's what they doing on this viral network like they don't like them tickets but you got to have tickets if you got an issue and then the issues not resolved then you got another issue you got to keep making tickets but either way it go it's something unfair and unjust but somebody to check into it I'm sick of it like I said like it's I mean I don't know but it's blowing it garbage
Desired outcome: Refunds... Compensate.... Acknowledge complaints... Correct n compensate what time and game play and money loss and bonus rounds
Chumba Casino / VGW Holdings
-
Chumba deactivated my account
On February 5th I logged on to play Chumba like I have for over a year now. I received a message stating that my account had been removed. I checked my email and it said the same thing. Along with instructions to verify my account information, change my email password and Chumba password. The email stated that my account had been compromised and I needed to contact my bank to order a new card. This made me very nervous, as I hadn't had anything like this happen before!

I emailed customer support to ask if this was a legitimate request, I keep getting the same automated message saying they will get back to me as soon as possible. Day 5 and I haven't had any resolution.

In the past, I have won and lost on Chumba, but never had a problem cashing out. I guess I should consider myself lucky!

Then my husband's account was deactivated just this morning! I'm not sure what's going on but I'll take it as a sign to stay off of this website!
Desired outcome: An explanation as to why my account was removed
Chumba Casino / VGW Holdings
-
Verification process at Chumba casino
After playing on Chumba online casino for at least a month, I had to verify my identity, which is understandable. According to them this process should only take a couple of days. I submitted what they asked for to proceed with verification, and I have been waiting for well over a month! I cannot even access the casino because a pop-up saying that verification is in progress blocks me from it, and I've emailed them several times only to receive the same automated message each time which I will include in a photo. I can't remember for sure but it's possible I may still have money in the account on chumba. This is very frustrating!
Desired outcome: To successfully complete my verification and allow me into the casino.
Chumba Casino / VGW Holdings
-
$6,340 taken from me to "verify account"
I won a major jackpot this summer and I was told there were additional steps required to verify my account. Chumba casino informed me they needed me to deposit funds into the online casino so that there was no suspicion of money laundering. Long story short over the course of a little over 3 months they took $6,340 from me telling me that this would be given back to me along with the winnings. It's February now and I haven't received a dime from them. It's literally been 7 months now and Im now finally in the process of filing a fraud case against them. After I won the jackpot I stopped playing but all they did was continue to keep taking money from me. I can't believe how long I've waited but at this point in time I want everyone to be aware of how careful they should be in dealing with this online casino.
Desired outcome: Funds received back that were taken $6,340
This review was chosen algorithmically as the most valued customer feedback.
In late December 2020, I spent real money to play, I won $150.15, and then when I pushed redeem to the same account I had paid to play with, I had to go through 2 weeks of waiting for them to verify my account. After 2 weeks my account was finally verified so I went and pressed redeem again for the $150 and it said they had to verify my bank information...
Read full review
Chumba Casino / VGW Holdings
-
Them blocking my account and not giving my money I won they trying to say my id is not real
They are trying to say my ID is not real, and they keep telling me to resend a copy of my ID and a picture of me holding my ID, I have done that several time and its still not good enough and they have blocked my account so I can't even get on or play. And I won about 3000 to 3400 I can't really remember now. My ID is real and its me and I am old enough to play. So how do I get my money I won and get my account unblocked, or get my money I put in it one. My name is Tessa Elizabeth Page and I am 36 my contact information is 910 214 7615 but my phone is off but I can be reached thru my boyfriend phone his name is Ricky Jackson his number is 910 214 2421. My e-mail is [email protected] and my address is 1733 Rabbit St Clinton NC 28328. If y'all can do something about it and help me that would be awesome and I appreciate. Hopefully I will be hearing from y'all.

Always,
Tessa Elizabeth Page
Desired outcome: Unblock my account and get my money I won.
Chumba Casino / VGW Holdings
-
No payment; no verification; no responses
They don't respond to any emails and that is the only way to get a hold of them. They will not let you cash out, or verify and this has been going on for 2 months for me. I have $1, 000 in my account but can't use it because it has been saying in verification forever and they will not respond to the numerous emails I've sent. I got locked out of my original email that I registered with and asked to change it and nothing. Not one response! They will not do anything about it.
Desired outcome: Would love to file a class action lawsuit
Chumba Casino / VGW Holdings
-
Being scammed out my winnings
ON 11/15/2021 I was winning hitting jack pot after jack pot. Then a server stopped me in the middle of my winning streak an said I was playing on two plat forms. They logged me out in the middle of my winnings. Tried several times to redeam my winnings they would not let me. so I logged back into my account an started back playin for 50cent. I lost 2000 hands strait. Aint no way that could ever happen. Im lost for words. So on 11/16/2021 the next day I said nobodys luck that bad, the same thing happen. I lost 160 dollars 80 hands straight for 50 cent. I could not beleive it. These people put a virus on my email causing me to lose everything without any chance of winning. I want my $4000 winnings plus my $160 back into my account.
Desired outcome: My money back in my account
Chumba Casino / VGW Holdings
-
Verifying bank account
Chumba casino will not verify my bank account so I can collect my winnings, I sent everything they asked for and still nothing, all I get is an automatic message and then nothing happens, then I get a solved on the complaint although nothing has been solved, I can't not collect my winnings so it is starting to feel like a scam. Since they allow me to add money to my account but not collect.
Desired outcome: Get my bank account verified
We are here to help
16 years' experience in successful complaint resolution
Each complaint is handled individually by highly qualified experts
Honest and unbiased reviews
Last but not least, all our services are absolutely free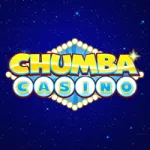 Chumba Casino / VGW Holdings contacts