Chumba Casino / VGW Holdings complaints
164
Chumba Casino / VGW Holdings
-
They refuse to pay my winnings.
I played on their site and spent thousands. I won 200.00 twice and now they won't pay me. They kept making excuses that they sent it to the bank and to work with my bank. Nope. Now they just ignore me. Do not do it! Their odds already suck and on top of it they dont pay. They have an office in my state nh so i'll be stopping in. I also filed a complaint with the bbb and i'll be sending my state representatives a letter.
Desired outcome: Pay me what I won
Chumba Casino / VGW Holdings
-
That whole site is a scam
I have been playing on this site since they started. After losing then getting thrown a small as hell win here and vary seldom there. I can tell you one thing with out out a doubt, its all a scam just to suck every last dime out of you. You will never come out even remotely a little ahead. You would with out another thought would have better luck and chances of coming out ahead, if you took that hand full of cash and put it right up your a$. Then ever winning on there site or even breaking out even. I don't know how they legally get away with screwing so many people out of so much. I'm a gambler and you win some and lose some but on there site they do nothing but bend people over.
Chumba Casino / VGW Holdings
-
Account Deactivated
I've been playing Chumba Casino since the Summer of 2020 and have lost upwards of $20, 000. After months of playing, I realized that when I'm winning, the game would refresh and I could no longer win anything. I also noticed when I purchased multiple sweeps coins like SC100 x 5 times that my purchases would be doubled or tripled especially if I was able to cash out with more than I spent. So I just decided this June to just play my free SC 1.00 awarded daily with each login. Well I finally I turned the $1 into $125 and decided to cash out on Saturday morning. Well, today I tried to login it said my account was deactivated and I wasn't paid the $125 I won. I've always been paid previously. I had read other complaints similar to mine but I thought it would never happen to me. I was wrong, it happened and it will eventually happen to anyone who plays.
Chumba Casino / VGW Holdings
-
Cannot cash out
Deposited over 70K+ over last several years, hit a 200k jackpot and they closed my account immediately. They requested where my money came from to use to play, I was unemployed at the time of hitting the jackpot but I sent in all my previous years tax returns only for them to say sorry we cannot pay you out, I let it go for several month and revisited recently, now there telling me becuase u haven't even active on ur account for 60 days thefor you have to forfeit ur winnings. Y'all closed my account how ! How doesn't that even make sense. It seems like this happened to several others just difffernt excuses.
FYI I have cashed out 5k, 10k, 15k in the past with no problems. But once I hit the jacpot it was overs.
Chumba Casino / VGW Holdings
-
Unauthorized Transactions
I have 464 disputed transactions from Chumba overcharging my account. 4, 140$ has been slowly taken from my account since March 9 2021. The purchas history Chumba finally provided me with after 7 days of continuous emails does not match with the transactions from my bank account or the 2 weeks of purchase history that was available on my chumba account. Chumba doesnt even have the correct amount they have taken from my account with my authorization or with out my authorization. Theres days I wasnt even logged in to Chumba but they took hundreds from my account. Chumba I want my money back.
Desired outcome: I want my money back
Chumba Casino / VGW Holdings
-
not receiving my winnings
Since April 12, 2021- For the last 3 months plus we have been fighting with Chumba casino to find a wire transfer that Worldpay (the wire company they deal with) has apparently sent us. Our bank stated that central 1 (Canadian wire company) has sent the wire transfer back as the wire was missing transit number and bank name, but Chumba Casino states that the bank that central 1 sent the funds back to is not the bank they deal with.
Our bank and central 1 stated that we needed to have Chumba request a reversal of this wire transfer but Chumba casino has stated that it is out of their hands. We have gone to the BBB and will continue to reach out to anyone who can help us as it has become more of a morals thing than anything.
If I was to send a client an item and entered the wrong information or the shipping company entered the wrong information this is then up to me to correct. If It was the clients mistake than this would be an issue on the client (however I would still try and help the customer) Chumba or Worldpay made an issue with this wire transfer and the missed information so they should be working on this. All we are requesting is they request a reversal of this transfer from Worldpay. Then we will request them to send the money along with the additional $500 in our account with the correct information on it. They also stated they would give us an additional $300 in SC is this was their fault and 100% it was. They are stating that they sent it and it is not their fault but as a business you need to make sure the client receives it.
The unfortunate part is that we have another $500 usd sitting in an account that we are not wanting to request until this is solved. Any information you can give us (steps for us to take etc will be very helpful- I am so tired of this company saying it is our issue when 100 percent it is their issue as we had nothing to do with it.
I am attaching a lot of the information we have received to date with hopes you can help us out or direct us to who we can contact for assistance.
I have all the information saved -from WorldPay, my bank, Central 1 and Chumba- but I am unable to attach them to this as they are not jpg,
Desired outcome: They request a reversal of the wire transfer and then resend the winnings with the correct information
Chumba Casino / VGW Holdings
-
Treated unfairly, money with held
Chumba deactivated my account and kept my 200 redemption that had been approved. They're reason was I had two accounts. This is a false statement of untruth. I have never opened any other accounts. I asked for proof of this and they finally sent me back the email attached below. Claiming they deposited my 200.00 into my Chumba account. What Chumba account, no one will tell me or instruct me where it is. I get ticket number after ticket number stating they will contact me with in 24-48 hrs and they never do. I have lost thousands of dollars here and actually thought the site was ok even though I had an occurance of credit card fraud that was taken care of. But now they are just treating me poorly.

Dana Prothro
Financial Crimes Specialist
Wells Fargo Bank
661.492.7323
Desired outcome: I would like my 200.00
Chumba Casino / VGW Holdings
-
Gaming
The reels change when a winning sequence has been hit, it changes right in front of you. They slow down the reels to where they barely move or speed them up extensively. In my opinion Chumba Casino games are rigged. I have filed a dispute at my bank, and requested Chumba reimburse any and all monies I have deposited to them. I thought it may have been just me. Because it has been so unreal, but after talking to other people and reading the way they describe what is happening to them, I Know its not just me.
Desired outcome: My cash deposits returned
Chumba Casino / VGW Holdings
-
Chumba casino, winnings, wait time, and theft from hackers claiming in my place
I never got winnings yet keeping on hold till I can come there to your office in San Francisco, CA. Several times you were very kind and understanding, and when we were kinda cut off from one another with communication you even said you were glad to finally hear from me, these hackers keep trying every way they can. I won Feb 1. Major... Debora Marie Lozon. I was waiting my 10 days. In that time frame you let someone else step in my place and I'm the one with all the proof. Winner. Every time played I have statement. And of her items as proof... Thank you, Debora Marie Lozon
Chumba Casino / VGW Holdings
-
Chumba
You continue to rip people off, including me, . I forgot how bad your service is, and now you change games special features amount of free spins, on multiple games. With a reputation like yours I'm amazed your still allowed to scam people out of their hard earned money, . Must be nice to not have a conscience and be able to do very little work and reap the income of every one else's hard work...
I'm out.
From the one of so many scammed!
Go to hell
Desired outcome: treat customers better, stop changing games
Chumba Casino / VGW Holdings
-
Chumba casino redeeming winnings and their false advertisement lies of paying out
I won 34k but spent it down to 16k then tried to redeem while they said they were verifying my info I added 30$ more with the bank account they were verifying but before I could spend it they closed my account kept my winnings and my deposit then have been just talking me in circles trying to say they are getting my complaint to the right place. I now have made 600 blogs telling the world, contacted the police and BBB . The media has taken intrist so I am doing those interviews and I am also calling upon anon from around the world as I am a very avid member of our way of fair lifestyles as if they find some legal loophole lie I will spend the rest of my life taking them down even if it is a physical takedown and hunt I have read too many of the exact same things happening to so many people . Companies hell people like this should be tortured and removed from this place we call home as they will gladly steal your money then lie make sure you will never receive a dime as they pocket all this stolen funds with extreme terms that they just could easily lie and close your account for no reason so anon, brothers and sisters start your engines the employees and owners of chumba casino or vgw holdings are criminals of the people let's take our hold and bring out every skeleton find them in person and let them know the people will not stand for this atrocity they pull on so many!
Desired outcome: My money deposited into my account as it should have been
Chumba Casino / VGW Holdings
-
Correct Winnings
I had won a lump sum of 29, 000 but couldn't get it. I've also noticed low payouts every time I bid 2.50 and over . I have also taken screen shots to prove that I am being ripped off. Also they deactivate your account. I have provided everything my husband's in [email protected] and my son's info [email protected] as well as mine [email protected]
Desired outcome: Reimbursement
Chumba Casino / VGW Holdings
-
payment not received
I have had a chumba casino account for a year and had not problems until 3-11-21 I had a major jackpot plus many other wins and redeemed 5, 000 and left 800 on my account. My account was deactivated the next morning. Customer service said something about their Terms and Conditions. I did nothing wrong and changed nothing. This is fraudulent and I want my Winnings. They will not say exactly what it was but that I have to forfeit my wins. I have since found out and spoke to many players whom the same exact thing has happened. This is horrible business and you cannot contact a live person. Its all thru email. They are based in Australia and have a office in Malta. I want my redemptions I won fair and square they can keep my account closed.
Desired outcome: Want my $5000 redemption
Chumba Casino / VGW Holdings
-
casino winnings
asked for documents id etc i supplied them my wifes id was outdated so we got a new license it was temporary so they said it was ok for now just need to supply new one when you get it i cashed out a 1000 us dollars and after two weeks they say i requested it back to sweep coins and it was played immediately which is bologna this happened 2/14/2021 and they said the request for getting the sweepscoins back instead was on 2/26/2021
Desired outcome: cash refund
Chumba Casino / VGW Holdings
-
unauthorized credit card charges
2.23.2021 date number of transaction not approved 5 -$20 = $100.00
2.19.2021 date number of transaction not approved 4 - $100 = $400.00
2.23.2021 date number of transaction not approved 5 - $20 = $100.00
2.15.2021 date number of transaction not approved 1-$100 =$100.00
2.24.2021 date number of transaction not approved 4 - $100.00 = $400.00

I have a ton of overcharges to my account. I am still going through the rest as I assume there will be more. Make sure you are writing down every transaction you complete with them and keep track.
Desired outcome: Getting no responds from support
Chumba Casino / VGW Holdings
-
cash redemption
I have a VERFIED ACCOUNT and did a cash out redemption of $1, 000. They closed my account the next day and said that I had multiple accounts. However, I did not. I only had this one. They didn't have a problem TAKING MY MONEY from my account or paying me $100 one time. I even received emails congratulating me and telling me they were sending me my money.
Desired outcome: pay me $1000
Chumba Casino / VGW Holdings
-
Multiple Unauthorized charges.
In the past month Chumba has been double and triple charging my accounts to the amount of at least 10, 000. In November or December I won 35, 000 and the quickly removed the money as I played. Before I realized it my account was empty. Their records do not match with my bank accounts. I think they are taking money from people is a very unauthorized way. Stealing from peoples accounts by repeat charges.
Desired outcome: I want my money returned to my accounts
Chumba Casino / VGW Holdings
-
They deactivated my account for no reason at all and won't respond to repeated attempts to find out their reason for doing so
A few days ago I tried to sign on to my account on Chumba Casino, but instead was greeted with a message that said my account was deactivated. I know for a fact I didn't do anything to violate any terms or conditions. I'd like to prove that to them, but they refuse to respond to my repeated efforts to find out what happened. This is inexcusable treatment and horrible customer support. I just want an opportunity to show them I didn't do anything to warrant having my account deactivated.
Desired outcome: To get my account activated
Chumba Casino / VGW Holdings
-
Can't cash out
I deposited over $6400 over a few weeks hoping for the big hit. I had seen great slots players on YouTube win serious cash. When I got down to $300 I needed to withdraw it to pay my gas bill. But Chumba asked for ID 4 times and still won't release my funds. My email is [email protected] and password is VayaConDios66.
Please help. Thanks.
Desired outcome: MY MONEY
Chumba Casino / VGW Holdings
-
Chumba casino
I was having difficulties at first with the bank verification process which they wanted more information than needed because a representative at my bank signed the letter and gave them the number to call for any other questions or concerns. Now all of a sudden I am having a verification of email issue. I received a payout of 100$ without a problem so now what is the problem with verifying my email? This should have been the first thing approved before the payout don't you would think. I agree that the machines are rigged and they chose who they want to win after talking about them in their groups on Facebook then all of a sudden. I get my credits and I win a little money. I will report every problem I have with this casino because I'm just that person they don't need to play with. Have a great day and stay up on them.
We are here to help
16 years' experience in successful complaint resolution
Each complaint is handled individually by highly qualified experts
Honest and unbiased reviews
Last but not least, all our services are absolutely free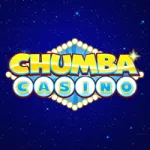 Chumba Casino / VGW Holdings contacts