MonteCasino complaints
19
MonteCasino
-
Casino/hotel
I have been coming to Monte Casino so often and im really disappointed how they treat someone that goes from Platinum to Black in just 1 month and when I went to Black status I just stared loosing what am I paying for others to win give me free play of R1500 and win nothing just take it wow that less then the money I have spend there. Really someone that is always supporting the casino I have one closer to my house but yet I sponsor Monte I am so disappointed. The Souther Sun I am not going there even I am truly upset how u blind a person that free play was just as welll my own money let me be a day card holder and the winning would come I have seen this and this is so not righy. You say black holders have more benifits no I just pay for my benifits...
Desired outcome: Appreciate the people that support you on a daily basis that R1500 free play was a waste.
MonteCasino
-
winnings
I was at monti casino last nIght
I won the car ...
15 Min later a anouncment came over the speaker saying there is a tecnical era... Then got the same message on there screen
The tjhing is mine came on 15 earlier ...The guy working the on the floor said i had won the car.
Then they say no... And everyone gets the same massege 15 mi nutes later I have a picture of the machine I was playing at with the message and I have the number of the machine
Please let me know as I am very upset that 15 minutes after I win the car. All of a sudden. I havnt won the car

This is to me unexaptable...As I got the message before the anouncment of bthe tecnical era

PLEASE CONTACT ME
MY NAME is
CARON RIBEIRO
0824594395
MonteCasino
-
free play & food drink voucher offered
On Thursday 25 th November I went to Monte Casino Fourways to receive my food/drink voucher & free play for my platinum card 0200016390 to find absolute chaos!

PEOPLE PUSHING & SHOVING
NO SOCIAL DISTANCING
EHOST MACHINE IN PREVE ONLY "1" WORKING EITHER SIDE..
DELI COUNTER LONG QUEUES SHORT STAFFED TO SERVE PEOPLE

With Covid rife in this country I'd hate to know how many people have been infected due to over crowding.

I await your response.

Jacqueline Amdur
0834612356
ID 4805240059087
MonteCasino
-
Criminal Offence committed of Social Distancing
On Thursday the 25th November you kindly offered Free Play and Drink/Food vouchers. NO PROVISION was made for the masses that turned up for this offer and HUNDREDS OF PEOPLE including old age pensioners such as myself had to stand in queues for AGES with no Social Distancing being adhered to PLUS ALL YOUR STAFF ignored this fact when numerous people brought this to their attention. Had this been brought to the attention of the Authorities I am sure they would have closed you down and taken Legal Action against you for committing a CRIMINAL ACT of no Social Distancing. I am totally disgusted that this took place and NOTHING was done about it by your STAFF to avoid the SUPER SPREADER EVENT THAT YOU HELD.
Kenneth Peter
4712245034083
Card No 0200117734
MonteCasino
-
Drivers licence
Good day

I stay in Witbank Mpumalanga so in February we came to Billy g to eat when I got there they requested for my licence and rewards card to make a copy they never brought it back to me so I forgot it at the restaurant I called the following week to enquire if it's there they said yes it's there but they are taking it to Lost and found well I could not come and fetch it sooner as I stay very far yesterday I was in Joburg went to Montecasino lost and found that lady was so lazy she checked and said maybe they took it to home affairs I was like how can they take a driver's licence to home affairs she then said I should go to casino lost and found when I got there the lady there was also not willing to help we then requested a supervisor who was very helpful but he could not find it as well my question is how is that possible that they can't find it when it was confirmed that it's there and am I supposed to now go to the homes affairs and apply for another one with my money whereas the stuff of Billy g did not bring it back to me I am irate at how this whole thing was resolved cos there are so many lazy people working there they were just not willing to go and look for it they told me they will call me I would like this resolved
MonteCasino
-
Rude Dealers
Dear Montecasino,

I really love your casino, but it breaks my heart to even write this complaint to you or who might take this very seriously on the other end.
This Tuesday (20th April 2021) afternoon around 1PM that passed, I visited the casino along with my wife and I played at the Roulette table directly opposite the cashiers in the non-smoking area. Everything was going well until my wife returned by my side to pass me a message and then the Roulette dealer (a young black gentlemen) rudely yelled at my wife and asked to stand behind the red line.

Now please do not expect me to keep quiet and allow another individual to rudely speak to my wife in such a rude manner, his body language, facial expression, and voice tone described everything of an utterly rude person. I was very disappointed when he did not even apologize to my wife and it made my wife and I feel very "small" because there was nothing, we could do about it. I did however request to please speak with his supervisor who was polite but completely dismissed the way the dealer had addressed us.

I do follow rules and respect all your staff as well as policies, but this experience made me stop playing at the table and I cashed up and walked away.
This type of incident was not my first time where a dealer was rude to us. It seems to me as if some dealers feel as if they are working for free or doing us a huge favour so their attitude towards us does not matter and they can treat us anyhow.
My recommendation is to please train all your dealers to:
• Have a smile on their face.
• Greet each player that enters the table.
• Speak to players or the players' spouse/family/friends with respect.
• Explain rules in a polite manner and do not be aggressive about it.

If all the above is applied by dealers, then there should be no reason for players/customers to complain about their experience at Montecasino.
I am aware that I might just be one person in a million who is complaining but I do not believe your staff have a right to disrespect another human being. Yes, there are many casino's that we can go and play at but imagine if every person gets affected by an experience like this, especially during this harsh COVID time.
I certainly felt and still feel very unwelcome at the Casino table section by most dealers, and I really hope that changes because I love to play.
Regards
Nigel Govender
Desired outcome: • Have a smile on their face. • Greet each player that enters the table. • Speak to players or the players' spouse/family/friends with respect. • Explain rules in a polite manner and do not be aggressive about it.
MonteCasino
-
Not covid 19 compliant
Slightly distressed.

We came to eat at Thava.
Left at approximately quarter to nine.
Parked at Platinum parking and upon exiting I had to touch that little green button to open the boom.

How is this Covid 19 compliant?
How many other people have touched that green button to open the boom?

Check the camera's. My Red Fiat 500's reg no is JG ** LV GP.

Explain it to me please as I am highly taken a back.
The past few times we have been to Thava we have always had a guard touch the green button for us. No guard and i must press it myself. I did not have sanitizer in my car as just yesterday i had the car detailed. Not the point, point is i should not be expected to touch that green button to open the boom.
MonteCasino
-
Gautrain cards
I came to monte casino to make use of the gautrain services whereby theres a big sign that indicates, I can purchase and reload a card at sinz, only to be met with a disgusting high level of incompetence as the two females at the counter rudely told me that theres no gautrain services at the store showing no compassion or concern for the fact that I am now stranded, wich is totally nonsense for employees to behave in such manner as I believe they were suppose to offer me a solution atleast. And should remove the board outside as it misleads ppl
MonteCasino
-
Made me feel like a criminal
24/02/2020 I was walking in the casino waiting for my money to clear so that I can play, checking out machines and tables that I would like to play. I am a platinum card holder and play about 5-10 times a month. I was approached and asked to leave as they said I made the other guests feel uncomfortable. I didnt speak to anybody and I weren't in anybody's personal space. When I asked if I am not allowed to walk around and look for machines that catch my fancy I was told that spectators are not allowed. It made me feel as if I am a criminal and I dont think I will ever make use of your casino, as everyone should be treated equally.

Regards

Sylvester Engelbrecht
0200420121
MonteCasino
-
Ice cream parlours
Really Monte casino - your two ice cream restaurants/ closed at the same time. In the sweltering heat of summer. Brought my 12 year to monte for his birthday for lunch and wanted to get ice cream. Both Baglios and milky lane closed. kFc machine out of order. Had to get from Steers.

A bit of fore planning for a big brand as yourself maybe?
Feeling a tad bit irritated now.

Dashni
0833760211
MonteCasino
-
Falling by dropping boom
On Friday 30 August 2019 at about 6.55pm I was dropped off at the drop off zone. Having realized that I had left my phone in my wife's car, I emediately ran after her car . As I reached the boom, the operator dropped the boom and it hit me across my jaw . I fell down on my knees . My jaw, shoulder and back and knees hurts and I have a nasty bruise on my right knee . No one came to my aid . I managed to get up and walk to the toilets and on my return was given my cap back that had fallen off. Also one of the security chaps wrote my name and number down in his note book.
Is it possible to view the security camera footage of this ?
Bernard Badria
011 465 2695
082 345 0940
This review was chosen algorithmically as the most valued customer feedback.
Good day, I have never received such poor service for an event. All I want to do is purchase three tickets to the Decade of 90's festival at Monte Casino on the 7th of September. When the tickets became available I immediately went online to purchase them but there was no place to put in the rewards card number for a discount, I tried maybe 10 times to...
Read full review
This review was chosen algorithmically as the most valued customer feedback.
Drop off zone Sunday 16th December 6:30pm. I was dropping my daughter off to go to movies. On entering the drop off zone, the boom was held open for some time, the vehicle in front of me was stopped before entering and the boom was still open, it appeared that the boom was being held open, the vehicle in front entered, the boom was still open, we then...
Read full review
This review was chosen algorithmically as the most valued customer feedback.
After being at montecasino for 5 hours I called an Uber driver to fetch me and when he arrived he informed me that he could not enter to fetch me. I saw an Audi vehicle in front of the boom gates with 5 people standing behind and around the vehicle. U approached the security guard named Mumusa, who was working in the 3rd December 2018 at approximately...
Read full review
This review was chosen algorithmically as the most valued customer feedback.
As a Black Card holder, I am dismayed at the way the Monte Casino gaming floors have deteriorated in the past few months. Firstly your machines don't pay at all - one may as well flush one's money down the toilet for the amount of entertainment and gaming offered at present. Many of the machines have problems and buttons don't work - wont accept notes etc...
Read full review
The complaint has been investigated and resolved to the customer's satisfaction.
This review was chosen algorithmically as the most valued customer feedback.
While in Joburg in October, I purchased three small items that cost ZAR 183 (approx. US $13) at SINS, in Montecasino. I kept my receipt. I was surprised a few days later to see my credit card was charged US $83. I disputed the charge immediately with my bank. Nine months and two investigations later, SINS has refused to acknowledge their error or refund my...
Read full review
This review was chosen algorithmically as the most valued customer feedback.
Experienced racism on the 2nd july 2011 at monte casin0. I was with my gf. I was sw0rn at n told to turn around and go h0me. By 2 white guys that drive around in the black security vans. Registrati0n bf13vg. At around 11 to 11 30pm. Today is the 7th. N0thng has been done. I'm guessing monte casino condones their security swearing people / customers and being racist towards them.
Read full review
MonteCasino
-
Chased out of the property
Thank you for your prompt response in regards to the incident we had, but if i may refer you to the words you used 'We will respond to you shortly once our investigations are complete.' how long will that takes

becuase we would like to come to Montecasion again but if we dont know what we did wrong if there was anything we did wrong, because we just like laughing and enjoying ourselves and again we dont drink alcohol beverages, like we were told that we were drunk...!
MonteCasino
-
Broken seat at show
We booked seats for the Tattoo for the 20h00 show Friday 11 September. We went to our seats early and realized that our one seat was broken (C1 D block). We immediately called one of the gentleman dressed in black suites walking with walky talky's. He came to have a look and told me it was broken the night before and was supposed to be fixed. He radio'd it in and the person on the other side said there will be plenty seats open, we must move. When the show started, we looked around, saw no seats near the front where we were sitting open (not 3 together) and we did not see the gentleman who helped us again till the end of the show. I asked him what happened about moving us, he said, sorry, he forgot he will make a plan. I said it is no use now, as we did not want to move further back and the show was nearly over.

We paid R200 per seat X 3 and feel that for that price we should have had seats that were not broken or at least a plan could have been made to assist us. I wonder if they ever bothered repairing the seat or if it was just going to be left broken for the duration of the show. The show was really good, would have appreciated it more on comfortable seats, though.
We are here to help
16 years' experience in successful complaint resolution
Each complaint is handled individually by highly qualified experts
Honest and unbiased reviews
Last but not least, all our services are absolutely free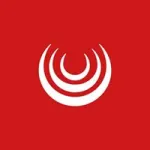 MonteCasino contacts