Chicme
-
Scammers
I purchased several items and. NONE of them looked as the items advertised. Firstly they made it very complicated to figure out how to return it. When I finally did they spent weeks , literally weeks, trying to convince me not to. Every time I replied I wanted my money back, but the response time was always several days! Then finally they sent the address to send a return which bc of their constant lag time took forever for me to see. Then I sent the items back and pictures of the items showing that they were inexactly the condition received. Sent them a tracking number showing that it was sent and received and they denied me my refund saying it was over the refund period when they didn't even respond before the refund period was over!
Desired outcome: I want my money back!
This review was chosen algorithmically as the most valued customer feedback.
Donna-Marie Simpson [email protected] Order number: 01007668579 ordered over £130 worth of items, half I kept but most did not fit and so when I contacted them for return details they went back and forth offering partial refunds and discounts before giving me the return address. I had a small window to return but that included the weekend. With work...
Read full review of Chicme
Chicme
-
Chic Me
29th december 2021, i sent two dresses back to Chic Me. I paid £16 shipping to send back, the items were returned within the 14 day returns policy.

I have provided evidence that i paid for the items to be sent back.

Chic Me will not issue me my refund and will not give me a sufficient reason why, only offering an exchange.

I have two receipts from the post prfice confirming the items were returned. I am entitled to a full refund.
Chicme
-
Scam-refused a return
I ordered about $100 worth of clothing. When it arrived, there was one jacket that I really hated. All the clothes looked cheap, but this jacket looked nothing like the pic. I reached out for exchange and the customer chat line asked me for a description, which I provided. They didn't say anything else, so I checked back a week later and they lied about contacting me last and refused to issue the refund. I want my money back. This jacket is trash
Desired outcome: Refund for the jacket
Chicme
-
vestido bodycon criss cross metálico sem costas
Hello, I am really disappointed with this shop. I bought a dress from this shop that didn't fit me so I asked to exchange it to another size, they asked me to send it back for exchange. I've spent more then the dress worth but so far so good because for my surprise when they received the item they told me that this item was out of stock so I asked to send me the same item that I have sent back because I liked it (the dress was a little big but I will try to fix it) and again they told me that this item was not available (the same item that I sent back). So now how can I trust in this shop? I am really disappointed and frustrated.

Evelise
Chicme
-
Chicme
I placed an order with this company on january 21, 2022 @ 19:29, for a pair of pants. Order received and pants are too small. I have reached out to paypal and chichme for a return label and refund, company is not cooperating with me in make a return and receiving a refund back to my credit card. I will not recommend this business in making purchases or etc.
Desired outcome: RETURN LABEL, REFUND, AND UNSUBCRIBE MY NAME FROM MAILING OF ADVERTISEMENTS.
This review was chosen algorithmically as the most valued customer feedback.
Please Contact Us on our site, indicating the item(s) you would like to return and the reason, attach photo(s) for quality problems. 2. After receiving return address and instructions from us, please package up the item(s) to be returned with the original packing. 3. Drop off your package at the local post office. 4. After returning, provide the return...
Read full review of Chicme
Chicme
-
Denied to replace lost package
On 12/12 I placed order # 01007452887 for $237 with Chic Me. The package never arrived so I went on their website to find customer service info which there is only an email & a number that directs you to whatsapp or messenger, so you cannot speak to a representative much less a supervisor which allows them to be unaccountable.

I had to send my inquiry through all means several times & it took attempts to get a response. They informed me the package was delivered by fed ex however I did not receive the package So it was either lost or stolen, in either case Chicme, the merchant i paid & responsible to replacement or refund instead gave me the run around for days, told me to file a claim with The carrier they used Fed Ex in order to obtain the replacement of goods I requested then told me it took too long and refused the replacement. This is unacceptable
Desired outcome: Replacement is goods
Chicme
-
Refund Denied
I will never shop here again...I purchased four items from Chicme in November 2021 and received those items one month later. The outfits did not work and I recieved a chat message from the store to return the items with a copy of my receipt from USPS, the tracking number, and the weight of the item. All info sent but the weight on the receipt stated FLAT RATE because it was sent priority where this company could recieve the order back faster. So now it is January 12, 2021 and I'm going back and forth with this store because the Post office did not list a number on the receipt. The tracking number states item is delivered back to Chicme but they still would not list my refund. This is ridiculous; so now my money and the items are in their possession---This is ROBBERY! (CHICME CONTINUES TO SEND ME EMAIL CHATS OFFERING A $15 DISCOUNT FOR ANOTHER ITEM OR A EXCHANGE...IF THEY CAN OFFER THIS; THEY SHOULD BE ABLE TO OFFER AND SEND MY MONEY!)
Desired outcome: I WOULD LIKE MY REFUND
Chicme
-
Faulty Item
I received my dress as it was a Christmas gift it was opened 25/12/21 and due to the busy xmas period i reported after and was told no refund. They said should report in 14 days i ordered it on 12th December paying also £17 delivery to have within 6 days and it arrived 20/12/21. They can not send out a faulty product and refuse a refund regardless of time. It also says nothing about time on the website. I reported it on 05/01/21. they said latest was 03/01/21. this is absurd
Chicme
-
Returns /refund policy
I purchased 2 tops £38in total they arrived weeks after stated deliver date .I raised a ticket to return as they were too small also.I returned them at a cost to myself of £14.00 I sent proof of returns but because I didn't send back so it showed weight and tracking no as this was going to cost me more than the 2 tops I purchased the emailed saying I'm not getting a refund without these details. Thi is not right as it means they have took my money and the sti have the goods.Illegal. I'm hoping this can be resolved.
Chicme
-
Clothing - returns
I ordered clothes in November for Christmas gifts. My package was delivered a week ago but not to my address. I contacted customer service to advise them. It's been a week of bank & forth emails & all they do is tell me to check my mailbox & ask my neighbors. My order was $120 & all they said all they could offer me is $20 compensation. They refuse to refund my order & take responsibility for a lost package. Do not order from them as they obviously have to regards for their customers or their purchases
HORRIBLE COMPANY…DO NOT ORDER FROM THIS SITE

UPDATE-It took 3weeks for my Christmas package to arrive b/c it was delivered to the wrong address. I asked for a refund bc my package was never delivered & they just kept telling me to check my mailbox. Since it arrived so late, I purchased gifts elsewhere. Now I've been asking for a full refund on my card so I can return the items. Every day I get an email from them enticing me to keep it with an offered discount. This company does not listen to their customers or abide by their own policies.
They are making it impossible for me to return my order for a full refund
I WILL NEVER ORDER FROM THEM AGAIN. I will also make sure that all my friends know about their horrible customer service
Their policies are horrible & your clothing material is also thin
Since when are full refunds negotiable?
Desired outcome: Full refund- pre paid shipping
Chicme
-
No weight, no refund
When sending your items back for a refund within the allotted 14 days, you have to contact them to start the return. They ask for a pic of your unworn items and then give you an address to ship them over to California. They ask you to provide the tracking number for whatever company you choose to ship your items as well as the weight of the package. I sent my tracking info but didnt get the weight of the items. My package was recieved in their facility on Dec 3rd it is now Dec 10th and they claim they cannot issue me a refund because they don't have the weight of the box! What kind of crap is that? Never in the history of EVER have I heard of a company not issuing a refund due to weight! Horrible customer service. And while i do understand I dropped the ball with providing the info they asked but come on! I'm down 130 dollars and no clothes. THIEVES!
Chicme
-
Trying to return dresses that didn't ship to me in the time that I needed.
I made a purchase in mid-october for two dresses. I purchased two to see which one I would prefer over the other and return if they don't work out. When I initially got onto the site and place dresses in my car a small pop-up message said that I would have these estimated delivery in 8 days from when I would be putting this order in. I placed my order and after checking out the bottom of the screen said it takes 12 days or more for processing. I immediately wrote on the chat please cancel the items I just placed them moments ago they're not going to get to me in time like it initially stated. I received a response a few hours later they said they were not able to cancel the order the item is in ship status I told them that my account is not showing that the items are in ship status it hasn't even hit processing. Then I was told one of the dresses wasn't even available on the next chat. I then said perfect that's more of a reason to cancel the order. Several minutes after sending my message about wanting to cancel a second time immediately I get an automated email stating that both of my items are in transit. Although I was told that one dress was out of stock now suddenly the second dress was available to ship? I now realize that I've been scammed by a company that will not do the right thing. I've repeatedly message them to get the runaround a week later my items were most likely in transit although the tracking number that they provided me never showed anything on the United States Postal Service it seems to be invalid. They told me they are from China and the merchandise is going to take time to come that I need to be patient. I explained to them that I do not want the items can you please give me your return address information. They told me they will not give me any additional information until I received the dresses then I can message them back and tell them I want to return. Well wouldn't you know the dress has arrived one day late from when I needed them and the label on the package says California. Huh? Niacin two separate messages the please send me the return address I do not want these dresses and I am now told that they can only offer me three options being discounts or promo code to their website. I do not want to purchase any more merchandise from their website I want my money back and it looks like I'm going to have difficulty having that happen. I will try to dispute with my credit card company I don't know how much that will be successful but I not recommend this website to anybody it was my first time ordering something from them. I assumed it to be legitimate from influences that have purchased merchandise from them before. But overall I've had a very poor experience. I'm hoping I can find some resolution and I will keep you updated on this ongoing situation
Desired outcome: Ideally I would like to get a full refund for the two dresses and be able to return them no problems
Chicme
-
Horrible company, product and customer service
First...their products is almost indescribably inferior. I ordered two jumpsuits.

One looked like a junior high home economics project completed by student that had ZERO f's to give. The other...was almost as bad. Fabric was cheap. Pockets on one side wasn't correctly aligned and was sewn in backwards.

The icing on the cake is after returning it, they would not return my money because the United States Postal Service flat rate envelope doesn't provide the weight on the receipt. I sent them confirmation that USPS doesn't provide weights on flat rate shipment. It has been a nightmare. I finally went to Amex for assistance.

All I can tell you is...RUN...do NOT walk to another vendor.

This one is HORRIBLE.

I will be sharing this on as many social network platforms as possible. There are too many shopping options and we work too hard to just throw our money in the toilet.

This is a worthless company with horrible products and worse customer service. Order # 01006407563
Desired outcome: Full refund
Chicme
-
Customer service
I tried to cancel an order. They denied it. Sent it and now want me to pay to return it. I have been going back and forth with them for weeks. Pathetic company. I have never been denied a supervisors and have had to put in so much effort to even get a return. Their excuse is shipping costs and COVID and blah a blah. Never ever will I use them again or suggest service.
Chicme
-
refused to issue refund
I purchased several items (7 to be exact) from this company because of the high ratings. However, when I got my items, the material was cheaply made and and very poor quality. I've email them and sent a refund request via their website. I originally was emailing Amiee and she was responsive the first email. After I explained to her I want to return all the merchandise because for all those reasons above, she then went MIA... I tried emailing several more times after that. I went through Amiee, Sally, and finally Cherry. When do get the finally get a response, they saying that I can't return it because it's past the 30 days. So this whole entire time, when it was in that 30 day period, ChicMe decides to not responds to my return request. Once when for sure it passes, you can't except it. I'm outraged by this poor business ethic and my purchase was over $100 that I just lost for no reason. Note: there is no return address that is provided on their website or order. You have to go through a request or talk to someone before all of that information is provided.
Desired outcome: Full refund
Chicme
-
Return Process
Order placed on September 15th 2021.

ChicMe's Return Policy:
Orders placed on/before September 24th 2021 are subject to a 7 day return period - as written on the site.

Order delivered on September 29th 2021.
At this point I checked the return policy on the website which states 14 days. This was obviously updated on September 24th on the website with no note to mention that the return period was 7 days only prior to September 24th.

I then requested a refund on 10/10/2021 and was told that the refunds policy was updated...before my actual delivery date.

Apparently their system now does not allow for refunds.
Chicme
-
Plus size tie front pocket skinny jumpsuit
The service is horrible. I had to wait over a month for an order for it to be undeliverable per usps and sent to recovery center. Then I told them to refund me and they re-ship the product with a different tracking number when I no longer wanted the item. They did this to it give me my money back. I asked many times and told them I didn't want my order re-shipped as it already wasn't able to be delivered the first time. The customer service is awful, they take advantage and commit fraud.
Chicme
-
Refund and quality of clothing
Ordered from Chic Me on 10th September 2021 order number 01006532207. Took ages to arrive and finally arrived 1st or 2nd October 2021. Quality if dresses were disgraceful. Not as described in pictures either. Returned on 2nd October 2021 at a cost to me of £19.35 via Royal mail. Contacted them with all information and still to date refusing to refund me. They have receipt. All details. I should be refunded 40.00 UK sterling and now getting frustrated. I am on cancer medication plus just lost my father and I am getting extremely annoyed and frustrated with them. Help please I will send receipt if needed of return
Desired outcome: Refund and address to others to be careful
We are here to help
16 years' experience in successful complaint resolution
Each complaint is handled individually by highly qualified experts
Honest and unbiased reviews
Last but not least, all our services are absolutely free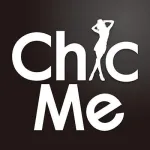 Chicme contacts