Central Developments Property Group complaints
14
Central Developments Property Group
-
Junction village 3
I am en expectant mother who is paying rent MONTHLY at The Junction Village 3, I live with my fiancé inside the complex.

Months ago in 2021, without any prior communication which is the norm for Central Development, our fingerprints just stopped working.

Currently, as I've had no time to register my fingerprint again, I have been scanning the barcode to enter the complex and if the barcode put up by Central Development is damaged and you cannot scan it then a paying tenant is told by Security to enter a damn code which is unacceptable.

Today at 17:45 14 March 2022 I could not enter the complex because I had run out of data, the female security officer simply said she cannot assist me and wanted a paying tenant to park outside the complex with no way into the complex where she lives.

I refused to reverse my vehicle because it is pouring with rain and cannot get home due to Central Developments that has prevented security from assisting its residents and tenants.

The female security guard pressed a panic button, kept telling me to reverse and park outside as of I'm a visitor and while also holding a clamp ready to clamp my goddamn vehicle instead of actually assisting.

And her male colleague proceeded in writing down my registration.

The assistance and concern at this complex is appalling, no wonder so many people move out before even a month has passed.
Central Developments Property Group
-
Badly treated
I've been renting at Route 82 security village 1 for 2years now. I decided to buy a unit through Jessica Chauke (cosmo) who said she and rental are one and the same.
Jessica got what she wanted and now I'm left stranded with debts to pay. She did not communicate enough and clearly don't care about their clients.
I should be moving out from the rental in 2 days. They took the October rental money. I need to start paying first installment. There are taxes and fees to be paid for September and October in the new place. I still don't have the keys to move in. There's termination of lease penalty as well.

The rental does want to help with anything. The only thing I'm getting from Jessica is "sincere apologies "

I don't know how I'm going to sort this problem out.
Everyone involved is benefiting from all this besides me the client.
Desired outcome: I want my money back
This review was chosen algorithmically as the most valued customer feedback.
Good day, I have a complaint by a certain consultant hes name is Simphiwe, he said he is a manager. He had offered me a 2 bedroom apartment last week at Bronx sky city, which he requested I pay a R1000 to secure it and come the next day to sign the lease agreement, which i did not sign any contact or lease agreement, however i had sent him a communication...
Read full review
Central Developments Property Group
-
Fail to pay back deposit - Due to move caused by cockroaches
I have been renting with my husband for about 2 years, with Central Development
And now that i am due to leave they are saying the double deposit i paid was credited to rent whereas that is not true as they always demand rent from us and switch of our lights and lock us us, as i speak i am currently locked out of my apartment.

When we moved we paid double deposit and we were informed that the first month is free rent.

Below is the conversation i have with the Junction Village3, Melissa.

1. Kindly note that the first month rent free promotion was valid only for U208.

When you moved to U279, the double deposit was transferred from U208 to U279.

Please note that we were not informed of this change to the double deposit changes, as we only moved due to ****roaches and they said because the problem could not be fixed they will move us to another unit. This should not be our problem but management should account for this issue, as they moved us to a place which was full of ****roaches from day1(as we pointed them out to Donacld before we moved and he assured us they would be sorted, therfore we cannot lose money due to the negligence of the rental agent). (we moved because of an issue not because we wanted to)

2. You moved in in the beginning of January 2020, and haven't paid rent for January 2020, hence the rental amount was taken from the double deposit.

This is not true we paid the rent hence i sent you the payment confirmations to central Dev (refer to previous email)

3. And due to maintenance charges, there was a short fall on the remainder of the deposit (R4317.52) of R1282.48.

We were only informed of the 1282.48 which was due for maintenance no one informed us of any shortfall, Management should also be accountable for not communicating any of these details. you cannot touch our money without our consent.

4. The Proof of payment for 2020/30/25 for the amount of R5500 was allocated to your account for April' 20rent.

The Proof of payment for 2020/04/25 for the amount of R6100 was allocated to your account for May' 20 rent.

The Proof of payment for 2020/04/09 for the amount of R1200 was allocated to your account for the outstanding maintenance amount from U208.

What do you mean the above in green was allocated to my account?there has never been an allocation to my account i am the one that paid - this is unclear kindly clarify as you are the one giving this breakdown

5. There is no double deposit. Only a single deposit and currently your rent is still due for March '21.

Point of correction, There is double deposit(as mentioned we moved due to a health situation, not willingly). I am aware of the rent due, and that is not the query i have

Also if you are going to highlight the transactional history you should start from when we paid the double deposit of, 11900 which we highlighted to you in my email.
Desired outcome: Double deposit to be refunded back
Central Developments Property Group
-
Rent
I moved in the property by December 2020 stayed here for 2 months the rent now has increased.
I asked the agents why didn't they read the clause that rent may increase at any given Time they also didn't know that the clause exists.
Everyone in the complex is having there same problem, but they trying to buy us out by giving us electricity, and we buy electricity but the electricity we buy runs out without being used. I went home for December and I had electricity everything was off but when I got back there was no electricity
Central Developments Property Group
-
Defect that have not been fixed properly since October
The Madison - I have moved in on the 01st of October 2020 and have been several defects that need to be fixed,

some they tried to fix but still experiencing the similar issues ( while we have been given 3 months to note everything that is not working)

I have send several emails with no acknowledgment of promise to come sort out the issues

• Window leakage ( This has been reported several times and it seems there is no resolution)
• Toilet water pressure ( this as well has not been fixed as yet since October)
• Shower pressure ( not fixed as well since October)
• Main bedroom cracked wall
• Main bedroom wall need to be painted (next to the small window)
• En suite bathroom ceiling to be painted (this was done before but the paint is off again) and the tile cracked in the bathroom
• Staircase tile cracked
• The wall on the staircase needs to be redone correctly (pic attached)
• Garage door to be varnished
• The kitchen cupboard to be filled with silicon ( see attached)
• Tile in the kitchen to be replaced
• Kitchen tile crowd needs to be filled
• Scratches on all toilets ( this needs to be sorted as this house is still 3 months)
• Bathroom taps are loose

I will attach some of the pictures taken and videos.
Desired outcome: To bring people who know how to fix
This review was chosen algorithmically as the most valued customer feedback.
Good Day, Kindly note that since I have move into this Central Development Property it has been nothing but a Nightmare from Management more specifically. My rent was agreed on R 6 900.00 to move in the apartment on 01 July 2019, after a month is living they my rent was increased to R 7000.00, queried same only to be told that they can increase same when...
Read full review
This review was chosen algorithmically as the most valued customer feedback.
Good day My name is Pontsho Phukubje and I'm a residence at East on 82 unit 108. I have been staying on this unit since 01 October 2019. I have a problem with electricity that is being depleted quickly. On the the 17th of December I bought units from ZAR1000 and on the 19th December I received additional units for ZAR200. I had expected this units to last...
Read full review
Central Developments Property Group
-
poor customer service for prospective tenants
For the past 3 weeks I have been the one following up with the leasing Agent Etienne de Villiers from the mentioned company above regarding my application for a unit i had viewed with my partner in Midrand. Filled the applications on the day of viewing, the next day we submitted the supporting documents. I am annoyed as he did not let us view the initial unit we applying for, he had lost our applications and does not provide feedback. I am really disappointed as i was looking forward to a better service than what i had received. I too am in property management and have never treated my prospective at such behavior. on that note, we viewed the apartment alone and he could not even assist as he was in his office. I am lost for words. The company should look into how they assign their leasing agents as they need to assist them at any given time. I would like this to be an opening eye to the business with all those they would like to rent from them.
Central Developments Property Group
-
misled and bad service
I'm writing with a heavy heart and I am losing sleep as heavily pregnant as I am. I'm really regretting deciding to rent with Central Development. I moved to Lemon Tree Apartments on 6 September 2019 and my experiences from there have been rather unfortunate and unpleasant. At first I thought I should just let it go for my sake and unborn baby's sake but then I ask myself how is it solving anything if I keep quiet? And if there's an opportunity to speak do so and leave it in the hands of those who have to deal with it.

I would have emailed client services but my previous experience is discouraging with bad attitude and no desire to assist from by the people that answer the phones hence I am using this platform. I was assisted by Hanco Benade from the day I went to view the apartment till I signed the contract. I must say he is hard to get hold of and takes time to respond to emails or even smses. Whe I moved into the unit 241 the water meter was on a negative and as a new user of such unit I didn't know and kept buying vouchers which was useless cause apparently every time I bought it was kind of "paying" the negative balance that was already there. After a lot of struggle and the customer service told me there's nothing they can do I need to get hold of the service provider that provides the unit to assist as as central development they have nothing to do with water meter. I'm a new client renting with Central Development, was I not suppose to get to the unit with everything on par and ready for my own use?. Anyway Natatcha from the office helped me and sorted it and I appreciate her help so much.

My problem now is with how I feel Hanco Benade misled me in terms of the lease signing. At first he offered 50% off first rent, no admin fee, free 100 MB wifi (t&c's applicable), R7300 deposit. At first I made a huge misunderstanding and did not note the R 7300 deposit part and I immediately paid R2500 to secure the unit since this deal was so good. Later when I went to sign after paying the 'remaining' R1 150 he brought it to my attention that I needed to also pay R7 300 deposit. I explained I had no money at that point I honestly missed the part of the deposit cause if it were so, I would have budgeted for and not leave the place I was living in mid month to secure that one, meaning I had to also pay prorata rent where I stayed. He advised that I should pay 50% of the deposit (laybye) atleast to be able to move in and I committed to paying the remainder today, 13 September 2019. Based on this I signed the contract and amended lease period from 12 to 6 months and he told me to pay it by Monday 2 September before 12 to avoid losing the offer and I did just that. To my surprise yesterday I received a statement that says I owe R14 600 and some cents. This statement includes rental for October which I agree with and not reputing but also noticed that the 50% off first rent wasn't effected and I needed to pay it. My initial reaction was to call Hanco, he was not available and was told by the office he was offsick. I called Elsje the lady that sent me the statement and she was on site but another lady was also helpful. I also sent an email reputing the statement highlighting the issue about 50% off first rent

Later on I sat and looked for a copy of a contract and I noticed that the 50% off first rent was scratched off and I signed next to it together with the amendment of the lease duration. I acknowledge that this is my signature, I may have signed not paying attention but I feel that Hanco did not explain the contract fully with me and during the signing it was just sign here and here and there. I am pregnant and my have a "pregnancy brain" moment I definitely would remember if this was explained. It was ignorant of me to just sign but I trusted and believed the only issue we sorted out was the deposit issue not knowing that I also lost or what i thought was also the "good part" of the deal.

I wrote another email to Hanco and Elsje apologizing that I didn't read the contract but I still do feel that something was not done right or I was denied an opportunity to make a final decision to either continue with the lease or go somewhere else. My 13year old daughter who was with me there also heard the same thing I heard and believed so it cannot be pregnancy brain. Our desperation takes advantage of by these agents and it's going to ruin the company name slowly destroying it
This review was chosen algorithmically as the most valued customer feedback.
So I moved into Lemon Tree apartments in La Montagne Pretoria East in November 2017. Was dealing with an agent by the name of Stefan...and that's partly where all my issues started. Desperate to move in, I filled in the necessary documents, obviously not reading the 'fine print' much and some important details, which I also thought that an agent should...
Read full review
This review was chosen algorithmically as the most valued customer feedback.
My daughter and her and family have been staying in Boardwalk Heights for almost 1 year now and it's not pleasant at all!!! There has always been issues with their water and electricity. The water is off so many times and if the water is not off, then there is no warm water, every night when they get home she has to worry if there will be warm water to bath...
Read full review
This review was chosen algorithmically as the most valued customer feedback.
I moved out of the apartment at little manhattan on the 30th April 2016, served my notice 2 months before moving out. the apartment was spotless when i moved out and nothing was broken. I paid an amount of 4400 deposit when i moved in, and i was only refunded R2710.00 . What happened to my R1690.00 ? I sent Andrea an e-mail following up on the matter...
Read full review
The complaint has been investigated and resolved to the customer's satisfaction.
This review was chosen algorithmically as the most valued customer feedback.
Myself and my husband moved into a security complex called Thatchill Estate in Olievenhoutbosch, Centurion. We found the company that was letting out the townhouses on Gumtree. We phoned and arranged to view the townhouse through a employee of Central development Properties. When we arrived at the complex we were taken on a tour of the complex, we were...
Read full review
We are here to help
16 years' experience in successful complaint resolution
Each complaint is handled individually by highly qualified experts
Honest and unbiased reviews
Last but not least, all our services are absolutely free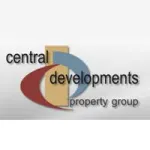 Central Developments Property Group contacts
Most discussed Central Developments Property Group complaints
bad service