Middlesex Management complaints
32
Middlesex Management
-
Hot water heater
I have contacted this company several times to fix the issue with the water heater in our building. There is 1 large boiler in the boiler room and it been having issues for the last two months. This issue was patched up on the first two times. Now today we dont have hot water again. There are 22 apt in each building so that means 22 families are going without hot water. Am I the only tenant who is inquiring on thus issue. Ive left several messages with the maintanance and Middlesex Managemnt nobody has called me back. But, if our rent is not paid on time we are going to court for possible eviction. Somebody pls help!
Desired outcome: Fix our boiler
This review was chosen algorithmically as the most valued customer feedback.
Since March of 2022, I have been have drain flies in my house. I keep putting in a service request every week and Pest control comes and changes the fly trap every week. The maintenance guys came and cemented something in the utility closet and the one wall in the basement. In spite of all this the source of the drain flies is still not gone. I have to deal...
Read full review of Middlesex Management
This review was chosen algorithmically as the most valued customer feedback.
I called customer service today in order to get some clarification in reference to a court order that was filed by Willingboro Square against me. After making my initial call I was able to reach someone from the legal department, however, after hanging up the phone with the legal department my fiancé asked me to call back to get further clarification and a...
Read full review of Middlesex Management
Middlesex Management
-
maintenance service
DRYER NOT WORKING - called 12/27/2021 before lunch
homestead village unit 113

I made a follow-up the following day and a customer rep told me wait 2-3 days which I said fine. After 3 days I made a follow-up called and the customer rep told me someone comes in. I never heard a door bell which will be impossible not to hear because I am working 7 ft away from the door everyday. Also, it is basic 101 for the super to leave a note but I did not see any at all if they really come. The following day I made a follow-up call again and the customer rep told me this time it is 3-5 days which happen to be the same customer rep who told me at first to wait 2-3 days. I filed a seperate maintenance request last thurday (12/30) and today thru their website. Still not response. I called today (1/3/2022) and told me this time that they will escalate it which they always tell me whenever I make a follow-up call. When I request to talk to duty manager she said she was busy but was able to talked to the customer rep when she put me on hold. Aso the customer rep told me that they are short staff so I have to deal with it by waiting or just do the laundry outside with the current pandemic. but if you delay your rent they will just add a penalty without consideration. There is no really good communication at all between the call center and the maintenance department. You really have to wait for a long time to get a maintenance after reporting it either via e-mail or call.
You cannot even request on how to contact directly the maintenance department.
Middlesex Management
-
Bathroom vanity
I am a new tent and I put in a work order for my bathroom vanity to be replaced a week ago and I received a text asking if the issue was solved and I replied no. A couple of days later which happened to be today 12/14/21 and as told the work order was closed stating the vanity is in good condition which it s not. So I took pictures of my own. Some closed the work order saying it was in good condition
Desired outcome: Not done
Middlesex Management
-
Noise Complaint
I am a new tenant at trafalger apartments and already my neighbors are stomping over me and stalking me from upstairs every time I use my shower or toilet they stomp over me any sudden move I make they are on it I had to call the police over 4 times since being in here the nonsense will start from 7 in the morning until 10 after I have spoken to my upstairs neighbors twice already and they told me that it's my neighbor from next door that's bothering which is a lie they will blast there television all day and not care I can't even go and be in my kitchen to cook let alone wash dishes without purposely being stomped over one day I was calling the cops the lady ran outside because she knows exactly what she doing this has to stop because she is stalking me in my apartment and messing up my quality of living I can't even sleep in my apartment it's no piece here
Middlesex Management
-
Security Deposit
To whom it may concern:

My name is Hernando Riano regarding my security deposit. I was told to file my complaint on this web site. I been waiting for my security deposit since I move from 39 Wedgewood Dr Apt. 6A in Carteret, N.J. I gave 30 days in advance that I was moving out. I also gave back my housekeys to the Super Paul on July 2, 2021in the main office.
My current address is 94 Doe Court in Monmouth Junction, NJ. 08862.

I am requesting to get back my security deposit.

Looking forward to hearing from you.

Hernando Riano

Thank you for your time.
Middlesex Management
-
Leasing agreement
I've been living here approximately 4 years & I have never missed or even been late on rent. My ac unit goes out every month, there's skunks & mice. And my packages are constantly stolen off my porch. My lease is up for renewal at the end of this month, however I finally found a new place. I was sent a lease renewal form that states 1 month or 6 months. I applied for the 1 month because I'm not able to move in to my new home until 11/20. I received a call 25 days before my current lease is up and was informed that they are denying my lease extension because it takes place in November. No where on the website or in the lease paperwork does it say that you can't extend during the month of November, but apparently it's an unwritten rule. I explained my situation and was told they'll make an exception to extend my lease till February even though I move in to my new home 11/20. Its really unfortunate that they're are choosing to take advantage of myself and my husband who is a disabled Veteran. We now have 25 days to pack up close to 4 years worth of things and as of the end of this month we'll be homeless for 20 days. So like I mentioned earlier save yourself the heartache and find somewhere else. This place is a nightmare.
Desired outcome: Lease extension
Middlesex Management
-
My floor in my kitchen is messed up
I've called months ago regarding my kitchen floor tiles. They are lifting. Someone came to look at it after that no one has ever come to fix it. I've called many times and even went to the maintenance office and nothing has been done. I have 3 children and I don't want them getting hurt. I keep getting told someone will contact me and no one ever calls.
Desired outcome: Please fix the floors
Middlesex Management
-
Complaints of sewage in my basement
I am residing at 500 Adams Lane 14D North Brunswick 08902. I have a very stressing complaint for my rental apartment in regards of poor maintenance work done by them which causes a sewage flood from another apartment to my apartment in my basement. Few days after they worked in my basement, I started smelling something strange in my apartment but i thought it's my door rug smelling, i throw it and the smell get worst, i also thought it's a squirrel that died the house. On 5/18/21 I came from work I could not withstand the way my apartment was stinking, so i decided to call my cousin to come over and search what was the cause unfortunately when he went down the basement it was full of sewage, I immediately call the rental office about five times they could not picked up that was around 8pm. I decided to called my rental insurance company and the told me they will get onto the rental office the next day which they did and told me the rental office will get onto me that was on 5/19/21. The rental office called me and came to my house but they refused to to clean up because of my property according to them, so I called the rental insurance company and reported to them that they refused to clean because my property are there and the insurance told me i should be the one to move my items and I told them that I can't move those items since every where is filled with sewage and i cannot step in such mess but they insisted and i have to paid people to move them and the rental management was able to fixed the pipe and clear few surface of the feces and live without cleaning the whole mess that was on 5/22/21. So i called and emailed the lady at the rental office and asked her to evacuate us to another apartment or to properly the the house for us but the refused and up till now i haven't seen them and the rental apartment went ahead and lied to my rental insurance that there was no damages cause in the sewage accident. Due to the sewage incident, my insurance cancel my insurance policy claim because of wrong information given to them by the rental office and we are experiencing alot of flies in the house and my daughter is even having some skin reaction this past weeks. below are the evidence of what happen:
when you get this email call me on 9086368138. thank you.
Middlesex Management
-
Noisy tenants upstairs in 1620 forest haven blvd edison nj
Hi,

I am currently residing in the apartment 1618 below aprtment 1620 and there is daily noise of kids jumping and runing on the floor. These noises starts daily from 8 in the moring till the end of the day. Moreover its creating damages to the celing and walls of my apartment. We reached out to the tenants upstairs and management services but havent got any resloution till now. This needs to be addressed and resloved immediately.
Middlesex Management
-
I am complaining about lack of service and health hazard issue
I was living at a blueberry village in Edison NJ, I have several emails from me and the leasing office as well as pictures of all the damage caused due to their negligence. They never fixed the squirrel's nest in the walls and we had massive leaks of water damage from the walls, windows, and floors. Black flies nest in the apartments. I contacted them several times with phone calls and emails I can prove everything. I lost a lot of money on damaged goods and was forced to leave due to the flooding and mold, now they are trying to get me to pay for leaving. I can prove everything. I have pictures of the mold, leaks from the window (which is right over the electrical outlet), and the other damages.
Desired outcome: Resolved the issue
This review was chosen algorithmically as the most valued customer feedback.
YORKSHIRE SENIOR CITIZENS PLAZA LLC managed by the Middlesex Management is cheating and harassing tenants, and must be stopped. https://middlesexmgmt.com/ Middlesex Management uses webpay powered by Rentpayment.com to trick tenants pay their monthly rent online, then suddenly they stop the autopay to generate later payment, interest, court filling fees… I...
Read full review of Middlesex Management
Middlesex Management
-
Hrbortown
Do yourself a favor and believe all the negative reviews of this company, no matter how much you like the place I'm sure looking elsewhere will save you a headache in the end. On October 7th my partner and I signed a year lease to begin on 1/1/21, we were told the tenants of the apartment we liked had a lease that expires November 30, so a 1/1/21 move in date was perfect for all parties. My partner called the main office of the development on 12/9/20 to see when we can pick up our keys and she was told that we'd be able to pick them up 12/30 and if they were available any sooner they'd call. The next day 12/10 I received a call from the development telling me that our apartment wont be available because the current tenant renewed their lease. Why weren't we made aware of this in November? Why weren't we informed of this when my partner called about the key? And on top of this, we'd have to wait 10 days to receive a refund of our initial deposit, which prevents us from finding another place while we await the funds. I proceed to email the management company on 12/12/20 to get some kind of confirmation in writing so that I won't be screwed later down the line which is what property management companies, especially ones this shady love to do. I was told the lease supervisor would reach out to me however I have yet to hear from him as of today 12/17/20. This company is clearly filled with negligent employees that don't care how they may negatively affect the lives of others. I have never been so thoroughly disappointed in the customer service/experience of a company
Middlesex Management
-
Departamento de propiedad legal
Mi nombre es Johanna Tineo De Sanchez apartamento 158 Long Ferry Rd, Harbortown ports LLC Perth Amboy NJ 08861

Estoy enviando este comunicado en vista de que los inquilinos del apartamento 156 no dejan de golpear la pared dia y noche por lo que tengo 2 niñas y no pueden dormir a ninguna hora, y por esa razón mis hijas están presentando problemas de salud(nerviosismo y llorando toda la noche producto de lo antes mencionado)diagnóstico dado por el pediatra.

Por favor, solo queremos mi esposo y yo que se resuelva esto por la vía correspondiente para no tener que llegar a mayores.

Sin más preámbulo, esperando su pronta solución y respuesta.

Gracias de antemano

Att:Johanna y Juan Sanchez
This review was chosen algorithmically as the most valued customer feedback.
My name is Cornelius Connor and I'm disputing my security deposit. I lived at 61 Browning ter Acct# wh3-111 for 11 years. We had no late rent but once in the past 11 years. We never had one complaint. We had the carpet replaced 6 years ago on or about July 2014. We asked to have it cleaned once and was denied. The carpet was replaced in all rooms in one...
Read full review of Middlesex Management
This review was chosen algorithmically as the most valued customer feedback.
We had leakage in my bathroom which I was not aware of. Maintenance guy knocked on our door at 5:30 pm and forced into my apartment. Said we have leakage. Then he started yelling at me and my family members. "Don't you see your tiles came off" it's your fault. You're going to pay for it. " But tried explaining him we reported it same day and called...
Read full review of Middlesex Management
This review was chosen algorithmically as the most valued customer feedback.
ATNN: CREDIT DEPARTMENT I'm writing this letter because I'm appealing the decision that was made through my tenant screening for the Apartments at Station Village and Pike Run Village. I submitted all documents for every item that I've disputed to Onsite and it's currently under investigation for the credit part for the second time and the Tenant Landlord...
Read full review of Middlesex Management
Middlesex Management
-
unethical behavior
Notified on 4/25/19 that the emotional service animal request was denied but no further details could be provided. We were told to call a number to find out more. We called the provided number on 4/25 and they had no idea what I was talking about and had no idea about details on ESAs and approvals. I emailed Carlos the leasing agent back on 4/26 explaining the situation. On 4/26 Carlos responded back a different phone number and said to call and talk to "Legal". I called the number, was transferred to legal and spoke with Sam who told me that the reason for denial was that the letter was more than 1 year old, did not have an NPI number, and was from an out of state doctor. I responded that the law was very clear and that there is no rules about it having to be from an instate doctor.Sam replied that "actually, the law is pretty vague" and that this was their policy. I said that I wanted to be clear and make sure there was no random rules on who their company would choose to deem as a legitimate doctor. He replied that no, any doctor would work. I complied with his request, sending Carlos a new ESA letter with an NPI provided for an instate doctor. He emailed me back stating that he had forwarded the request to legal.

On 5/10 I received another email from Carlos, once again saying the ESA had been rejected. Sam from legal was called on 5/15/19 at 8:57 am, no answer, 10:35 am, no answer. 12pm, no answer. Called on 5/15/19 at 10:06am, left VM, 11:16am no answer, 12:27 spoke to Maggie who confirmed that Sam is working today but away from his desk. She did not know a good time to call back but transferred me to his line, no answer. At 12:47 I received a call from Sam in legal. With regards to my letter, he said everything appeared to be in order but that he had to confirm with his boss. He said someone (himself or carlos) would be reaching out to confirm. We then received a letter in the mail saying our apartment had been given away. We called Carlos to find out what happened. He alleged that the doctor who had written the ESA was not "the right kind" of doctor.

I would gladly have filed a complaint with DCR however the thought of going through legal proceedings would have compromised my already delicate state of health and I opted not to file. I have read the law very thoroughly and have also seen several department of civil rights lawsuits (some of which involved this management company) in which the judge had already concluded that none of these reasons (NPI not listed, age over 1 year, out of state medical doctor, non MD doctor) are legitimate for the denial of a service animal. The only valid reason for denial is is the management company claims undue hardship. Sam did not (as the voice recordings of our conversion prove). One would think that since this exact situation had gone to court several years before and that the management company had only just gotten off probation with DCR that they would be intimately aware of the legal situation with disability services.

Here are other NJ legal case numbers to refer to:
DCR DOCKET NO. HM25MB- 66066
Supreme court of NJ Appellate division: DOCKET NO. A-2344-10T2
This review was chosen algorithmically as the most valued customer feedback.
I just moved in July 30th 2019. The tenants upstairs have been dragging furniture or something, stomping across the floor banging dropping things running! This disturbance starts as early as 8am until 3 pm . They leave out and come back around 7pm till 12:30 am noise starts back up. I moved here because they told me it was quiet here. I have not had a...
Read full review of Middlesex Management
We are here to help
16 years' experience in successful complaint resolution
Each complaint is handled individually by highly qualified experts
Honest and unbiased reviews
Last but not least, all our services are absolutely free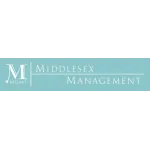 Middlesex Management contacts