This review was chosen algorithmically as the most valued customer feedback.
Hello, I have had my mortgage for 19 years (Citi - 16) (Cenlar 4). In 2015 I took out a HEMAP loan from the state due to being in hardship. I was approved and was able to bring the mortgage current. Since then Cenlar has been stating that my account was short $500 or so dollars. I advised them 3 years ago that this was an error as the mortgage was bad...
Read full review
Cenlar
-
Cenlar is refusing to endorse and return insurance checks
This company is claiming that "Federal Regulations" require them to hold insurance settlement checks in escrow until an inspector can prove that the work is complete. How can I pay for the work? Customer Service can not explain their process accurately. My adjusters and insurance company says they don't even know what they are asking for when they "reject" the adjuster's paperwork. I cannot repair my home with contractors that want paid up front. Cenlar's senior CSR's and supervisors admit that there is no way to speak with management or escalate complains. They will not schedule call backs and follow-ups will happen less than 20% of the time and have been caught blatantly lying.
Desired outcome: I want the funds to repair my home without having to deal with Cenlar ever again. I am willing to submit to any inspections to prove complete work.
This review was chosen algorithmically as the most valued customer feedback.
Original mortgage from Jan 1988 was sold to Citibank. In 2005 we took out an equity line with them. The original mortgage was paid off in 2007. In November 2019 the equity line was transitioned to CENLAR by CitiBank. In July 2021 we wanted to pay off the equity line. We increased our payments to bring the balance down, CENLAR blocked us from making online...
Read full review
Cenlar
-
Mortgage payments
I have had my loan switched to them as od 10/21 and I make my payments ahead of time. Then them put them in the wrong place or loose them, they never let you talk to a person that can help you, just a call center. Never can get a supervisor. They loose your money in all kinds of places and very fast and it takes them days and days to fix their mistake. They are very rude. They are so bad not even rated with the BBB, Why are they allowed to operate? I amdisabled and aqll this stress is causing me health issues
Desired outcome: for them to sell my loan off / fix this problem
Cenlar
-
Mortgage
My mortgage was transferred to Cenlar, and there is missing escrow money. I have provided all of the info provided to me from my previous company, and I have been getting nothing but the run around from Cenlar and completely unqualified representatives they have answering phone calls.
They still have not provided me any info on my missing escrow, nor what if anything I should do at this point. its just either no response, or when I call I am told all inaccurate info. This is insane. Customer service at its worst. The a thieves taking money and not being able to advise how funds were allocated.
I am researching what I can do to have my mortgage pulled from them based on the fact that they cannot account for my money clearly paid, all with documented proof .
Cenlar
-
Cenlar Flood Insurance
Cenlar decided over a year ago that I wasn't adequately covered by my flood insurance. They warned me that they would purchase more insurance and start an escrow account for me to pay. I immediately responded to them with proof that my insurance was more than adequate. Sent them all the information they asked for and they did nothing. In the meantime I've been back and forth with them at least 20 times. I have sent proof to them a total of 5 times now and they still haven't corrected their mistake. I have names and notes of every person I have spoken with ( the majority of my calls included an hour or more on hold) and have been told several times it will be taken care of. As of today, I am still paying for the extra insurance they are forcing upon me and to top it off, I now have an overdue balance on my statement that they told me to disregard. I am at my wits end with this company. Any suggestions would be appreciated.
Cenlar
-
Cenlar Customer Service
We have been Cenlar customers for sometime, and have always paid our monthly mortgage on time. We are now trying to refinance our home, but are unable to do so because Cenlar is unwilling to cooperate with our lender to provide them with a payoff amount. We have provided ALL the necessary information to Cenlar to provide our lender with the pay off. On a whole, the Cenlar representatives we spoke to on the phone were courteous and professional, but one, a Mrs. Watson was not, to the point of being unprofessional, unwilling to help, and borderline discriminatory.
We have provided all information regarding our bankruptcy that was discharged 6/1/21, but yet Cenlar has not taken time to update their records. All our contacts are well documented by Cenlar. As a courtesy to you, I will be forwarding a letter complaining of Cenlar to the Better Business Bureau, Bankruptcy Courts, possible discrimination, and legal and civil issues Cenlar may have violated.
Desired outcome: Want my loan payoff sent to my lender within 3 days of this complaint.
This review was chosen algorithmically as the most valued customer feedback.
I requested a pay off quote on July 7 2021 and received it by fax by 4 pm PST and then processed the wire payment with my bank using the instructions on the letter. Following up on the next day I am told that the payment had not posted yet and that I needed to also send an authorization form to close the account, which I requested from the staff member who...
Read full review
Cenlar
-
Mortgage
This company stole a whole mortgage payment from me and have been lying to me about sending me a check for over a month. I want my money back and every representative i speak to tells me something else. When you ask for a manager they put you on hold and transfer you back to the automated system. I made the payment ahead of time and then they still processed my auto pay. I told them to put the extra payment towards the next payment due and they reversed it and "mail me a check" i never got. Now im due for a payment that i already made. This company is a thief and rip off. My name is Tanya Nelson 3476988488. Email address is [email protected]
Desired outcome: I want my money back or the payment credited to my account.
Cenlar
-
Assumption
We file for an assumption for someone else to take over our home back in Jan 2021 here it is April going into May be signed all the paperwork and they sold our loan to another bank and giving us a new loan number without transferring it over to the other peoples name like we wanted these people have been making all the payments on the house and living in it since Feb 1st 2021 how can we get this resolved.
Desired outcome: house transferred into James Jerrell names as requested.
Cenlar
-
Homeowner insurance
I changed providers for Home Owner Insurance. Sent new policy SEVERAL times. Cenlar re-evaluated my escrow account taking into account BOTH home owner policies and raised my mortgage payment nearly $200 a month. It have been three (3) months of trying to get this resolved, providing all requested documentation and I still cannot get Cenlar to correct.
Desired outcome: Get the policies corrected and re-evaluate my escrow account
Cenlar
-
Insurance Claim
I am going to provide detailed information to an attorney. We have yet to receive a dime of our money that was processed on April 1. We were now told that we won't get it because a printer is broken. This is criminal. I have dates and phone records and have received no information from the text updates. We receive a different story each time we call.
Desired outcome: We want our money NOW
Cenlar
-
Customer Service
I am an individual who has been impacted by the pandemic and unfortunately has tried to navigate through the Cenlar Customer Service organization with 3 months of the same MASS CONFUSION of responses. For 3 straight weeks, I have been told to call back in 48 hrs because my request to extend my forbearance is not being extended. That last customer service rep told me Mr. Clement would handle and not to worry so when I call back today I am now told a different story. WTH? I am going to lose my home because of this incompentent organization.
Desired outcome: PHONE CALL
This review was chosen algorithmically as the most valued customer feedback.
I got a FEMA disaster loan in 1991 due to the Oakland Hills fire to help buy clothing, a car, pay rent on a new place, replace necessary daily living items, etc. This non-collateral disaster loan was funded by the Small Business Administration and payments were initially made to them. Years later, Cenlar became the loan processor and payments were alway...
Read full review
Cenlar
-
Wire transfer
On january 15, 2021 we sent a wire payment of 108k it was rejected because it was not a payoff but a pay down. The money was sent back to our bank 2 weeks later. We then resent this transfer February 8, 2021. As of today Feruary 12, 2021 this wire transfer has yet to be posted. I verified and reverified the information to ensure it was sent to the correct wire account and YET HERE WE ARE AGAIN. Cenlar is ripping people off and has bad business practices and needs to be thoroughly investigated.
Desired outcome: Payment posted on a timely basis
This review was chosen algorithmically as the most valued customer feedback.
Completed a refinance 06/2020 The property is located in a flood zone. I have had flood insurance for over 12 years. The lender would NOT have been able to fund my refinance without verifying that flood insurance was in place and they would have also had to update the mortgage clause on the policy to notify all parties. Somehow, this horrific servicing...
Read full review
Cenlar
-
Payment processing issues
We completed a home refinance on 12/16/2020 with Movement Mortgage. Chicago Title funded the loan and sent the final loan payoff to Cenlar on 12/18/2020. We received a letter from Cenlar on 12/26/2020, (dated 12/18/2020), indicating there was a shortage on the total loan payment, however the letter did not indicate any details. We called Cenlar and
spoke to several representatives both from the collections and customer service departments on 12/28 and was informed the payoff amount was short by $513.10. Chicago Title was not notified of this error in payment. We notified Chicago Title and they immediately sent a new wire transfer for the total payoff amount to finalize the loan. Cenlar again rejected the payment. We spoke with more Cenlar representatives on 12/28 and included Chicago Title on a conference call to resolve the issue. It was agreed, that Cenlar would accept the wire transfer, if we, the customer made a telephone payment for the shortage of $513.10, so we did. At this time, we requested to speak with a supervisor and was informed they would put in a request and a supervisor would return our call the next day. On 12/29, Chicago Title was informed that the wire transfer was again rejected. Still no call from Cenlar supervisors. We again called Cenlar and was given all sorts of different answers, again requested to speak with a supervisor and was told one would get back to us
the next day. We were also told the final payoff amount cannot be accepted with the two different payments (from Chicago Title and from us for $513.10), therefore they were holding the payment and could take up to 10 business days to apply the $513.10 to the account, and then, they could accept the Chicago Title payment (which would bring us into January) because of their processing time. On 12/31, we confirmed the $513.10 has been withdrawn from our bank account and applied to the Cenlar account, however they still
have not accepted the final loan payoff amount, and still no return call from any supervisor. We have called and spoken with a Cenlar representatives every day between 12/28-12/31 to resolve this and we are still awaiting a resolution. We have made 3 requests to speak to a supervisor and have been told we were in the "phone cue" as a "level 2 complaint" and should be hearing from a supervisor soon. Additionally, we are now getting phone calls
from Cenlar Collections Department stating we are "late" on our mortgage payment and will be reported to the credit bureau on Jan. 1, 2021 if no payment is made, thereby impacting our credit report/scores. The loan has been funded and the monies are wanting to be taken from Chicago Title, however Cenlar is not accepting the funds, and now we are being negatively impacted by their faulty processing system.
Desired outcome: Cenlar will accept and apply the final loan payoff amount from Chicago Title and will not report us to the Credit Bureau for default on loan payments
Cenlar
-
Unauthorized transaction on my account
I refinanced my loan with Owning June 2020
They sold to Cenlar August 2020 I started paying Cenlar
Aug
Sept
Oct
Nov
Dec
Dec 14, 2020 I received a letter from Cenlar stating I was 2 mos past due!
I called Cenlar they said I requested a refund on 11/25/2020 3 weeks after I paid Nov. Is this even possible?
When i paid Dec they posted to Dec, now Dec is due Dec 14, 2020?
I have no check refund, I had to pay twice in De I have no answers to who authorized this transaction. I emailed, faxed, mailed and left messages for Cenlar do no reply. I filed a complaint with BBB this is unacceptable?
Desired outcome: Who authorized transaction? where is my refund? Is my loan safe?
This review was chosen algorithmically as the most valued customer feedback.
My mortgage loan number is 4766479184. I uploaded insurance information to Cenlar at www.my coverage info.com and still there is insurance applied to my loan. I received email confirmation my coverage was verified on November 4, 2020. I received a letter dated November 5, 2020 stating the insurance Cenlar placed on my loan was cancelled as of September 19...
Read full review
Cenlar
-
Customer service, mortgage
Ms. Coats needs to be "re-trained".
I have never, EVER dealt with a more rude, unhelpful, nasty person in my entire life.
After waiting on hold for over 25 minutes (and being forced to listen to that horrible classical pain music),
I finally got connect to Ms. Coats, asked my question and she promptly hung up on me.
Customer Service? NOT!
We are here to help
16 years' experience in successful complaint resolution
Each complaint is handled individually by highly qualified experts
Honest and unbiased reviews
Last but not least, all our services are absolutely free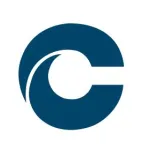 Cenlar contacts