Cenlar
-
Mortgage assumption application/release of liability
On Oct 19th I emailed Cenlar's form for release of liability executed by all parties to: [email protected] and received an automated email response with the time frame for response. I have made six follow up phone calls to Cenlar customer service to inquire as to the status of the application. I received an email response from Kristian Ducot with Cenlar customer service on Nov 6th stating she would follow up with me by phone or email on Monday, Nov 9th. I have called Ms. Ducot 6 times in the last 7 days and left a voice mail message to please call.
Nov 13th @ 5:28pm, Kimberley with Cenlar advised that a supervisor would be calling me. It is now a new day and still no phone call or email from Cenlar.
Cenlar
-
Customer service, refuses to provide a monthly mortgage statement
10 calls and counting, requesting a monthly mortgage statement from cenlar ad they continue to lie to me put me on hold for more than 2 hrs and 30 minutes before someone picks up the phone and at times the call just hangs up. When I do get to talk to someone, they assure me that the statement can be sent via email to find out later on that it is against their policy. Cease and desist order was placed on the account for no reason whatsoever, had to jump thru several loops to have it removed by writing letter and have it faxed. Did that but somehow for reasons unknown to me, they keep on deflecting, going on a month now. I've spoken to numerous customer service rep, always showing empathy, but it's really a tactic to get me off the phone and wait 48 hours before I call again since the "email" that was supposed to be sent had not been received. It is stressful and i'm sick of them lying to be to my face
Cenlar
-
Failure to report closed account
This is the worst company I ever had to deal with. After paying off a home loan this company continues to fail to report it to any of the credit bureaus. I've contacted them numerous times and and constantly promised it will be reported. However they continue to fail to do so. You know that if I was late or not paying this would be reported right away. This is the absolute most dysfunctional company I have ever encountered. Do not do business with this crumby company!
Cenlar
-
Mortgage payment
We went to make our mortgage payment for the month of September to find out that our loan has been bought out from someone else. We never received a letter or any other notices of this change. I tried to call customer service on 9/2/2020 and cannot reach costumer service the recording says that are loan was sold. How do I find out on who has our loan?
This review was chosen algorithmically as the most valued customer feedback.
CENLAR, CEO, ET AL, You have ruined my credit for no cause while I was on fully authorized Government forbearance program. You put me on 3 months forbearance program due to COVID 19 crisis. We agreed in writing during this period (April thru June) you do not file adverse report with any credit agency. In violation of this agreement and Federal laws and...
Read full review
Cenlar
-
Home loan
My loan was switched from Crescom Bank to Cenlar in May. I called in June to see if automatic payments also transferred. I was told no that I would need to make a payment before June 1 so I did. One June 1 an automatic payment was taken our of our checking account. I let this slide because it showed we would not need to make another payment until August 1. I called to see if I needed to cut off automatic payment until this was resolved but was told it would not automatically be taken out for July because there would not be one due. Guess what, July 1 another payment was taken out. I have called Cenlar several time and been on hold for hours. The poorest customer service I have ever seen I still cannot get a straight answer. Was told it would take 1 day, then 1 week, then under review, and they do not normally reverse payments. I am fed up with them after 3 months. Need help.
Cenlar
-
Homeowners insurance escrow payment
I recently sold my home at 194 Stetson Road Brooklyn CT 06234. My property insurance was through USAA. USSA inadvertently sent the Escrow portion to Cenlar in the amount of 1915.54. The check was cashed on 5/19/20. Usaa has contacted Cenlar twice per teleconference with me. Cenlar had no mortgage on the property. I want my money reimbursed to me... I cannot get a hold of anyone. Thank you. Teresa Hendricks 8604026923
This review was chosen algorithmically as the most valued customer feedback.
We had a house fire and I had to fight cenlar for 3 years to get money to rebuild the house. They fought hard to keep the money. It was a nightmare. Dealing with cenlar was worse than a complete loss house fire. We even lost pets. Their customer service is a waste of time. They are poorly trained and the few that do seem to know what they are doing, are...
Read full review
Cenlar
-
Can't get payoff info
We've been trying to pay off the remaining small balance of our loan with cenlar and they will not give me the correct payoff amount after two months of calling, and faxing the number they gave me to fax my questions to because the payoff dept. Does not accept calls per their customer service! Each month that it goes unpaid they are tacking on late fees! And, you can not just make a payment on the amount so it's not late because they wont accept it due to the fact they say it's in payoff status. When you call them you can expect to be on hold for hours and passed around to at least 3 to 4 people. I was on hold and passed around just yesterday for 2hours and 48 minutes only to be cute off. Called back and started over only to be passed around again for almost 2 hours and then they said I would get a call back in 24 hours! It's looking like we will have to hire an attorney to help us.
Cenlar
-
Escrow Activity
I so hate Cenlar and am pissed at Citi for letting them service my mortgage/escrow.

Last year, I did a refinancing. There was a $633.89 escrow balance transferred over from my old mortgage. It was applied on 1/3/2019 upon closing. On 1/29/2019, there was an 'adjustment' of $749.27.

Nobody at customer care could tell me where it went to. Now, I have always been short with my escrow balance even after I agreed to pay $51 more towards my escrow account since last November. It never happened before the refinancing and when Citi was still servicing me.

I truly believe the shortage is because of the $749.27 removed from my escrow account!
Cenlar
-
escrow
Cenlar had been mismanaging my escrow account. They have claimed my taxes to be nearly 2x what they actually are since August. I provided proof from my town of what my taxes actually where. The matter was considered settled on August, 22, 2019 however I continued to be given shortage notices and given an incorrect statement several times after. I was told by numerous staff my problem would be resolved yet here we are in December and the problem persists I was told it would be handled again but I have no confidence in the company and regardless I think something should be done I've read countless negative reviews on similar problems that other people are having and something needs to be done.
Cenlar
-
home mortgage
July 2019 a we received a check from cenlar for the amount of our july house payment din e the amount was less than what was due due to increase in escrow! We deposited the check and immediately sent them a check for the correct amount. Several days later we got insufficient funds charges and found out cenlar had put a stop payment on the check we'd deposited from them. Why? Nobody could explain! Multiple phone calls before they admitted they had gone this and "will let you know". Call after call... Promises to call us back... Nothing. Then check will be "processed" oct 9 but it will be 21 business days. Today is november 8 and nothing... Same story, same promises. We are retired, husband is disable vet, live on ss and 1 pension and no savings! We are using credit cards for groceries. And have had interest charges, insufficient fund charges, late payment charges! Not even a sorry from cenlar, no one cares because it's not them and they're getting their payments. Not one returned call regardless of promises! We're being held hostage!
Cenlar
-
refinancing
I had a rough year and cenlar was my mortgage company. They would talk to me about refinancing I lost my job they would say they sent refinancing package it never came and if it did they would say they lost my package or information. They wouldn't allow me to make my payments they wanted me to foreclose and I did. I lost everything and now they do not have any information about my loan! They are a fraud company and ruining people lives!
Cenlar
-
insurance check
Cenlar has my Insurance claim money. THe are giving us a hard time. They are totally incompetent and rude. I have no choice but to file a Lawsuit against them. I do not think we will ever get our money. I have sent them over 54 pages of documentation. They keep saying they did not get it. iI sent the documentation twice over their upload link, faxed it to them, and then sent it overnight. I have had my 50% inspection and the inspector said it was 80% done. They are supposed to send me half of my check. I will not hold my breathe.
Cenlar
-
cenlar intentionally holding insurance disbursement payable to family fire victims
On Friday, March 15 We lost our home to a fire, verifiable by a news story by news4sanantonio.com. Our insurance company, after dragging there feet issued a check for 174k in the name of mom, myself and wife.

We sent the check to Cenlar for release of approx 27k owed on the mortgage. Cenlar signed for the check on the 23rd of April, On our first Cenlar calls, Cenlar first tried to insist that we had no choice but to do a controlled build with them, after research and multi able calls they agreed to apply the amount owed, and refund the balance.

On the 7th of April we received a letter that explained that the deed was cleared Escrow accounts cleared and that the remaining balance will be sent out.

After not hearing anything back, we inquired on the 13th of April, and where told the check was in the mail, and again they told us the same thing on the 20th of April. They also told us that these things take time, and that this is normal business practice allowed by law, although for the homeless family involved this is not normal practice for us. Let your house burn down, and see how normal it is for you! This is not and should never be a normal business day for any business directly involved with victims of any disasters.

Its now 24th of April going into Memorial Day Weekend and they still use the "Check is in the Mail Excuse" Cenlar is intentionally holding over 145k for a family that desperately needs a home, and money that does not belong to them.

Its my belief that Cenlar has intentionally held on to our funds, and demand not only an immediate Disbursement, but also the interest, and pain and suffering that they have caused us, by lying to us time and time again, and intentionally holding our funds.
Cenlar
-
mortgage company & customer service
Our mortgage was sold 2 CenLar from Citi Mortgage and it has been nothing but pure headache. They list customer service phone numbers but you never get a human; not to mention post charges to your account with no details; no mailing address listed anywhere on their website for mailing payments and when you do eventually get a human months later they are useless.
This review was chosen algorithmically as the most valued customer feedback.
I have been trying to assume my home loan following my divorce. I started the process in late August 2018 and as of February 16, 2019 have been unable to complete the assumption. I will admit that I left out a few items from the information I was supposed to send the first time I sent the assumption package to the assumption department. However, I wa...
Read full review
This review was chosen algorithmically as the most valued customer feedback.
First year we have to home loans with Cenlar. Needless to say there was two different policy companies and they pad the wrong one and never bother paying the right one which resulted in cancellation of our policy for none payment. We didn't have coverage for nearly a year unknown to us. Their excuse the property address was too small on the invoice. Which...
Read full review
This review was chosen algorithmically as the most valued customer feedback.
I was never informed of my increase in mortgage due to taxes I have been paying 292.toward my escrow..ended up in the negative..April of 2018.here it is now oct and they have not fixed my new payment plan by FHA law it's suppose to be paid on 12 months .my mortgage went from 1335..to 2081...really I have no problem. With paying my taxes they cenlar vit...
Read full review
This review was chosen algorithmically as the most valued customer feedback.
The reason I'm writing to you today is because I feel that "cenlar" never gave me the opportunity to fill out a loan modification package. They always made everything so difficult. I called requesting a payoff. You had to fax your request to a certain number for your pay off request then it would take 3 days to process. Then I requested a loan modification...
Read full review
We are here to help
16 years' experience in successful complaint resolution
Each complaint is handled individually by highly qualified experts
Honest and unbiased reviews
Last but not least, all our services are absolutely free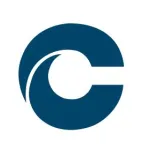 Cenlar contacts