Carrington Mortgage Services complaints
38
This review was chosen algorithmically as the most valued customer feedback.
Had an insurance water damage claim in October 2021 USAA insurance sent the check to Carrington mortgage to release an increment to repair the house only released one 25% increment and refused to release anymore, different excuse every time. I have done everything they have asked from sending in paperwork four to five different times after they said they...
Read full review
This review was chosen algorithmically as the most valued customer feedback.
April 4, 2022 January 31, 2022 Carrington Mortgage Services, LLC 1600 South Douglass Road Suite 200A Anaheim, CA 92806 Anthony and Patricia Palladino 39 Century Lane Litchfield, NH 03052 603-858-3554 [email protected] Loan # 60000***** To Whom It May Concern, We decided in September 2021 that we were in a good position with our mortgage...
Read full review
Carrington Mortgage Services
-
insurance claim
This has been going on for one year, the insurance company left off several rooms when the freeze happens and created my house to flood. Months went by going back and fourth with the insurance company this has been resolved and has been sent to Carrington. I have left message everyday with Kim at ext 31717 since 02/18 I have received two vm during the day when I am with patients and cannot answer the phone I have left detailed message when to try and call me back so we can get this resolved. I called on Monday and spoke with a rep in the lost draft and was told everything has been received and the file was in the back office for review. I then call backed today to be told a form was still needed when that was all faxed last thur and was told everything was received! I faxed the document and emailed and was told again it has been received. I have asked for a supervisor to call me today because this has been going on for WAY to long with nothing resolved and get pushed aside! I can be reached at 281-900-4748
Desired outcome: I would like the check mailed and I call back from a supervisor
This review was chosen algorithmically as the most valued customer feedback.
01-23-2002 our mortgage was sold to Carrington Mortgage located in Westfield In 46074 from Guaranteed Rate per John Perks located in Lake Zurich, Il 60047 in 2021. We have had many problems with Carrington. Mortgage, their employees claimed last Year is was straightened by sending us escrow money they have taken out being we have a VA loan with . This year...
Read full review
This review was chosen algorithmically as the most valued customer feedback.
We started a refi cash out loan application with Carrington Mortgage loan officer Brian McCourt and his supervisor John Parsons.. This process started in July 28th 2021 and it ended yesterday December 9, 2021. After several letters and applications and checking our credit score 4 times lowering our score, in Nov 2021 they had us pay $740 for an appraisal...
Read full review
Carrington Mortgage Services
-
Home loan
11/2021 mortgage payment.
I sent my mortgage check in the mail as usual. About 10 days it is usually cashed. 15 days goes by and the check isnt cashed.
I called to see I pay online, if they can destroy the check if it does come in.
They said no, they will cash it so they can have two payments!
I was flabbergasted. I send in a check because if not, you have to pay to pay a bill which is obnoxious.
So not only did I have to stop pay my check which was 35 through my bank but also had to pay to pay my bill!
This is horrible customer services and becuase you "dont have my check" I have to pay out of my ass to pay a bill!
That is ass backwards. What a horrible and shameful company.
Desired outcome: i want to be reimbursed teh $40 i had to pay to pay a bill
Carrington Mortgage Services
-
Loss draft department
ILD: 256598
Account:# 400515004

5 months ago my insurance company issued a check for repairs. I endorsed the checks and sent them to the mortgage company. We've been going back and forth with this claim since then. I provided the company with all the documents they requested for the contractors. First I kept being told that I needed a lien waiver for the companies. I called in because I know a lien waiver is normally needed at the end after repairs have been started. Recently I got my roof repaired when I finally received a disbursement the guy repaired the roof I gave him the check and they stopped payment on it. Obviously the person that is handling my claim doesn't know what she is doing. I called the other day and was told that the back office denied the resending of the check for the contractor. Unfortunately I'm not sure if the contractor manson roofing services incurred fees for the nsf check that was given to me by Carrington mortgage company. I'm still waiting on more funds to do my fence and finish the other stuff that the insurance company. Each time I call I'm told different stories. I've requested to speak with a supervisor on several occasions but for some reason they will not let me speak with a supervisor. I need this matter taken care of this has went on for to long with no results. Any place you call if you ask for a supervisor its granted so why do i have to wait 24 to 48 hours for one to call me in which they never do. This has been a nightmare thanks to carrington loss draft department and the claims person who never calls. Then if she does call she's not confident in doing her job.
Desired outcome: I need to get my house finsihed of being repaired.
Carrington Mortgage Services
-
Insurance disbursements
I have performed insurance work on Carrington Mortgage companies client' s home. Back in March an inspector came and inspected my work and deemed me to be 80% complete. Then Carrington released the partial funds from the insurance company to the roofer, who had not stepped foot on the property nor delivered any materials! I was paid nothing. Carrington admitted to their mistake of paying the wrong contractor but offered no correction of he mistake. The client graciously paid some out of her pocket. I was owed around $51, 000.00 and client was able to pay me $19, 000.00. I received another $12, 000.00 and I'm still owed the remainder of my contract and the rest of the money Carrington is holding belongs to my client to reimburse her the money she paid out of her pocket.
Now the work has been completed since early June and every time we call to get an update, it's always something new! Updated Conditional Lien Release Waiver( I have sent three final ones), third party authorization form(we have sent two and many verbal from client). Last week 7/28/2021, everything was in order and I was told to check back this week to see if it was being released. Today I was told same old thing, need an updated conditional lien release wavier, and they cannot talk to me because they need another third party authorization form.
This money isn't even theirs! It was approved and paid through her insurance company. We had to endorse insurance check and send to Carrington, because we follow rules. Now they are dragging this poor elderly lady through the mud. She just lost her husband 1.5 years ago and then last September lost her son during the hurricane that damaged her home. I have been having to help her navigate through this whole process because it's too much for her. Her late husband always took care of things like this. Now I am left with no choice but to file a lien. Now there will be additional fee's and cost to do this. If I do not file a lien I will lose all rights to my money. Do you think Carrington cares that this poor lady will have to pay even more now? They are heartless and I wouldn't finance a dog house with Carrington. Shame on them!
Desired outcome: Release insurance funds, been over 60 days!
This review was chosen algorithmically as the most valued customer feedback.
Carrington Mortgage Co kept on sending me emails and calling me telling me that they could lower my interest rate several times even thought I told them to leave me alone. But they still kept calling me. SO I called them back and told them after all the issues that we had last time I wasn't going to deal with them again. But they insisted that there would...
Read full review
This review was chosen algorithmically as the most valued customer feedback.
I am in Texas. This company bought a home equity loan I had gotten on my home that was completely paid off. The original grantor of this loan did not do what they were suppose to do with over 50% of this loan. Then they sold it to this company evidently. I had no idea who they were. Now after trying to deal with these people multiple times and trying to get...
Read full review
This review was chosen algorithmically as the most valued customer feedback.
Due to COVID-19, my tenants have been struggling to pay rent in a timely manner, however, instead of requesting a forbearance, I've been making due with what I have and just paying towards the later parts of the month. On July 28th or 29th a customer Service rep from Carrington-Mortgage called me and ask can I submit my payment. I informed the lady that I...
Read full review
Carrington Mortgage Services
-
Delinquent mortgage, payments taking 14 days or longer
My mortgage was sold to Carrington. I mailed a payment meant for Carrington 2 years ago, Citi kept it.

Now 2 years later, my payments are NOT clearing my bank sometimes for 20 days? I find out the payment address is no longer California but Dallas, TX. Instead if get ugly letters about foreclosure when my last check is still handing out there somewhere not clearing my bank. My lawyer tells me this is an "old" tactic to make you look bad and they collect interest the later you are deemed to be? I am very upset and want this complaint addressed. I am not behind but one payment due to the confusion about a missed one? I forgot to sign it, but sent it back over 8 days ago. I spoke to Mareshka in CS but I want to speak to someone who can figure out why my checks are being held so long...I am an honest Christian person who would not lie. But I am tired of looking late and looking bad.

S, Pat Gestring, 460 Meadow Street, Saginaw, TX 76179
Screenshot to Mark L. Williams, Atty at Law
This review was chosen algorithmically as the most valued customer feedback.
To Whom It May Concern, I reside next door 8806 Hardesty Drive, Clinton, MD 20735 (property owned by Carrington Mortgage Services, LLC). I have spent years trying to understand what will happen to this property.  I reside at 8808 Hardesty Drive, Clinton, MD 20735. Your property has been deteriorating for years: wind storms have blown off shutters, the...
Read full review
Carrington Mortgage Services
-
Mortgage
Sent my monthly payment by hard copy check. They converted it to an electronic payment without my knowledge, took the money from my checking account and now report I am not paid and reporting to credit bureau. This will mess up my credit for months and I am in the middle of applying for a loan. Have been calling daily. People on phone will not give their names; only ID # and you can never get the same person back again on the phone. I faxed them proof from my checking account as they requested but now it is not good enough. They want a picture of a hard copy check but there is not copy because the transaction was done electronic. This company is running some kind of scam. I really don't know what to do next as this is a corrupt company taking advantage of consumers. I don't know how this will ever get resolved.
Carrington Mortgage Services
-
Mortgage buyout
My second mortgage was sold to Carrington. The first contact I recieved from them stated that my loan balance was almost $70, 000 more than the $35, 000 I borrowed from the original lender. I asked for a statement, they refused to supply one.

My personal information that was transfered to Carrington from my original lender, was compromised during a data breach after the transfer.

I was also contacted by a company named Ursus on Carrington's behalf stating they "misplaced" my mortgage note..and that I needed to resign a replacement asap.

My stance with Carrington was that I needed to see something in writing from them showing the correct amount that I owed them, to ensure their records were correct, and that I was not in some sort of scam. Given the above details, any resonable person would be skeptical.

After almost a year...I finally recieved documents, I signed a modified loan so they now have the note that they need and have been current.

I now demand that Carrington take the late payments off of my credit history, because it was their errors in record keeping, lack of security of my personal information and unwillingness to provide me the information to ensure me that everything was legitamate, that has led us to this juncture.

I have done my due dilligence by writing detailed letters, and spending countless hours, being passed from person to person...and not getting anywhere.

J. Yater
Hamilton, Ohio.
Carrington Mortgage Services
-
Unexplained fee
On our mortgage statement under the "Transactions Since Your Last Statement" section I noticed a fee of $35.00 had been charged. The fee explanation read as follows: "Non Recv Exp - Recoverd Paid". I called the 800-561-4567 customer service number to inquire about the fee. The customer service agent said there was no way for him to look into what the fee was and that I would need to submit a fax inquiry to their Research Department to request an explanation. When I pressed him further to try and obtain a better understanding he said sometimes fees to have an inspector come out to ensure the home is still occupied are charged. In the almost 19 years that we've owned our home (this is under a VA Loan too) we have NEVER been charged any kind of inspection fee or any fees at all. This appears to have been taken out of our Escrow Account as well, which to our knowledge is to only be used for our property taxes on a bi-annual basis. We've submitted a complaint to the MN Attorney General's Office to request that they look into this as well.
Carrington Mortgage Services
-
Mortgage
For years I was with Chase. I was doing a modification with Chase and on the at it was to be finalized, my mortgage was transferred to Carrington. After trying to reach Carrington for several months to st a statement and to inquire about modification with Chase who would no not talk to me because "Carrington has to handle it"., they wouldn't honor Chase modification which payment would be $742 and told me now I would have to modify again and the payment would be $1100.00 ! How is this going to help me ! I have boxes of notes of every conversation . I am about to lose my house. Any class action suites out there?
This review was chosen algorithmically as the most valued customer feedback.
Carrington Bought our loan in Novemeber, 2017 and since that time, our monthly mortgage payment has gone up 3 times, 1st, claiming our State Farm INsurance Home Owners Policy has lapsed requiring Carrington to pay an additional $241 to them on our behalf. We contacted State Farm who informed us that our policy did not in fact lapse and that the annual...
Read full review
This review was chosen algorithmically as the most valued customer feedback.
I got nervous when my mortgage payment wasn't taken out on time. I called Carrington and they said, "it in the process, no worries." by the second month things didn't feel right so I insisted on making a payment over the phone which they accepted. By the third month I'm starting to freak out and finally get a letter stating that I'm 2 months behind. I...
Read full review
This review was chosen algorithmically as the most valued customer feedback.
I had a home loan with Pacific Mortgage, who sold it to B of A who sold it to Carrington. in the eight years I have had this loan I have never been late with a payment. In January I made the payment on the 14th as usual through Carrington's website. On about the 2nd or 3rd of February I received notice from Carrington that my loan was in Foreclosure! I...
Read full review
We are here to help
16 years' experience in successful complaint resolution
Each complaint is handled individually by highly qualified experts
Honest and unbiased reviews
Last but not least, all our services are absolutely free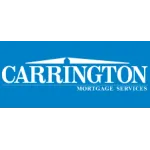 Carrington Mortgage Services contacts