Newest Carrefour reviews & complaints
Bought tv
Dear Carrefour Headquarter Team

Please I want your help my dad purchased online a Smart 75-Inch Hisense TV from Carrefour Qatar and since his old man and his vision in so bad and weak he didn't see and ticked the one extra warranty year box next to payments, so he paid directly, he didn't see that option which is 220 Qatari riyals which is nothing comparing to TV price

Then after begging them to buy that extra warranty they refused and didn't even bother to listen to us by phone every time they keep us on hold and they say ok will you can't and will register you a complaint ticket will call back and same routine every day

Till we fed up and we hang off we started going there our self's when I took my dad they didn't want to see us even they keep saying manager is busy and not here.

We bought the TV on 1st Jan 2022 last two weeks, is that how they broke our feelings and heart or is that the way as a big company like you hire its staff.

Is that the service you provide to customers is that how they treat us, is that Carrefour we know since ages?

They kept saying its policy that we should have bought extra warranty online I kept asking them see my dad and see his situation he doesn't know how if I was there sure I would do it, after exactly few hours of purchasing it directly we called they kept and we kept going there every two days till now, they humiliated us they broke my dads' heart he felt he's nothing he felt like crying because those people disappointed us and TV price is almost $2000 he said if TV will stop working any day he can't offer maintenance money, I told him god is there for us god with us but Qatar Carrefour city center is really bad and impolite at least they would saw us and the stuff didn't care about old man 79 years old begging them I felt like its better for us to leave than their embarrassment and humiliating us that way

Same time we bought it's not even a prize we won it we bought it so why we can't buy that extra year

My dad wished him self the blindness before he purchased the TV

here's the invoice number in case you will make us happy will you help us and I make my dad happy please if yes and in case you say yes we can buy extra year here's my details

invoice num;

[protected]

Order num:

[protected]

Bar Code : [protected]

Mohammed Yasin

[protected]
Desired outcome: please try to let us to buy an extra year warranty, we will highly appreciate that and will make my dads the happiest it and i will rate and feed back in a very amazing beautiful way please
Delivery Issue
I had a first order with carrefour which was a very bad experience. I placed ordered on friday with the delivery date coming up on Wednesday. I was anxiously awaiting my order because the order was already too late. I get a call from this number [protected] around 3 o'clock that you placed an order which is out of area. If you want an order you can come to Chandni Chowk Which is 5 km away from my house. This is not a way for you to ask the customer to come to the some place and pick up your order and when I said at least you should come close to my house then Mr. Rider says if you don't want the order then it doesn't matter. If you want to complain, do it

Order picture is attached for your reference.

Muhammad Fahim

[protected]
Meat section Carrefour (Al Ain Mall)
It was my terrible experience today in Al Ain Mall. I went to the meat section around 7:40 pm to buy some meat I saw a guy there later I came to know that his name was Ahmad he was busy packing meat I told him brother excuse me I want to buy some meat he replied me angrily wait I am busy but I just ignore him and wait for him to get free. Later on, I show him the meat and tell him to cut it into small pieces but he made it minced. I told him, brother, I didn't tell you to make mince, and immediately he started shouting at me. it's was terrible behavior and he told me just go from here he was totally intoxicated and unconscious he wanted to fight with me he took the knife and hit on the counter he was so annoying then another employee came his name was AHMAD SULTAN. I thought he will control him but he also took his side and started shouting at me without knowing the reason just because they both were Arabic speakers, and he told me that he knows his duty what he have to do. Also, they also gave me abuse in Arabic to think that I can't understand Arabic. I was just curious that how uneducated people were they.

These types of unprofessional and uneducated people should be terminated. It's was my terrible experience today and I recommend you all never go there to buy something. They don't know how to deal with the customers their behaviors are like wild animals.
Desired outcome: These types of unprofessional and uneducated people should be terminated.
Delay in delivery
I have placed order for which order nhmber is [protected] on Thursday which was supposed to deliver between 5-8 pm. Which I didn't recieve. I call many times but they had no information. They can't tract my email id they keep on saying. I told my email id many times. They said technical problem Finally they file my complain on friday whose number is 1225943 because they can't get my email id correct. Then finally they hot my email id And they got all my order invoice still no delivery. I kept calling Saturday again no delivery same reply. They will try to contact you as soosn as possible and they promise they will deliver. finally on sunday they delivered. but I didn't recieve ny call from manager or ny one. Such a bad service u have and mental torture. No one from company is responsible to call or apologize n I didnt stuff urgently I mentioned them again and again
Urgent complaint / bad customer service / unprofessionalism
Dear Sir

I have been a customer for years and years. For certain circumstances, I have ordered for the first time from your online application and briefly this is what happened:

1. The order was supposed to arrive yesterday.

2. I was checking the application; I found out that following message:

Sorry! Awaiting updates on your order and for sure the order was not received.

3. I called yesterday the call center and a guy called "Medhat" at approximately 9.00 something pm got the call and he said delete the application and re install it again. I did that and I added a password to it. He said I will add a complain and by tomorrow morning things will be solved. I thanked him and I waited for the second day.

4. On the 2nd day which is today, I called at 8.00 a.m. and I explained the whole issue one more time and the lady said that she will clarify this again in the complaint. I told her that I have certain circumstances and I need the order urgently and I can not leave the house that's why I ordered for the first time and the last time online. I am expecting visitors and I need the order urgently.

5. I called after 1 hour from my call another lady said cancel the order and re order again. I said I cannot especially that you have withdrew the money and I asked a manager to call me. She said he will call you within 2 hours.

6. After 3 hours; at 12.00 I called again and again I had to re explain the issue and the lady said the manager is not available to call you.

Consequences on the incident:

1. I lost trust in your company and in your employees.

2. Your employees are not trained enough just giving excuses and different ones and just different words without any actual action.

3. Lying to me several times and by the way I have the priority to solve my problem because my delivery should have been delivered yesterday.

4. You should have a social responsibility towards your customers when we say several times that we are facing certain circumstances and cannot leave the house.

5. You caused a family issue because of the order and we could not cook for our visitors.

6. You made us disappointed and we saw something we have never experienced in such a big company.

7. You owe us an ethical apology for the unprofessionalism you are dealing with your customers.

I wish someone could contact us back to solve this issue.

If not sorry to tell you that our trust and our extended families trust in your company will be affected negatively.

Reference:

Complaint number : 1223837

Cell number: [protected]
Sell something and they do not have it
Dear Sir

I bought a washer from Carrefour Egypt CFC on 1st of Jan. 2021 till today they did not deliver it and when I call the man which they give his phone no. to me he was very aggressive with me and gave me many times a date that the washer will come in couple of days, yesterday I called him and he replied after 4 days calling him and not pick his one and told me that the washer will come next week, than I told him that he always reply to me with the same message and how you sale me something you did not have in yr store, he told me you can take yr money or go to the Consumer Protection Agency
Now the problem that if I return it and get my money back I don't have the same offers and promotion on other brands, second how come you sell to me something you do not have,
Now you have to deliver it with maximum 3 days from today and you must compensate me because of this delay
ND: the man called Mohamed Mubrok his mobile no. [protected]
Awaiting yr reply a.s.a.p
Mohamed Moez
[protected]
Desired outcome: [protected]
I want to complain about the Baleno butterfly mop which was damaged when I received
Kindly exchange the product i received damage. Or guide me how can i exchange it. As i order a baleno butterfly mop online and its damage.
Maggots in the hemp seeds
Hi in Carrefour Porto pi mallorca today I went to get some hemp seeds from the containers and there were visible maggots inside :( please contact me on [protected]@hotmail.co.U.K. Tel 0034 [protected]
Desired outcome: Just a review of the cleanliness etc
Smart tv
Please note that I had a complain regarding increasing tv price after already being purchased and paid but still not delivered then after raising a complain to the authorities in egypt (cpa), your customer relations manager ahmed sabry called me and informed me that a microwave will be delivered instead of my tv due to error in pricing which is totally not accepted from carrefour that prices are changed and orders are cancelled from your side after purchasing is done. And even after several calls and complaints nothing happened from your side so unfortunately I will raised another complain to the higher authorities in egypt since you are totally ignoring customers complaints.
Desired outcome: to deliver my purchased tv
Delsey hard suitcase 82 inch
I have Visited Dubai from USA last week and bought Delsey 82 inch suitcase from carrefour Ibne batuta store on Jan 4 2022 at 3:14 PM. I wanted to buy American tourister but sales man convinced me to buy this suitcase for AED 379. The total billed amount that day was AED 774.37. I came from Dubai to Washington on Jan 9th and when I reached Washington I found out of 5 suitcase the newest suitcase got broken. I contacted carrefour support via chat and email but they were of no help. The chat agent closed the chat on me. I need refund and the duplicate receipt from store. Plz help me out
Desired outcome: Refund and duplicate receipt
Carrefour Cotes du Rhone 3 Ltr
6 months ago I bought my C-du-Rhone 3 Ltr to find it was faulty. Since then I have had 5 more faulty boxes (the last one two days ago), and have suggested to staff that they should inform management so they can test and withdraw faulty boxes. Nothing has been done.

I also had the same fault with a 3 Ltr box of Fitou about 2 months ago, and wondered whether these wines came from the same supplier, and if so wondered whether they were mixing in a faulty Cuvee to get rid of it !

I am a wine trade professional, have worked in a wine laboratory, and know that these things are possible ! I hope that your quality control department will look into this, and look forward to yo=ur comments.
Desired outcome: email reply to [protected]@gtate.co.uk
PS This these were bought at Peyriac store
Online service
Greetings, am writing to you regarding order number [protected], the order was placed and delivered on 2nd of January, the order was delivered with a missing item: Cerelac wheat with milk-500 gram, despite paying it in advance by the credit card
fuel pump
Hello i filled my car with diesel in Calais Carrefour worth 77.00 eur. And you charged me £112.69 To my account. This is not correct . I would like the devolution of what was overcharged me. as far i Know the pound is worth more than the euro and not rhe other way around . I live and here i leave my contacts. FONE- +[protected] EMAIL- [protected]@hotmail.com. Thanks
Desired outcome: [protected]@hotmail.com
Products delivery
Kindly note that I order through carrefour app and my order was supposed to deliver on 2nd Jan as I picked, then second day on 3rd Jan I called customer service to complain but still also no body called to deliver. This is really not acceptable.
Moreover the application is not accepting to send msm as attached
Online purchases
Dear sir/ madam
For the 2nd time in one month, yesterday I made online order from cairo
7 items ( paid using my credit card)
items delivered in 2 stages with the last arrived at 11 pm (2 hours late ) with a missing 2 items
I phoned one of them mr Yaser mostafa, he said I am at home now,
It's really upsetting to use carrefour online service
Additionally, they never say sorry for mistakes
The order number : [protected]
On 29/12

2 complaints put through the system
With no response till this moment
Really upset
This is my e mail
[protected]@gmail.com
Working phone :[protected]
Phoned registered with the store : [protected]
Thanks
Dr .Mostafa k osman
Dec 30, 2021
12:44 am EST
Missing items despite I paid in advance
Failure to deliver tv and good sacrificial meat
Order No: [protected]. I placed this order on
https://www.carrefour.pk/ and was expecting delivery which never came.
No one bothered to inform me that my order had been cancelled. When I called Carrefour helpline
the operator told me that the order has been cancelled and I can reorder again. I cannot reorder again because the price of the tv has gone up! This how Carrefour treats its customers? They refunded my money after 1 month and that too when I got in touch with them. I am disappointed and enraged with this pathetic service. I demand that the tv be sent to me at the same sale rate for which I purchased it. Contact us page on Carrefour website does not even accept a complaint! It simply does not work! This is not the first time that I have been let down by Carrefour. They also run a dodgy Qurbani service...

Regards,
Abubakar Ghias
abubakar. [protected]@gmail.com
Desired outcome: Compensation
Security harassment
Me 24 December 2021 ko carrefour emporium mall Lahore gya tha or whn se 8 se 9 hazar ke groceries ke shopping ke the or miss understanding ke wja se bill krwana bhool gya to carrefour ke security ne mere sth zabarzasti ke or mje 12 se 13 hours apne room me bheta kr mje hareesment or blackmail kea or mere se 20 hazar rupees jazz cash k through lea or mje is k bawajood Mera smaan b ni dea
Sir iam from middle class family so I want my 20 thousands back plz
1 month waiting for refund
Order number: [protected]

Hello im waiting for my refund since November 22.. they said it's just authorized but they took the money.

Screenshot attached.

I need it back or add it as points so i can use it .

Called customer service several times but same answer as always. Wait for 10days amd now its 1month.

Thank you waiting for ur urgent response.

Kristine
Loss of all my club points, while trying to place an online order with them.
Hello, below are photos of the problem and an attached message to explain everthing.
I wrote to the company Facebook page, but got no reply.
When I am notified that my points earned have come back, then I will try to place the order again.
The bank OTP was not accepted first time. So, I had to place order again, but when I tried to redeem my points, while placing the same order a second time. I noticed all my points, I had over 200 had gone! Now there are only 2 point left in My Cub.
I got no reply telling me how to get my points back again today.
I will not place any orders until I can see my points back again.

Melody Amina Edwards.
Email: [protected]@gmail.com
Desired outcome: My Club points put back to my online shopping page.
lying
i bought apple headphones that i was told was authentic by a worker called ahmad, i later found out they were fake and they weren't talking and the customer service is TERRIBLE, they made me wait exactly 40 minutes to get my 8kd back, they repeatedly told me it was authentic and i found out soon it was fake when it didn't work, the manager didn't care at all, and he was very cold with it and told me i can't do anything without getting the box. i had to get the box from the garbage can and give it to them as it is, NOTHING IS AUTHENTIC. Carrefour 360 has such terrible customer service, and lying to customers can cause a major problem and i will not let this slide
you should file action towards the careless action of the manager called Mr. Aqdar.
Collect Your Trust Badge
Be recognized for outstanding customer service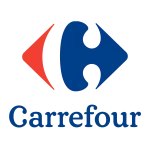 Carrefour

contacts
We are here to help
19 years' experience in successful complaint resolution
Each complaint is handled individually by highly qualified experts
Honest and unbiased reviews
Last but not least, all our services are absolutely free