Carrefour
-
Food products
As usual missing items from my order and never get cash back because i always pay online
This is not the first time and never get anything back
0556241867
Muzn
Riyadh
Carrefour
-
worst online app/shop ever!!! Customer Service Too!!!
If only I could give 0 but there's no zero option. The worst online shopping experience ever! the worst app ever. order was not delivered on time. it took a week to have an update on their app. which made me cancel the order. the worst customer service ever. they don't have any information regarding the orders. no coordination at all. now the refund.. it is taking time, , , again customer service hotline doesn't have any information about the refund. still waiting for the refund.. now it's been 2 weeks! never again to order in Carrefour ONLINE. If I could spread this to anyone so that they wont be a victim too..
Carrefour
-
I am complaining about items delivery
I am so frustrated as my order should be delivered yesterday at 9:00 PM but till now I didn't receive it then I made 2 complaints through call center without any response. Order# 22384706046941
My mobile is +201060005996
Carrefour
-
Carrefour service-Egypt
I ordered online products, after paying for it online, then they called to cancel the order and saying it is not in the area although the application located accurately. I called their call center to complain, customer service mentioned their system is down and can't give complain number . The application is not effective most of time. No Internal coordination excites. Nothing professional there at all . The staff there never smile at you when you ask or do shopping in the stores itself besides the cashiers behave negative and rudely in a way they always spots the products and it's price as if you have taken their money to pay. I have been experiencing the worst shopping experience there every time whether online or not. They don't want to solve any customer issues or exceed any expectations. As if It's guaranteed sales forever, one or more customers aren't mattered to them.
Desired outcome: We need email or obvious channel of contact to reach out any time. The management needs to provide more training for them that and prepare them for meeting customers from all levels and to get their standard higher like UAE .
Carrefour
-
meat product
major complaint about meat i bought from city center on Saturday. we cooked one of teh kafta yesterday and to my surprise it tasted soooo bad rotten and had the worst smell ever. what a shame that such a reputable store sells such products you should be ashamed of yourselves for scamming people and selling the outdated products. i am going to raise this issue to your upper management ad central management if you dont act as you know we are struggling fanatically and when we spend we are being careful and for us to get such products is unethical
Carrefour
-
Missing Online order
Dear sir/ madam
4 days ago I made online order from cairo
10 items ( paid using my credit card)
9 items delivered with a missing item
The receipt didn't show that
Phoned them twice
2 complaints put through the system
With no response till this moment
Really upset
This is my e mail
[email protected]
Working phone :00201005242652
Phoned registered with the store : 0101 0566415
Thanks
Carrefour
-
Salary and other
Hi all. I am one your worker branch of Uzbekistan. I must tell you that many of workers who work at carrefour uzbekistan are very upset from the salary. Because we are working fully according to the contract but your uzbek governance paying us very little.
Moreover when we were working they act us badly and did not hear about our situation.
Please take into considiration my sentemces.
Please check again the process and work of your uzbek branch.
Carrefour
-
Refusal to deliver a paid for item
I bought online an iPhone 8 from Carrefour 360, Kuwait on November 17/2021. The phone was on clearance discounted price. The store issued a bill and proof of purchase with credit card charge of the entire price, but the iPhone was never given to me. I made several calls and e-mails without any positive response, just promises to see the matter. Now 10 days have passed and still my item was not handed.
Invoice number :22025763656848
complaint number ; 818860
Dr. Eisa Alkhaledy (99373186)
[email protected]
Desired outcome: iphone delivery
This review was chosen algorithmically as the most valued customer feedback.
Dear Carrefour Customer care i complain about carrefour Egypt - El-Rehab city branch Yesterday Tuesday 23rd November, my son felt in a mistake, he was buying some snacks from inside the shop and he opened one packet, while his brother called him from outside to give him somethings, he left the goods inside the shop and get out to get things from hi...
Read full review
Carrefour
-
candy 60x60 Cm gas cooker
I purchased a gas cooker on 15th August 2021, registered a complain No: 65080. Owen light does not work. Technician Salman and taken the deflective bulb for replacement, after several further complains to the customer service I have not received a call or a replacement bulb, please refund my money or replace the gas range. I am surprised at the after case service provide by such a big company.
Order No. 20172322326600
Invoice No. 12003023

Orlando B. Monteiro
[email protected]
00971506143598
Carrefour
-
Non delivery
Your imile service for delivery is the worse someone can have, ever
1) 6 times you fail to deliver to office address always full with people
2) impoosible to reach customer service agent
3) extremely difficult to reschedule order as your verification code system doesn't work properly
4) raised multiple complains - noone cares!

If I cannot receive my shipment by next 2 days, not only I will cancel it, but officially will stop shopping from carrefour, also will raise official complaint to consumersrights.ae

This is unacceptable service and customer care from your side
Desired outcome: Receive my order!!!
Carrefour
-
Grocery
i order some items before 10 days, till now i didn't receive when i am calling customers service they are saying you will receive soon, even from 2 days app is showing rider is on the way, and carrefour is in front of my home, always there is some problem with their team . still now i didn't receive where we can go for complaint ? their customer service is also not sure when ill receive and what is going on . this was the last time from now ill stop going carrefour.

order number 21968432385258

suppose to receive on 14 NOV and today is 22 NOV.

I'm sorry but this is my mistake that i chose carrefour for shopping.
Carrefour
-
Wrong labeling on Products
Dear Carrefour Team
After warm greetings
I have an issue that have been repeated several times which is the wrong labeling on Products as attached 2 photos the product is the original Dettole 400 it is written on the promotion label 29.95 and when i got to the cashier i found it with 55.95 which has been repeated several times before this time i insisted to complain as it such a huge embarrassing situation i was in while paying for my products on a side note i have been a loyal customer to your respectful Brand but with this issue i am considering to shift to another hyper market i am waiting for your kind reply and feedback
Thanks for understanding
Mohamed Tarek Abdel Aziz 01113704156
Carrefour
-
Refund process and enquiry is undefined
Made a purchase and my order never reflected .On calling they tell me it will be refunded not even saying when.Spoke to them and was now as if I am the faulty firm and they are my customers.
They don't even send a message to say the order is to be refunded and yet, promote ads everywhere on how they are the best .
Huh
Worst experience ever
I don't know if I'll even get my refund
Tired of calling .
This review was chosen algorithmically as the most valued customer feedback.
I have purchased an apple phone 11, from carrefour online store. But the phone was not working properly after some days of use. I have complained many times to the customer care support team, and they have created at least 3 of my complaints (757668, 757063, 761082) and they have informed me, the item will be returned and they will refund me. But then after...
Read full review
Carrefour
-
Delivery service
I'm sending you this complain because your delivery service and contact center is the worste here in kuwait, i made an order On 09 of Nov, 2 items, one of it was delivered on the next day but the other is not delivered till now, i called your call center in kuwait so many times, but they are not providing any kind of service, they have no contact with the delivery team, they can't confirm when the order will be delivered, they don't have any supervisor or manager yto communicate with, every time they say we will send a request to hime in he will call you back within two hours but never happened, day before yesterday the delivery driver came with the wrong item, and he don't know what to do, he simply told me to follow up with call center
This is my phone number: 50978989
Please call me if you are interested to know what exactly happened with me as there's more details to be told.
Carrefour
-
Gas hops
I bought gas hob luxell lx 40 black order numbers 20859010790011 & 20817606175970 on line, after one month I received a message it is out of stock though during the month I kept following on line and the message I received was the order was on process. I guess there was a mistake in pricing the product on line that is way they refused to deliver, as I kept seeing the product on line after they decline to deliver.
Desired outcome: To deliver the product
Carrefour
-
Incomplete order delivery
I ordered order in Wednesday then carrefour take the money from my visa in Saturday I received the order today with missing items about 310 pounds while the whole order is 514 I called customer service he only write a complain ?! Where is my order ? Why no body call me and tell me ?! Why I'm waiting for 3 hours without knowing anything ?!😡
Dr.Hatem shafik
+201064866653
Order no. 21734136446280
Carrefour
-
Order not received
I have placed an order for grocery items last 2/11/2021 with order number 21681297615305 via mobile application. It was divided into 2 shipment the 19items were supposed to be shipped that day from 6-7pm (labeled Now delivery) then the 10 items shipment on the next day. 3/11/2021 I received the 10 items I ordered but did not receive the 19 items which cost 184.93AED. I called customer service and was advised that they created trouble ticket for it with reference 735533. I called them everyday and even sent an email via their mobile application and did not receive any response or call back from them. The agents kept on saying that a specialized team is already looking into it and will give me a call back which I did not receive. This has been very frustrating especially when I saw the comments on their FB page regarding bad customer service and unshipped orders that were paid and not refunded for months. This must come to an end. Carrefour is scamming people already. I want to know how I can formally file a complain for future consumers.

Thank you.
Regards,
Kate
Desired outcome: If they cannot ship the ordered items WITHIN THE WEEK, I need the refund for 184.93AED
Carrefour
-
Inaccurate item prices in mobile app and website (Egypt)
The prices which I purchased on from the mobile app for Nestle water package was EGP 40 while it was surprise when I received the invoice the price was changed to EGP 46.5 which for sure will affect the transparency policy of Carrefour and also the trustable image of the organization.
My order # is 21526157658791, which I cancelled it in spite I was a regular customer since Egypt branch introduced the mobile app.
My email is [email protected] and cell phone is +201222106631, if you need any more information
We are here to help
16 years' experience in successful complaint resolution
Each complaint is handled individually by highly qualified experts
Honest and unbiased reviews
Last but not least, all our services are absolutely free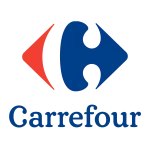 Carrefour contacts