This review was chosen algorithmically as the most valued customer feedback.
At Canon Newport News they are running an operation that is unorganized and the people talk to the employees how they want to. The Express Lead Nikki yells at the employees on a daily basis while he supervisor Earnistine does he same. there have been numerous fights in there. Also as far as products go. No gloves are worn when putting the covid test in...
Read full review
Canon
-
Pixma tr8520 all in one printer
The worst printer ever made. Will not print despite spending hellacious dollars on ink. It refused to print from lack of ink. So I purchased all of the ink.

Tried printing from the rear cassette. Because that is the only way this stupid printer works. Won't read a test document. Refers me to regular cassette. Will not print from there. So just refused to print, will not clear properly. I am totally disgusted with your products. This is why HP beats you hands down.

Your printers just suck. I am going to throw it out the window, but you don't care, I spent my money on your stupid printer already.
Desired outcome: A new printer. Or make this one work properly.
Canon
-
Cannon copier 2520 serial rml07207
we requested to change the parts fixxing assy still problem not solved

We have maint cont for service of copier machine machine was not proper they said fixxing assy should change we request than they send by mail with quote price after some days we accepted this and requested to change it they are delaying this without any proper reason please check with the co. here in kuwait
Canon
-
Pixma mg 3620
I purchased this printer about 6 weeks ago. It is terrible. It has a line down the center of every picture. I have replaced the ink twice. I have run several cleanings, regular and deep cleaning. I have run several print head alignments and test print pages, nothing has helped. I called and did not get a resolved answer.

I purchased this at Target and was told to contact Canon.
Desired outcome: I would like a new printer and ink replaced that I spent $100 on.
Canon
-
Selphy cp800 customer service representative
On march 8th 2022 I was on your website with a chat bot about my photo printer. They asked to call me to discuss my problems. When on the phone he asked for control of my computer to run diagnostics and told me I had a botnet and then tried to sell me antivirus software. I shut down my computer and brought it to my IT at work who ran a scan and found no issues whatsoever with my laptop.

Is this normal for you to sell antivirus software? Was this even a legit person from Canon? I feel like this guy might have hacked me now and I'm not sure what to do. Please advise. Thank you.
Canon
-
Canon eos 70d camera
Unfortunately, the camera that I purchased in 2018 just recently displayed an ERR80 message on the LCD panel. Not familiar with what it was I referred to Canon's website. I discovered on the website: There may be rare occurrences of error 70 or error 80, after which the camera functions can be recovered by turning the power off and on again, or by re-installing and reinserting the battery. The phenomenon described here refers to the frequent reoccurrence of error 70 or error 80. EOS 70D digital SLR cameras on which error 70 or error 80 occurs repeatedly and that have a serial number within the range specified above will be inspected/repaired free of charge. Please note that inspection/repairs for any other issue will be handled as normal repairs.

I called and had set up the requirements to send the camera to the Virginia location. I did so. Canon received the camera and sent me a quote. I declined. They sent it back to me, but now my camera will not turn on at all. It's suspect. I would hope that they did not sabotage, so I would have to get it fixed. It turned on before I sent the camera to be inspected, but in return, it does nothing with a fully charged battery.
This review was chosen algorithmically as the most valued customer feedback.
I purchased the printer in Dec. 2016. For the past 5 years the printer has worked as expected. On Jan 24, 2022, I went to print a spreadsheet and the printer responded with a trouble code of "5B00 - Contact Canon Customer Service Desk". I looked everywhere (manual, on-line help, internet, etc.) for the meaning of the code '5B00' but found nothing. I noticed...
Read full review
Canon
-
SX740HS
All these wonderful selling points however...
I have tried too long to figure out how to connect camera with pc via network. It just wont. I may not be smart enough to use this instriment.
Is there a school I could attend?
Or maybe video lesson on all aspects of this camera. What each simble means. How to set f stop shutter speed and iso easily. I got iso, but still can't set fstop.
My first camera was a canon FTQL.
Great camera. This new stuff, i'm not so sure.
I am creative, but GD can it be a little easier?
Thank you
Desired outcome: I have low expectations. Thanks
This review was chosen algorithmically as the most valued customer feedback.
Follows is a letter I tried to get to Canon after they failed to send me an install disk. It was a reply to their generic "go-here-to-get help" email, which comes from an unmonitored email address. My reply is posted here to provide further information about Canon customer service. "It is obvious to me that no one read my original plea for help. I...
Read full review
Canon
-
SELPHY printer CP1300
Dear Sirs
I bought a SELPHY CP1300 printer on 07/26/2021 and found that photos printed without borders enlarge the photo by cropping the image. After sending the printer for technical assistance, I only got a return after 20 days stating that they recognize the problem and there is nothing to be done. It worries a company with Canon's reputation to allow technical assistance with technically unprepared people to give a report that, in my view, is absurd. I would like your help to intercede in this matter and try to solve this problem.

Ref. email received from [email protected] At.768614 on 09/21/2021 signed by Laura - Canon do Brasil
Canon
-
Pixma printer
My husband replaced my 25 year old printer for me by buying me this one. Today, I tried printing out some text, and it managed to print the one page, AFTER making a bunch of loud stupid noises, groaning, and acting as though I was trying to print out a Gutenberg bible or something, IN A DIFFERENT FONT. Come to find out, it can only use true type fonts. This is something that my LITERALLY antique printer, which I most likely bought at Walmart for $20 could easily do. I have an Etsy shop, and I like to print things out in pretty fonts to send to customers. What about the nice fonts that I paid money for and downloaded? I guess I can't use those anymore unless I trek down to Kinkos each time or something. So thanks for making a cheap cruddy product. If it's expensive to make printers that work well, just charge more money for them. It's like the Samsung phone I got back in the day that wasn't powerful enough to install ANY apps on. Annoying. So now, I will have to spend more money and buy myself another printer and tell everyone how cruddy Canon is. Congrats.
Canon
-
PIXMA G4200 PRINTER
Trying to reach customer service is a joke. First off, there is no chat or email option like most companies offer. Then you have to jump through hoops to get to the right department when you call. I spent probably 4 hours today trying to troubleshoot, then having to create an account and register my product in order to speak to someone, then sitting on the phone, only to be told in the end "sorry, your product is out of date". Basically, go pound sand.
I WILL NEVER PURCHASE ANOTHER CANON PRODUCT AGAIN.
Canon
-
Inkjet pixma printer
I purchase a inkjket pixma printer model e4270 serial no. KLUN12833 in January 2020. Initially some malfunctioning occured and same was attended to by your mechanic. After one year i.e. om 10/07/2021 my printer stop functioning with error code 9500. Your mechanic came and said that motherboard is defective and motherboard is not available. Hence it could be rectified. He advised to purchase a new one. Can you please provide me the contact number of the CEO or like that to whom I may contact just to ask whether canon took this business policy to promote its selling by pushing such a way by saying the printer could be rectified just after the warrenty period is over.
Canon
-
Canon XF 405 Camcorder
I bought this camcorder 4 month ago and I am having issue with this camcorder while recoding it's change the color from Normal to blueish tone. I started the recording on Desire color and it's changes the color to blueish tone after 2-3 min.
I don't know how to resolve this issue. Need help in this regard. I am attaching photos of before and after 3 min preview.
Canon
-
Printer MG2522
I bought the printer at Walmart. I was told that it would work with a Mac. When I got it home I took everything out of the box, but did not hook anything up. I kept all the security tapes on the machine and started reading the instructions. Then I put the cd in my cd player and it would not work. It was set up for a pc not a Mac. So I called the company, to hopefully get them to send me a cd for Apple. Ever time I called they told me I needed to set up an account to get service. After numerous tries I gave up. Even when I got an operator and told them my problem they sent me to the same place that required I set up an account. If the printer would not work with my computer there was no since in my setting up an account.
Therefore, for lack of support on their part I put the printer back in the box and returned it and bought a different one.
This is a terrible system. I will never buy a canon product again.
Desired outcome: Send this to the Board of Directors
Canon
-
Canon Color imageCLASS LBP-622Cdw - Brand New Printer Problems
Purchased brand new LBP-622Cdw laser color printer -last December
Do to other priorities - did not open / unseal box until 7 months later ( Had been stored at room temperature ) First attempt at printing a test page with black and white and color patterns - resulted in all words and patterns in Yellow, 2nd attempt resulted in the complete page printed out in solid magenta color, 3rd attempt - magenta streaks. Called Cannon support - told be to look at all printer cartridges - noticed the Black and Magenta cartridges were streaked and contaminated with black and magenta streaks. Cannon told me I would need to by new cartridges and would need to pay for them myself because I did not use (try out ) this brand new still in the box printer for six months - this is absurd !
Desired outcome: Want Cannon to replace cartridges for free - I should not have to pay to replace brand new cartridges.
Canon
-
MG6820 Printer/Scanner
This product does not allow me to use the scanner if the ink cartridges are empty, which I find unacceptable. I should not have to buy overpriced refills simply to scan documents onto my hard drive.

When I power the unit on, the menu screen does not appear and I am not allowed the option to return to the home menus or access the scanner. When powering on, the unit immediately displays the image of the cartridge configuration and an error message that it cannot recognize the cartridges. I cannot navigate past this screen and any attempt to scan from the computer results in a failure. I would like this repaired, replaced or a refund. This printer has very low usage.
Desired outcome: Repair, replacement or refund. I don't care which
Canon
-
Image Class LBP622CDW Printer
My printer went from "excellent" to "crap" in the blink of an eye. Copies suddenly began having a very thin annoying white streak from top to bottom on front and back. This printer is so seldom used that I haven't had to replace any of the colored toner cartridges yet, however, I am on the 2nd black toner cartridge. Unfortunately, it is apparently just out of warranty. If this happened 10 years down the road I would find it reasonable to chalk it off to age and "wear and tear". The Canon service rep lady referred me to a repair shop 90 miles away in Oskaloosa, Iowa. Turns out they haven't serviced Canon products for quite a few years. My next call to Canon connected me with a tech who was very kind and sympathetic but was of no help. He referred me to the next nearest service center which is a 4 hour road trip from here. Shipping alone would be comparable to the cost of replacing the printer. I about fell off my chair when he said "Sorry but there's nothing more I can do for you". Then he offered to connect me with someone who could help me upgrade to another Canon model. Yea I understand that nothing lasts forever, but this is hardly in that category. Goodbye Canon. I'm going back to my 12-year-old HP All-In-One that is an ink-eater but dependable. I hope you folks out there don't make the same mistake that I did by thinking a Canon laser printer is an "upgrade".
Desired outcome: Public awareness, so no one else looses their money.
Canon
-
Customer service sucks
The representative is the worst person i've ever called. He picked up the phone, said heyyyy and say nothing. So I introduce myself and he said what do you need. Is it kind of a joke?
I explained my situatuon and he keeps asking about some numbers. But I don't understan what number he's asking. I asked him back, he started to yelled at me several times keep asking about the number. I'm not deaf. I just don't know the number you are asking. You should explain what the number you need. You need my phone number? Device number? You should explain. There're bunch of good electric products in this world. I would never buy a canon so that I don't need to attach canon customer service.
This review was chosen algorithmically as the most valued customer feedback.
Since before Christmas I have been trying to get information from the USA not realizing there was a Cndn. Site that could help. Because I would be temporarily working I purchased a small printer from Walmart on sale. The model Pixma TS 3375 Since approx. 10 days into use the constant message was E 6 or message for message was E6 /E1 same for color thinking...
Read full review
We are here to help
16 years' experience in successful complaint resolution
Each complaint is handled individually by highly qualified experts
Honest and unbiased reviews
Last but not least, all our services are absolutely free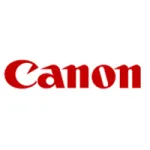 Canon contacts