The complaint has been investigated and resolved to the customer's satisfaction.
Canon
-
F7060937
Placed order on May 10. May 12, confirmation of order and address. Said product should ship by end of day or next day. May 16, no product, called service and they said it was still in process. Monday, May 19 service dept. says my order is in process to ship. But, it's not only the fact that it is taking so long, but they already charged my visa for this item which I don't even have. This is highly unethical for a company to do! I will be contacting my credit company on this. Fry's, this is not good business.
Resolved
The complaint has been investigated and resolved to the customer's satisfaction.
This review was chosen algorithmically as the most valued customer feedback.
I purchased a camera "CANON PowerShot SX230 HS Compact Digital Camera - Black" from Currys, Wembley, HA98TS on 31st Jan 2013 via my Credit Card. I havent opted for any Product Care Plans, and categorically refused the sales man to put it on any plans. Now, when I checked my last two months statement, I found an entry "PRODUCT SUPPORT AG 0844 800 6080 GB...
Read full review of Canon
Canon
-
Selling damaged equipment
Buyers Beware! A J Richies are thieves! They low ball prices of high end camera equipment. Call you up to add accessories to your order and promise fast shipping. I ordered a Canon 5D mark ll camera priced at $1649.99. 2 days later, a sales person called me to offer me a deal on accessories for an additional cost. I agreed and the camera was shipped. I received it 5 days later only to discover that the camera was damaged and parts were falling out of the camera body. We called and notified then the next day and spoke to Zack that told us to return the camera at our expense and A J Richies would replace it. I sent the camera by UPS, requiring signature and insuring it for the value of the camera. A J Richies received the returned camera and Zack assured me that I would be sent a new camera after they have inspected the the package. That was 2 1/2 weeks ago. I have spoken to Zack several times being reassured that the replacement will be shipped by the end of the week. After reading more and more complaint and comments about A J Richies. I'm starting to see what is happening to me has happened already to many unwary consumers that have used this company. There is a sick feeling of helplessness I'm feeling. I don't know if any of us can file a class action law suite or take any kind of legal action to be compensated for A J Richies illegal activities. Do Not Use A J Richies for any reason what so ever. This is another New York rip off company working to rip people off using fraud and old school bait & switch. If you have succeeded in taking legal action, please let the rest of us know.
Canon
-
I will never buy their product as long as I live
As a test, I shot about 10 minutes worth of video with this camera. Upon returning home, I connected the camera to my Mac PowerBook. Nothing happened. The computer did not recognize the camera, and it did not attempt to install anything.

Next, I installed all of the included software on my Windows 7 laptop (which is brand new), and then connected to the camera to the laptop. Again, nothing. Zip. Nada. I then installed all of the latest updates for the Canon software. Again, nothing. Zip. Nada.

I perused the Canon support site, and the knowledge base came up empty with every search I attempted.

I am SICK AND TIRED of buying DEFECTIVE products that don't work out of the box, and that expect consumers to do all of the work for these companies. We have to download updates, perform firmware updates, troubleshooting, etc., and all of this just to use their lousy products. (And, BTW, I'm an IT guy with 20 years experience, so what is the poor layperson supposed to do with this brick?)

Then, on Sunday, I tried to call Canon's support number. Of course, they were closed. So, on top of all of the above, Canon expects their customers to do their work for them - on company time! So, I either have to try to do this on my lunch hour, or take a @#@%# day off from work to fix their DEFECTIVE GARBAGE.

These electronics companies really need to get out of the software/computer business. If they really are that incompetent (which they apparently are), then hire a third-part IT company that knows what they are doing to manage this for you.

Canon has exactly one (1) shot at getting this camera talking to either of my computers (I own 4), and if they can't, this POS is going back to the place I bought it from, AND I WILL NEVER BUY ANOTHER CANON PRODUCT AS LONG AS I LIVE, SO HELP ME GOD! And, I WILL post this message on EVERY FORUM I CAN FIND!
The complaint has been investigated and resolved to the customer's satisfaction.
This review was chosen algorithmically as the most valued customer feedback.
Beware of AVYDEN (and Zalapini!). Both sell counterfeit (fake) products, especially for Canon as battery grip, camera batteries! When pointed AVYDEN provide fake product, the answer was: "I don;t understand what do you mean the Canon BG-E6 Battery Grip isn't original? All our battery Grip are in retail packaging…" Please, take a look what I've got from...
Read full review of Canon
Canon
-
Canon Infotech, Nerul, Navi Mumbai is a Fraud SAP training Institute
About the Company- Canon Infotech Or, Markway Technologies Private Limited, , Nerul (Navi Mumbai).

The company is into providing SAP training and offering job placement. The owner of this institute is Anjani alias Anjani kumar Sharma alias Rajesh Patel . He claims that he will train students in SAP and provide them guaranteed placement through his fake offer-letter and salary-slip of Markway Technologies . He also convinces students at the time of admission that he will provide all guidance and training for job interviews but his role is only limited to provide training and give Back-dated offer-letter and salary-slip. But he doesn't help students for interview preparation . At the time of taking admission he shows the offer-letter of various successful students from his institutes as a proof . But these students have never taken training from him and they come to the institute to take back-dated offer-letter and salary slip and prepare for the interviews own their own. So, Mr. Anjani's job is to provide the SAP training and back-dated salary-slip and offer-letter and not to provide any kind of interviews preparation assistance.

Their is a fraud even in institute's registration. He claims that he has an IT company named Makway Technologies Pvt. Ltd. Running in Nerul (Navi Mumbai). But he doesn't have any company and he operates his all SAP training Business from a one room setup. He is the only one person available for training and there is no any other consultant or faculty available to provide training in various SAP Modules. That means he himself provide training on all SAP Modules but I would like to tell you it is impossible to provide training in all SAP Modules ( i.e. MM, SD, FICO, PS, ABAP) by a single person, because one single module is itself very vast and every module cannot learnt by a single person and it is also impossible to teach all modules by a single person. That is why, Anjani forces the students to take SAP MM module because he knows only one module i.e SAP MM . He even doesn't take care of students educational qualification and their domain experience. Suppose if a person has done B.tech he should go for ABAP module and not for MM module. Likewise, if a person has done MBA in marketing and has experience in sales he should go for SD module. But he forces students to take SAP MM module irrespective of their education and experience. He pleads that MM has a high scope but this not true and all modules have equal scope and every body should choose modules as per their education and experience because it will be easy to learn that module for them and it will be helpful in their future career growth. I would like to give you an example that if a person has done LL.B. can not do engineering jobs and vice versa.
Although his company name is Markway technoloires Pvt. Ltd. But, It is not a private limited company. On the contrary it is a proprietorship firm. Because he uses the stamp for the company is – 'For Markway Technology- Proprietor. Moreover, students give him the Cheques in favour of Marway Technologies and not for Markway Technologies Pvt. Ltd.

The proprietor Anjani has several fake names. The names Anjani or Anjani Kumar Sharma, or Rajesh Patel are the same person i.e. Anjani. He uses the name Rajesh Patel to sign back-dated offer-letter as HR Manager .

But please not that there is no IT Company running in the name of Markway Technologies and it is totally fake and Anjani operates only Sap training and fake back-dated salary-slip & offer-letter business from a small single room . He has several other names for Markway technologies i.e. MicroERP Technology, Cazoomi Technology, Canon Infotech but the address for all these companies are same in Nerul Only i.e.

Office No-01, 02, Plot No 35/A
Opp Nerul Station, Sector 20
Nerul (w), New Mumbai - 400 706 .
Mr.Anjani has recently started using 'Canon infotech' name as SAP training institute and says that markway technologies is an IT company . Means, students will take training under the banner of canon info tech and will be getting back dated Salary-slip and offer letter in the name of markway technologies.

I have also taken training from there and Anjani has taken Rs. 30, 000 for training and says that he will charge another Rs.10, 000 for fake offer-letter and salary-slip. I have done MBA in marketing and have 3 years of experience in FMCG sales. When i approached Mr. Anjani for admission he forced me to take SAP MM module but i refused and underwent training in SAP SD Module but he had no knowledge of SD module and he taught me very initial things and not the entire syllabus of SD module that too taking help from Internet. He does the same thing for all modules even in SAP MM . he doesn't even have complete knowledge of SAP MM . I advice you to ask for a written syllabus of the module in which you want the admission and compare it through Internet by visiting various SAP training institutes websites. I also advice you to visit some more SAP Training institutes offices physically and compare the syllabus given by Anjani with those institutes . but i doubt that Mr. Anjani will give you such written syllabus on a piece of paper but you can get the same from any other institutes available in the market.

The website address for these institutes are as follows :--
Markway Tech.
Office No-01, 02, Plot No 35/A
Opp Nerul Station, Sector 20
Nerul (w), New Mumbai - 400 706, India
Mail [email protected]
www.markwaytech.com
Canon Infotech
Address:
#35/A, Shop #2, Sector No. 20
Nerul West, Mumbai -400706
Landmark:
Near Krish Electronics
Mobile:8291763525
Website:www.canoninfotech.com
Email-id: [email protected]

Regards,
Abhishek Kumar,
Email : [email protected]
Mobile No. : 9702978123
Canon
-
Ripped Off Big Time
Several years ago I became extremely frustrated with the Canon company, maker of copiers for home and office. I struggled very hard to find a customer service phone number or email address. After I did I posted the problems I had with one of their faulty copiers in an attempt to be made whole for the loss I suffered. To make a long story short, their customer service representative took about a week to get back with me. He kept the exchange going by asking me questions having little to do with the concerns I had. It seemed like a ploy to wear me down and make me go away. The only resolution that Canon could come up with was that I send in the copier for repair, all at my expense, or go out and buy a new copier from them with similar features. I'm a mechanical design engineer so I feel at least a little qualified to comment upon the malfunctions of the machine and the cause of this malfunction. I will never buy another Canon product again after this experience and strongly recommend that anybody reading this strongly consider how much complete loss they would be willing to withstand from Canon in the event that their new purchase of a Canon product eventually results in product failure, especially after the warranty expires.

"Hello,
Several years ago on December 18, 2007 I purchased the PC 150 personal copier, SERIAL NUMBER KAF01941. I truly enjoyed its use and compactness. During that time, because of infrequent use, I've only needed to purchase one toner cartridge. Canon is to be congratulated on a great line of products. I do have one great concern.

This model is designed to store with the paper support trays folded over the lid/sliding platen. Yesterday I leaned over to turn on the copier then unfold/unlock the paper trays. In the process the rubber eraser I held loosely in my hand dropped from my hand and struck the print button. The copier was then activated and attempted to copy and print while nothing was in the machine to be copied and while the cover was still locked in place. Since the platen was locked in place the copier's internal gears continued to spin and click until I was able to unplug the machine.

The copier is now useless because nothing happens when I hit the copy button. In short, a very mild and predictable accident has lead to the destruction of my copier. I question how Canon engineers have designed a machine without any safety interlocks that will prevent the machine from destroying itself and its drive mechanism simply by pushing the copy button. My common sense makes me believe that it is highly predictable to expect that the copy button could be pushed deliberately or accidentally while the platen is secured by the paper trays. My sense tells me that a well designed copier should not self-destruct when an eraser falls on it. I do not recall reading any product literature warning me about this kind of occurrence.

What can I do to get my machine working again? Otherwise, it is still like new. Thank you so much for your prompt reply.

http://www.usa.canon.com/consumer/controller?act=ModelInfoAct&fcategoryid=126&modelid=10515 "
The complaint has been investigated and resolved to the customer's satisfaction.
Canon
-
Fraud
This company is a scam. Price for item ordered $388.00 (Canon PowerShot SX30 IS) online. Contacted "customer service" regarding ship date. I was "informed" that the camera as ordered would not operate and I need to purchase the "firmware" for "only" an additional $111.00 for a total of $499.00, take it or leave it. I left it.
Complaints have been filed with the New York Attorney General, Consumer Fraud Division, the Federal Internet Crime Unit of the F.B.I. and the appropriate local Attorney General Office of the state where order was placed.

The other aliases of this company are:
•5th Ave Digital
•FifthAveDigital.com
et al.
Resolved
The complaint has been investigated and resolved to the customer's satisfaction.
The complaint has been investigated and resolved to the customer's satisfaction.
Canon
-
Customer Service
Ordered a refurbed camera from them on a Monday with FedEx delivery. Checked order status on Tuesday, nothing so I called for an estimate. Received some crazy explanation although the money had already been debited from my account. I was then told that the FedEx delivery I chose could take 5-7 days so I asked to upgrade. The rep had me on hold so long, she finally upgraded for free, assured it would go out that day and that I should have it Thursday. According to Canon, they email you when an order ships and as of today i have not received that so I emailed since I dont have time for their extended holds. The emails are a run around and tell you nothing. It should not be so hard to get a simple yes it has shipped or no it has not - you cannot tell me they do not have a tracking system for that. It's crazy and my online order status still says warehoused. This will be my last dealings with Canon - this was for a wedding shoot.
Resolved
The complaint has been investigated and resolved to the customer's satisfaction.
Canon
-
Warranty denial
Long story - after vacationing in San Diego area for 4 week s- took a cruise on RCL ( Royal Caribbean ) out of San Diego. Piled our stuff into suit cases - and packed most electronics into suit case for the event ( would normally carry them in carry on bag - bit not this time ) - guess what -- bags ( ours and 4 other couples ) dropped off fork lift - full cage falls into safety net --they get wet -- but at least they are not on bottom of the harbour ... wow ..what a mess ...the staff on the ship did their best -bit company policy is VERY RESTRICTIVE on their total liability ... see where this is going ... so long story one of the few things replaced was our canon camera courtesy of RCL. That was March of 20009 ( have post on cruisecritic message board to prove it :-( as RCL gave us $50 in internet time as one of a couple of local perks.

A couple of months later the new camera has the outer ring fall off - still works but you get flare on images shot outside. Send it back to Canon in Canada - the want the receipt ...damm ... even after we tell them the story. We are attempting to contact RCL for a proof of purchase ... this will get messy.

PS - since the water incident one thing after another has failed -
PS - feel sorry for all those who recently took a mexican cruise only to have fire on board and have cold water showers for 3 days while eating bad cold food awaiting a tow back to harbour

Greg
Canon
-
bad warranty service
I bought a canon battery grip for the canon 5d mark 2 and noticed after a few weeks that the plastic gear inside the grip broke, yes, canon installs a plastic gear which drives a metal gear, needless to say after x amount of tightening and loosening the plastic gear strips.
Send it back under warranty and was told it will be returned fixed or replaced within 7 days.
Nothing...after three weeks i called and was told they will get it before friday...Nothing...
Called the following week and was told the phone lines are down...
"Andrew" from the service center in irvine, ca called me and said that the grip was never ordered...
he that patronizingly told me that i don't have to pay anything...
I like my camera but the canon service is a complete ignorant and pathetic !
Always the same: Ones they have success and a huge customer base they don't care anymore, because they know exactly that just a few customers switching to nikon is not going to do much so they can affort to stay ignorant and greedy.
Canon
-
Costly Fuser Fails in 2 months time
I have a Canon ImageRunner 3200, which at time of purchase cost $16, 000. It is a professional grade printer. I have always had it maintained and serviced properly and only purchase OEM parts. Last November 2009, I purchased a fuser at the cost of more than $500. By the beginning of February 2010, I was having issues with the fuser accordion-folding papers...it was failing. Come to find out that there is only a 30 day warranty of it. When I brought the issue up to Canon, their response was to purchase another fuser. Do they think I'm made of money? I have a low print count. It appears that they care nothing for their customers, just want the money. Hey, we are all in business but come on, replacing a fuser ever 2-3 months when I'm not earning enough off the printer to cover it is ridiculous. And, of course, I'm unable to purchase another printer. I'm stuck and just needed to vent this. I WILL NEVER PURCHASE ANOTHER CANON PRODUCT AGAIN. They have lousy parts with even worse warranty.
Canon
-
Ixus Digital Camera
Ixus Digital Range, burning, smoke from flash units

Ixus 210, Ixus 870, Ixus 105, Ixus, 110
Smoke arising from flash unit, this is not due to dust as canon claims. This is a fault in flash wiring assembly. However, Canon would not accept that this is a problem. After a while my camera flash stopped functioning, total burn out. The camera is 13 months old
I complained to Canon who said there is nothing they could do, I can have the flash unit replaced at my cost. Jessops explained that this is a common problem on the Ixus range of digital camers.
For this problem these camera range is not recommended.
Canon
-
service and profesional of technician
i bought a camera since oct 2009.camera model ixus 200, Canon.it is bring me a lots of troubles.. after a week i got it, the lcd blank out and i cant see what it is showing..i went to the shop where im bought the camera and i got to change a brand new same model camera.okay..but the camera now come with problems again..my lcd come with a small dot with purple color.the sales told me that it is lcd bad pixel..then i just sent to repair under warranty.(i register the camera warranty for 3 years.)where the place i sent to repair is klcc canon store located at 3rd floor.after 2 weeks, my camera was come back.im felt so great with it.unfortunely, my camera back with some scratches..i show to those sales and they help me settle with service centre..and they promise me change me a new case.and im urgent need the camera soon.im gonna visit to bali on 11 may 2010.they did it in a week!but, they only change the front case, not the whole case.the back case with some scratches too..they told the sales the back case is unavailable now..but they didnt say early or do any remark..im really so disappointed..i need it!even mine is not those profesional camera like DSLR..but this also cost me thousand something..im gonna ask is it every camera sent to repair also back with those scratches?and my camera's gaps full with those marks which is they open my case with wrong way or wrong tools! how can my camera full with its...im very take care of it..it just like new one..but now just look like 2nd hand...after my bali trip, i will direct go to service centre and ask them replace me a new camera!
This review was chosen algorithmically as the most valued customer feedback.
I brought a Canon Multifunction printer on Dec 2010. Only in 4 months, the printer stopped working due to a paper jam. After I called their tech support, they tried to troubleshoot the problem on the phone, and finally stated that the printer needed repairs. I was presented 2 options a. Take the printer to the nearest canon service center, where they will...
Read full review of Canon
Canon
-
Denied Warranty Coverage
Problem Date: 4/28/2010
Order Date: 11/30/2009
Retailer: Buy.com
Order No. 50397449 (Buy.com Order Id)
Payment Amount: $91.45

I brought a Canon Multifunction printer on Dec 2010. Only in 4 months, the printer stopped working due to a paper jam. After I called their tech support, they tried to troubleshoot the problem on the phone, and finally stated that the printer needed repairs. I was presented 2 options
a. Take the printer to the nearest canon service center, where they will fix it.
b. Replace the printer with a refurbished one.

Since my printer was only 4 months old and it was supposed to be a simple paper jam, I told the call center rep. that I prefer the first option, wherein he gave me the address of a local Canon authorized service center in New York.
I gave the printer to the Canon authorized service center, who got back to me after a few days stating that I should take the printer back and they 'cannot fix the printer'. I had already spent $25 hauling the 30 lbs printer in a cab from 95th street to 38th street.

I called Canon back the second time, who confirmed that the printer was within warranty, but don't know why the service center would not fix it and rather asked me to "sort it out with the service center".

I called Canon back the third time, and this time the call center rep. responded that they had made a mistake. They thought the printer in warranty, but the previous representative thought it was not, so I was sent to a authorized service center. Didn't make sense to me.
Subsequently, she offered me a replacement refurbismed printer, but asked me to "get the printer back from their service center" and courier it to Canon. I requested with her that the malfunctioned printer is lying at their service center, so they should deal with getting it back from there to where-ever, since I should not be the courier service between Canon and Canon service centers.
The call center representative declined, and now I am stuck with having to arrange picking up the printer from a Canon service center (they sent me to in the first place) and ship it to Canon.

Under their warranty terms:-
"If shipping is involved, it is your responsibility to properly package and send the Product (at your cost) to the ASF, together with your dated proof of purchase and a complete explanation of the problem. A Product covered by this limited warranty will be repaired and returned to you without charge by the ASF."
a. It does not mention that their Authorized Service Facility (ASF) can deny coverage
b. And That I am thereby responsible for collecting the product from them which is still under warranty at my own cost.

What I am hoping for -
a. I get a replacement printer. It should not be refurbished as that could be much older than my 4 month old printer.
b. Canon should arrange with their service center for sending the malfunctioned printer back to whichever Canon center they would want it to. i.e. I do not want to be the courier-person to pick up the printer from Canon to ship it to Canon.
The complaint has been investigated and resolved to the customer's satisfaction.
Canon
-
Rip off
I purchased a Canon MX 860 copier. My old Canon copier performed to my satisfaction. I have one major complaint with the new Canon. The Ink cartridges are smaller and the ink cartridges have to be bought from Canon. +

My ink supplier, Cartridge World cannot supply a refill cartridge, because Canon has a chip in the ink supply cartridge. This maybe true with other suppliers of copiers, I am not sure. Canon rips you off in two ways. 1. Smaller cartridges and 2.no way to refill the old cartridge. The copier performs ok, but not as good as my old one.
Resolved
The complaint has been investigated and resolved to the customer's satisfaction.
The complaint has been investigated and resolved to the customer's satisfaction.
Canon
-
Scam Artists
I placed an online order for a Canon SD780-IS (red) for $128 with free shipping. The description page listed availability as "usually ships in 1 to 2 business days". The next day I received an e-mail saying they needed to confirm with me via telephone. When I called, they said they were surprised that I had not ordered the rechargeable battery and recharger as they did not come with the camera. The camera comes from Canon with these items as evidenced by the fact that everywhere else I looked, they were included. ShopAndStopDigital.com did not list these items as being included, but rather stated simply that a "battery" was included (along with a few other accessories). The salesman stated that I could purchase the rechargeable battery for $59.99 right then or call later and it would cost $99. The recharger would be $69.99. Moreover, once I declined both items, he informed me that it was backordered and would not ship for 7-8 weeks. The advertised price for the whole package at major retailers was $199 at the time. Clearly they are advertising low prices to draw consumers in, then attempting to get more money out of them than honest competitors. Having read other complaints about them after the fact, I feel extremely grateful that they gave me the option of cancelling the order. Total waste of time.
Resolved
The complaint has been investigated and resolved to the customer's satisfaction.
This review was chosen algorithmically as the most valued customer feedback.
I did my first online mystery shopping assignment on April 30, 2009, and it's now June 17, 2009 and I never got paid. They were responding to me a few times in the support section in their website, and they finally stopped communicating with me as time went on and when I started complaining I never got paid. There is no address listed in their website, only...
Read full review of Canon
The complaint has been investigated and resolved to the customer's satisfaction.
Canon
-
Lies and more lies
Bought a camera. They had me call to confirm the order which I did. I did not buy any extras when asked. I clearly asked if it was in stock which they confirmed and gave me a 1-2 day ship date. I called a week later to find out it was on back order and the lies began again. These people are rip offs andfalse advertisers. They will waste your time. They should be shut down. When confronted they lie some more and then insult you.
Resolved
The complaint has been investigated and resolved to the customer's satisfaction.
We are here to help
16 years' experience in successful complaint resolution
Each complaint is handled individually by highly qualified experts
Honest and unbiased reviews
Last but not least, all our services are absolutely free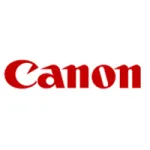 Canon contacts