Habitat for Humanity Complaints & Reviews
Sort by: Date | Popularity
I know of a family in Tarrant County Texas that was leasing a home for a year. They had a major repair issue come up that the homeowner "couldnt afford to fix" so this major repair was passed off to the tenate family. The homeowner couldnt file this under her home owners insurance being that we found out later she had no coverage on the home. After the repair a neighbor informed the tenate that the home is a habitat home. After some research it was found in fact that it is a habitat home & the tenate was actually able to find the "special deed" between Habitat & the owner which in fact state...
Habitat for Humanity put trash in the front yard of there property, which is next to my house, it has the front of my house smelling bad, I call the office of habitat for Humanity, it seen they were mad at me because their dumpster that was placed out by them, it was full of trash that didn't belong to them, so they just dump it in the front yard, call everyone, and nothing have be done.
I have been living in this house for almost for 3 years now and since moving in have complained to the city, and the police, and Habitat for Humanity, about the conditions if the Area that my house has been placed in with no help. There are drug dealers/ Users in the community, more on my street than any street in this neighborhood. This is unreal, My neighbors have overgrown yards with a load of debris everywhere, I asked Habitat for buy the home back, and they refused to do so they told me I can sell it on the open market but it has to be with someone of low income, and I have to give all the money to them. What about the money hat I have paid into the house? what happens to that this is so unfair.
Two weeks ago I made arrangements to have Habitat for Humanity pick up furniture. First, they got the day wrong, and second when that day finally came the driver gave me a long list of reasons why they couldn't do it. I find this organization to be unreliable and unprofesional. Next time I will definately use Salvation Army or Purple Heart. As a result, I feel compelled to let others know not to waist their time with such nonsense!
Someone said that after I told them about my Habitat for Humanity experience. I agreed to let Habitat use of my electricity and to store one trailer on my property while building three homes near my rental. I explained that I was advertising the property and May-September is the best time to sell or rent so I needed it to look nice for showings. I was assured there would be no mess. I am supportive of Habitat, having served on the Steering Committee to get it started in my community. I also served on several other Habitat committees and builds for years. In June 2008 I went to the same...
Recently Discussed Complaints
Consumer Tips & Tricks
Worst rating
Subjects of Wide Speculation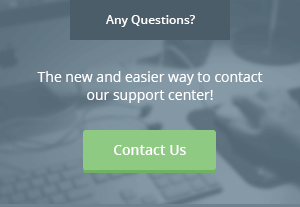 Latest News & Stories
Stay Away
Latest Questions
Latest Groups
Today's Mess-Up Photo