Conscallhome Complaints & Reviews
Sort by: Date | Popularity
It sounded too good to be true !!! If you live In Florida or Texas the doc require the inmate to show phone records show that the phone number is on contract once they see that they determine to approve it if they do then you need to make an account with secures and add funs !!! I spoke to Ty ext 523 he said he was going to send me an email with 2 numbers and after that we were going to all secures to setup an an account lol how about secures is the one who told me about the papers required .. I hope I get my money back I just made an account let's see the lie they are going to use !!! I...
I contracted their Services in May 2012 and paid $105 for a year for 100 minutes per mounth. They gave me a local number and told me that when called by my son in Arizona called that number it would connect to my phone. It never happened. I reqquested my refund on June 6th and to this day I haven't receeived it. I have called their reps 7 times and about 8 E-Mails with only the excuse that it has been sent to the audit Dept. It's the same old excuse. Now it's been 11 weeks and no refund. The advertise 5-7 weeks. This is a rip-off.. If anyone is inthe same boat write to: U.S Dept. of Justice Fraud Section Bond Bldg, 4th Floor 10th & Constitution Ave NW Washington, DC 20530-0001
My son is in a Los Angeles county jail. Conscallhome advertised that they can provide phone service at a discounted rate. They can't. They provide a recycled phone number for my son to use. I still have to pay the phone provider of the jail - plus pay conscallhome. They even pop up on a google search when I searched for global tel link who is the provider of phone service for the jail. They will not refund me my sign up fee of almost 20 dollars. I feel they are taking advantage of people.
my complaint is the this company never informed me that if my son who is in prison could not get connected to me that i would not me refunded my funds. the whole time i have been calling them telling them that my child has been trying to call me and he is not getting through to me., they tried all things to get us connected but to no avail. now they say that they told me from the start that if i can not get connected to my child that i have so many days to be refunded, in the mean while they are calling me telling me that they are workin on the problem and i must be on the other end. my son called my the first day of the connection and never could connect with me again.
In November 2010, I paid for a year of phone service for my son in prison. He was released and I made an initial request in January 2011 to have a refund for the remaining amount to be sent to my account. I was told that it would take 4 to 6 weeks for this refund to be processed. After several months, I contacted the company to find out why I had not received my refund. I was told that another request would be sent to their billing department for my refund. After another 4 to 6 weeks, I contact this company again. I spoke with a supervisor, Jason, who said he would check into it and call me...
I signed up with these people in December because they told me they were approved by TDCJ and could provide me a local number to receive calls from my incarcerated loved one. I immediately tried to register the number they assigned me, but it wasn't approved. After 8 weeks, I was told to do a manual registration and send a copy of my phone bill. I waited another 2 weeks, then called to see why I still was not approved to receive calls. I was told by the operator at the official telephone approval line (866-806-7804) that it had not been approved and would not be approved because TDCJ no...
Recently Discussed Complaints
Consumer Tips & Tricks
Worst rating
Subjects of Wide Speculation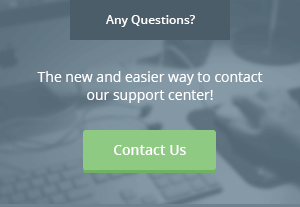 Latest News & Stories
Stay Away
Latest Questions
Latest Groups
Today's Mess-Up Photo