Blackpeoplemeet.com Complaints & Reviews
Sort by: Date | Popularity
Please have some common sense and never use BlackPeopleMeet. The majority of guys are real maniacs. Just the fact you are a girl makes you a target for guys who immediately want to tell you how cool they are. You will get tons of stupid messages every day. You wont find a normal guy here, don't even try. Also these boys are all fake. I thought it was very suspicious that they all are super rich businessmen, with cars and houses. They will also send you pictures of them naked! I contacted customer service and explained the situation, but they did nothing to help me. I didn't want to leave, but I had no other choice, so I deleted my account. Just avoid!
Horrible site! Stay away from it! The majority of men is very strange. They only want to tell you how religious they are, they always talk about sex and other dirty things. They'll tell you how many ex-wives and children they have, ask for additional pictures, send you pictures of other women that they are chatting with, immediately want to make plans for future with you. They always offer you to go on a real date. Very bad behavior. I want to warn all the ladies about it, you will never wind a real gentleman there. When these guys don't get what they wanted, they become very rude and start...
I cancelled the moment I realized that i was overcharged, and was told that I will not receive a refund. I cancelled my membership and have not visited the site since. i am currently disputing it with my cc company. They are just greedy, and does not consider other peoples feelings. When you cancel a service, you should be refunded.
You can't find any male that is serious or true to the reason for the site which looking for a true mate.
As a new member, I was offered (on their website) a montly membership for $13.95, yet BlackPeopleMeet charged my account for $17.00! I have emailed them several times but no response. Will contact my Visa bank to protest the erroneous charge. They did the same thing to last year (May 2011), I emailed them and nothing happened either. I will report them also to the Deprtment of Consumer's Affairs in Dallas and/or The Better Business Bureau in Dallas
I've had my account hacked twice since I been online with them. I don't know how they are using my account to talk to my prospective dates. I'm frustrated with the whole thing. Everytime I log on email has already been read and guys reply me like I had already talked to them and I haven't. I changed my password twice and I changed my email as well. They can still get into my account. How is that done? I was also locked out of my account at first. But there is a way around that. I guess the hacker knows that too. When I reset they go behind me and reset too. It'...
i have paid three times .to blackpeoplemeet.com it wont let me log back on when go off line.i would like a refund r credit the account.
i have tryed for a week to log back into my paid account.they will not seen away for me to get back into the site.it always go back to log on new again.
Recently Discussed Complaints
Consumer Tips & Tricks
Worst rating
Subjects of Wide Speculation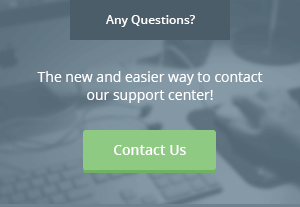 Latest News & Stories
Stay Away
Latest Questions
Latest Groups
Today's Mess-Up Photo