Overview of Bright Money customer experience
Bright Money is a personal finance app that faced several negative comments from consumers. Customers complained about the app's slow processing time for rescheduling a payment plan. Many users also reported that the app did not provide accurate credit scores, which led to confusion and frustration. Additionally, there were complaints about the customer service, who were unresponsive and unhelpful in resolving the issues. These problems have tarnished the brand's reputation and raised concerns about the efficiency of its services. Overall, it is imperative to consider these negative aspects of Bright Money before choosing it as a finance management app.
Bright Money complaints
79
Newest Bright Money reviews & complaints
Membership refund
Just wanted to try out service on free trial to help credit or debt regardless, but instead of charging a monthly rate they just choose out of nowhere to take 89.99 which put my account in negative I was told to cancel membership and use some link they emailed me I did not it just say they never charged me contact the useless customer support so I guess I'm a have to just file a dispute with my bank maybe the bank can get my money for me
Trying to cancel
I signed up in August 2023 for the trial and then I wanted to cancel the service. The app and website doesn't allow me to log in it only allows me to sign up. I emailed them in August, no response. So I keep getting charged $29. I'm going into November 2023 and still being charged. I'm trying to keep my cool, I don't understand why I have to type so many words just to post this and hopefully get assistance. Shouldn't have to do all of this to get assistance. The system is so broken and I'm so over it!
Desired outcome: I want a refund based on the emails I sent I attempted to cancel several times and I want the service officially cancelled!!!
Credit help
I signed up for a credit plan to help build my credit for $10/mo. They charged me $89, $30, $10 and $10. I called them immediately and no response. The chat bot told me how to cancel but I never received a refund for the money they withdrew and didn't tell me about. I'm very called them for over a week , no response. I've emailed them for over a week and my emails never get responded to or answered. I want my $139 refund asap. Im pissed they charge me and never disclosed this amount nor the amount when you signed up
Is Bright Money legit?
Bright Money earns 94% level of Trustworthiness
SAFETY NOTICE: ComplaintsBoard has analyzed Bright Money and determined that it has perfect credibility and is completely trustworthy, with a legitimacy rating of 94%.
The age of Bright Money's domain suggests that they have had sufficient time to establish a reputation as a reliable source of information and services. This can provide reassurance to potential customers seeking quality products or services.
Brightmoney.co has a valid SSL certificate, which indicates that the website is secure and trustworthy. Look for the padlock icon in the browser and the "https" prefix in the URL to confirm that the website is using SSL.
Our scan shows Bright Money website is free from malware and phishing activities, which are types of online threats that can include viruses, worms, Trojan horses, ransomware, and other malicious code, as social engineering tactics used to trick users into sharing their personal information.
Brightmoney.co has been deemed safe to visit, as it is protected by a cloud-based cybersecurity solution that uses the Domain Name System (DNS) to help protect networks from online threats.
Several positive reviews for Bright Money have been found on various review sites. While this may be a good sign, it is important to approach these reviews with caution and consider the possibility of fake or biased reviews.
We looked up Bright Money and found that the website is receiving a high amount of traffic. This could be a sign of a popular and trustworthy website, but it is still important to exercise caution and verify the legitimacy of the site before sharing any personal or financial information
However ComplaintsBoard has detected that:
Despite a high level of trust, our investigation found issues with Bright Money's service, including poor customer service, lack of accountability, and responsibility to resolve complaints. Customers may face long wait times for responses, receive generic or unhelpful answers or no response at all. Only 20% of 0 complaints were resolved.
Bright Money protects their ownership data, a common and legal practice. However, from our perspective, this lack of transparency can impede trust and accountability, which are essential for establishing a credible and respected business entity.
The sensitive services provided on this website are hosted on a shared server, which may increase the risk of unauthorized access and data breaches. It is important to ensure that the website has adequate security measures in place to protect user data, such as encryption and secure authentication protocols.
Our Verdict: Bright Money is highly recommended company, but beware of poor customer service. Their 20% Resolve Complaints rating is a cause for concern. We advise using their services securely and reviewing complaints beforehand.
Unauthorized Credit Check Inquiry
I NEVER gave (1)Bright Money permission to use my personal information to run a credit check through a company called (2)Open Road Lending and then Open Road Lending used my personal information to then use (3)Exeter Finance to run my credit again. I would like ALL these inquiries removed from my credit report which is fraud. Under the Federal Consumer Credit Protection Act you ALL are in violation
Desired outcome: Under the Federal Consumer Credit Protection Act you ALL are in violation, and I want to see my credit report UPDATED to show those inquiries have been removed.
All since I been charged for well idk
My bank account has been charged so far I only k ow as of twice but I am looking into it and getting all statements but I have no idea what this is and want an need my mo ey back my house burnt downike 2 weeks ago and I just now fi ding out multiple company that I have never heard of are Taki g random ammou ts of my money that is not mine this is my 12 years Olds SSI money I'm just his payee so my sons mo ey ssi money is being g stolen and I need and want it back I sent proof it was taking and I need it refunded asap thank you

From Jamie Scott

Cell# [protected]

Email 1 of 3 [protected]@GMAIL.COM

Perfer text or calls for respons thank you
Desired outcome: My money 12 year old SI money back back and the info gone from system and never to happen again
Membership fee I didn't sign up for
Around September 13th, 2023, I seen through social media I could get a credit line with decent rates, so I downloaded the app and made an account. I didn't get a line of credit, just some options that were very confusing. I tried to see there offers but I wasn't able to find what I needed. I then thought nothing of it and didn't use their services. To my surprise, yesterday morning I noticed a large charge to my bank account from Bright and it was labeled: Membership fee. I never decided to be a member and I definitely didn't agree to pay them for a year of service. Contacting them has been extremely difficult and have received no answer via phone/email. Hmmm.
Desired outcome: Total refund and to cancel all forms of services indefinitely.
Bright
Debited $99 from my account without consent, customer service gave me run around for over a month. Finally "downgraded" the sub I never signed up for in the first place, and the $63 partial refund goes into a "stash" account after weeks of waiting.

You must connect a bank account to "withdraw" said "stash", only my bank account will not connect, it never was connected in the first place, but they found a way to take that $99.

Such an obvious scam it's mind blowing.
Desired outcome: FULL REFUND
Bright money membership
Sadly I fell victim to this application, thinking I could better my credit score but was just taken advantage of.

Opened bright account on Aug 29th with 1 wk free trial and emailed support on Aug 30th to cancel my membership.

Support confirmed that my membership had been canceled and account was downgraded to the free version.

On Sept 6th my bank account was charged for $89.00 for the annual membership fee, which subsequently overdrafted my account as I had just paid bills.
Desired outcome: I'd appreciate a response from an actual human being rather than the automated response bot.I have tried contacting 24/7 customer support, multiple times with NO LUCK.
Bright Money
This app took 5 unauthorized withdrawals from my bank account in the amount of $55 leaving my bank account in the negative and no human being to speak with about refunding my money back to my account. I've emailed and searched online for ways to contact them and all there is is constant emails and I don't even see my money at all in the account on their site. I signed up for Bright money bc they lied and said they were a company to help build credit and instead they have robbed me of my last money until pay day which is a week away for me.
Desired outcome: Money returned to my bank and my subscription canceled.
Want a refund for a subscription i never signed up for
My name is Amy Helton and My bank account -card was charged yesturday for the amount of $99 i never signed up for Bright money till yesterday cause i was needing a refund and was told i needed to cancel my subscription everyone just ran me in circles never got any real answers or a refund so once again i was charged $99 for what and i still cant advance cause i don't qualify. I dont understand why your company just helped themselves to my account and i dont want to wait 3 days for a refund cause your company had no right to to steal my money to begin with i emailed and even attached a copy of the withdrawl from my account I want answers now
Desired outcome: Want my money back and to cancel anything and everything with bright money
Beware of them
Chat threatened to charge me. I immediately deleted my account in its entirety and began reaching out to customer service via email and live chat to be assured no charges would come out of my account since no service was provided. My account was active for less than 30 minutes. No one will respond to me. I tried to also withdraw some of my money, but it was useless. After filing complaints with no response, which made me check for (w w w. Glowbancircuit. Tech) and I was able to watch several testimonies and reviews which led me to the retrieval of my funds back. Beware of where you invest your funds.
They make everything looks so real and make you send so much to them without any return upon all the promises they had make for investors
Unable to withdraw my funds
I have been trying to reach out to Bright Money since last week 08/21/2023 with calls, live chat and emails. the phone number never works, the live chat always says they cant help and tell me someone will email me, and the only emails ive received is asking them to rate how they have done. I have over $400 that I need to remove from this platform. the customer service is horrible and I do not trust having my money in a place where I cannot communicate. I need my money withdrawn to the chase card on my account asap!

[protected]@gmail.com
Desired outcome: all my money out of Bright money account
Money stolen out of my account with out my Authorization
They stole money out of my account without my permission $99.00 they have a bogus number that doesn't work evening when u call business ours and they say you can speak with a live agent but it's a reboot and they just steal people money and ignore them this business is somewhere in India they are running a fraudulent business and need to be stopped immediately
Desired outcome: I will put out a lawsuit against this company and contact everyone who had to deal with this horrible experience and start a class action lawsuit against them and also I will file a police report
Scam, fraud, rip off
I signed up for bright money to save money and keep track of paying my debt. Bright Money kept taking from my account when there was nothing there. This cause 56 insufficient funds fee worth 29 dollars each. That's is 1624! My account was overdraft -982 because of this. We are in a recession. My pay was cut so short because of the negative balance. No one responds to the message. I messaged august 10th and 16th still no response just an automated message. I would like a refund this hurt my family financially.
Desired outcome: Refund full overdraft amount
Subscription Service
I'm was auto enrolled August 23, 2023 into a subscription service where an agent on live chat threatened to charge me $36 for the subscription. I immediately deleted my account in its entirety and began reaching out to customer service via email and live chat to be assured no charges would come out of my account since no service was provided. My account was active for less than 30 minutes. No one will respond to me.
Desired outcome: Assured of no charges. And if there is a change, immediate refund.
It is no product service, they just was taking money out of my account for no reason
My name is lavada Bartow I would like your guys to please refund my money back to my account. I also would like an apology. It started like around November the 14th 2022 $10 also November the 18th 2022 $83. 88 cents another $10 on November 21st 2022 another $10 December 5th 2022. January 3rd 2023 $10. March 23rd 2023 another $10. April 21st 2023 June the 15th 2023 they took out a $1.25 $5
Desired outcome: Return my money back to my account. I very appreciate it and thank you.
Can't get the money I saved up for
I had saved up 678 and attempted a withdrawal. All of a sudden my accounts are disconnected and will not reconnect.

I go through at least 4 customer service reps to get help and no one can get to the bottom of whats going on.

First the tell me it is a verification issue.

Then it's a bank connection issue. ( even thought the intial email did not mention my accounts at all.

They then tell me plaid does not support citibank. Which is not true because you can see citibank as an option as you try to use the Plaid service. Also my connection was successful UNTIL I'm taking back to the bright app. THIS SHOULD BE ILLEGAL
Desired outcome: I want my money
Waiting months no refund yet
Applied to use bright money service was very excited to get things moving in a positive direction. But, bright money couldn't connect through plaid to my bank. At the end of April 2023 I was offered a refund was told it would take about 10 business days. I contacted via email and spoke to Jerry who assured me he would get this resolved x. Weeks went by, so I called the company number and spoke to Jerry who apologized and said again he would escalate this and I'd have my 99 dollar refund by July 31st. It is now mid August and no refund no email.
Desired outcome: I'd like my 99 dollars refunded I don't care if it's to my bank, physical or real gift card. What I deserve is 3 months of gift cards for wasting my time.
Charged a subscription fee without consent.
I noticed the charge on my account because it has caused an overdraft. I didn't recognize the charge at all, checked all my emails and nothing. Went to their website and it told me to go to my app. I don't have their app. Never have had it! I have been trying to get someone to respond to me but all I get is bot responses saying I will get an email...no email!
Desired outcome: I would appreciate a refund.
I did not authorize $99 be charged to my account
On 7/12/23 I was charged $99 from "Bright Lending " for a membership I did not authorize nor the ridiculous amount charged. This is the 2nd complaint because their "resolution " does not offer a refund. I'm already short on money and this is really taking advantage of people. I've tried contacting them directly but can never speak to an agent
Desired outcome: $99 refund is the only resolution I will accept
Frequently asked questions (FAQ) about Bright Money products and services
Collect Your Trust Badge
Be recognized for outstanding customer service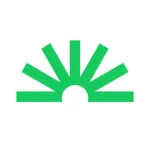 Bright Money

contacts
We are here to help
19 years' experience in successful complaint resolution
Each complaint is handled individually by highly qualified experts
Honest and unbiased reviews
Last but not least, all our services are absolutely free