Bench Craft Company complaints
41
The complaint has been investigated and resolved to the customer's satisfaction.
This review was chosen algorithmically as the most valued customer feedback.
I wish I could nominate this business as the worst Marketing Company on the planet. They are thieves and a useless bunch of lier's. They took our money and never actually published anything. We contacted (fairwaymedia.ca) them and never received any responses. We were sold on a Golf brochure advertisement which was complete bull. We never received any...
Read full review
Bench Craft Company
-
Advertising on 4 Golf Course Score Cards
I was contacted numerous times and finally agreed to contract with Bench mark Company in OE. for golf course advertising in 4 Florida Golf Clubs

I provided art with the order and was confirmed as to placement for the adverting, that never happened.
The first order was in t5he amount of $790.00 for 3 courses and the added one was for 1 course for $390.00
I have tried to communicate with their Fl representative and no replays buy phone or emails.
I am filing a fraud statement with my credit card company and making sure they can not charge anything additional.
I am also looking into filling a fraud charge with the state of Florida and the FBI as this is interstate.
I received the conformation of order by US mail so I believe it is also Mail Fraud.
This company and its thieving employees need to be prosecuted so they do not pray on small businesses like ours and may others.
From reading the complaints they have been defrauding the small businesses owner for many years and not in jail?
Does the State of OR shelter them and cover for them?
How and Why would any state allow this to go on in their territory.
Bench Craft Company
-
Advertising not provided but funds were taken from me.
I advertised in the Tree Tops golf guide; so I thought. They sent me an example that was printed to show that I was in the guide. I went to the resort this year and my friends went at the beginning of the season as well. I was not in the guide, yet they took my $790 for advertising and did not put me on the guide as they presented.

I have reached out to them but have not heard back yet.

I am from a small town in Michigan where I purchased this advertising.
Desired outcome: Reimburse me for the $790
Bench Craft Company
-
Gold Course Ads
SCAM ALERT
We have received communication from Paul (Boston Regional Manager) numerous times offering our company to advertise in the local golf course ad. After advising multiple times we do not wish to proceed, we finally decided to give it a shot as they offered an additional add to a different golf course for the same amount. We were advised the ad would be ready by July 2021 (in approximately 2 weeks). After reaching out numerous times, we have not received a response via email or phone. After realising this is not how a proper business handles new clients and the lack of communication/promised carbon copy of ad, we decided to dispute this charge with our bank. Come to find out, Paul answered the bank immediately (after weeks of no communication with him) and CHANGED his emails stating he provided us a contract, what we were requesting and changed the delivery date to December 2021. After further investigating on our end, we saw the emails were super BASIC and in fact did not include any of the information he advised the bank. After reading all the bad reviews, it's saddened to see we were not the only ones affected by this and they should be investigated. POOR SERVICE.
Bench Craft Company
-
Improper charge on my card, second charge
I paid for 3 golf course ads and found out that I was intentionally lied to by the first sales person. She lied about the size of the ad and the publication amount. However she had charged my account for $790.00
A second sales person texted me and implied I was authorizing the proof for the first ad and asked me to text OK. A second, unauthorized charged was made to my account in the amount of $790.00
Desired outcome: Refund of the unapproved second charge from my bank account in the amount of $790.00
This review was chosen algorithmically as the most valued customer feedback.
Do not buy advertising space from bench craft company!!! I paid $790.00 to advertise my real estate business with this company on a golf course based on the terms that I would be the exclusive real estate agent on 1 of their 4 benches. This was their sales representatives, Miguel Lopez 's selling point to have me advertise on the bench. He told me that the...
Read full review
Bench Craft Company
-
unauthorized credit card charges
After foolishly giving them a second chance a couple of years after I paid for an ad that didn't run, they sold me two more ads for the price of one, which I'm still waiting to see. Three months later, out of nowhere charged me 800 dollars for the same two ads they already sold me. The company lies and scams customers and is very savvy at avoiding charge backs when you want to call them out on their breech of contract. since I have already dont business with them the credit card company won't call it what it is - a fraudulent transaction. They also don't maintain a "do not call" list as required by the FCC. This needs to end we need to see a class action lawsuit against this company.
Bench Craft Company
-
advertising
Was sold advertising through this company, for golf course advertising. I was assured many times by their customer rep Jason that in fact the advertizing was sent to them. The original sales rep told me it was a booklet the golf course hands out, on their contract it says "course guide" now Jason today while I was disputing this with him that its a scorecard! So this proves that they are falsely representing their product and advertising. After physically going to the golf course I have been told by the golf course owners that they do not use this company and have repeatedly told this company they will not accept their advertising in shape or form. I have paid for advertising that this company cannot deliver and never could but claims they have. This is truly false advertising and I consider this false and scamming sales and demand my money back. Jason in customer service now clams he will change my credit card additional fees for his wasted time to dispute this advertizing! I have filled a BBB case against them and my credit card company. Do not advertise with these people.
This review was chosen algorithmically as the most valued customer feedback.
I signed a contract in 12/18 and my company was supposed to run for a year. It has never run and everytime I call to question about it, I get a "we will call you back" and nobody ever does. I went to the golf course to check to see if by chance it was and to my surprise (not) it was not there. I called again and spoke with a person in charge, Derek, and he...
Read full review
This review was chosen algorithmically as the most valued customer feedback.
As a female I was only there for 3 weeks and then I just didn't go back! I always dressed professionally and business casual. Nice dresses and skirts. I knew what type of place it was when employees alexis, faith and regina came in dressed in flip flops, leggings and no bras (really trashy looking). They hammer you to get the credit card! Lie about the...
Read full review
Bench Craft Company
-
golf course advertisement
I approved a $395 advertisement to be run at local golf courses for 2019. They deducted over $3000 from my account. Also, it is now mid June of 2019, and the ad still hasn't be run.

When you call to inquire about it, they hang up on you.

I've given them ample time and contact attempts to resolve this. They have not even attempted to reconcile the problem.
Update 06/20/2019. After they finally responded because of BBB Complaint, I got the correct information.

The contracts and what they tell you on the phone don't match up at all. But, stupid me, did sign two of the contracts not reading the small print. On the last two, they supposedly have documentation, but won't send it to me, so I can read them, after requesting them a few days ago.

Just read every little detail, and don't listen to a thing they say over the phone. If you can do absolutely no business over the phone with them.

The golf course who has supposed to have these ads still don't have them. I am a regular at one of the courses I signed up advertisements for. I've never received the mailed copies that I was supposed to either. I still have no proof they actually did any work.

Still the worst advertising company I've had the displeasure of working with.
This review was chosen algorithmically as the most valued customer feedback.
Buyer Beware!!! Salesman mislead me on what I was purchasing. When I called company and requested a refund, I was told by Branch Manager he will take of it, Two weeks later found out he never even tried to assist. Got connected to Customer Service who promised to call me back next day. Never happened. Called back was put on hold then phone got...
Read full review
This review was chosen algorithmically as the most valued customer feedback.
I worked for that company as a teenager. I was called one evening by the then owner Tyler Stevens while trying to finish some work that had to be done, and I was one of two people left in the office. He asked me if I was interested in partying with him that weekend at his house since his girlfriend was out of town. He informed me he had drugs. He also...
Read full review
This review was chosen algorithmically as the most valued customer feedback.
Be VERY cautious if you ever get a solicitation call from a representative from the this company! I received one yesterday and today and today and today...to advertise in a Course Guide that I initially had interest in. I requested more information in writing to consider this possible investment for my business. I thought it was worth considering since I...
Read full review
This review was chosen algorithmically as the most valued customer feedback.
I was called and asked if "Becky had already contacted me from the golf course" about being referred to be their exclusive agent! It was between me and another realtor that I knew. I was guaranteed 15 sales per year minimum. He said he was actually from the golf course...wow... I was promised to be the exclusive realtor with an sign in the clubhouse, a sign...
Read full review
This review was chosen algorithmically as the most valued customer feedback.
They provide false numbers to make it seem like advertising with them will increase business. But, in reality you waste your time and money. They never provided the final scorecard proof, only a copy of what I had sent them. So, I actually do not even know if my ad is really on there. I have not received one lead from 3 campaigns running simultaneously in 8...
Read full review
This review was chosen algorithmically as the most valued customer feedback.
This company only cares about making a sale, at the cost of everything else. They accept 0 responsibility for errors on their end and do not make reasonable efforts to resolve issues. As an established business who advertised for 3 years through Benchcraft, I would not recommend advertising at any golf course through this company. Once they have your Credit...
Read full review
This review was chosen algorithmically as the most valued customer feedback.
Reviews help potential problems... This is my worst experience with any advertising company to date. The sales person that sold me on Benchcraft has been let go. They over charged me $750.00 and still haven't refunded it. In fact they are arguing with me in saying I approved the charge yet I have 3 contracts for $750.00 not 4. I agreed to the first golf...
Read full review
This review was chosen algorithmically as the most valued customer feedback.
The worst advertising decision I have ever made in my life. I originally agreed to a one year term of one bench for $375. Now I find out that I "signed up" for a two year term and only paid the initial $375 and another $375 is now due for the crummy bench from which I have received zero business. Very, very low life marketing company and I will never do any business with Bench Craft again.
Read full review
Bench Craft Company
-
failure to follow through
I wish I had known about the complaints previously against Benchcraft! We paid $750 for ads at 2 different golf coursesin our area to appear in their guides in Aug of 2013. Tried for 6 months beginning in April to get somewhere with them after we found out the guide was not at the local course (for WHATEVER reason, never did get a clear answer as to what happened, they said one thing, golf course said another) and finally was promised a refund in November 2015. When it didn't show on my credit card in 28 days i filed a dispute since it was charged on our credit card, which they contested and i am still fighting with them to get my money back.. as others have said THEY ARE A SCAM I may never see the money but I will keep trying and make sure i spread it ALL over the internet as well as contacting Attorney Generals in Oregon and Georgia.
We are here to help
16 years' experience in successful complaint resolution
Each complaint is handled individually by highly qualified experts
Honest and unbiased reviews
Last but not least, all our services are absolutely free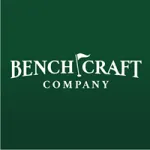 Bench Craft Company contacts