BeautifulHalo complaints
130
BeautifulHalo
-
Order #1875365 was shipped but have concerns
Order shipped 2/6/22 for light chandelier but came in multiple parts with 24 crystals missing. Would take $200 plus to have someone assemble. System was also setup with Europe sockets which needs to be converted. Request some payment for system buildout or may have to return for refund. If you can help with assembly and get crystals will think of keeping but not able to do myself. Invoice #: 151875365 and paid via Paypal. Model #: HL561755.
Desired outcome: Help with paying for assembly as never told many parts to assemble. Also would need all crystals to complete assembly.
BeautifulHalo
-
My son ordered a dress jacket
my son ordered a dress jacket, and after several weeks waiting,we were told it was not in stock, Halo told us they would offer another jacket, and said they would take 5% off we said ok, the jacket they sent was very small =, and cheaply made, nothing like we ordered, my son spent 60.00 on the jacket, and all they will refund is 15%, and we have to pay for shipping to China, what a ripoff,
Desired outcome: we want our totall refund, the jacket is useless to us
BeautifulHalo
-
Light order
I ordered a dinning room light from Beautiful-halo when we went to install it we saw that it had already been returned and all wrapped in plastic wrap like Saran Wrap. The instructions are for a different light not this one and without the proper instructions we would have no way of putting it together.

I have emailed my problem many times, with no response.
I wish you could eat her give my a refund or instructions so I can put it to heather and the see if it is all there, not broken, or if it is the light light I ordered. I really do not want to go through the Better Business Bureau,
Please take care of the being fair and honest.

Order # is #18566517

[email protected]

360 733 7007

7223 East Maritime Drive
Tucson Arizona 85756
Desired outcome: If there is nothing you can do please refund my money I have spent way to much time on this.
BeautifulHalo
-
Floor lamp
The WORST on-line company ever to buy from. For pre-sales service, they have 24/7 chat, but for after-sales service, you are given an email to work with!
I placed order in April 2021, & received a floor lamp damaged. Ever since then, I have reached out to them & they have shipped replacement parts, each time forgetting something (either sending wrong part, OR missing a portion of the original damaged part). After almost 8 months since I placed my order # 1785640, & 4 wrong or incomplete shipments, I am still struggling to get a response from them on sending me a final small sub-part (a threaded sleeve) which can allow me to finish setting up my floor lamp.
Desired outcome: Send me the threaded sleeve
BeautifulHalo
-
50% of product received, AND that 50% is broken
I paid AUD $900 for a lamp with a marble base, long arm and chrome lampshade. This was purchased in July21. The marble base arrived on 24th Sept (3 months later) broken on all edges, as well as with several grooves and marks all over. It was not sufficiently packaged. It weighs over 30kg, and was packaged in a paper-thin box with 1cm of polystyrene. The lamp arm and lamp shade has not arrived.

I contacted Beautiful Halo with images of the base, packaging and labels. They have offered to pay me a refund in full, if I return the 30+kg marble base to them at my own expense, and upon inspection by them they will issue the refund minus the original shipping cost too. Preposterous.
Desired outcome: Full refund.
BeautifulHalo
-
Order (#1811543) chandelier
Order #: 1811543 Order Date: 2021-05-18
Payment Method: paypal Shipping Method: Ocean Shipping (to US)
Amount $650.50

I ordered Chandelier May 18th, it supposed to arrive in Houston Texas within 20 days, it has been more than 2 months and we have not received the shipment, have sent several emails but no reply, am very disappointed, what a FRAUD company is this, how can you help us, please let me know.
BeautifulHalo
-
Pillar lights
Ordered my lights in May 2021. Delivery date was 6th June. Gave them a week never heard from them. Chased them up by live chat. They told my there is a bit of delay. Then sent a message saying I will receive it on 26th June which is today. Went on the live chat again and they said be patient due to bad weather my item is delayed. I have paid full. I don't personally think I am going to receive this item. Personally, I think this. Company is fake and they should not be allowed to advertise on any online services
BeautifulHalo
-
Bought product and never received
Ordered lights from this company in March. Was told that I would receive the item in two weeks and given a tracking number. After three weeks started contacting company and their only responce has been to "wait". Two months now and nothing... Requested refund from the company and they offered me 15% of the $155 I spent. Filed a complaint with Paypal and waiting for that process to go through.
Buyers need to be aware
Desired outcome: Full refund
BeautifulHalo
-
Light Fixture
I placed the order for light fixture on 2/16/21 (order # 1759421) stating that due to COVID, it will take up to 5 weeks for delivery, which I understood. received tracking number on 3/24 that wasn't even appeared anywhere.
after long wait, I requested to cancel the item on 4/21/21.
Than, they suddenly shipped the item on 4/27/21 and I receive it on 4/30/21 with damaged item.
i asked them that I already cancelled the item and they need to provide return shipping label but they are keep assisting that they will replace the damaged item which I no longer wanted.
Now, they are asking me to pay for shipping cost to returned damaged item that I already cancelled.
Desired outcome: want paid return shipping label
BeautifulHalo
-
Scam, rip off, thieves
The clothing size are for either children, not American adults. They are probably sized for a thin Chinese person. I ordered 3 items. The 1st parcel was a leather jacket that was a 3x, but it would most likely fit a child. After arguing they went from 8% refund to 25% refund and I keep the jacket. Now I have to try and sell the lowest quality item I have ever see. The 2nd parcel was to be a hoodie and a t shirt. Over a week after the 1st parcel arrived the 2nd one came without the t-shirt. When I e-mailed them, they just told me I had got 25% back, so I wouldn't be getting the t-shirt. I was never told that, and I am still going back and forth with them. This company is a scam, crooks, liars and thieves. They know you won't return anything because you have to send it to China and you will never hear about it again, and you lose your money, the item and the shipping. Please, what ever you do. Never order from this company!
This review was chosen algorithmically as the most valued customer feedback.
Hi, I bought bestwalk orthopedic toe corrector × 1 from blastiful.com Order #9780 on jan 14, 2021 under the impression it would fix my pronounced bunions as advertised, during correspondence with customer service agents david & alex I also learnt this product was meant to lessen pain in foot conditions & could be worn day & night. The opposite happened. My...
Read full review
BeautifulHalo
-
Light Fixture
The Light Fixture could not be installed. I had a licensed technician trying to do it for hours. There was no way to attach the fixture then place the bulb in it and then the blue globe over it.

I returned the item to the return address on the box it came in. NOW they claim that is not their address and I have to return it to CHINA! It cost me $14.90 just to return it to the California address on the box.
BeautifulHalo
-
Need to return sweatshirt that does not fit.
We ordered a Hakuna Matata Lion King sweatshirt size 5xl on 12/19/2020 from you. The item did not allow us to see the measurement breakdown and the 5xl items we normally get are much larger than this sweatshirt. We want to exchange this item for a refund and will then order the item in your maximum size 7xl in hopes it will fit. The code number on the item is 1718550 and the number under the bar code is 201220101916132_1. We received the item on 1/18/2021. There is no paperwork with the item but the USPS tracking number is 9405511108296462266610.
Desired outcome: We would like to return the sweatshirt for a refund or to exchange for the same item in a 7xl size.
BeautifulHalo
-
A men's leather look jacket
Please, please DO NOT waste your time and money buying from this company. The quality is absolutely shocking and extremely cheap. In honesty, to us it looks like they bought this off wish for £5 then are selling it on for £95.Even from a distance it looks cheap and tacky as the material is very shiny and also super thin. Not only this but it doesn't even sit well on the. Body when trying it on.
To add insult to injury they refused to allow me to send it back for a refund and I had to keep fighting and fighting. Even now they are saying if I return it I not only have to cover postage costs back to them which is £20+ but that I also have to now cover original postage to me. Meaning I will get £55 back as an absolute minimum. I cannot afford this in this current climate. I even asked before I bought about returns and was told no problem or I would NOT of risked or sering from them. And because this was a Christmas present I have also had to buy a new one elsewhere. So I am now double out of pocket and very annoyed. I will be seeking legal advise as to say their customer service is appalling is an understatement.
DO NOT ORDER FROM THIS COMPANY.
BeautifulHalo
-
Order
I made an order on the 1st of November, and was promised delivery within a month, I was then told 1-2 weeks on the 30th of november and then when I chased this again I was told 3-5 weeks. It's now over that and nothing.

I asked for a refund considering the fact they have provided false information to me and they keep telling me no and to wait.

I have been lied to throughout the process, and been set false expectations. I am receiving an awful service and was promised my delivery in time for christmas and am getting nowhere. it's been over 6 weeks and I've had nothing.

This company are ignoring my concerns and keep copy and pasting the same email to me, I've also asked for their CEO contact information and they told me theyre manager is off and they can't get it.

I've expressed my want to raise a formal refund and they are refusing to acknowledge it.
Desired outcome: Full refund
BeautifulHalo
-
Problem returning a item.
I received a black men's denim jacket yesterday. I ordered a XL which I opened, it is to small, it fitted me being a side 12. I have not got a printer to have a label to return it, all I need is a address so that I can return the jacket before the 15 days are up, I hope I do not have to pay for the returns. The order number is 1692572, ordered 2.12.2020. Please could you help. Kind Regards. Mrs A Wood.
BeautifulHalo
-
Never received order
I ordered a (2) pack Flame Post Lantern Outdoor Waterproof LED Solar Powered Post Light . Paid for it and was shipped on Aug. 25, 2020 and still Sept. 2, 2020 have not received it. Order# 1581462 - Tracking#1Z7A03740315286481 - Transaction: 1LH476936J644013G $48.67
I have tried to have PayPal help me but they a impossible to contact.
You have already got your money and I want my order to be delivered to me.
Please, you have my address and it was right.
Patricia Ericson
3276 Ball Ground Hwy
Canton, Georgia 30114
BeautifulHalo
-
Mr order hasn't arrived yet I paid for it.
Where is my item that I paid for last month? You do it reply or email me back. It isn't even with the courier company. I have attached a pic too.
BeautifulHalo
-
Merchant transaction id: 8nw30922vj741563y purchase date: july 5, 2020 : jean mirabela invoice id: the 15-1534194
I have reached out to this company repeatedly and provided all the info they requested to no avail. I am missing the canopy, the screws, the chain link and hook. The included pictures for this fixture show there is a chain and a hook to hang from the ceiling. I hope that I get a response from beautiful halo to make this purchase 100% satisfactory.
BeautifulHalo
-
Did not receive the item I ordered and paid for.
Karen mannos I ordered a ceiling fan on july 10, 2020. Order # 1540407 and never received it. I have left messages on the chat line with no resolution. My cell ph# 708-305-7041 my office # 312-569-7056
My email karen. [email protected]
I am getting ready to contact my credit card company and request a payback from you folks. Please, please beautifulhalo — contact me asap. Thank you.
We are here to help
16 years' experience in successful complaint resolution
Each complaint is handled individually by highly qualified experts
Honest and unbiased reviews
Last but not least, all our services are absolutely free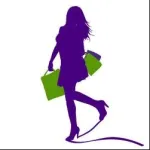 BeautifulHalo contacts