Barons Volkswagen Group complaints
11
Barons Volkswagen Group
-
Car not finished service and they did not offer me a hire car. My wife was left stranded with no idea to respond if she is getting a hire car on not
My car was brought for service on 30_05/2022 then car was not finished for the day, they told me they will carryon nextday. Then I told them I need car to fetch kids at school and to attend some meetings. Then I ve asked them to make some arrangements to give me one of their cars. Then service advisor said to me is goner speak to the manager, then I wait and they took long to respond than I phone them back. I was told they busy with my request they will phone me. I wait again stranded on the street for the call but no respond until I check time it was late as they closed 17h30.. I phoned again none amswer my call. I was left stranded without any help to get a hire car. Im pissed off. Cause vw macarthy assist customers with hire cars if its their fault for not finishing service of yhr car in intime. My car is vw tiguan rline 2018 nd 101 175. I got no car to do. My business and also yo drop my kids to school. Please assist
Barons Volkswagen Group
-
Oil change and inspection
I sent my car in for a major service/inspection/oil change.

Received car back with a minor oil leak. Monitored leak as it was explained that it could just be due to residual oil. Contacted Barons who explained I could monitor to see if gets worst or bring in at any time. I agreed I would monitor. The leak got worse and then booked car in. I then received a quote of R13500. Saying that it the leakbwas not caused by them.

I asked how this could be possible if i sent my car in for a thorough inspection and that whatever needed to be replaced that they replce it.

A oil change was done and then the car returns from Baron with a oil leak.
Barons Volkswagen Group
-
Maintenance service
I called to book a service, I was told Barons N1 City cannot drop me off at my work place or at home. I was upset as I have been with Barons for over 7 years and they have always dropped me off at home. When I received my car, it was not up to standard and I had to phone in and query the service (brakes were IGNORED) My brakes were making so much noise and the service consultant lied to me and told me that It was checked and no need to change them. I had to bring in my car the next day AGAIN! such an inconvenience and waste of petrol. Then they replaced my brakes. This was a major risk to rive with no brakes I have children that drive with me that lives were put in danger and i am very UNHAPPY with this dealerships ways of doing this. Please check out my service consultant in charge with my vehicle
Desired outcome: 1. Petrol reimbursement of (R300)driving back to dealership next day. 2. Dealership apology (Head of service department). 3. Service consultant in charge of my profile apology to me and my husband for lying to both of us. 4. Gift voucher
Barons Volkswagen Group
-
Poor after sales customer services
I would like to escalate the following queries to you since I haven't received proper explanation from Barons Durban Bluff branch. Firstly I just want to mentioned that I bought the T Cross on the 15th of January 2021 from Lusanda, Barons VW Durban Bluff. I also escalated to his manager Vusi but still there was no response. The following are the queries I have raised but still up to now there is no feedback

1. I requested him to ensure that I keep the old number plate for polo vivo as we traded it in, as at today I m still waiting for feedback why that was never implemented.
2. Recently I received an invoice for e-tolls for our old polo vivo that we traded-in in January, is it still registered in our name? no feedback has been received
3. Lastly we bought the car on the 15th of January 2021 but the disk shows that it was registered on the 1st of January 2021

My Details are as follows

Thabo Khuluse
0824892295
[email protected]
Barons Volkswagen Group
-
new polo tsi
I bought a brand new VW Polo Tsi in 2018. Within months the car made a funny sound from either the clutch or fuel pedals. Also a knocking sound when changing gears. Contacted VW had to lay complaints before someone actually made effort to look st it only to tell me I dont know how to drive a manual car and that knock is how the engine moved on the engine mountings. Last night the car lost total power after making the same noise again. Phoned them this morning to be told customers who book gets preferential treatment and they will look at my car whenever. Phone VWSA as a I am dependent on my car to be told they do not have to provide me with a vehicle as they are not responsible for me being mobile. So why do one buy a car? Not to be mobile? You buy a new car not to have endless problems. Collected my car this morning as it it under warranty and took them 4 hours to drive 15kms to drop the car. Probably because it is Friday and they not interested in looking at the problem. So what use is it to buy a new car with endless problems? Why was my car not properly inspected the first time it started giving problems? Or replaced if a brand new car gives issues after a month? Now just stories and excuses. Beware NEVER buy a VW if you can prevent it. Worst possible service you can expect actually they just s8mply have NO SERVICE!
This review was chosen algorithmically as the most valued customer feedback.
I'm deeply disappointed in the customer service, the lack of professionalism and the lack of competence at the N1 City branch. In 2016, I bought my son a new 2015 Polo TSI comfort line from the showroom. Fast forward three years to 2019 the car has 55000km on the clock. On the 22th of March 2019, the vehicle started to jerk forward a couple of times then...
Read full review of Barons Volkswagen Group
This review was chosen algorithmically as the most valued customer feedback.
I replaced a water pump in dec 2016, its under two years and the water pump is again problematic and needed to be replaced. I took the faulty water pump to Cliffy the service manager from barons south VW. He came back with a lame answer that VW cannot give lifespans of parts and that if it was a problem on other beetles then vwsa would know about it. He wa...
Read full review of Barons Volkswagen Group
This review was chosen algorithmically as the most valued customer feedback.
Hi, I must mention that the product of Volkswagen is amazing, but the customer service at Barons is very poor. I know nothing will come of this message, but do note that your poor service is the reason I'm encouraged to move away from the product, which is very disheartening. I moved my service from N1 City to Culemborg Cape Town, hoping I would get...
Read full review of Barons Volkswagen Group
Barons Volkswagen Group
-
VW ignores problems under warranty
I have sent my car in twice for a squeeky drivers seat - every time I pull away the seat makes an awful squawk - both times the car has come back with exactly the same problem. I have left feedback with customer care - and it is now just ignored - I have heard no response. The car is still under warranty and this should be covered - but VW would rather spend their time ripping off paying customers.
Barons Volkswagen Group
-
5 days later and still no results
My car overheated on the N1 on Monday morning.I had my car at Barons Culemborg at 8:30am.I was told the radiator fan broke, they would need to order the part.I gave the go ahead.My part arrived on Wednesday, and is still standing there.No one has worked on my car, contacted my insurance or returned my calls.I called this morning at 8am, Clinton was once again not available.I am also still waiting for him to return my call.I called Motorite this morning as well, and to date no claim was received from Clinton. I am disgusted with the service I have received.I can not believe a company like Barons would tolerate this kind of service to a customer.I am still without a car and without any answers!
Barons Volkswagen Group
-
Terrible service and incomplete work carried out
My vehcile was booked in at Barons Claremont on the 11092009 to have an undisclosed issue diagnosed. I was advised to book my vehicle into Lane 2 at 08h00 on 110909 and my service advisor, Nathan would be there to assist. However this was not the case as he was not around. Someone else then booked in my vehicle and confirmed that Nathan would give me a call with a diagnosis. Upon their advise, I left my veh there and got a call AFTER 2pm by someone other than Nathan to ask if my wheel alignment needs to be attended to. Once again I explained the situation and when asked what the issue was they could not say as they claimed they were still investigating the problem. Nathan then finally called me at about 4pm to advise that the pressure valve on the turbo needs replacement, however my motor plan wouldnt give the authorision as they had a note that my vehicle had modifications which both Nathan & his workshop manager confirmed is not the case. I advised that I willl collect vehicle. Upon my arrival Nathan once again was nowhere to be found. After having it assessed my motorplan confirmed no mods & gave go ahead for repair.
We are here to help
16 years' experience in successful complaint resolution
Each complaint is handled individually by highly qualified experts
Honest and unbiased reviews
Last but not least, all our services are absolutely free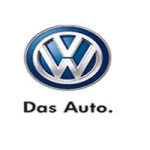 Barons Volkswagen Group contacts