Baptist Health System complaints
33
Baptist Health System
-
Nurse magnus
This Nurse came to my house to take care of My Daughter Brittney Warner. She is never allowed at my house ever again. She kicked my elderly dog. And talked about my house decorations. And about our religion and pentagrams. Talked about my coffin coffee table and entertainment center and my skulls. That is NOT what she is here for. I asked her on the ph0ne to wait till Saturday to come out, because we had people coming to look about putting central heat and air in the house. And she came anyways. But that is beside the point. She is NOT here to point out our religion or my house decorations. First thing commented on the still up Christmas stuff outside. Now not that it is any of her business, But I have had pneumonia, and it has been cold and rainy. I shouldn't have to explain myself at all.
Desired outcome: She is never allowed back here again.
Baptist Health System
-
Dr. Donald Goodin
Tomorrow, 2/17/22, would have been the 3rd time to see Dr. Goodin but he has once more canceled and rescheduled the appt. Husband has been waiting 3 months for definitive diagnosis of LGL Leukemia and was supposed to get answers tomorrow and learn treatment. Now we continue to wait. This doctor doesn't seem concerned about his patient's wellbeing. The second appt, 11/17/21, was rescheduled and tried to cancel also but we insisted on seeing him to get the test results. I have been in the room at all times with my 83 yo husband and have helped address questions about symptoms. When I read the Visit Summary after the last visit, many facts stated were somehow just fill in the blanks by the doctor or something. There were several symptoms listed that my husband suffers from but on the summary it was indicated that he didn't present with them. They were never asked about in the visit, I was there and I would have made sure that any questions were answered correctly. Overall care is unsatisfactory.
Baptist Health System
-
Parking issues @ 131 Miller Street, Winston Salem NC
My wife had her left knee replaced at Davie Hospital. She was assigned physical therapy at the Miller Street facility.

Baptist Hospital closed the main access uper date for inclement weather.

They restricted parking to the lower deck.

My wife can barley walk with a walker. When we went to the lower deck there was no one there to assist my wife. The parking was full & cars everywhere. Since I had no where to park she had to get in for her therapy appointment the best she could. I had to park across the street.

I couldn't belive how many accidents that almost happened because if people trying to get in to get their appointments.
Desired outcome: This could have been avoided if Baptist Hospital would have put down a layer of salt on the upper deck so it could be utilized.
Baptist Health System
-
Upcoming surgery at 6025 Walnut Grove Rd Memphis, TN 38120 Baptist East
I was having a PAE at hospital on Jan. 10, 2022 when Admission person confronted me for a 300.00 co pay for surgery that I have not had yet. This practice at this hospital is harassment and they then send you to collections for payment, she was rude and I will never go to your hospital if I can help it. I plan to write my congressman to complain about your practices, I'm a senior citizen retired on a fixed income and being demanded to pay before I finished my PAE exam today and have not even had surgery, also I have been billed for a stay without insurance filed so they are targeting me because Blue Cross would not pay twice for a claim last month.
Desired outcome: Be be able to make payments for a procedure that Dialysis center sent me to have because when I was in hospital they put fistula in my chest instead of arm.
This review was chosen algorithmically as the most valued customer feedback.
On Monday 12/06/21 my wife was discriminated and refused service by Dr. mark P. Caruso at the location of Baptist Health Primary Care. 11535 SW 88 Street Miami Fl 33176. On this day my wife a had an appointment. Before we made the appointment, we informed the call centre that we needed a Doctor that was able to communicate with my wife in Spanish. We were...
Read full review of Baptist Health System
This review was chosen algorithmically as the most valued customer feedback.
I just received my deceased family member's patient log during her stay which was admitted through ER for the flu, you people call it Covid 19... cha-ching, cha-ching, right?. After all, she was 65 years old and just got on Medicare, a prime candidate for the NIH protocol where you isolate, medicate, restraint Covid 19 patients. You didn't even wait long...
Read full review of Baptist Health System
This review was chosen algorithmically as the most valued customer feedback.
On 11-16-21 I awakened our of sleep twice and could not breathe or swallow. My husband called Richmond Ky Pulmonary around 10 am to see what I might need to do. My cardiologist had just told me on Friday that I had Pulmonary Hypertension but this was the first time I had stopped breathing. It was scary. It took 3 times to get someone and waited put around 3...
Read full review of Baptist Health System
Baptist Health System
-
Housekeeping
They said they cleaned bathroom, yes the tip and in toilet, but not outside of toilet. When you clean bathroom you clean everything even under and around toilet.
It's enough sicknesses and foolishness going on in the world.
Most housekeeping staff everywhere is lazy and don't care. The supervisors are supposed to be checking behind staff.
When you really care about others you will show it in your work
Desired outcome: Retrain, hire people that care and the supervisor needs to check behind workers. Sometimes the supervisors are the ratchet ones
Baptist Health System
-
Accused wrongly
My name is Patricia Bates I worked for southeast, mission trail for forty years 2 months 26days and 12 hrs, I retired in June the last few months that I was there the diabetic nurse Brenda Stewart lied on me, she accused me of saying that two of the nurses had left a drink in the lounge which I did not, it was the change of shift I did not know which nurses were there or who was there at that time when I walked to the nurses station Brenda asked me whose drink I said probably night shift I did not say anyone's name she wrote in the huddle brook that I had accused two of the night nurses of leaving the drink it was a cup so I took for granted it was a drink, I do not know she made a big deal of it, it was in the lounge my complaint why did she lie and say I named those nurses and put it in the huddle book that book is used for report I did tell my director and I left a couple of messages for the CEO I never received a call back. Is it because of my color or they're so long.
This review was chosen algorithmically as the most valued customer feedback.
I was hospitalized in September 28 at North East Baptist Hospital. I arrived about 8 pm. The night nurse came in about 10 pm and admitted me it took until 12 am. I had come from another Baptist ER. I was given no medication. I was NPO but not given fluids. The next day at 12 pm I still hadn't received any of my normal medications and asked the Nurse to...
Read full review of Baptist Health System
Baptist Health System
-
Billing
I had weight loss surgery at North East Baptist hospital on 08/12/2021. We prepaid on April 28th. Per insurance we over paid we have been trying to get refund for over 4 months. We over paid and are due that refund back. I have contacted billing numerous times they act like they can't find date of service and when they do they just say refund was denied. I am not able to speak to area that denied refund. It's our money they act like they don't want to give it back that is illegal that is theft.
Desired outcome: Want refund issued
Baptist Health System
-
Medical Service
Yesterday, 08/22/2021, about 3:30 pm, at the Baptist Emergency Hospital - Overlook, 25165 N US Hwy 281 SAT 78258 a gentleman was unable to walk to the entrance door. He collapsed on the concrete drive, and asked if I could get him some help. I notifed the receptionist of his need. It was several minutes before a male nurse, causally strolled out, without any urgency, asked the gentleman his name and told him to sit up because the concrete was hot. The nurse never asked the gentleman anything about his medical condition or made any attept to ascertain his condition. Later, 12 minutes, another female nurse comes out with a wheelchair, again no hurry. Instead of taking him to a treatment room for care, still not knowing his condition, they take him to the receptionist for inprocessing. There was no urgency for a man, laying on the concrete drive, with breathing problems. What a shame!
Baptist Health System
-
Emergency room
I was seen in the emergency room there today 7/18/21 I came in for COMPLETE BODY NUMBNESS I literally can feel zero. After the triage nurse BRUISED MY ARMS pinching and twisting my arm to see if I could feel anything.. then to put me in a room- let me sit for over 3 hrs- all for ONE CT SCAN.
I have complete body numbness- I have a medical history of nerve issues- craniotomies as well as many other issues. And I got nothing but a CT SCAN that will show zero . No blood drawn to check for infection, no urine sample. Literally nothing . And after the CT I asked to please talk to a neurologist.
And being told "they are speaking with the doctor over the phone"
I have a nerve disorder that only 3% of the ENTIRE WORLD HAS. And I was completely dismissed- and got zero help from this facility. The amount of incompetence is awful.
Desired outcome: A whole new staff of people. This shouldn't be allowed to happen to literally anyone . This is disgusting how your staff has treated me I can only imagine the care other patients receive
Baptist Health System
-
Treatment at the Emergency Room at Northeast Baptist
I took my son the Northeast Baptist Hospital at 7 am for a dislocated shoulder. He was not given any pain medication and was not seen for 45 minutes. The doctor came to the room, did not announce who he was until I asked, and proceeded to yank my son's arm back into place but couldn't. He tried again an hour and a half later and was still unsuccessful. My son was admitted to the hospital to wait for another surgeon to see him "either that day or the next". He still was not given pain medication. At 7 pm, he was eventually taken to the OR where the doctor set his arm immediately. We were in the hospital a total of 17 hours because it took 3 hours to release us. We will discourage anyone from entering this hospital.
Baptist Health System
-
dangerous and lack of care Emergency Dept North Central
Patient: Ashley N Busch
Hospital: North Central Baptist
Dept: ED
Patient no.:3127975

Seeking care for: White Stool, Fatigue, Heart Palpitations, Faint, Hives from Head to Toe, HEAD congestion and itchy hands.

Complaint:
Was labeled Covid, (I was told to leave the "hospital")...but NEVER "tested" for COVID
Chest X-rays (before listening to lungs)
NEVER asked for list of medications currently taking
Rude and Negligent Staff

I have written a letter in hopes to send it to the Director of the ED, but have been unable to get her email.

My daughter, Ashley had been sick for 3 weeks to this point, already taking 3 COVID test and is on some serious medication desperately seeking guidance in what she was going thru. If the ED would have given her ANY medication incompatible to what was already in her system it could have been dangerous.
Instead of leaving with answers, we left dismayed, disappointed, and angry for the lack of care and consideration by your staff and hospital.
Desired outcome: To take care of the bill
Baptist Health System
-
ER department
I took my husband to the er on June 2nd for chest pain. It took the dr several hours to adminster any pain relief for starters. And after several tests such as blood work, xray and monitoring and ruling out a heart attack, at the end of 6 hours, he wanted to go home. While waiting and watching my surroundings, I heard another patient screaming "help me, I'm dying" while an emt just starred at her while she was waiting on an available room.
But here's what happened to me... After reentering the er doors, the rent-a-cop sitting by the door approached me within a foot of my face told me that if he saw me not wear a face covering correctly overy mouth and nose while being anywhere but the patients room, he was going to arrest me and send me to county jail. For being a private business, this one rent a cop sought me out, watched me on camera, harrassed, indimated and threatened me for being a medical tryannt against people with a disablity. And making a compliant with the head of security, he told me his cyrtal ball wasnt big enough to catch all the other people on their cameras who kept wearing their masks incorrectly or not at all. See pic below. Its unconstitutional for any business to dictate over anyone's rights to their own body. This was never a pandemic and it was all planned to get their so called gene therapy shot into people. Its a pathetic excuse for a medical facility with not one person who gives a damn about who walks through their doors.
Desired outcome: To warn people, bc the hosptial doesnt give a crap.
Baptist Health System
-
Emergency Room
Hello I pray this message reach the correct team department. I came to Baptist East Emergency Room on Friday April 30th about 10-30 due to body spasm through my entire body with migraine head chest pains when breathing spasms etc. blood pressure 207/108 I had IV given pain medication after 10 min didn't work given MRI CT scan came back good awesome but body still in pain and itching told my nurse stated he will che3cjk with doctor about my pain. The nurse never came back after hour or more at this point I'm crying I ask where has he been he stated he went to lunch and became very upset irate with me cause I ask if someone else supposed to come check on me(the patient) while he is on lunch he said don't take attitude on me. I apologized and told him that I was in pain and I have been dealing with being in out of hospital since I had Covid July 2020 with this same pain and issues and no one can help or tell me why I'm so sick. The doctor comes in and said my test are good I knew he was going to say that because I have had 1000 test since getting Covid he sends nurse back in gave me pain medication but this time to much I got nauseated after 15 min and could barely move and threw up he told me to call my ride to come pick me up my blood pressure was still 196/108 I laid back in bed after putting on my clothes for about 15 min cause I could not walk the nurse comes in room says your going to have to leave and go to waiting room brings wheel chair then ask has your IV been taken out. They left me in waiting room in pain blood pressure high and so high I could barely function until my husband picked me up. I came to Baptist East cause I knew I would be take care of it was the opposite they didn't listen or cared about my pain and looked and treatment with no concern I felt discriminated in many ways one cause I'm black I was push out of your hospital with no regard I will never come back to this hospital
Desired outcome: Make sure staff treats everyone patient same with love care concern
This review was chosen algorithmically as the most valued customer feedback.
I gave a detailed description of my complaint to Janis at (210) 297-4794 regarding my mom's disastrous discharge on January 13, 2021, but she never followed up with me and is no longer picking up or returning my calls. I hope Janis is not I'll herself, but I am still seeking a follow up. My mom's name is Luren Gavlick and her date of birth is 02/02/1934. My phone number is (210) 413-6505.
Read full review of Baptist Health System
Baptist Health System
-
Baptist urgent care virus testing procedure
This is a complaint about Baptist Urgent Care Covid testing.
This morning12/20/2020 I called my local Baptist Urgent Care office about covid testing and was told that my local 24/7 office did all three tests, rapid, 3+ days, and antibody.
My family member ONLY wanted a test and to avoid exposure at the facility as much as possible. The member should have been able to wait in the parking lot (which the member did), walk in, get swabbed and perhaps give a blood sample, and walk out for minimum exposure.
Instead it was treated as an urgent care visit, which I assume is more profitable for Baptist.
The member was kept for an hour rather than 1 minute that the swab should have taken.
Very disappointed at the protocol.
This review was chosen algorithmically as the most valued customer feedback.
Raymond Grant 1311 NW 154 Lane Pembroke Pines Florida 33028, USA (Address in Jamaica) Raymond Grant 13 Liguanea Avenue Town House 9 Kingston 6 Jamaica Monday, September 14, 2020 South Miami Hospital PO Box 198116 Atlanta, GA 30384-8116 USA RE: Account No. 6182306-1 Office Visit on March 3, 2020 I visited your office on March 3, 2020 after having...
Read full review of Baptist Health System
We are here to help
16 years' experience in successful complaint resolution
Each complaint is handled individually by highly qualified experts
Honest and unbiased reviews
Last but not least, all our services are absolutely free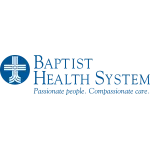 Baptist Health System contacts