Bank of America Corporation Customer Care Service

Bank of America Corporation

100 N Tryon St.
Charlotte
North Carolina
United States - 28255-0001

Customer Support Phone Numbers
Bank of America Corporation Complaints & Reviews
I took a cashiers check made out to me for $9000.00 to my bank of 43 years and asked them to make sure it was good because I thought it could be a phony check. The teller told me it would clear by midnight. I called the next day to make sure it was truly okay. I spoke to a man named David...
Apparently MBNA was purchased by Bank of America. Those of us who had credit cards with MBNA seem to be having a lot of trouble accessing their statements on line. The web address: ibsnetaccess.com just does not work, no downloads. just a plain white page. I had two MBNA account...
Letter from bank of america: Dear james stewart, Payee: comcast-burlington Scheduled payment date: 9/25/06 Amount: $120.00 Thank you for your recent inquiry regarding your payment to comcast-burlington made through online banking bill pay. This inquiry was already responded to on...
Bank of america promised me a settlement on my account. The account was mishandled and they never even came close to settleing with me as promised. Everything they told me never happened and was a complete lie. I have worked with several credit card companies, but bank of america is the...
I have a credit score of 748. My credit card statements were lost/mis-directed and I was late on a payment. My introductory 0% rate credit card immediately jumped to 16.99% costing me over $200. B of A policy is that upon request their manager will call within 24 hours. Eight days later I...
Recently Discussed Complaints
Consumer Tips & Tricks
Worst rating
Subjects of Wide Speculation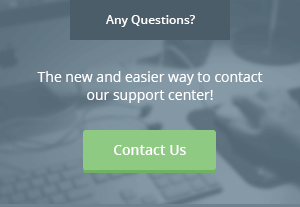 Latest News & Stories
Stay Away
Latest Questions
Latest Groups
Today's Mess-Up Photo