Auto Pedigree complaints
36
Auto Pedigree
-
Customer service
The sales person and their manager withheld information that the car does not come with a 30 000 km service plan, so I let that go and paid it, not the license disc the manager made an error and told me I had 10 days only to find out it wasn't 10 it was actually 2 so I had pop out money again because when I made him aware he just said oh I thought otherwise, no apology, no taking responsibility
Auto Pedigree
-
Polo car that was sold to us
We bought car in 2020 January Polo, 2017 model we bought this car loving it but believe me it was the biggest mistake we did to purchase this car at Auto pedigree.
Since that year we took the car to services many time. We called sales person says he does not know what is the problem.
1.The car have this funny sounds
2.it got two colors
3.engen is not stable
When we took the car to different garages they say this car was involved in accidents and we asked our self is auto pedigree allowed to sell carz that was involved in accidents.
This review was chosen algorithmically as the most valued customer feedback.
Gpod day Im writting this message as my heart its painful last year December 17 my vehicle was sent to services as they discovered tgat the vehicle water pump was been explored so they call the m sure warranty as they approve the balance of 4500 and I was told that tge balance was 7... Something but never see the quotation so I was told to get the vehicle...
Read full review
Auto Pedigree
-
Spare key
I bought a Kia Rio from Autopedegree Kempton park in 2020...I have been asking for a spare key since last year. I have lost my key and it's been a month asking their branch manager for a spare key ..I can't drive my car but am paying for it. I don't think it's fair.since the beginning of September calling them no one is will willing to help they all have empty promise.
Desired outcome: To get my spare key.
Auto Pedigree
-
Vehicle
I bought a vehicle at Autopedigree on 3 /12/2020 in Vryheid Ref no 22683270001 description 2018 POLO 1.1 TSI Trendline engine no CHZ824078 Chassis no AAVZZZAWZJU040234 .

In March the Vehicle started to give me some problems of dispaying EPC and Engine light and it has some noise coming from the Engine, I took the vehicle to VW at Richrds Bay twice cause the matter persist after that i opted to take it to Ballito VW still the issue pos up i consulted the Autopedigree saleman Lindo telling him about the matter they said I should bring it to them on 30 July 2021 they took it to VW Vryheid for assessment the results said there is someting broken, I asked them how possible is that while the car is less than a year in my position cause im not even staying in a rural area im not using gravel road. they showed me that they are not interested to assist they said i should pay myself an amount of R11 000.00.

Im not happy at all about the vihicle that they sold to me cause it shows its got problems. I nee your help since the bank that helped me with finance .

I need Autopedigree to change this vehiclee and give me another one or they take this one and find another car somewhere im not happy at all now i dont a vehicle i packed it at home.

please help me

Dawn S Gumede
0835255145
Auto Pedigree
-
Bad service
We've never felt such disrespect and arrogance from a sales person, at the beginning of the sale Michael Kganyago at the viewing of the car before signing promised to change two tyres, promised to change the front and rear brake pads, to take the car the valet, to the dented rim, didn't even take the car to inspection as we later found that the was leaking oil on the sump, the car had grass and soil on the engine and underneath, promised that the would be in great condition to start working as we had bought the car for business but I guess he was saying all of that for commission's sake.We came to auto pedigree because your says "you deserve a great deal" but that's not how we are feeling because a month later a car still has to go to the dealership for fixing rather than serving its purpose and when you tell Michael Kganyago he gives you attitude and arrogance
This review was chosen algorithmically as the most valued customer feedback.
Me and my wife boght a car/Toyota Hilux 2021 2.0 VVTi S P/U S/C model in March and we collected it end of March and it had a temporal license then and that also expire and I was driving a vehicle with a expired license. I first complained about that which took more than 10 days to get resolved as the dealership was saying they are/were waiting on paper...
Read full review
Auto Pedigree
-
Still using permit
Hi
My name is Elias Kumalo and I've bought a cat at auto pedigree in krugersdorp around March this year and still today I'm using a permit instead of license disc and number plates of a car. This permit is the fourth one I'm using this month and ontop of it I'm the one who should run after them for disc and number plates. After several contacts with them I end up being fined by traffic officers for for permit that expired and knowing I've been in contact with them regarding this. Seriously I regret buying a car to them and I don't want to send someone to auto pedigree to experience the same problem. Even the manager failed to assist me
Desired outcome: Assistance of fine that I've got from traffic offucer
This review was chosen algorithmically as the most valued customer feedback.
Good day Vehicle was purchased in october 2020 - we traded in our 2016 polo vivo for the 2018 polo vivo - we received trade in assistance and made a deposit - collection of the new car was made on 28 october 2020. On the 28th october a instalment was was deducted from our account, but for the 2016 polo vivo. The 28 nonmember another installment wa...
Read full review
This review was chosen algorithmically as the most valued customer feedback.
Re: (Mercedes Benz, C180, 2017, CA) On (17.09.2020) I purchased a motor vehicle from your dealership (Mercedes-Benz C180 A/T, 2017, VIN: WDD2050402R330265, Egin: 27491031119793). Unfortunately, the vehicle has not been satisfactory because (the tyres is was not replace it old tyres, the mouse pad is broken the front door don't close proper, we don't even...
Read full review
This review was chosen algorithmically as the most valued customer feedback.
I am a young teacher, fresh out of university. After saving all my hard-earned money to buy my first car, I made the biggest mistake of going to auto pedigree, strand for my purchase. I was met with a car dealer who had no other motif but to make a buck out of me. He demonstrated zero transparency with me regarding the terms of my car loan, the "deal...
Read full review
Auto Pedigree
-
Vehicle registration papers
I'm Michael Mokoena I bought 2017 Audi A4 at auto pedigree bloemfontein and I have been struggling to get my papers for the car for more than a month now and i must use the car for work where by papers must be submited for fuel and all those things, so up to this far I am using my own money for petrol because I don't have any car on the system. I want to take the car back because clearly is not mine
This review was chosen algorithmically as the most valued customer feedback.
Im quite disgusted with Auto Perigree that sold us the car last year March and since day one we had problems. Firstly the 30000 klm service was only done after i spoke to Rogan the sales man and only went for the service over 30000 klm and i kept on complaining about the noise comming from the front and the car went to a testing station and nothing could be...
Read full review
Auto Pedigree
-
Salesman scamming potential clients
Around the month of june 2018, I found a autopedigree flyer which sparked my interest. My credit record was bad but I had been working on it, so I decided to give it a try and call the salesman on the brochure. The salesman sunny phiri. I contacted him and told him about my situation and that I want to purchase a car. He then told me to contact his brother (omphile maboke phiri) who runs an itc company called fyitc. They both asured me they could help me better my credit record to get the vehicle. I worked with the brother and paid almost r15 000 for the services. I then went to the autopedigree at southgate to meet with sunny phiri to purchase a vehicle only to learn he had moved to a branch in the eastrand as manager. The sales person who was helping me at the time told me that this is not the first time sunny phiri had reffered potential clients to he and his brothers side business. My credit has not improved and whats worse they have both gone into hiding. This tells me that they scamming potential clients using autopedigree as the base of their operations. I still want to purchase a car soon and my credit has improved significantly but the thought of reverting back to autopedigree scares me as this sales person has tarnished your reputable name. Please help me find and track down your salesperson and his brother. I need to know how someone employed by a comapny as big as this can get away with doing such fraudalent activities without any consequences
This review was chosen algorithmically as the most valued customer feedback.
I bought a car this year in Groblersdal autopedigree the car is ranger 2.2 2017 model as.i experienced aggressive variation when the car is moving 80kmph on the Bonet .brake making aggressive noice, I reported to the manager in July my car nocked the engine.the branch took my car to ACD until today I don't have the car but I'm paying the instalment I
Read full review
Auto Pedigree
-
Was sold a bad car
I regret the day I went to auto pedigree but I I am taking legal action, I Trade in my car application approved on the car I personally fell inlove with at the branch suddenly when I have to get that car was told a mistake was made regarding a year model and said they will find me another car only if I knew what I was inviting stress .the same day I got my car I informed The sales person about the problems i noticed imagine not even a day passed but already the car had some problems 3 doors had some disturbing moving objects loose screws, steering wheel when on full swing also had some disturbing noise, gear seemed hard when it has to move forward was forced to push it a little bit harder there was also some disturbing noise coming from both right tyres...the car was booked for inspection it came back like it even when to the penal beaters still they could not fix it when I reported the matter to the manager he promised to assist me but now he's ignoring my e-mails and phone calls
This review was chosen algorithmically as the most valued customer feedback.
Hi I have a bought a Renault Sandero Stepway 2013 model from Auto Pedigree in Bellville... Since I got the car the car is giving me problems... The manager wnd sales person said they will sort out the problem... After numerous weeks of complaining I eventually went in to go see them and they said they will sort the problem... They send it away after a month...
Read full review
Auto Pedigree
-
Kia picanto 1.0lx
Bought a car at auto pedigree(strand) branch manager Kauthar Kalam send the car away for a valet to be done on the interior and roof the car came back no valet done but damage to the roof lining branch manager said she will replace the roof lining and have the car Properly valet yet again car came back valet was not properly done and still a damaged roof lining after a heated conversation she refered to having the car valet was doing us a favour I then phone the regional Manager Johan Kitching o-boy talk about customer service in his own words his not going to entertain this and still waiting for his phone call must say worst customer experience ever i would prefer not to deal with store nor regional manager they have no customer service still I have a damage roof lining
This review was chosen algorithmically as the most valued customer feedback.
Daar was 'n geskeduleerde afspraak met die streeksbestuurder vir nou maandag, maar die was saterdagoggend dmv sms gekanselleer met die verskoning dat die saak nou deur "legal" gehanteer word... Weereens 'n verskoning wat nie sin maak want daar was nie versoek dat die koop gekanselleer moet word maar dat daar slegs 'n ander voertuig gegee word inruil vir die...
Read full review
This review was chosen algorithmically as the most valued customer feedback.
I bought a Polo Vivo 2017 from Auto Pedigree George on 18 July 2018. With inspection (when the vehicle was delivered to me) we noticed that the back (L) windows' smash-and-grab is coming loose. As well as blue paint (running) inside the frame at the drivers' door (on the body). After many many empty promises (excuses like they have to open an account), we...
Read full review
We are here to help
16 years' experience in successful complaint resolution
Each complaint is handled individually by highly qualified experts
Honest and unbiased reviews
Last but not least, all our services are absolutely free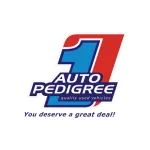 Auto Pedigree contacts