AuthorHouse complaints
93
This review was chosen algorithmically as the most valued customer feedback.
By now I am sure it is quite clear to anyone that Authorhouse is a wildly disreputable company. With the thousands of complaints and the pending class action suit filed in New York, no one should ever consider using them as a publishing tool. In 2009 I did just that. They charged me jus $800.00 US and in the end published my book using a preliminary...
Read full review of AuthorHouse
AuthorHouse
-
services of illegal pulling money off of my credit card without my permission
I had AuthorHouse Publishing for my Service of Publishing my book' I was to make payments and my first payment was posted a month ago' The year of 2018 I was to make another payment as I was going to just pay the whole amount and be done' I gets a text from my Credit Card that I had just paid off, that I now had a balance due! I was so upset because I was not going to use that card any more because of the interest' I was going to pay it off with another card' I immediately checked it out! And AuthorHouse without my permission took a payment out plus some other person that I had no knowledge of that works with AuthorHouse that had taken $9.99 Now these peoples I had no knowledge of period! Why would I pay someone else anything if I was paying AuthorHouse? Their Name is ALC' They was to refund my money and of yet they have not!
Authorhouse has been RUDE & NASTY! That man that is named Christopher Collins Ext 7205 Should be FIRED! ASAP! The contract as he stated said they was to keep $150 if I Cancelled! But I wouldn't had cancelled if they didn't pull my money out without my permission! That was their downfall and illegal act that caused me to run from them! I want ALL MY MONEY BACK ON MY CARD
I DO NOT WANT TO EVER, EVER HAVE ANY DEALINGS WITH AUTHOR HOUSE PUBLISHING EVER, EVER AGAIN! I WANT ALL MY MONEY FROM BOTH PARTIES OF AUTHOR HOUSE. They are a Publishing Company that I wouldn't recommend my enemies to have! They do not try to even fix their mistake just want to grab $150 and many times more of your money for to keep them open! They need to SHUT DOWN IMMEDIATELY they are LIARS & CONS and yes I am still looking into suing them for going and pulling money out without my permission!
This review was chosen algorithmically as the most valued customer feedback.
Last year I published a book with Authorhouse for which I paid a huge sum for so-called "promotion." More than a year later, I never received any royalty statement, which any publishing company is supposed to do. I then submitted another book for which I paid over 3000 dollars as a first downpayment. Before they did any work on this book, they told me that...
Read full review of AuthorHouse
This review was chosen algorithmically as the most valued customer feedback.
My email is [protected]@outlook.com Keep well clear of Author house they have cheated me out of over $2000 by not doing as I wanted, I'm from Sydney If they were to pull the same stroke in Sydney they would be put out of business and their Publishing Manager Jud Cure whose from India locked up, she's a liar and a cheat of the first order I wrote a book...
Read full review of AuthorHouse
AuthorHouse
-
Overcharged me for marketing services
During July 15 2014 My book of poetry called Inspiring Thoughts was published by Authorhouse to be sold on Amazon. I signed an agreement to have my book advertised in the September's 2014 issue of Reader's Digest but to my surprise I paid almost $7, 000.00 to have an 2 inches by 2 inches ad placed which I was dissatisfied with after I saw it, that is, the ad in Reader's Digest. Today I've to believe I paid too much money to place such a small ad in this magazine. When sales didn't happen because of poor advertising on Authorhouse part one representative of this publishing company called me to tell to do ad in Time Magazine costing another $7, 000.00. The point I am trying to make is why didn't use Time Magazine first because I was told I would get a full page for my book Inspiring Thoughts. I definitely believed I was scammed out of almost $7, 000.00 by Authorhouse.
This review was chosen algorithmically as the most valued customer feedback.
I signed a book publication contract with AuthorHouse in 2012. Since then, problems have been dogging the project. Micheal Pyles, who is in charge of sending me free copies, has never responded to my emails when I asked him why I could not have a say on how the copies are sent if I have to pay about $200 for the mailing costs. I filed a complaint with...
Read full review of AuthorHouse
This review was chosen algorithmically as the most valued customer feedback.
AuthorHouse was suppose to publish my Manuscript, a Book of wonderful poems a three part...They took my work and my money in May, I pay my first payment, and then I pay the second payment...They said that they want the last payment but everytime they call me I ask about the book and they said that the book have been on hold since July...I have no proof that...
Read full review of AuthorHouse
The complaint has been investigated and resolved to the customer's satisfaction.
This review was chosen algorithmically as the most valued customer feedback.
The rogue, predatory, fraudulent publishing company called Author House based in Indiana will steal your money and not publish your work. Please, do not deal with them for your peace of mind., They collected money from me and refused to honor the contract and all I did is contact the Indiana Attorney Generals Office (The Consumer Protection Division) -...
Read full review of AuthorHouse
The complaint has been investigated and resolved to the customer's satisfaction.
This review was chosen algorithmically as the most valued customer feedback.
Sherman Wright, my service representative, from AuthorHouse said for $3, 245.37 I would be sent 390 books After a revision and 2nd printing with the revisions were done. I talked to the printing and billing offices and was assured that they would not be printed until after the revisions had been done. Now about 2-3 weeks later 390 books with no revision...
Read full review of AuthorHouse
This review was chosen algorithmically as the most valued customer feedback.
Author House keeps the royalties (in which I'm now gathering receipts from some buyers) and they also have the problem of losing everything including a royalty check from a year ago. They won't re-issue it because they have said for months it's still live. I told them to cancel the check and just issue another one. They avoid answering that with blaming the...
Read full review of AuthorHouse
The complaint has been investigated and resolved to the customer's satisfaction.
This review was chosen algorithmically as the most valued customer feedback.
not paying royalties after giving them thousands in marketing strategy, supposedly performed by them, for instance 2, 000, 000 emails for book, result they said, no sales, media press release all across u. s a. and so they say, etc, etc book published 2010 dec, i own copyrights, amazon.com shows book high seller, but they still are not paying me.
Read full review of AuthorHouse
AuthorHouse
-
I can only blame myself for choosing authorhouse
Last year in 2011, I paid AuthorHouse thousands of dollars to publish my book. Unfortunately, I found out too late about the scam. I have received approximately $10 in royalties since my book was published in 2011. I bought books myself, and wasn't surprised when I never received the royalties. I can only blame myself for choosing AuthorHouse, but I learned a valuable lesson.
This review was chosen algorithmically as the most valued customer feedback.
My novel writing partner and I had high hopes when we discovered Authorhouse (originally 1st Books). We have discovered they are in business to publish novels and charge a fee, as well as to distribute the works to bookstores around the world (some long established), not to sell books to consumers. Although both our novels were picked up by Amazon, Barnes ...
Read full review of AuthorHouse
The complaint has been investigated and resolved to the customer's satisfaction.
This review was chosen algorithmically as the most valued customer feedback.
Since March, 2004, all I have received fom Author House from my wildly popular book; Acts of War: JESUS/ALEXANDER & JFK, are pennies, with my last check, in May, 2009, was $2.24. When I would check with Author House about my sales, the mantra, "You haven't sold ANY books in the ? quarter, " was the norm. I called in February, 2010, and it was a new girl...
Read full review of AuthorHouse
The complaint has been investigated and resolved to the customer's satisfaction.
This review was chosen algorithmically as the most valued customer feedback.
Cancelled Agreement 9 1/2 years ago - they claim I didn't. Have have 2 checks -one on 08/07/02 $4.49c & one Jan 16th 2012 for $8.96c - yet they claim 'on the www "Very Good. Very Clean Copy-Over 500, 00 Orders Filled". Send your complaints to [protected]@yahoo.com - with E-mail - to gather evidence for a Class Action - Alfred Campbell 'The Soul of a Poet'
Read full review of AuthorHouse
AuthorHouse
-
fraud, failure to pay royalties, etc.
Paid author house $600.00 to "publish my book" - it charged me $10.75 to make each book which was only 52 pages! I was informed that they were "expert professionals" and that my book would be sold in hundreds of book stores and retailers. When I put in "sand storm soldier" by Paul A. Borowski into my browser, it brought up dozens of different book sellers and it showed that there were literally thousands of hits since it was listed in June, 2011 on these various web sites. Despite this I was informed by author house that there had been absolutely no sales of this book which I find hard to believe.
I and planning a class action law suit against these scam artists so if you would like to join me in this please contact me as soon as possible accordingly!
Paul A. Borowski
[protected]@yahoo.com
The complaint has been investigated and resolved to the customer's satisfaction.
AuthorHouse
-
feeling of getting the run around
TO WHOM MAY BE INTERESTED:
APROX MARCH OF 2008, AFTER RESEARCHING A PASSION OF MINE, DECIDED TO PUT TOGETHER A BOOK, A BOOK THAT EXPLAINES QUITE A BIT OF INFORMATION MOST PEOPLE LET SLIDE BY, NOT EVEN MENTIONING A WORD OF WHAT THEY MAY HAVE SEEN NOR FEELINGS OF WHAT THEY FEEL IS PROBABLY FACTUAL!
WELL, AFTER I HAD PUT TOGETHER MANY IDEAS I HAD, NOT ONLY SEEN, BUT WATCHED ON T. V. AS WELL AS WHAT I HAD READ IN MANY PUBLICATIONS OVER THE YEARS. IN TALKING TO MANY OF MY FRIENDS ABOUT MY FINDINGS, SEVERAL HAD QUITE A BIT OF THINGS THEY HAD EXPIERENCED AS WELL AS READ OR SAW ON T. V. HISTORY CHANNEL
TO BE PERFECTLY "FRANK" MY FEELINGS ABOUT WHAT ONE MAY OBSERVE, WATCH ON T. V. OR PICK UP IN SMALL PUBLICATIONS, CAN, FOR THE MOST PART, SIMPLY, CAN BE DISMISSED, LEAVING THE PERSON THAT HAD JUST OPENED UP REGARDING A CERTAIN SUBJECT, WISH THEY HAD NEVER MENTIONED ANYTHING AT ALL. USUALLY THE PERSON THAT HAD OPENED HIS OR HER IDEAS TO ANYONE, FRIENDS, FAMILY ETC. WALK AWAY THINKING, FROM THAT TIME ON (LIKE FOR THE REST OF THEIR LIFE) WILL BE A LIVING JOKE TO ALL THEY HAD CONFINED IN (FAMILAR ?) WELL, AT MY AGE, BORN IN 1938, FEEL, IF I HAVE PEOPLE AROUND ME THAT RESEMBLE THE ONES MENTIONED ABOVE, IT IS DEFINETELY TIME TO RE-ESTABLISH A NEWER ENVIRONMENT OF PEOPLE. (DON'T CHA THINK ?)
REALLY FEELING I HAD SOMETHING, WANTED TO SHARE THAT INFORMATION WITH THE WORLD !
NOT KNOWING THE FIRST THING ABOUT DOING THAT KIND THING, A LIGHT CAME ON IN MY HEAD, WHY NOT WRITE A BOOK ?
AGAIN, JUST AS TRYING TO TELL THOSE THINGS I HAD BUNCHED UP INSIDE OF ME, HAD THE FEELING I MAY BE JUDGED BY MANY MORE PEOPLE THAN JUST A FEW !
BOOKS I HAVE READ IN MY LIFETIME ARE CRAMMED WITH SO MUCH "CRAP" THE MAJORITY OF ITS READERS, USUALLY, ROLL THEIR EYES AND SET THE BOOK ASIDE, NEVER TO BE OPENED AGAIN. (RIGHT?) ALSO, ANOTHER THING THE AUTHORS DO, IS ADD A LOT OF FILLERS, THINGS THAT REALLY HAVE NOTHING TO DO WITH THE MESSAGE THEIR TRYING TO MAKE, BUT THE AUTHORS FEEL IF THE BOOK, SITTING ON THE SHELF OF A BOOK STORE ISN'T "A FATTY", THE POTENTIAL CUSTOMER WILL CHOOSE ONE THAT IS.
THE NEXT DECISION I HAD WAS, HOW IN THE WORLD DOES AN AUTHOR SELECT AN AGENCY TO GET THE BOOK "OUT THERE ?"
WHAT I DID, WAS GO ON THE COMPUTER, SCROLL THROUGH PUBLISHERS ADDS TILL I FELT I HAD CHOSE THE RIGHT ONE !

SO, HERE IS THE PLACE WHERE I FEEL AS IF I HAVE MADE A MISTAKE !
FROM THE GET-GO, I WAS TOLD THINGS THAT ON THE SECOND CONTACT WITH THE PUBLISHER, HAD CHANGED COMPLETELY.
TO START OFF, . I WAS LEAD TO THINK, THE PRICE THAT WAS QUOTED, AND "PAID" FOR, WAS ALL I WOULD EVER NEED TO PAY! WHICH WOULD INCLUDE, THE COVER, PROMOTION AND DISTRIBUTION.
WELL, SHORTLY, THERE AFTER, ADDITIONAL CHARGES WERE ADDED TO THE ORIGIONAL, ( I THINK, ONE PRICE AGREEMENT). IT HAS BEEN OVER THREE YEARS, OF GETTING THE RUN AROUND, NEVER ABLE TO BE SPEAK TO THE LAST PERSON IN WHICH I WAS TOLD WOULD BE THE ONLY PERSON THAT HAD BEEN ASSIGNED TO ME AND WOULD BE TAKING ME THROUGH, FROM THE BEGINNING TO THE TIME MY BOOK WOULD BE PLACED ON THE BOOK STORE SHELVES !
SOMETIMES, AFTER CALLING MANY TIMES TO SPEAK TO THE LAST PERSON THAT I HADE SPOKE WITH WOULD TAKE WEEKS, EVEN ON A FEW OCCASIONS, I WOULDN'T HEAR BACK FOR WELL OVER A MONTH. EVEN THE COVER, I HAD ABOUT A YEAR OF HEAD ACHES GETTING THAT DONE, FINALLY AFTER I DESIGNED IT ABOUT 90% MYSELF AND SIGNED OFF THE FINAL SKETCH, THE SO CALLED ARTIST IN WHICH I WASN'T ALLOWED TO SPEAK WITH, CHANGED THE MOST IMPORTANT PART, WHEN I QUESTIONED WHAT HAD BEEN DONE, THE RESPONSE WAS, "YOU SIGNED OFF, (REMEMBER) SO NOW IF YOU WANT TO CHANGE THE ART WORK IN WHICH YOU SIGNED OFF ON, WILL COST YOU $70. AN HR. (ADDITIONAL)
WELL, I WAS INFORMED, MY BOOK WAS AVAILABLE (FOR SALE) AT THREE PLACES, AUTHORHOUSE PUBLISHING, AMAZON.COM PLUS BARNES & NOBLE AND TWENTY OTHER COUNTRIES AROUND THE WORLD. THE KICKER TO THAT WAS. I WAS TOLD ADVERTISING WAS ANOTHER EXPENSE COMPLETELY, (THOUSANDS OF DOLLARS) THE TOLD ME THAT THE HAD SAID, THEY WERE GOING TO MAKE THE BOOK AVAILABLE TO ALL THOSE PLACES, GETTING THE WORD OUT TO THE POTENTIAL CUSTOMERS WAS SOMETHING THAT I WAS GOING TO EITHER TAKE CARE OF ON MY OWN OR THEY WOULD ASSIGN A SALES PROMOTER TO DO THE ADVERTISING! NEXT THING I FOUND OUT WAS THEY CANCELLED MY HARD COVERS, LEAVING ONLY PAPER BACK. WHEN I ASKED WHY THEY CANCELLED MY HARD COVER, THEY REALLY DIDN'T HAVE AN ANSWER, I WAS TOLD TO CALL BACK AS THEIR COMPUTER WAS DOWN AND THE PERSON IN WHICH I WAS ASSIGNED TO WAS GOING TO BE OUT OF THE OFFICE FOR A COUPLE OF WEEKS. FINALLY AFTER MANY PHONE CALLS, WAS TOLD, THE REASON THEY HAD CANCELLED THE HARD COVER WAS, FIRST THEY DIDN'T HAVE THE EXACT SIZE THEY HAD GIVEN ME DIMENSIONS FOR . NEXT TIME I SPOKE WITH THEM ABOUT TWO TO THREE WEEKS LATER, (AFTER E MAILING AND CALLING THEM, SPEAKING TO AY LEAST FIVE MORE PEOPLE THEY CANCELLED IT AGAIN AS THEY TOLD ME, I HADN'T INFORMED THEM, IF I WANTED A DUST COVER OR PICTURE ON THE ACTUAL HARD COVER ITSELF!
IT STILL ISN'T READY TO BE PURCHASED YET, NOT FOR ABOUT A MONTH ? WHEN I ASKED THEM ABOUT THE 20 COPIES I WOULD BE RECEIVING, THEIR ANSWER WAS, IF I WANTED COPIES, I WAS GOING TO HAVE TO PAY FOR THEM ! I TOLD THEM THAT THE 20 COPIES WAS WRITTEN INTO THE ORIGIONAL CONTRACT, THE RESPONSE WAS, WELL, WE FINALLY FOUND YOUR ORIGIONAL CONTRACT, HOWEVER THINGS HAD CHANGED SEVERAL TIMES AND THAT CONTRACT WAS NOT IN PLACE ANYMORE. WHEN, THEY REALIZED, BY THE TONE OF MY VOICE, I WAS GENUINELY PROVOKED, THEY SAID THEY WOULD BE SENDING ME MY 10 PAPERBACK AND 10 HARD COVER, (BUT) I WAS GOING TO HAVE TO FOOT THE DELIVERY CHARGE !
AT LEAST ONCE A WEEK, I RECEIVE A PHONE CALL FROM SOMEONE CLAMING TO BE ON THEIR SALES TEAM WANTIMG TO PROMOTE MY BOOK AT A MAJOR ADDITIONAL EXPENSE. I HAVEN'T REPLIED TO THAT OFFER AS OF YET, HOW EVER, I DID ASK FOR THE AMOUNT OF BOOKS THEY HAVE SOLD AT THIS TIME. THEIR REPLY WAS, WE DON'T HAVE ANY WAY TO GIVE YOU A NUMBER, BUT I WILL BE RECEIVING A ROYALTY CHECK IN THE FIRST WEEK OF FEB. 2012
I TOLD THEM HOW DO YOU EXPECT ME TO PAY A SALES PERSON TO PROMOTE MY BOOK WHEN I MUST HAVE TO WAIT 3 MONTHS PLUS TO FIND HOW MANY SALES CAME FROM HIS SALES PROCEDURE. I SAID WHAT IF IT WAS A BAD PROMOTION AND VERY LITTLE SALES CAME FROM IT. I WOULD BE TOTALLY OUT OF ALL THAT FOOLISH MONEY SPENT, THE LADY ON THE PHONE PRETENDED NOT TO UNDERSTAND MY LOGIC, I SAID, DO YOU MEAN TO TELL ME YOU HAVE ABSOUTELY NO IDEA HOW MANY BOOKS HAVE BEEN SOLD AT THIS TIME ? SHE RESPONDED, NO BECAUSE THEY GO TO OTHER DISTRIBUTORS AND THEY WONT BE ABLE TO TALLY UP THE SALES FOR THOSE SALES. I SAID, WAIT A MINUTE, YOU HAVE TOLD ME NO BOOKS COME OFF THE PRESS TILL YOU HAVE SOLD ORDERS, I DIDN'T ASK FOR MONEY FROM THOSE SALES AS I'VE BEEN TOLD, I WILL BE PAID QUARTERLY, WHICH WILL PUT ME INTO THE FIRST WEEK OF FEB. 2012, I'M JUST ASKING HOW MANY BOOKS HAVE GONE THROUGH PRESS AT THIS TIME. STILL, SHE SAID SHE HAD NO WAY TO FIND OUT. SHE DID SAY ONLY THE BOOKS THAT HAD ORDERS PLACED AT THEIR LOCATION "AUTHORHOUSE" I SAID, O K THEN, TELL ME HOW MANY DID YOU TAKE ORDERS FOR ? HER ANSWER, NONE
NOW, I COULD FEEL MYSELF GETTING HOT. I SAID, HOW CAN YOU TELL ME THAT ? IT ISN'T TRUE, THREE PEOPLE I KNOW PLACED ORDERS WITH AUTHORHOUSE AND HAVE RECEIVED THEM, I ABSOUTELY KNOW AS FACT AS I HAVE AUTOGRAPHED ALL THREE !
WELL THIS IS THE END OF MY CONCERN WHICH LEAVES MY VERY WORRIED, ABOUT 4 MO. AGO, I READ ON THE COMPLAINT BOARD AGAINST AUTHORHOUSE. A MAN WAS VERY ANGRY, HE CLAMES HIS SCHOOL HAD PLACED AND RECEIVED AN ASTONISHING AMOUNT OF HIS BOOKS IN WHICH WELL OVER 4-5 MONTHS HAD PASSED AND AUTHORHOUSE CLAIMES NO SALES WERE MADE FROM THEIR AGENCY, EVEN AFTER HE SENT CONFORMATION THAT THEY INDEED HAD MADE THE SALE. WHAT HE CLAIMES HAPPENED NEXT WAS AUTHORHOUSE CANCELLED THEIR BUSINESS WITH HIM, TELLING HIM TO TAKE HIS BUSINESS ELSWHERE . SO YOU CAN SEE MY CONCERN, BEING 74 YEARS OF AGE, I CAN'T AFFORD TO GO TOE TO TOE WITH ANYONE
Resolved
The complaint has been investigated and resolved to the customer's satisfaction.
The complaint has been investigated and resolved to the customer's satisfaction.
AuthorHouse
-
rotalties/correction/promises
If you are thinking of using this company - think again. When they shut their UK offices, warning signs should have gone up. As we got rather tiny royalty cheques, we were surprised but thought that may be our book is not selling - er, thats strange as it is ranking 33 in the top 100 best selling health resource books in the UK (on amazon) and doing almost as well in the amazon.com site? Trying to seak to anyone with a brain is impossible, they change access to your own author sites on line and as for corrections - if you don't do your own and triple check your instructions...forget it. I just found the number of compaints listed for fraud against them on this website and will never use them again. We are stuck with a book whose royalties are supposed to got to charity and I am ashamed to let them see the cheque - yet we know the book has been selling everywhere. Medical libraries worldwide have bought copies - yet we have £33 to show for it. Something wrong somewhere and unless we can all get together with a class action suit...
Resolved
The complaint has been investigated and resolved to the customer's satisfaction.
AuthorHouse
-
rip off
To my utter misfortune, I became acquainted and started to use the services offered by 1stBooks publishers now known as Authorhouse, and published my first two books in 2003. At the time, I detected no problem with their services and accepted that being my work was academic, would not sell many copies. I decided to publish my third book with them, a large 2 volume edition in 2008, and due to the reviews and publicity received, and the professors that contacted me personally, I became fully aware of the university libraries and public libraries who processed my work into their establishments, or were interested in my work.

However, I noticed the first major discrepancy in their promises was that if I turned my manuscript in within a certain time frame, I would receive fourteen free copies of my work when it was printed.
I e-mailed my text, and mailed my contract via snail-mail two weeks before the deadline, I know it arrived on time—I live in Europe, and mail does not take longer than 4 to 8 days to arrive in the US, however, they could not honour the free copy agreement as they hadn't received the contracts on time. They never mentioned the agreement included receiving the contracts, just the manuscript. I received just my usual free review copy of each volume. I decided to let the matter go.

Then, they have a very careless attitude with other aspects of their services. For example, their Press Wire program that sends your Press Release electronically to 14, 000 media outlets. Where did I find my academic books being promoted? In the financial sections of these media outlets, and not to my target audience found in the academic, history, biography, or even literature, areas.
(I also discovered my university level academic book on classical music categorised as a "children's book".)

However, the major problems developed with royalty accounting. I began keeping a record of the copies available of my new two-volume work at Amazon US, UK, Canada, and their Marketplace vendors. (This is practically the only way you can discern how many books may be selling in the public domain.) Considering this is Print On Demand, when a number of available copies drops, you can expect it to be a sale since stores have no reason to keep raising and dropping the numbers unless they make a sale and then re-list the book. (For the record, I withdrew all my publications from Authorhouse June 14th 2010.)

Authorhouse's numbers were way below the daily tallies I kept from the Amazon numbers, they only reported between 10% and maybe up to 20% of the sales on any given quarter. Today for example, I received the worst report yet: they reported only 1 copy of Volume One sold in the second quarter (April 1 to June 14th, the time I withdrew my publications from them), and only 3 copies for Volume 2. According to my numbers from the Amazon rankings and marketplace sellers in the US, Canada and UK: 28 copies of Volume 1 sold, and 27 of Volume 2. Therefore they have reported only 4% of the sales, and they obviously are pocketing the rest. And this does not include other sales that may have been made through other sellers like Barnes and Noble, etc.

However, there is no way to be compensated for these discrepancies, Authorhouse demands you provide receipts of all sales as proof of your claim—how on earth do you track such receipts? Authorhouse knows it's an impossibility. Of course, Nielsen Book Scan offers sales report services, but you cannot use them to reclaim royalties, or display or disclose your sales report to any third party as Nielsen deems such action a breach of trademark confidentiality and would possible incur a lawsuit.

The simplest answer would be to cancel all contracts with Authourhouse, but this is not as easy as they make it out to be. To date, they continue to reassure me my books are no longer in print, but as I have discovered today (September 7), they are still listed with UK wholesale distributors as available within 5 days as Print on Demand, so they are technically still available by Authorhouse illegally.

1st Books / Authorhouse in my estimation is the most disreputable company allowed to carry on a business offering a sham service to the public, robbing authors of the fruits of their labours. Surely they are required to have a business license to operate as all other businesses? How can any state issue a license and continue to allow such a rogue business like this to continue? They are operating on such a large scale, and if they are doing this to every author, then one must consider the possibility they are committing grand larceny on a massive scale. They claim to have thousands of authors with their company.

Authors Beware: if you are considering publishing your book using Print On Demand, stay well away from this company. Even if they paid all the royalties, they do little or nothing to help promote your work, but expect you to pay additional hundreds and even thousands for various promotion packages that provide little if no results. For those of you poor authors who now hold a contract with Authorhouse publishing your work, my sympathies go out to all of you.
AuthorHouse
-
copyright infringement/theft/ fraud
Time to call in the FBI. I have amassed 70 pages of eveidence against this company and intend to bring charges through both the FBI & Copyright Enforcement Office. I began with this companyin 2001, and have secured boks through friends - yet have had under $5 for forty years hard work. I am also adressing my case the The President of the United States - who said he is adamant that this kind of company is stampped out - time to give them some real jail-time. Alfred Campbell.
I wish wronged authors would let us have their Emails - we could then converse privately and plan some form of action -anyone agree? alficampbell@yahoo.com
We are here to help
16 years' experience in successful complaint resolution
Each complaint is handled individually by highly qualified experts
Honest and unbiased reviews
Last but not least, all our services are absolutely free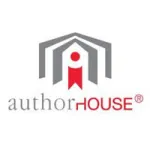 AuthorHouse contacts