This review was chosen algorithmically as the most valued customer feedback.
I cancelled my wireless plan with AT&T on March 29, 2015 and paid a full cycle bill on April 6, 2015. Received another billing statement around end of April for final payment. AT&T only credited the monthly service fee for 1 phone line out of 3 and indicated on statement for the 1st phone line as follow: You removed this plan on 3/29. You received a credit...
Read full review of AT&T
AT&T
-
service upgrade not available in area
I have had At&t high speed DSL (1.5mbps) for approximately 7 years. The speed has been pretty consistent for much of that time. I also have At&t cell phone service which is not that great in my area (neither is Srint or Verizon). To resolve the cell phone signal issue, several years ago I purchased a Microcell signal booster which works with DSL. This greatly helped for quite some time; however, the minimum Internet speed for proper booster operation is 1.5mbps. Lately, the DSL speed has been sporadic which causes my cell to drop calls, not respond to incoming calls, and conversation breakup. All equipment is either new or in good working order. To resolve my issue, I contacted At&t to upgrade my DSL service to a higher advertised speed or to get there U-verse service. I was informed that the advertised higher speeds DSL is not available nor U-verse service. After making numerous calls to At&t sales, customer support and even the technical department, I was informed that there is no formal complaint process. I did get one manager that would be truthful with me and stated that At&t does not plan to dump any significant amount of money into DSL because they are switching customers to U-verse. I was told that my only option at this point is to drop At&t and find a better ISP. At least the manager was truthful. I know that my complaint is legitimate and that I am not just wining.
This review was chosen algorithmically as the most valued customer feedback.
I have had more problems with AT&T in the last few weeks than I have had in the last year. I have had a lot of dropped calls and poor voice/call quality recently. Also, the LTE reception is not good where I live and travel a lot. Now that the foliage is on the trees, the reception is even worse in the area and non-existent inside of my house. My data speed...
Read full review of AT&T
AT&T
-
overbilling/fraud
I called them to assist me in setting up a modem. I had to sign up for a monthly billing which I was told was $15/month. I eventually canceled and they kept billing me because they had my wrong email address. I then switched over from DSL (cancelled) and moved to Cable Modem service. They have continued to charge me $15/ month even though I didn't have DSL service. I spoke to billing support for over an hour (yes, I got disconnected once as well) and they tell me that I cannot speak to a supervisor and that not only is the technician not authorized to make any credits but also she said my account is not elegible. such a scam!
AT&T
-
at & t charges on my bank acct.
I have two charges pending on my US Bank Account in the total amount of $150.01 from AT & T #10336 in Alpharetta, Georgia.
I have called my bank twice they can't help me until the money comes out of my account. Which then they will dispute it.
But then I have $150.01 of my money that I cannot use.
I called A T & T and they show no charges of $70.32 made on April 15th and $79.69 made on April 16th. But my US Bank account shows that these charges have been approved but not authorized. I said I do not want this money taken out of my account. They say there is nothing they can do about it, because no crime has occured yet it just about to occur. This is ridiculous. I don't want my money taken out of my bank account, I didn't authorize it to be taken. I feel helpless.
AT&T
-
death threats
I just received this "death threat" from at&t. I posted a article on my face book page entitled at&t sucks, 8 reasons why at&t sucks and immediately after posting it, i received this death threat! Yes, at&t is spying and stalking me and my family! I am a victim of the crime called "community stalking". This is a secret crime that is being committed in the united states and at&t has been victimizing me and my family for over 7 - years. They try to control everything that i do. And use electronic devices as a means to torture me through my walls. Yes, they spy, stalk, harass, and send death threats to me and my family. They have hacked my computers, cell phones, email, financial accounts and everything that i own. Yes, it is illegal! At&t involves people in the city of ridgeland, ms in their crimes. They use neighbors, mail carriers, officials, whoever is willing to do the crime. The connection with the airplane is that i have been posting complains to "pissed consumer" online and i have been reporting an airplane that flies low over my home constantly. The plane makes very loud noise and does this to threaten me. I documented the date and times on "pissed consumer" earlier today and yes it is 7:09 pm and it continues. I just have not documented it! People please be aware of what is going on under your noses! People are being victimized and tortured by at&t and their participants>>>>>>>>> please be advised!
AT&T
-
at&t u-verse
We were told we had to switch from DSL to U-verse in Nov., 2014 by AT&T
Nothing but problems since then. Started with 1 unit (NVG50), speed is 2.87 MBP. Very Slow was told it would be faster than DSL.
Constantly loosing the internet, yesterday lost service 6 times during the day. Was told the modem was probably bad, than that both modem's were bad and we could not get a technician until early Wed. morning. We are a business that revolves around using the internet.
This morning I have lost the internet twice and have only been to work for 30 min.

Does anyone out there know where we can lodge a complaint other than with AT&T customer support. Doesn't seem to go very far with them, or a business taking preference over residential.
AT&T
-
rates, - discounts
We have been with at&t u-verse since 2009.
Each year they work with us to keep our rates where we can stay with them. This year has been different. We dropped off out land line service in november in an attempt to offset increases with our t-mobile cell services. Come january our bill is back up to costing more than when we had the phone services. Called twice to renew discounts this month with no success. We are now going to cut the cord like many others have. At&t u-verse is driving us away instead of trying to keep us.
AT&T
-
assurion / at&t provided bad phone
My sons phone was stolen. We went though the insurance claim process with Assurion. My son received his phone yesterday. He could NOT activate it after multiple attempts. He contacted my wife via the computer. My wife looped in AT&T - Amy at 11:33 AM today. She explained that the phone was not working. AT&T Amy then contact my son through email and determined that the SIM card was bad. She then called my wife at 11:43 AM from 800-331-0500 and told her that he had a bad SIM card. She instructed my wife to have him to go the the AT&T store and get a new one.
He's in St. Louis at school with no car. He got a taxi to take him to the AT&T store. That was an $83 taxi bill. Your insurance company, Assurion has charged me $125 for this phone that did NOT have an operating SIM card as validated by my phone company, AT&T. I got informed of this when I got home. I called AT&T who initially understood how aggravating this was. They sent me to YOUR insurance company. The lady I spoke with was obnoxious and talking over me not giving me a chance to complete the scenario. She told me they do not send out bad phones and they do not care and told me to call AT&T. Now angry, I call AT&T again. This time, they were less that attentive. I made them aware of the experience again and told them the least they can do is cover the taxi bill of $83. They said they understood and offered $25. I asked to speak to a Manager. She offered $30.
Here's what I know. I've been a customer since early 2000. I pay a monthly insurance premium to AT&T- no one else.. When I have an issue, I call AT&T. Assurion sent my son a phone with a bad SIM and he could not use it. They charged me $125 for that "service". I would like $125 credited to my account.
If you need any further information, you can reach me at [email protected]
Thank you,

Rick Welch
This review was chosen algorithmically as the most valued customer feedback.
I don't know where to begin. I have three iphones on AT&T's LTE network here in Cincinnati, Ohio and in the last few months, my service has gone downhill a lot. I am locked in a two year contract and am tired of the poor wireless service I am receiving. First of all, the LTE reception has gone from bad to worse. I am lucky to get one bar outside of my...
Read full review of AT&T
This review was chosen algorithmically as the most valued customer feedback.
Employee for at&t of ocala, fl by the name of yvonne mcdonald-garcia is struggling with a severe substance/alcohol addiction. mcdonald abuses prescription pills (both prescribed & obtained illegally) , cocaine, & alcohol on a regular basis during both her independent time & during her scheduled work shifts at at&t. mcdonald performs illegal drug...
Read full review of AT&T
AT&T
-
at&t does not honor contracts
I signed up for AT&T Uverse, internet and home phone on 06/17/2014. At the time I signed up AT&T contracted with me to provide home phone, internet and cable services for a total rate of $120.95 a month until 06/17/2016. I was thrilled about this rate b/c it was $40.00 less then what I was paying directv. However, installation turned out to be a nightmare. AT&T told me on two separate occasions that they would be coming out and then never called and/or showed up. Then when they did show up they couldn't get it all done and had to come back days later to finish. As a result, I missed three full days of work. To make up for the horrible installation AT&T advised me that they would also include all of the movie channels (except Cinemax) for free in my $120.95 package. The fact that my rate was to be $120.95 a month and that it was to include all of the movie channels including HBO is reflected on my first few bills which clearly show tv, internet and phone rates adding up to $120.95 a month and state that all the rates are in effect until June of 2016. My bills also reflect that I am supposed to have an HBO promotion through June of 2016. Well after installation, AT&T has continuously and unilaterally modified the amount they bill me for my services every single month. Specifically, they have just removed my promotions one after another without my consent and without any legal justification for doing so. I am billed a different rate every single month. My current bill is almost $180.00 ($60.00 more then what I contacted for) and at times I have been billed well over $200.00 ($80.00 more then what I contracted for). I have reported AT&T to the Tennessee Department of Consumer Affairs and they sent a letter to the Department advising that I did, in fact, contact in at $120.95 through June of 2016 but that I made one unspecified and unidentified change to my account in October which supposedly changed everything (this never happened). AT&T also told the Department of Consumer Affairs that my new rate (after the supposed change) should be $139.00 a month through November of 2016 (this was in November of this year). However, my current bill is for $169.00 a month - so they can't even get my monthly billing rate right when they represent what it supposedly is to the government. I have spoken to numerous AT&T agents and have been quoted as many as three monthly rates during one telephone call and have had two agents tell me yes my rate should be $120.95 a month but they aren't going to honor it but they can give me a "great" new promotion whereby I wouldn't have HBO for free anymore and get to pay them an additional $40.00 a month for less service then I contracted in at - great option, huh? What AT&T is doing is illegal and they are brazen about it. They admit they have their telephone calls recorded so it would be very easy for a supervisor to go back and listen to what my contract was and fix it but they refuse to do it. Instead they keep raising my monthly rate by around $20.00 a month for the exact same services. I have now reported them to the Tennessee Department of Consumer Affairs and the Better Business Bureau and am speaking to an attorney regarding a possible lawsuit for violation of the Tennessee Consumer Affairs Act. It is my hope that it will turn into a class action like the one consumers just won against Sprint. In the meantime, I would seriously advise anyone looking at possible cable, phone or internet companies to stay far, far away from AT&T
The complaint has been investigated and resolved to the customer's satisfaction.
AT&T
-
multiple charges for same service
I called AT&T after receiving a letter indicating that my credit card did not go through for the autopay. The AT&T representative attempted to run my card for the pending charges (apparently three times) and indicated that the charges would not go through. I proceeded to provide a second credit card which the representative indicated worked. Lo and behold, I checked the account for my first CC and there were three authorizations for over $280 for a total of well over $1000 that they charged to my two credit cards. Follow up calls to AT&T were met with the reply that they only saw one charge received on my account. The credit card company indicates that I can dispute the three charges, the only recourse I have at this time. I wish there was a class action lawyer willing to take on AT&T for this kind of trouble.
Resolved
The complaint has been investigated and resolved to the customer's satisfaction.
This review was chosen algorithmically as the most valued customer feedback.
If you have AT&T U-verse check your bills they just sent out they just raised all their monthly rates on equipment, services etc.. you may find it's time to shop around as I plan to do! It's time we go after these money hungry, nickle and dime the consumer companies.. They over charge us to begin with and now they are doing what the airlines have done nickel and dime us to death..
Read full review of AT&T
AT&T
-
modem return due to hijacking
Received a replacement Modem by Ups on 12/5/2014 . Was instructed to return old modem to AT&T due to it being Hijacked . Went to UPS and was told the y could not return because was not permitted to return Model NVG510 ( AT&T rules) . So, I went to FED-EX (got same story ) . AT&T is billing me $689.00 for a $37.00 modem . I have no credit, no bank account, and no income ! Kiss my shiny hiney at&t . If I cannot return like you said I could then I cannot pay either ! Kiss OFF !
AT&T
-
over billed
I am being charged a past due amount for a bill I paid on 11/01/2014. I have spoken with AT&T and it appears to me that they seem to think it is a joke. I chatted with a Dave G he's offering me additional service I told him I don't want. I spoke with a floor supervisor named Jacob who also offered me service I didn't want. But my bill question was of no importance to them. Also this Jacob fella hung up the phone on me. After looking at my bill what they have done is charge me for part of the month 10/11/2014 - 11/10/2014 then turned around and charged me for the full month 11/11/2014 - 11/22/2014. As you can see this is incorrect billing. I should be billed from 10/11/2014 - 11/10/2014 as are all my bills. Which should be due 12/13/2014
The complaint has been investigated and resolved to the customer's satisfaction.
AT&T
-
100.00 offer
After purchasing a product and then told I would receive 100.00 back towards my billing cycle in 60 to 90 days, should I take a 2 year contract, I did not receive said 100.00 credit.
I put a call into the company "customer service" last month and told I would receive the credit this month.
The credit never came.
This month I called "customer service" and was told that they do not have this program and I would not get a refund. When I asked to speak with a supervisor or manager I was told they would call me back. I never received a phone call.
Thumbs down!
Resolved
The complaint has been investigated and resolved to the customer's satisfaction.
AT&T
-
no caller id
I called AT&T for my mother, to change her calling plan. She originally had Caller ID as part of her plan and it worked fine. After we
changed her calling plan, Caller ID wasn't working. But, Caller ID was part of her new plan. After numerous calls to AT&T and
almost 2 weeks later, they still have not corrected the problem. It only took a matter of seconds to turn off Caller ID, but they
can't seem to be able to figure out why it's not working now. Something is wrong. They should correct this now.
The complaint has been investigated and resolved to the customer's satisfaction.
AT&T
-
Reconnection fees
At&t - tv-internet-home phone - bundle package. I had look at my at&t.com service's page on my account yesterday and saw a new charge on my bill after paying my monthly charge of 210.00 a month three days ago. There it was a new charge of 420.39 for reconnection fee's to my surprise I could not believe this it was a shock to me after having at&t service's for almost 2 years now, they charge me 60.00 for each service - tv-internet-phone twice in 4 days which added up to 420.39, 180.00 x 2 within a 3 day period. All they did was send me a message over the tv scene saying I need to pay my bill immediately or my service will be disconnected so I called them and I told them I would not have the money to pay them until friday (Two more days). So they said that thats ok but they needed my debit card number to hold but the card did not work because the money was not in the bank and I told them that ok but now they wanted a check number of my checking account and they could hold that till friday and that worked. Friday came and gone and I had deposited the money friday and I thought they would get the money after depositing the cash and they would go ahead and cash the check but a few days later they had cut of my service's again 4 days later so instead of cashing the check I had givin them they just waited and cut it off again. So now their charging me 60.00 x 3 = 180.00 x2 = 420.00 within a 4 day period and this is not right I can not believe they are going to charge me this kind of money within a 4 day period ?. Well needless to say I am on a budget and I could not pay this if I wanted to so I guess I will have to forfeit my bundles service's that I have paid for 2 years every month for 2 years just because they want to be greedy and charge for some b. S. Charges that I think that I don't owe ! I had att&t years ago and I had trouble then and now its repeated itself all over again this company is so ruthless and they think they can get away with anything but all this is going to do is ruined my credit. And I was only late 2 days and they waited 2 weeks to cash the check they had and was holding from me. This is not right and I would like to find some help fighting this company that's to big for its britches. Please need some help from these monsters from ripping off the small guy like me !.
Resolved
The complaint has been investigated and resolved to the customer's satisfaction.
The complaint has been investigated and resolved to the customer's satisfaction.
This review was chosen algorithmically as the most valued customer feedback.
An interest in overseeing the expense and learning about options for home phone service sparked and investigation. I was alive when we had party-lines and operators worked on switchboards. Life was slow and simple and honest. I feel tired and overwhelmed from being bombarded by gadgets and creepy sales people figuring out how to steal your money. I had had...
Read full review of AT&T
We are here to help
16 years' experience in successful complaint resolution
Each complaint is handled individually by highly qualified experts
Honest and unbiased reviews
Last but not least, all our services are absolutely free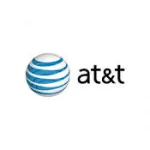 AT&T contacts