Asda Stores complaints
275
This review was chosen algorithmically as the most valued customer feedback.
To whom it may concern. I am writing to express my disappointed and disatisfaction with the service from Asda on this occasion: 1st April 2022, order 2862243000284. Firstly we were informed that 17 items were substituted (Including 6 x 6 multi pack beer =£48, exchanged for 1 x 4 brew dog beers £6). Secondly another item (10 cans of Kroneburg) part of...
Read full review of Asda Stores
Asda Stores
-
Empty shelves
Everytime myself or my wife does the shopping on a Sunday majority of the products we buy are always out of stock really getting fed up shopping at Asda Milton Of Craigie don't know why it's opened 24hrs when you can't get anything not a happy customer actually a fed up unhappy customer it's always the same product's that's never on the shelf,and also doesn't make sense when ask for cashback the checkout operators through no fault of themselves can't offer that but they still take cash from shoppers paying for there shopping 🤔.
Desired outcome: Shelves with products on them
Asda Stores
-
Staff member
I was in ASDA this morning at nine fifteen am in Dunbar. I have disabilities, I cannot hurry or lift heavy items without pain in my back and arm. On doing the self checkout I was counting up the amount my bill came to and a member of your staff told me to move my stuff off the checkout. Her attitude was rude and left me feeling like I was causing a problem doing my shopping. There was no queue at all waiting to use the self checkout and all other self checkouts were empty. My son came to help me finish my shopping. This experience has left me feeling that I no longer want to shop in ASDA. I will be telling all my family and friends with and without disabilities, not to shop at ASDA again. The attitude from your staff is very disturbing and makes me feel like I am being discriminated against for being slow and having a disability.
Miss L Phillips
4 Callander Place
Cockburnspath
TD135XY
[email protected]
Desired outcome: Not employ staff who discriminate against people with disabilities
Asda Stores
-
Delivery missing items and no refund
Had a delivery today and 8 items was missing over £20 worth
Done the online refund
Was rejected
Tried to call customer service s
No way to speak to someone
Utter nonsense
Will not be using this service again
And have made it known on social media
Told the driver at time that 5 items were missing he said he would pass this info on
It wasn't until I unpacked the fresh meat which was in bags to find 3 other items missing
This review was chosen algorithmically as the most valued customer feedback.
Dear Sir / Madam, I am writing to you to raise an issue about: Home Delivery The issue that I have experienced was: I ordered onli e from Asda superstore hessle road, Hull, HU3 4PE for 71 pounds It occurred on: 2021-11-11 This meant that Not first time! We gave so big family, 14 kids, hardly disabled husband - copd - lung condition - can not breathe...
Read full review of Asda Stores
Asda Stores
-
Fuel
Purchased Autogas at Asda, Bridge of Dee, Aberdeen at 8.11am today. A fortnight ago this fuel was on sale at 52.5p per litre and is now 72.7p per litre. A price increase of just over 40% smacks of profiteering even in current times. Very disappointing as users of this fuel in Aberdeen are almost a captive audience with only one or two other sellers in the area. We do all our household shopping at Asda too but this may change if the fuel costs continue to spiral.
Desired outcome: Explanation on need for such a rise.
Asda Stores
-
Butcher's selection tikka chicken breast steaks
While eating your product I've nearly cut my mouth open on a large sharp chicken bone. Small bones may pass through but if I had of swallowed this it would have done serious damage to my throat and possibly other organs due to the size and sharpness. I've gotten a few packs as it was on a price sale and had to dump the others incase there is any others I may miss.
Desired outcome: Compensation of the products in the form of vouchers or what is easiest
Asda Stores
-
Member of staff
My brother had lost my mother's debit card and had gone in to see if it had been handed in and as he has stammer she said she couldn't understand him as he wasn't pronouncing his words properly and as he's a 13 year old I don't find it help that a grown woman is giving a 13 year old grief over something he cannot control, it has caused him distress and anxiety. You have posters talking about bullying then a grown woman says that to a child, that's one way to knock someone's confidence.
Desired outcome: For the woman to be reviewed.
Asda Stores
-
Customer services desk
DEAR SIR/ MADAM I HAD PROBLEM WITH ASDA CUSTOMER SERVICE DESK LADY'S I BUY A 3 PACK OF UNDERWEAR 2 FOR £12 FROM ASDA IN TORYGLAE ASDA THE 2 LADY'S AT THE CUSTOMER SERVICES DESK SAID TO ME I CAN'T TAKE IT BACK I CAN'T GIVE YOUR MONEY BACK so i went to the ANOTHER asda store they NEVER ask anything else the just give my money back when i was at the customers SERVICE desk
555 Prospecthill Rd, Glasgow G42 0AE
Desired outcome: i did not like the way 2 LADY'S AT THE CUSTOMER SERVICES DESK
Asda Stores
-
Delivery
number of months ago, your delivery driver fell as he was trying to get up my stairs. He and his trolley clattered through and flattened my neighbours fence.
While I felt sorry for him, I think he overloaded the trolley.
He took pictures of the damage, and advised someone would be in touch.
I have been patient given the current circumstances, but this is starting to sour relations between me and my neighbour.
Can you advise? [email protected]
Desired outcome: Repaired Fence or Funds for replacement
Asda Stores
-
A driver
On 19:12:20
At 16:07

An Asda van parked on the zig-zag lines of the pedestrian crossing outside Harper Adam's to deliver to the adjacent house, on the B5062
I have a photo . It is also on a bend and it was dark.
The registration is YB70BNY, although the first 2 symbols are not that clear.
Your vans also routinely break the 40 mph speed limit on this road
Desired outcome: OBEY THE SPEED LIMITS & road markings through out the UK
This review was chosen algorithmically as the most valued customer feedback.
I cancelled a grocery order with asda a few hours after midnight the day before an evening delivery and resceived an email response saying I had not been charged. This I found to my cost this was a damnable misrepresentation. I had gone down town to get my £40 mot and was told my debit card had been declined! I was humiliated. I went online to look at my...
Read full review of Asda Stores
Asda Stores
-
Out of date (17 days) camden pale ale purchased from crawley store
I purchased 2 packs of Camden Pale Ale today (24th April) and when I returned home I discovered there BB date is the 07/04/2020.

Having had to travel to the store and having queued outside (quite understandably) for 50 minutes I purchased these two packs and on returning home found them to be out of date by 17 days which is quite alarming. I understand you may be down on staffing currently but 17 days is quite poor. Please could you advise of what you can do about this please. I do not want to leave home again unneccessarily at the moment. Thank you Steve Moore.
07773031341
12 West Street
Dormansland
Surrey
RH7 6QW
This review was chosen algorithmically as the most valued customer feedback.
My Husband need 32 tablets a day for Parkinson's and Heart problems. we have used asda pharmacy since October 2018. Last month one of his meds had been missed off and i didn't notice until i got home. I phoned them and Louie sorted it for me and i went back the next day for them. On 16/12 in went to get the next lot and was told by the dispensing lady that...
Read full review of Asda Stores
Asda Stores
-
Christmas food order
I booked my Christmas delivery slot.
I added various "food to order" items to my trolley.
I had them in the trolley before the deadline.
Today my order is due to be delivered & I have received notification that one of my "food to order" items was not available!
Having spoken to the ASDA store that is responsible for packing/delivering my order, I have been informed that all my order is subject to availability on the day.
So I haven't actually pre ordered certain items as I was led to believe!
Appalling service ASDA!
This review was chosen algorithmically as the most valued customer feedback.
I purchased a bacon joint at your store in Bristol yesterday. I was looking forward to having it for my tea last night. It was absolutely terrible, it was a glorified bone with so little meat on it and something that you would hesitate to give to a dog!!! I really can't understand how you have the audacity to sell it. I'm spent £89.23 in your store and a...
Read full review of Asda Stores
This review was chosen algorithmically as the most valued customer feedback.
My wife and I visited ASDA at Leamington Spa as we have for 10 years. We purchased a loaf and requested it to be sliced. No staff was available to slice it so we waited 10 mins then spoke to staff who said they would get some in the bakery. 15mins no one arrived, we spoke to staff only to be told the person on the bakery was busy serving. Other customer...
Read full review of Asda Stores
This review was chosen algorithmically as the most valued customer feedback.
Hi I had just finished work after a 12 hour shift and one of your drivers with grey hair and beard blocked the carpark where I park my car . He was very rude shouting at me saying you will have to go back . I explained I dont need to go right back down the road has I can go here . He kept saying I am working and needs to get out . I said yeh I move it to...
Read full review of Asda Stores
Asda Stores
-
Asda diced chicken breast
I purchased some asda diced chicken breast a couple of days ago and cooked it last night, whilst eating it I bit on something hard, on what looks like a wish bone, these chicken breast aren't even suppose to have any bones in and I could have quite easily choked, I see this as a very serious matter and I want to know what's going to happen about this because quite frankly I could have in the worse case scenario died from choking if I hadn't noticed and just swallowed.
Miss A.Reeve
This review was chosen algorithmically as the most valued customer feedback.
I was driving along the A650 approaching Tingley roundabout M62 Junction 28. As the left lane reaches the roundabout it develops a slip lane that forms a middle lane. (The right lane continues through the roundabout as the A650 towards Wakefield.) I indictated right as the slip lane approached. I began to move over into the middle lane as the road marking...
Read full review of Asda Stores
We are here to help
16 years' experience in successful complaint resolution
Each complaint is handled individually by highly qualified experts
Honest and unbiased reviews
Last but not least, all our services are absolutely free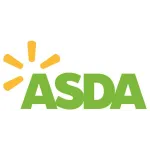 Asda Stores contacts