This review was chosen algorithmically as the most valued customer feedback.
Dear Sir, on 3rd of April, I was walking on the roadside in Dubai - Sheikh Zayed Road - where 2 guys stopped me in their car asking for directions to the airport. When I guided them, one of them told me he have Armani suits that he wants to sell at a low price to escape duties. so he gave me 2 Armani branded suits + 2 Watches Armani and assorted perfume...
Read full review of Armani
This review was chosen algorithmically as the most valued customer feedback.
During a Dubai business trip I was walking back to the hotel when a man in a rather small "rental" car stopped and asked me if I could assist him - he had to drive to Abu Dhabi to catch a flight to Milan but was completely lost, his phone battery was empty. I explained he was not far from the main road to Abu Dhabi, tried to tell him how to drive and...
Read full review of Armani
Armani
-
Poor service
I paid for a delivery service I didn't receive, armani online is the worst website I've dealt with? I paid on the 31st for a delivery for the 5th it's due to come on the 11th so what am I paying for? I have tried emailing them with my enquiries but I'm just given the run around and keep going page to page with no way of emailing them! The website itself is dated and seems like it hasn't been updated since the 90s, it wasn't even shipped until I tracked it and it was still in the warehouse on the 5th so they don't actually care for sales they must think people really like the brand and won't go anywhere else! I wont buy from them again
Armani
-
Missing items in my order, Horrible Customer Service
Buying from Armani Beauty Official website is the worst experience I had. I purchased 11 lipsticks from their website for holiday gifts. I got only 10 from two separate packages, but was charged price for 11. I called the customers service and here are the replies that I got:
1) I was told to that such problem can't be solved by phone, and I have to send email with Pictures of all lipsticks I received, and the packing list indicating which one is/are missing -- I did
2) I sent two emails explaining everything and got no response at all.
3) I called the customer service again, and I was asked: whether I sent to the correct email -- I said yes; I got their auto-reply before which is the same email address they asked me to send, so I just reply to it; then I was asked: did you receive any auto-reply of receiving your email; I said I never got any reply. Then I was told that: the email didn't go through if I never got any auto-reply from them; since I reply the previous email, I didn't change the "title" of the email; they deal with tons of email everyday so email without clear title may not be processed.

I DON'T THINK THEY EVER WANT TO SOLVE THIS PROBLEM AT ALL. THIS IS THE FIRST TIME AND WILL BE THE LAST TIME I PURCHASED FROM THEM EVER AND I WILL NEVER SAY A GOOD WORD ABOUT THEM. I BUY A LESSON THIS TIME. I AM SO REGRET THAT I DID NOT READ CUSTOMER REVIEW BEFORE I MADE PURCHASE. HORRIBLE CUSTOMER SERVICE. I DON'T KNOW HOW THE REMAINING LISPTICKS WILL BE, I EVEN DON'T DARE TO USE THEM AS GIFTS AT ALL. PEOPLE WHO WANT TO BUY FROM THEM, HOPE YOU READ MY REVIEW HERE WHICH CAN HELP YOU AVOID SO MANY PAINFUL EXPERIENCE.
Desired outcome: REFUND ME FOR THE MISSING ITEM
Armani
-
T-Shirt
The T-Shirt Was worn one time and sent for dry cleaning. It shrunk by a size, took it to the store from where I bought (Galleria Mall, Abu Dhabi). The manager compared a similar sized T-shirt and agreed that it had shrunk and would return it to Head Office. Head office rejected the claim saying " due to wrong washing".

One wash and that too dry cleaning ..and I can't wear it anymore and Armani rejects the claim !
This review was chosen algorithmically as the most valued customer feedback.
My Name is Natasha Bell. I want to make an complaint about how I was treated by an representative at the Jersey Garden Mall location in Elizabeth Nj. I went to the Armani store with my daughter to purchase an coat and 2 sweatsuits for my father and husband. It was 25 minutes before closing and the representative started to close the store. The manager let...
Read full review of Armani
Armani
-
watches
ask for direction then give me calling card, after few meters he stopped and ask for another help. he said he will be leaving to italy and going to buy psp for his daughter angd he dont have dhs. and ask for 900 dhs in exchange of versace watch and emporio armani and hes gone. we had transaction in front of enbd at al shafar building sh. zayed road.
Armani
-
Product
I'm so disappointed of the Georgio Armani shoes that I bought just a month ago. I barely use it because it was one of my favourite shoes. It's such a dismay that the price does not vouch the quality of the shoes. I love the shoes but the quality is horrible. This is just so frustrating. I love the brand but it just keeps on disappointing me with the quality. I've tried to bring it with the shoe repair but they refused to fix it. :(
Desired outcome: Return the shoes and send a new one
Armani
-
Complaining about them not sending me their brand bag when I bought expensive items as a gift
I made two orders
1208CC15B2021C / 12-08-2020
And
1509CCB6B2021E / 15-09-2020

Both orders were a gift and i requested a msg to be included with the items ( which I received) but with both items i did not receive a carry bad ( paper bag with the logo on it ) which i called your customer service To ask about before i ordered the second time
And they assured me and i quote ( if u select ur item as a gift, Surely they will include a bag with it )
And you did not both time
It's not fair and i can not believe i've paid that amount of money for you to just send those items i. A brown box and leave me to deal with the packaging 🤯
That is just unbelievable.
Armani
-
defective shirt
I have bought a shirt in an official store Emporio Armani in Russia 09.11.2019. It was torn after some hours I had put it on. I think this shirt was defective.
I tried to return this shirt, but my request was cancelled when I asked for the expertise to refund. The expertise rejected me and answered that it was not manufacturing defect.
I don't agree with the results of the expertise (see in attachments). I have put this shirt on only once.
Please help me to refund.
Where should I reply for my problem?
My e-mail: [email protected]
My phone number: 89165953002
Armani
-
fabric foundation shade 6
When i purcahed thsi item infemwisvk Brent Cross fro £61 oi was advsied onec it ran out i could purcahes a refill for £40+ so i went instoe the weekend for the refill to be told the refill ahs not been launched yet.

Thsi is not fair you desisgned it to so you can get a refill and then not supply it thsi is very misleading.

i love the foundation but can not afford to keep paying the 61£ i am very diasapointed
This review was chosen algorithmically as the most valued customer feedback.
I am a customer of your company and ever since I remember myself, I was pleased with the quality of your products. However, in September 2017, I purchased from the attica cosmos shopping mall a dark blue hooded jacket with wipper, made of artificial leather, for which I paid 440 euros. Αlthough I didn't wear it very often and both cleaning and storing were...
Read full review of Armani
This review was chosen algorithmically as the most valued customer feedback.
To Whom It Might Concern, Hope that this mail will find you well. Today, I would like to make a complaint about the attitude that me and my family received. On Dec-19, around 1:30 pm, me and my wife passing by Giorgio Armani Ginza in Tokyo Japan. About a month ago, I just bought few sweaters for my wife from Paris. Since the line-up seems a bit...
Read full review of Armani
Armani
-
giorgio armani si eau de parfum intense 110 ml serial nr 3605522035300
Good Day

I have tried in several ways to contact Giorgio Armani (ref:_00Db0ZVBZ._5000N22fMI1:ref of Armani Online Store Customer Care who referred me to contact me to Armani Beauty Customer Care ) but with no feedback.
I bought a bottle of Si Eu de Parfum on Hamad International Airport, Doha, a while back and having used very little of the bottle, the nozzle is not functioning. This is a first for me and I am very upset, as I do not have the pleasure of using my perfume.
I am a South African currently working in Moscow. I am not familiar with the Russian language or the surroundings and understand that the postal service is not reliable as I could have posted the bottle to you.
I would appreciate your assistance in returning the bottle for a refund.
Awaiting your response.
Helene van Schalkwyk
+79854821628
This review was chosen algorithmically as the most valued customer feedback.
Good Morning My daughter purchased a pair of Mens Gloves from your Outlet Store in Ashford on Thursday 5th December. I reached the cash desk just as she entered her pin number to complete the sale and I asked her had she tried the Gloves on to check the size to make sure they would be the correct size for her son, on doing so we became aware that they were...
Read full review of Armani
Armani
-
gio de giorgio-armani
I am enquiring as to why a very popular 1990s perfume has been discontinued. Gio had been a firm favourite of mine for years. I was very disappointed to learn that it was no longer to buy in the shops. I have had to scour the internet to buy part used bottles.
After looking at various websites, it seems that a lot of people would love to have this perfume back. Please could you advise as to why this was discontinued. I have never come across a perfume that comes anywhere near the gorgeous smell of Gio.

Kindest regards

Nicola Darling
Armani
-
si passione perfume
Hi,

My brother bought me a 30ml bottle of this perfume for my birthday in February. I loved it and because it's the most expensive perfume I have I wear it sparingly. The bottle is still half full and I wanted to wear it to a wedding on Saturday but when I tried to put it on it won't spray, only tiny bits are coming out. I have tried all the solutions out there for unblocking the tube including running the sprayer under hot water and putting a needle in the hole but nothing works! I am so unhappy as I love this perfume and still have half a bottle that I can't use. What can I do about this? I do not have expensive perfumes and this was such a luxury for me.
Thanks
Michelle
Armani
-
shoes
Hello,

My name is Glenda Kurti.

I bought a pair of shoes in July in the Armani store of outlet Vickolungo on July 20/21, 2019 and it is the second time I wear today on October 28, 2019, but they were destroyed. Both times I had them I was inside the office and no walks in the street.

Please if you could refund the amount I paid.

Thank you and best regards,
This review was chosen algorithmically as the most valued customer feedback.
I bought an Emporio Armani watch PKGAR1051 for my husbands 50th birthday. I bought the watch August 23rd 2019 and gave it to him today October 27th. The 7 o'clock silver time indicator is not stuck on the watch and is floating around the inside of the watch. It looks as though it was poorly made. Please can I send it back and have a replacement? Or if thi...
Read full review of Armani
This review was chosen algorithmically as the most valued customer feedback.
I received this shoes for my birthday on December. A few weeks ago the sole came off in pieces on a hot day in Dubai. I went to the Armani shop in Dubai for assistance and they told me because I didn't have a receipt they could do nothing for me. I am very disappointed in the product as this shoes are only 9 months old and the customer care. I thought that a brand like Armani would provide much better customer care.
Read full review of Armani
We are here to help
16 years' experience in successful complaint resolution
Each complaint is handled individually by highly qualified experts
Honest and unbiased reviews
Last but not least, all our services are absolutely free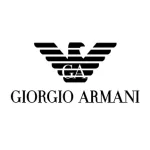 Armani contacts