American Airlines complaints
321
American Airlines
-
I am complaining about the services
On 6/10/2022 I was at the Denver Airport trying to check in for my trip to Jamaica, when a Representative told me the flight was canceled. I explained to her that I am going to my mother funeral, and I have her belongings that my mom would be wearing for the funeral, she stated that all the flight is full, I asked her to find a flight for me because I am not missing my mom funeral,

She had to rebook on JetBlue and the layover was over 7 hours compared to what I original bought. I was late for my mom funeral; my mom did not bury in the clothes that I had purchased for here. On the 6/20/2022 returning the flight was delay when I got to the Norman Manley Airport, email was sent late, and they did not make any accommodations or drink voucher and I was traveling with a senor over 80 years of age. I felt like I has been robbed with this trip and all the inconvenience.
Desired outcome: I would like some of my fare to be fund to me.
This review was chosen algorithmically as the most valued customer feedback.
My flight from Denver to Dallas was delayed due to personnel boarding the plane for whatever reason after we are ready to depart causing me to miss my connection in Dallas. I went above making every effort to catch my plane. When I arrived at my departure gate, personnel had just locked the door as I watched her walk away. I went to the service desk and...
Read full review of American Airlines
American Airlines
-
Cancelled flight
FLT: RNO to PHX

Date: Thursday June 9, 2022

Record Locator: HIEPJU

AA Advantage Numbers: 1T7BU92

2U6TP88

To Whom It May Concern;

My wife and I had two tickets for the flight above which we booked over 2 months prior. We were notified of the cancellation after we arrived at the gate. The cancellation created many problems with my work. AA ticket agent would not give us lodging. We ended up paying for our accomodations over night. The costs are as following:

Lodging: $250

Food: $150

Transportation: $50

I would appreciate a refund for the above. I would be happy to receive a check, mileage or a travel voucher. Than you very much.

Sincerely;

Donald Holland

Marjorie Holland
Desired outcome: Reimbursement by check, mileage or voucher.
This review was chosen algorithmically as the most valued customer feedback.
We were scheduled for a flight departure from Orlando through Charlotte to our final destination of Grand Rapids. First, the flight was changed from 5:17, to 4:10. At 4:10 we were told due to weather the flight was delayed. Upon boarding after the weather cleared, the boarding was abruptly stopped due to mechanical issues. After another plane was found and...
Read full review of American Airlines
American Airlines
-
flight AA 3858 JUNE 03,2022
After arriving in Miami from the above flight from Tellahassee to connect on flight AA850 to Kingston Jamaica after several delays and even boarded we were advised that the flight was cancelled.We were told to go and get rescheduled,after waiting in line for hours i was given two meal tickets each value $12.00.

I asked where should i stay,a male agent told me a female to take a taxi to a hotel 5 miles away at my expense this is totally unaccepted especially almost mid night to venture into unfamiliar teritory.

To add insult to injury to date and time i have not received my checked bag.

I do crave your intervention as this treatment is totally nhumane fo such a prestigeous airline

Lorna Fowler
Desired outcome: a reasonable compensation taking into consideration all discomfort and i have another booking for July
American Airlines
-
Flight delayed / canceled
My Name is Tatiana D Obaez Vargas, I was scheduled to flight on May 23th 2022 from ROC (Rochester, NY) to MIA (Miami, FL) with connection in Washington DC on the flight 4542 deperting at 5:41am. My flight was delay couple of time and eventually canceled. I had to reschedule to a flight that was leaving at 7:24am. Flight # 498 with connection in Charlotte NC. This flight was also delayed couple of times. I end up making it to Miami at 8pm. And due to this multiple delays and cancelation, I lost a full day of work and had to pay a fee of $60 for my vehicle in the Airport parking lot. I would like to ask the c9mpany for a refund for the inconvenience.

Thank You.
Desired outcome: I will like a refund of this flight.
American Airlines
-
Delay caused by your Flight Attendent
On flight # 5341 from DC to Albany we waited 1 1/2 on the tarmac while your company needed to remove a passenger that was your employee sitting in 16C. Then arriving at Albany we couldn't get off because Albany Air port had no electricity... not your fault but maybe if we left on time this wouldn't have happen. Also at DC the gate agent didn't show up until we were boarding in 7 minutes with no seat assignments for us and pilots and flight attendance waiting to get on the plane
American Airlines
-
My AA advantage miles
I have been trying to call for hours to get a resolution to my problem with merging my two AA advantage accounts, but the miles did not transfer. Two agents were helpful and acknowledged that the records show that I did merge 6 P8 FD 52 with 57,675 miles into my 99 DE 916 account with 18,542 miles but that the miles did not transfer. If you could give me a resolution to this I would greatly appreciate it. My e-mail is [email protected]

Thanks you, Jennifer Lakosil
Desired outcome: Transfer of miles
American Airlines
-
Cancelled And Stranded In Miami
I purchased a flight for my wife from Nashville, Tn to Jacksonville, Fl around May 17-18 time frame. She flew out of Nashville on 20 May on a delayed flight "first red flag" and arrived in Miami. She was due to fly out around 10 pm, but called and notified me that the flight was CANCELLED! She was then told that she would be on a standby for a 8:45 flight.

She wasn't able to get on that flight and was told to wait for a 10.05 flight which I'm almost sure she will no be able to make due to roughly 300 passengers stranded in line ahead of her. I think this is shameful and unacceptable. She was told that it was because of a Pilot shortage, however, I think it's due to bad planning. If there are not enough pilots, scale back the number of passengers.

As a retired service member, I find it hard that CEO's, executives and management who earn upwards of six and seven figures fail to plan. Instead they plan to fail.

Someone knew of this situation before hand, but put profit over customer service.

I cannot speak about other carriers, but I will never fly nor will I allow my spouse to fly UN-American Airlines again.
Desired outcome: Refund My Ticket
American Airlines
-
American Airline Phone App
I very recently flew on AA, and your app AND your website would not allow me to pay 24 hours ahead for my checked bag. I was also given the WRONG GATE on my return flight to RSW from Dallas, TX, as were others (I overheard) You need to FIX both the APP and your Website ! People, including myself, rely on both and when they do not work, it is frustrating, to say the least!
American Airlines
-
American Airlines, non professional My Name is Donald L. Hoffman
Ticket # 001 774 586 584 Return Flight

May 13, 2022 6:30 PM

I was on board, when we were told to deboard the plane, as your Pilot did not show up.

When leaving the airport, the gate attendant from Russia held us their for 1 hour, thinking my wife had stolen the car.

I was handed a Hotel voucher to the Hiltion Gardens Inn downtown Phoenix, bad location, very dangerous.

The bell captain was handed $ 40.00 to park our car in a safe place, he did not.

Next morning flight at 8:46 am, I was held downstairs at the Special Needs and they caused me to miss my plane.

So, I returned at noon and again was held up by Special Needs, as they had not enough people employed.

Finally told my wife she could get a gate pass, we almost did not make the plane.

I am a very dissatisfied client. I think you owe me a plane ticket.

Respectfully,

Donald L. Hoffman

[email protected]

575-812-9898
Desired outcome: Please replace my ticket to fly anywhere I would like to go.
American Airlines
-
Unable to change payment method.
I booked the flight through American Airlines May 4th, and I called May 5th, to change the payment method the waiting time was approximately 2 hours. The system allows you to select an option when someone from American Airlines will return your call. So, I received a call and asked me what I needed help with?

I need to do a different payment and he said let me transfer you to some who can assist you. I waited more than an hour, and no one helped me out.

Today I spoke with Supervisor Gaby James, who's probably one of the worse customer service managers they have based on the attitude and the gestures over the phone. Mrs. James also mentioned my money will not be refunded at all.

My flight will be in a few months from here. I hope you or anyone don't have to deal with this type of issues, my money was there to pay for it. I was not canceling anything at all. I'm so disappointed with the service I received today but I will find a different company to do business with.
Desired outcome: All I wanted to do is used a different card payment.
This review was chosen algorithmically as the most valued customer feedback.
Due to our last flight on April 16th 20222 to Canada for to celebrate Easter with family and having wedding we had one of the attending he was harassing my child(my family) since we entered because of the mask and he never thought that people they have problems. then he was harassing my husband at the end he called the cap for us when we reach Canada but...
Read full review of American Airlines
American Airlines
-
Flight pass scam
Devon Ferguson from Chicago IL DOB: Jan 2 , says he work for American airline and tried scammed me for $2000 dollars. He received the money then proceed to say he would add me and I'll receive a email. Once I contacted him about it I saw that he blocked my phone number and on all social media platforms. He lives in Chicago and I tried to contact his girlfriend named Ky'ara and she also blocks me from social media as well. It seems as if this is there business together to lie and stela from others and I won't everyone to be aware of them.
Desired outcome: Money back and arrested for thief
American Airlines
-
Cancelled flight..no better alternative for me for my situation at the time
I booked a round trip flight through Travelocity for a round trip ticket to Colorado Springs to see my 85 year old mother for Mother's Day, April 27 to May 9, 2022. I sat in the airport in Toronto for hours only to learn my flight was cancelled. I could not take alternative flights due to utter exhaustion (I was there from 10 am to 4pm) and the alternate flights would land late and I had to drive almost an hour to my mom's house. I called Travelocity and they called the airlines. I am on the list for a refund of only part of the cost of the ticket! They changed my ticket and are only giving me about a quarter of the amount I paid. What's with that? I got a refund for the rental car, the collision insurance, why is American Airlines trying to not refund what I originally paid? I have all my documentation, and will not back down. It's not my fault, and American needs to correct this.

I should be refunded for my whole round trip plus tax. Also they should take into account my cab fare (over $50 CAD) to and from Pearson Airport not to mention the 17.00 Covid test I had to take. Please step up American Airlines!
Desired outcome: Full refund of 485.12 CAD round trip airfare #ticket number 0016964867920Toronto to Dallas, Dallas to Colorado Springs April 27, 2022Colorado Springs to Dallas. Dallas to Toronto May 9, 2022
American Airlines
-
Refund policies
For the second time in a row, American Airlines changed their schedule and moved my return flight to Denver, from St. Vincent, to leaving from St Lucia.

I traveled to St Vincent in December 2021 and this happened. At that time I lost the value of all the upgraded seats I purchased.

So when I booked to travel in May, I paid for first/business class seats to avoid losing money again. When American moved my flight to St Lucia, I lost my first class seats and they told me that I have to apply for a refund for the difference I paid for first class! So they changed their schedule, moved my flight to another country, damaged me by not giving me the product for which I paid, then told me that I have to apply for a refund AFTER I COMPLETED TRAVEL!

I canceled my trip outright and requested an immediate full refund, because I refuse to be at the mercy of a dishonest airline.
Desired outcome: A full refund from American for the trip in May 2022 and a refund for the premium seats I purchased in December 2021
This review was chosen algorithmically as the most valued customer feedback.
April 11, 2022 Virginia State Corporation Commission P.O. Box 1157 Richmond, VA 23218 Good day: My letter is to register a complaint against Allianz Global Assistance based on inability to communicate with them and their slow response in issuing my claim payment. My trip was cancelled when my husband was taken by ambulance to a hospital in Miami on...
Read full review of American Airlines
American Airlines
-
Charlotte AmericanAirlines employees unjustly preventing boarding
Son was denied ability to board flight from Charlotte to Detroit because they said he took boarding pass too brusquely. We were racing across airport to make connecting flight due to their common delays, and when we arrived minutes before doors closed, we didn't realize (until later) that the reps had already had dust up with another customer who was belligerent and personal, and her husband who was forced to erase his cell phone footage of the event that would demonstrate they overreacted with my son. They said saying one swear word is call for being prevented from boarding and they can do anything they want. My son understandably doesn't want to fly anytime soon. Who does?
Desired outcome: Apology to my son
American Airlines
-
Flight date error correction results in loss of money and payment for seat selection
I booked a flight from Detroit to Missoula, MT. Since I am a cancer patient on cancer related trip, I paid for seat assignments. I corrected my departure date (not the return date) and I lost ALL SEAT assignment Money for me and my wife. I paid additional amount for changing the outbound date which was equal to NEW ticket, not the difference but brand-new ticket.

Overall unfair and unethical behavior by American Airline.
Desired outcome: Restore assigned seats, at-least on the return flight where I made no change.Preferably assign seats that I paid for and charge reasonable amount for error by a cancer patient who is under treatment.
This review was chosen algorithmically as the most valued customer feedback.
My husband and I took a trip to Phoenix Arizona on March 24, 2022. We flew United on the way there, with a connecting flight in Denver. I am disabled. I was seated accordingly and had wheelchair assistance without having to ask for it. The flight was flawless and unremarkable. On March 27, 2022, my husband and I flew from Phoenix, Az to Wichita, Ks with a...
Read full review of American Airlines
We are here to help
16 years' experience in successful complaint resolution
Each complaint is handled individually by highly qualified experts
Honest and unbiased reviews
Last but not least, all our services are absolutely free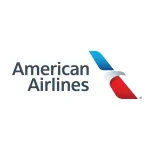 American Airlines contacts